Browsing articles tagged with " moonspell"
Label : Season Of Mist
Review by Davide Torresan
Born in 1998, Chaostar is the side-project of Christos Antoniou, the guitarist of the symphonic death metal band Septicflesh. In this new project Christos is the driving force though he has been helped by the other members of Septicflesh. The trademark of the Greek band, which is the magniloquence of the orchestrations, is present with some various influences. In fact Christos decided to experience new music like ambient music, soundtracks, opera and a little bit of electronics. We want to call it neoclassical and operatic rock? They released albums like the self-titled debut, "Threnody", "The Scarlet Queen" and the compilation "Underworld". I can assure you that some songs with the divine voice of Natalie Rassoulis are beautiful enough to take your breath away. Continue reading »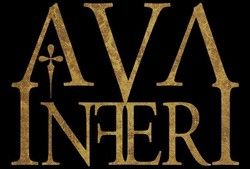 Interview by Miriam "NocturnalConcerto"
With an aura of mysticism two world collides. The cold Nordic wind meets the Meditterean warm breeze and melts down in a strange formula made of harshness and calmness. I think that this phrase resume what Ava Inferi are. But turning back on the earth, literally, this time I had the oppurtunity to ask some question with Carmen Susana Simões, vocalist of the Portoguese Doom Metal band Ava Inferi about their brand new album "Onyx".
Hi Carmen, thanks so really much for reply at our questions! How are you?
I'm fine, thank you very much.
Can you do a little band's history resume for our readers that are not familiar with your band?
Ava Inferi started by Rune and myself in 2005 and our first album "Burdens" was released early 2006. We always had in mind our Gothic and Doomy expression on our path and continued with the release of "The Silhouette" in 2007. The biggest change happened with the period around "Blood of Bacchus", our 3rd album, as we also went on a tour with The 69 Eyes and Tiamat. This opened a new side to the band and our 4th album, "Onyx", is now just released. Due to the experience we had on tour it resulted in a bit more open album in my opinion, with a bigger potential. We also changed some members the last year and now we are a very stable and focused band.
Ava Inferi.. I like the way is pronunced, very mediteranean..who chose the name and what is the project behind the concept of the name?
The name was chosen by both me and Rune and it represents the duality in our music and our musical expression. Our music is a representation of our good and bad sides altogether and we believe that the connection of our diverse and diffwerent backgrounds enriches our songs. Harmony in disharmony I guess.
Ava Inferi's fourth album "Onyx" will be out on the 14th Febraury 2011. How was the recording process?
Some things were recorded in Norway, specifically the guitars and the bass, whilst the vocals and the drums were recorded here in Portugal. The process went fine without any big trouble and we are very happy with the end result. The reason why some things were recorded in Norway is due to efficiency, as we know the studio and the owner very well. For the vocals I chose to be home in Portugal to have a short way to my scheduled work in the studio. This way I could go home after each session and relax, and thats the way I like it.
Who's the author of the "Onyx" cover album and what in your opinion want to represent and express?
For this album we decided to work with Costin Chioreanu, a promising artist from Romania. We talked to him about the concept of the songs before we started to record and this is what he came up with. I really feel the cover connects with the music and the lyrics too, its almost as if we painted a picture for the whole album content. For me it represents the rituals of spiritual protection. Protection against all negative energies.
What's the main subjects that inspired the "Onyx"'s lyrics? Or there is a common subject running through out the album?
Some of the subjects resemble struggles of the soul, while others can describe a diverse palate as pagan rituals, ghost stories, nightmares, darkness and light etc. I feel all the lyrics on the album is connected to each other actually. But I don't see it as a concept album. It's more related things all the way through.
What do you think is the main difference between "Blood of Bacchus" and "Onyx"? And how are your voice has grown?
Musically there is a lot of differences. First of all we don't use the fado aspect in this latest album, in which we used a bit on "Blood of Bacchus" and also "The Silhouette". Other than that, the songs are also a bit more straight forward on "Onyx", and closer to a verse/refrain type of structure. I feel this could help to bring the songs to a more broad audience too. Ava Inferi was always considered as a challenge for me vocally, as the way I started using my vocals here was new to me. Since I come from a more Gothic Rock background it was not an easy task putting vocals on Rune's songs, for the first album. But I took the challenge and I had great fun in the studio at the time. It is also rewarding as a musician to realize all the development of my voice along the albums. I feel I have a better vocal range and stronger tone, and I also feel more confident with myself as im not scared to experiment with different vocal lines and melodies.
Talking about you now : what is your musical background? What are your hobbies and passions?
There are bands that are timeless for me, like Fields of the Nephilim, Sisters of Mercy, Dead Can Dance and Bauhaus. Not only do I consider it good music but these bands also gives me great memories from the past, the glorious 80′s, hehe. I also like some metal and classical music. I grew up in a family that was very musical in the sense that there was always song and laughter in the house. Long lunches that sometimes lasted until night, with family and friends singing fado and playing portuguese guitar in the backyard, till late hours. I have some fond memories from those times. For hobbies, I like to meditate, to do yoga because it helps me to maintain the balance of mind and body, helps me to deal better with the stress and the rush of the life I am living. I consider myself a spiritual person and I like to learn and collect gemstones and I also like to learn and read things about the sacred mother nature and its forces and deities. That's me:)
Portugal is famous for fado music. Is Ava Inferi influenced by it? And what are the fado singers that you recommed to listen from starters?
We have some aspects of fado in our music I think, but only certain songs. Its nothing that we totally find influence in at all, but maybe we will do something in those lines again on a future album. I definitely recommed people to listen Amalia Rodrigues. She was the queen of fado, a lady with an amazing voice and a totally heartfelt expression.
You've also done a guest appareance in the latest Moonspell's album "Night Eternal". How was to work with the whole band and have you in project any guest appreance?
It was a very easy process of recording, and everybody was friendly and supportive, so the whole thing ended very successful. I really like the outcome of the songs. I have also participated on the Sombra project which was an acoustic side of Moonspell. We did about 10 shows here in Portugal and it was a great success and lots of fun to participate on. Regarding other appearances; nothing is scheduled for now.
Is on working any videoclip? And what about an European tour?
We already did a clip for "Majesty" actually. It was shot in Romania under the direction of Costin Chioreanu, who also did the cover, and the clip turned out really amazing. I really love the feeling in the video and it connects perfectly to the overall idea of the songs, the album artwork and the lyrics. Its something we really are suprised by. For a European tour, we have some things in mind but its only shorter trips. We definitely hope to do a round in Holland, Italy and France now closer to autumn, but its still a bit uncertain. A great thing we have on the agenda, is the support tour for My Dying Bride in England and Ireland. We are very excited to be a part of that tour, because its also a band we like to listen to.
You were part also of the gothic metal band Isiphilon. Why the band split up?
I just left the band you know, and I don't really know what happened to it, hehe. I'm sorry, I don't really know what to say..
Is still active the ambient band Aenima? Any ideas for a new album?
I don't know if Aenima is active anymore. They had a different singer the last time I heard about them but I don't know exactly what they are up to. I dont have direct contact with the band so it's not for me to talk about, I'm sorry.
Well, thanks so really much again for reply at my questions, hope you enjoy it. Feel free to leave a message for our readers and fans at Femme Metal Webzine.
Thank you so much for the interview. Always believe in yourself. Peace & Love.
Photo Credit
Carmen's single photo by Nuno Moreira
Ava Inferi band photo by Andreas Torneberg
Links
Latest Multimedia
Interview by Erwin Van Dijk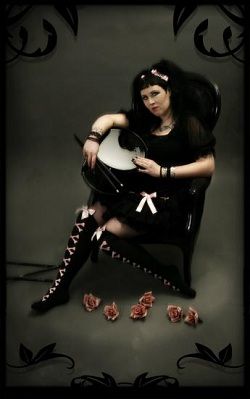 An interview with Karin from Asrai. Karin is the drummer from Asrai, a Rotterdam based gothic band.
To what kind of music do you listen yourself?
What I like most is Gothic Rock and eighties stuff.
And what are your favourite bands and artists?
There are several bands I like, In random order; The Damned (was great that we had the opportunity to be on stage with them), Nick Cave, Bauhaus, Dreadful Shadows (pity that they split up, I had real high expectations from them), Siouxie and the Banshees (Damn good drummer), The Birthday Massacre (One of the nicest bands we ever met, nice music too), Goth Minister (Fun on demanding), The 69 eyes, Scream Silence, Rammstein, Leave's eyes, Death Stars (Great entertainer), and there were some artists who recently made a good impression on me, one of them was Samuel, I was impressed by their stage act and attitude when they play at the Waterfront after some disasters with their tour bus. Also Cradle of Filth and Gaahl from Gorgoroth. Tiamat (they were very impressive live) , and so on….
While women in metal are more common these days than some ten years ago a girl behind a drum kit is still rare. Did you always wanted to become a drummer?
I never thought about it like that. We just wanted to make music. I started to play guitar and did that for three years. At that time, you could find me more often behind the drum kit when our drummer left the band years ago. We decided that I would become the new drummer and we would look for another guitar player. Although at that time not an easy decision, but one I never regretted it.
And what drum kit do you use?
From the beginning I use a Pearl Export, I like the black hoops and especially the solid quality of the kit. I still use my first kit at the rehearsal studio and that one is almost 20 years old. I have an endorsement for my cymbals and sticks. The sticks are from Balbex with my own signature on it and the Cymbals are Amedia the Vigo rock series.
What is your favourite Asrai song?
Difficult , I have more than one… "Running", "Alice", "Recall", "Tower", "Stay", "Roses", "Touch in the Dark"… I guess much more then just one…
Did you have any other bands or projects besides Asrai?
Not at the moment, although a while ago I had another project together with Martin and Johan. Years ago I played in another band for some months. For me: in the end nothing compares to Asrai
Where did the name "Asrai" come from?
The Asrai are small, fragile, female beings who turn to a puddle of water when they are captured or exposed to sunlight. It makes them unreachable….
There are a lot of female fronted bands in Holland and most of them started much later than Asrai. What makes your band unique compared to all those other bands?
There are quite a few although most "female fronted" beholds only the singer. I don't know if Asrai is more unique because we have three women in the band. I have the impression that we are more unique because of our background. And our friendship is at least special for us personally.
Last year Asrai released the album "Pearls in Dirt". What are the differences between this album and "Touch in the Dark" or "As Voices Speak"?
First of all the big difference is "As Voices Speak" is analogue recorded. We did all recording within three days and the whole production in a week. Recording of "Touch in the Dark" and "Pearls in Dirt" was all digital and we had a month time for recording, also together with a producer. "Touch in the Dark" was produced by Roman Schoensee and "Pearls in Dirt" has been produced by Sascha Paeth. Also a big difference for us will be that Manon and Martin joined the band while recording "Touch in the Dark". So therefore, we didn't write the songs with the five of us. The CD "Pearls in Dirt" is written by the five of us.
And what is the idea behind the title of the album?
It's the title of the song that was originally written for this album but was never finished. Three songs grew out of this one so we thought that it the album should name after this. To us it means beauty in a rotten society.
And can you tell us something about the songs on the album?
The songs are all about things you experience in life. Last two years was a personal hard time for some of us, with difficult and sad situations. You can hear that in our lyrics. These themes mixed with raw themes like abuse, global disaster and some fantasies. We don't like to explain this one deeper, because everybody has his own emotion to a song. We don't want to fill it in for the audience.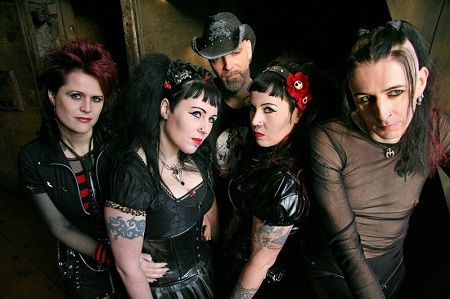 Which one is your favourite live song?
My favourite songs to play live are "Awaken" and "Sour Ground", "Delilah's Lie", "Touch in the Dark".. also more then one.
About the song writing: is this teamwork or is there one mastermind behind Asrai's music?
For us making music is teamwork.
Asrai is clearly a "gothic" oriented band. In this case the gothic from the eighties like Bauhaus or the Sisters of Mercy. This gives your music a real "eighties" vibe. But most Gothic bands of today have a lot of "metal" influences. Have you ever thought of writing more oriented "metal" stuff?
We don't write our music with a concept in mind, of course we're influenced by other music styles and that's automatically combined in our songs. I think that you can find metal influences. Although don't expect a guitar solo… we don't like them.
Can you tell us something about the other members of Asrai?
Rik – Guitars
Rik joined Asrai about eight years ago and in the end we wondered ourselves why we never met before, because we know a lot of the same people from the early days. When Jos (Grendel) played guitars at Asrai we wanted to experiment a bit more with our music and Jos knew Rik and so he introduced him to the band. One of the best parts of him, besides he's a good guitar player is that he doesn't like solo's too.
Manon – Keyboards
We know Manon from the city we live in. She was hanging around with a guy who played guitar at Asrai when our regular guitar player had broken his leg. As soon we got to know each other there was a connection and Just after recording the demo for "Touch in the Dark" Manon told us that she could play the violin, we invited her to play with us… well in a couple of days she went with us on stage… Unforgettable.
Martin – Bass
We know Martin for such a long time; He played together with one of our friends in a band. That's how we met him. For more then ten years he played together with our brother in Vanity 4 and I played with him for a while in the band Popes from Hell. When we wanted to record "Touch in the Dark", our bass player went ill. So we asked Martin if he want to join us… We're still glad that he said yes.
Margriet – Vocals
Margriet is my twin sister, best mate and to me (one of) the best vocalist I know. She is a special person, like the rest of the band. We're lucky with this line up. We have a really good time with each other.
How did you get involved with the Hellhounds fest?
We still were looking for a tour after releasing "Pearls in Dirt". And when the first idea was born for the Hellhound festival we were suppose to join that tour. It took a while before all the bands could be confirmed and in the meantime we got the opportunity to do the Darkest Tour. And with our days off in mind, it wasn't possible to do two tours in a row. So it was nice to do Dutch show at the Boerderij at Zoetermeer.
Asrai did a tour with Cradle of Filth last year. What have you learned from this tour?
The Darkest Tour was a festival tour with Asrai, Septic Flesh, Moonspell, Gorgoroth (now God Seed) and Cradle of Filth. It was a great experience to be a part of something big as this. We did learn a lot of it and it was really nice to meet some diehards in the music scene. Now I'm not only talking about the bands, also the crew, one of the light techs said it so nice: "The band is for the Rock and the crew makes it Roll". And some basic stuff we learned was that first make sure that you are one of the first who can take a shower; with so many men and facial paint you never know when will be the next opportunity of a nice hot shower. The crew of Cradle of Filth was awesome and they gave us some good technical advice. Sleeping in a nightliner bunk and waking up every morning in another country is something special too…. and don't think that we see much of the countries we visit. You don't have the time for it. Although at our days off we did some sight seeing.
What are your highlights with Asrai?
Through the years we had several highlights, every time it is something special to release an album. Being singed by a record company, the first time we saw our video clip at MTV, also our Mexico tour was so awesome.
With a band you are a lot of time on tour. Is it easy to combine Asrai with your personal life?
It's not always easy to combine; we all have a daytime job… so we're not drowning in days off. So sometimes we have to make choices because of that. When I couldn't get a day off for the gig at WGT years ago I even wanted to quit my job, gladly suddenly there were opportunities to get that day off.
And do you have any negative experiences in all those years with Asrai?
Of course we have, I guess one of them was at the beginning when a German record company were supposed to release a compilation CD, we had to pay for that one. And in the end the organisation run off with the money. And about 20 bands lost their money and gained one disillusion more.That some recensists put the album already on internet before the release date… that our record company went bankrupt, not only for us. But personally I think it's hard to see something end like this. Specially when somebody put his heart and his soul into it. Travelling a long time to a gig and at the day that we would play the organisation run off with the money, so the rest of the festival was cancelled… All important papers were been stolen from our dressing room and Rik's guitar was been stolen from the rehearsal room… well that one had a happy end, he got it back.
What can we expect from Asrai in 2009?
It's hard to tell, we have the feeling that the financial crisis has his reflection at the music scene as well. Too much organisations (bookers, festivals etc) are struggling to survive… so I hope everybody else will survive this all (I know Asrai as a band will!) and that we can do some nice stuff.. Like nice festivals etc. In the meantime we decided to work on new material.
Links
MySpace * ReverbNation * Facebook * Twitter * Site
Label : Massacre Records
Review by Tony Cannella
Katanga is a Gothic Rock/Metal outfit from Germany. Their second album ("Moonchild") is out now via Massacre Records and the band is fronted by duel male/female vocals although the lion's share of the vocals is handled by the male singer Mario. Their style reminds me a bit of Moonspell, Sisters of Mercy, Atrocity or HIM. What you get on "Moonchild" is 18-songs and well over an hour's worth of darkly romantic Gothic music that is well played, lyrics that are sung mostly in German and a pacing to the songs that is mostly up-tempo. The opening intro "Marquis de Sade" sets the pacing and from there Katanga demonstrates their brand Gothic Metal. Male vocalist Mario has a style that is reminiscent of the guy from Moonspell. Some of my favorites included: 1-minute a capella track "When Darkness Fall" which almost has a Doors vibe to it, this leads into my favorite and one of the faster tracks "Moonchild". "I'm Gonna Die for You" is also deserving of a mention for being a standout track. Also present on "Moonchild" is the usage of violins. Despite Mario being the main vocalist, female singer Doreen does a great job when she is called upon. "Moonchild" by Katanga grew on me with each listen. If I had one complaint is that it was maybe a little on the long side, but still the band does a good job with keeping it interesting for the most part.

Rating – 77/100
Tracklist
Marquis de Sade

Gottlos

Moerder der Erinnerung

When Darkness Falls

Moonchild

Mein Traum

Lemuria

I'm Gonna Die for You

Schwarze Fluegel Metropolis

Metamorphosis

Mondscheinkind

Das Nichts

Mondscheinfahrt

Bittermond

Batflight (New Version)

From Dusk Till Dawn (New Version)

Death of the Fun Generation (New Version)
Line Up
Mario – Vocals & Guitars

Doreen – Female Vocals

Michael – Guitars

Wilko – Bass

Daniel – Drums
Links
Label : Free Minds Records
Review By Tony Cannella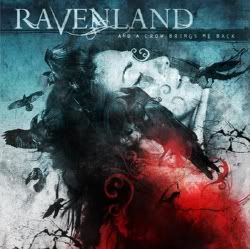 It is hard to believe that Brazil's Ravenland have been in existence since 1997. Even though it has been 13-years since the band first got together, they are only now releasing their debut full-length. They have beforehand released a number of demos and EPs, but "…And A Crow Brings Me Back" is their second full-length effort. Ravenland features the duel male/female vocals of Dewindson Wolfheart and Camilla Raven. The male vocals of Mr. Wolfheart are very similar to Fernando Ribeiro of Portuguese Goth legends Moonspell and Camilla boasts a powerful and dramatic voice. The two vocalists are split pretty evenly throughout the album. Musically and lyrically the songs on "…And A Crow Brings Me Back" paint a definite conceptual picture that certainly holds the listeners attention and makes for an interesting listen. The CD also includes a video of one of the best songs, "End of Light" is a pretty cool looking clip that was filmed in a castle and shows the band performing the song. The songs also have a darkly romantic quality to them. "…And A Crow Brings Me Back" is a 15-song, 60-minute dark, Gothic journey of a full-length by Ravenland, that fans of Moonspell and old school Goth will surely love.
Rating – 76/100
Tracklist
After the Sun Hides

She Will Bleed Again

Presage

The Last Sunset

The End of Light

Velvet Dreams

Burning for You

Soulmoon

Nas asas do Corvo

The Crow

Tragic Romance

Till Death Unite Again

Zodiac

Regret

Soulmoon (Bonus track)
Line Up
Camilla Raven – Female Vocals & Violin

Dewindson Wolfheart – Male Vocals

Albanes Gonçalves – Guitars

João Cruz – Bass

Fernando Tropz – Drums
Links
6 color styles available:

Style switcher only on this demo version. Theme styles can be changed from Options page.