Browsing articles tagged with " movement"
Interview by Alessandra Cognetta
Here we are for another feature from overseas in our series of interviews with female-fronted Japanese bands. This time we move from Tokyo to the south of the country, specifically Osaka. Shiori is the lead singer of Eleanor, a gothic/melancholic metal band that will surely remind you of the Dutch act The Gathering. But there's much more than that in their music and we had Shiori as our guide to get to know more about Eleanor and their latest release, "Breathe Life Into The Essence", with in-depth analysis of the songs, the emotions the cultural influences and the people behind the music. You only have to scroll down and read!
Hello and welcome to Femme Metal, Shiori! We're glad to have another Japanese band on our webzine. So, how are you and how's Eleanor doing right now? Your latest album, "Breathe Life Into The Essence", has been released not long ago, what feedback did you get from the press and from your fans?
Hello. I'm the singer of Eleanor, Shiori. Thank you for the opportunity, and I would like to express my feelings of honor at being interviewed. As for the new album, we have been introduced by magazine reviews, radio programs etc., and through various sources of media we have been receiving favorable receptions from not only our fans, but also listeners who have never heard of us before, and I feel very happy about this. It could be due to the fact that before the release we posted free test plays from the album, and made the PV accessible, so that as many people as possible would have the chance to know a little bit about us.
"Breathe Life Into The Essence" comes four years after the release of your first album. What happened in these four years and how did this long pause away from studio recordings help or improve your relationship with songwriting?
The making of the second album began from the act of first putting a stop to the currentof our activities, and taking a second look into ourselves. The songs on the second album I think have increased in scale, compared to before. We do call ourselves a melancholic gothic metal band, but many songs take a widely altered course from what would be expected from the gothic metal genre. If we had not stopped the flow after the release of the first, we most possibly might have ended up making an album on the same track as before. Continue reading »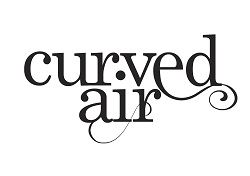 Interview by Matteo Bussotti
It's always an unfathomable emotion every time we have a musician of great importance here on Femme Metal. This time we are really, really proud to have Sonja Kristina, Curved Air's lead singer on our website. Her answers to my questions are simply stunning, and it is an incredible opportunity to interview an artist who's been in the music industry for such a long time. Of course I had to ask her questions about the past, but also the present and the future. Her answers are an insight about how music's world has changed through these decades. It is with great that I, once again, introduce to you Sonja Kristina. I hope you enjoy this interview as much as I enjoyed making it.
Hi Sonja! I must say it is really an honor to have such an important musician here on Femme Metal! My first question is an obvious one: how does it feel to be back on stage?
Thank you, it feels surreal.. timeless and timely.
You are just about to release a live album, "Live Atmosphere". Do you have any plans on recording new material, after your 1976 last album, "Airborne"? (I'm not counting "Lovechild" as your latest album because it was recorded before "Airborne")
This band is very diverse in its influences and also respects the Cuved Air legacy. Yes we will create fine new material together. My first task is to know what I want to say in this time for these times. Each song must explore and express truthful experience – once a song is born it seems so natural but some births are easy some require more gestation.
In which ways do you think Curved Air has changed in this 40 years of career? You can talk as much as you want, feel free to say whatever you want!
I think the first album was very atmospheric and powerful and carried in it the experience of many live performances during which the songs developed. Each album was innovative due to the style and talent of the composers, Darryl Way and Francis Monkman. The second album contained "Back Street Luv" and the great show stopping piece "Young Mother" Darryl became more drawn to melodic simplicity with perfect beautiful arrangements while Francis took the music into more involved and intricate experimental places . This is how they grew apart. After Darryl and Francis and Florian went their own ways, Eddie Jobson at 17 was a perfect replacement to satisfy the expectations that Curved Air produce classic dramatic progressive music. Francis's alter ego within the original line-up was his brilliant edgy guitar virtuosity – also a hall mark of Curved Air. Kirby Gregory took over that role… also young he kept the rock energy high and was a very exciting performer. Mike Wedgwood contributed a couple of songs which added to the album's diversity and I am very pleased with these interpretations of my songs, "Easy" and "Elfin Boy". This album, "Aircut" is my next favourite after "Air Conditioning". Then when the original group reformed and we recorded our live performances something was revealed that was not on the studio album. "Live" caught me in full flight, raw and abandoned… out of control, not fettered by expectations of perfection. It is a great imprint of the power of Curved Air in the moment. "Love Child" is sketchy… my four songs were recorded as ideas for the next Curved Air album after "Aircut" but the band had disbanded, I am happy that they are available now though. "Midnight Wire" was a strange period, it had a more American bluesy influence from the new players . Darryl enjoyed this colour and his melodic pop inventions were embroidered with riffs and funky elements, I was in a dark place so my friend Norma was my voice lyrically, speaking my reality, I couldn't write a sensible sentence at the time. "Airborne" was in my opinion a collection of diverse styles – a band with no direction, different writer's statements, I like "Broken Lady" best, an intimate personal song.In 1990 after years of our individual projects the original band re-grouped and played two shows : the first of which, a magical, historic night was recorded through the sound desk and became "Alive 1990″. It was a confident dynamic reminiscence and it is good that it exists as a very rough recording. Curved Air today is a cauldren of potential. We are truly truly alive : new players, Paul Sax, Robert Norton, Chris Harris and Kit Morgan adding nuances and fresh interpretations of the best of Curved Air's history and forming new masterpieces to add to the future albums and for the audiences who have welcomed us and are hungry to hear this music again played live to to hear what will be created next. This was why we recorded "Live Atmosphere".
And…what about the music industry? How was in the '70s? And how it's changed now? You don't have to be "gentle", if you think something, tell us, I give you the permission to be as nasty and honest as you want!
In the 60s and 70s great independant rock groups and artists were very fertile but there were not so many bands and recordings available as there are today. There was a great thirst for the exciting and inspiring material that people were hearing on the new independent and pirate radio station. Radio Luxemberg was very influential and the 'underground' scene that spawned psychedelic, cosmic and progressive fusion bands as well as singer songwriters and folk influences. Then there was Lou Reed and David Bowie. The New York charged Punk era was a different colour of stripped down direct communication and theatricality. The Eighties were weaned on the sixties and seventies and kept the punk theatrics and pop explorations and launched the mighty robotic Art of Noise bass and snare sound, new voices. The Police, the Smiths…. The Nineties was the era of Ibiza house dance computer white label DJ music, everyone was the star at the raves and clubs, always little fringe clubs too with all kinds of genres being explored in the back ground… in the foreground rap and Damon Albarn, Nirvana and Oasis. Now there is so much diversity from Radiohead to Sigur Ros. However the media generated X Factor etcetera is a talent contest that seems to regurgitate and reproduce and never find the soul of this generation listening to the past great performers and waiting for inspiration.Today everyone can broadcast themselves, record themselves, everyone one has a voice and there is so much that is not transporting or truly inspiring : Justin Bieber and Lady Gaga and the boy bands and girl bands are charismatic entertainers amplified and adored but this in not all that people want?
Sonja, how did you get started? Why and when did you start singing?
As a young child aged 7 I used to recite poetry at school and loved creative writing. Both I found put me in an altered meditative state that I enjoyed, as a result of intense imaginings, I learned to play a little piano and then a little guitar and learned songs from a book of 101 American Folk Songs. When I sang them people became entranced and were encouraging, so it was a rewarding activity also there was much of interest in acoustic music folk styles and blues and songs and singers – I heard Buffy Sainte Marie and her passion and beautiful delivery and songs were a big revelation, the Incredible String Band later, Robin Williamson's unique melodies especially delighted me, Bob Dylan's word weavings. I also was a fan of Dusty Springfield and the early Rolling Stones, I learned songs I liked and began to write some of my own and found folk clubs were places where people like me could show up and sing..
What was the main reason that got you say "Ok, let's do this, let's get back on stage" back in 2009?
Darryl Way had been asking for several years if we could try a reunion tour and Francis and Florian were up for it. However I was busy writing and recording with Marvin Ayres as MASK and I felt I couldn't divide my creativity.Then in 2008 Marvin and I had finished our second album "Technopia" and Darryl asked again so I thought that it would be a positive time to try taking Curved Air out and continue what we had started so many years ago. Francis however wanted to start again with new devised material and not deliver past songs and Darryl wanted to perform the best of our old material. They could not agree so Francis dropped out. After a few months of touring Darryl found it all too stressful and became unwell so he dropped out too. However we had already a wonderful guitarist and bass player, Kit Morgan and Chris Harris, and to replace Darryl I invited two musicians I had worked with in the late '80s /90s., violinist Paul Sax and Keyboard player Robert Norton, this is a group of virtuoso players who are happy to tour. Florian Pilking Miksa, the original Curved Air drummer has never played better and this lineup is a godsend for both of us…
You career spans for decades. If you had to pick…let's say 5 favorite moments of it, which ones would they be?
Playing the RoundHouse in Camden Town in 1970 and all our concerts there; The opening night of "Hair" at the Shaftesbury Theatre, London in 1968 and the entire run; Running my psychedelic wednesday nights at the troubadour club in Earl's Court in 1967; Playing with my Acid Folk Band on the Acoustic Stage at Glastonbury Festival in 1990 and all through till 96′; Playing in New Orleans in a sweltering arena supporting BB King and all the other US stadiums in 71/72.
And what about the songs? Can you list some songs (as many as you want) to whom you're really attached, for any reason?
David Bowie – "Five Years", "Wild is the Wind", "Golden Years"; Buffy Sainte Marie - "Until Its time for You to Go". Guess who I saw in Paris Janis Joplin: "Me and Bobby Mcgee", "Summertime"; Edith Piaf - "La Vie en Rose"; Jeff Buckey - "So Real"; Dusty Springfield "Snow Patrol" – "Chasing Cars"; Seal – "Kissed by a Rose".
Back in the 70s, why did you choose prog-rock? What attracted you to this musical genre?
I didn't chose it, it came to me. Curved Air needed a singer, I enjoyed their sound.
Can you remember the (almost) exact time when you were aware you were one of the most important prog-rock bands of your time? How did you feel at that time?
When we were rehearsing our set and Darryl played "Vivaldi". It was exciting, I felt this music was important like I knew "Hair" was groundbreaking theatre before the show opened in London and I was privileged to be part of it. I felt the same about this band.
You had lots of line-up changes. What have you learned from every Curved Air's member, how did every one of them influence the band as a whole? Of course, you don't have to list everyone (but you can if you want!), but maybe the most relevant ones (no offense intended for the other, of course!)
Francis Monkman was three things: an innovator of sound manipulation – a fearless guitarist and beautiful keyboard player; Darryl Way played violin in a true classical rock style and immersed himself in the latest technology for sound modulation for the violin and wrote great tunes; Rob Martin was a melodic bass player who also contributed beautiful pieces to "Air Conditioning"; Ian Eyre – flamboyant and dexterous bass player; Eddie Jobson - precocious brilliance, courage; Kirby Gregory – cool, hypnotic – true rock n roll attitude; Mike Wedgwood – loyal, solid great bass player; Phil Kohn - witty , quirky, funky; Mick Jacques – cool, expressive, kind, a real gentleman; Stewart Copeland – anarchic, ambitious and driven, very creative drummer.
Among your seven studio albums, what was the most difficult to record? Or, maybe, the one you're attached emotionally the most?
The most difficult to record was "Midnight Wire" – our first recordings were rejected by RCA so producers were brought in who forced the band to rewrite and rerecord the whole album – a miserable experience.The original version was great unfortunately now lost.
What can you tell us about your involvement in the acid folk movement in the '90s? How did you get attracted by it?
I was relaunching my career in 1988 when my youngest child was three, I was looking for a musical scene where I belonged, to begin again in those times. I returned to the Troubadour club in Earl's Court London where I had heard a "new acoustic scene" was happening, I watched and felt excited by these new young singer songwriters playing without amplification with personality and attitude. I took my turn to sing like I did when thirteen years old : I felt the fear of intimate exposure and began to write new songs. I was invited to play a headline set and sang all new songs accompanied by my new friends then I heard of the psychedelic scene when all kinds of weird and alternative new bands and poets and performance artists were attracting the new traveller hippies and newage punks. I asked to play and was made welcome. I gathered a band of strong improvisers – two brothers who were wild – Simon who played drums and steel drum and Tim who sang and played deep dark acoustic guitar – a brilliant violinist who a friend had seen busking with a street band – Paul Sax (now the violinist with Curved Air) a five string bass player and a fifteen year old child prodigy cellist. We played clubs and bars and colleges and festivals, sometimes unamplified – without even a mike, at other times electric and loud, with an oil wheel lightshow even in the most serious folk clubs. We toured for 7 years.
And what about your solo career? Did you get the chance to express ideas and explore things you couldn't have done with Curved Air?
My solo career is just continuing what I did before Curved Air, writing songs… except creating with my own bands and musicians and lately with an inspiring modern- classical composer/ multi instrumentalist Marvin Ayres.
Progressive rock now is not very followed worldwide nowadays. Talking about your fans, do you see new faces at every gig, or do you have your "high-fidelity fans"? I mean, how do younger people react to your music? (Needless to say that as soon as you'll come playing to Italy you'll see my face among the crowd!)
I have been in Italy on Halloween October 31st at the Xroads club in Rome with your band Oak who play progressive rock of their own and also covers of other progressive songs and instrumentals, I have been their special guest and they have been playing some Curved Air songs and I have sung other songs with them.There are young progressive rock bands in the UK who have supported us at concerts and festivals. They heard progressive music when teenagers and started writing their own music, yes there are new fans and children of old fans and people who are seeing Curved Air play for the first time as well as those who have followed the band for many years.
What can you tell us about your experience with musicals? Did they influenced you as a musician, or maybe gave you "hints" on how to act and entertain the public on stage during your concerts?
I was lucky enough to be in the Rock Musical "Hair" which did transform me from a static singer into someone completely at home on the stage. I had acted and been to drama college for one year but this was completely different – it was about being free on stage rather than forma stage craft. So when I joined Curved Air it was this experience I brought with me. I think of performance as shamanistic rather than disciplined, an exchange of energy between audience and performers, working with imagination and inhabiting personas. I also played in a traveling show of cabaret style French Piaf and Brel and other beautiful classic songs with strong English translation, "The French Have a Song for It ". Marsha Hunt, who also starred in Hair, wrote a musical and I played the female lead in that in 1982, I acted and sang in a musical play for TV in 1980 "Curiculee Curiculaa": I found these all enjoyable, not least because I love being part of a company, a group of people engaged in entertaining an audience and telling a story through Drama. I have played in theatre in straight plays also.
Now, a more "general" and more difficult and serious question. What do you think about how the world's changed in all these years? In all these years, you've seen some big revolutions, both political and intellectual (and musical, of course).
Yes, we are in times of great change and innovation, on the brink of great upheaval in lifestyles and government. The 60′s hippie dream seems far away but also integrated into the present time with "green" policies yoga, Tai chi, meditation, vegetarianism and rapid social changes between now and then that now seem unextraordinary. Such as women, gay and racial equality and the and the all seeing Internet.
Now that you're fully back on the scenes, what are your plans for the future, both as a person and as a musician? Do you have any upcoming important projects as "Sonja"? I mean…let's say, just to make an example…maybe you're organizing some big event? Just saying, it would actually be great to see a big festival full of important bands' reunions, like a big prog-rock fest!
I just look to get through every next day with an open heart and clarity and joy, to be free to jump into new arenas. This Curved Air band of superb players' development is important to me and also the potential of continuing my work with Marvin who is now the Curved Air producer too, I would like to do some quality film drama work and theatre too, plays rather than musicals.
Well…there would be lots of other things to talk about, but I think for now it's all! Thank you so much for your time, good luck for everything…and I hope to see you soon in concert!
Thank you Matteo – Curved Air "Live Atmosphere" has been released on 12th of November .
Links
Interview by Alessandra Cognetta
If you've never heard about them, this is a good chance to get to know more about Sabbath Assembly, a daring musical project that focuses its works on the hymns and texts of the Process Church (which we're talking about right below). Their second album "Ye Are Gods" has just been released by Svart Recods and Ajna Offensive and we had the privilege to speak with mastermind Dave "Christian" Nuss and vocalist Jamie Myers about the new album and much, much more.
Hello and welcome to Femme Metal! It's a pleasure to have you both here. Sabbath Assembly's upcoming album "Ye Are Gods" will be released in a few days, how are you and how do you feel during such an important phase?
Jamie: Terribly excited!
Dave: We are excited and grateful for the opportunity to share this music with the world.
How would you describe "Ye Are Gods" to someone who still hasn't had the chance to listen to it?
Dave: "Ye Are Gods" presents hymns and liturgical text of the Process Church of the Final Judgment, a religious movement that began in the UK in the 1960′s. These are prayers and praise songs to the four major deities in Western religion: Christ, Satan, Lucifer and Jehovah. The album brings the listener through a cycle of spiritual death and resurrection.
There are a lot of guests on the album, with Genesis P-Orridge voicing the Sacrifist, Eyving Kang playing viola on "Declaration of Gods" and Imaad Wasif delivering a stunning performance on "We Give Our Lives". How were these collaborations born?
Dave: The project seems to attract a wide range of occult thinkers and performers, and we welcome this opportunity to bring many voices to the recordings. Genesis came on board via Feral House Books, who supported our first album and subsequently recommended Gen to the project. Imaad was part of the very first incarnation of Sabbath Assembly and was recommended by the publisher of Timothy Wyllie's book about the Process, to be discussed further below.
Jamie, let's talk a bit about your involvement with the new album. What was your approach on Sabbath Assembly's music (previous works included), and how much did you participate in the creation process?
Jamie: When Dave first approached me about the project we had many discussions about which direction to take the new material in. He was extremely open to new ideas and graciously allowed me the room to explore the music in my own way. Especially when it came to reinterpreting the hymns from a vocal standpoint. It was important to me that I approach the melodies and harmonies with a level of creativity that satisfied me, while still maintaining the authenticity of the original hymns. Dave and I seemed to bounce ideas off of one another with a certain amount of ease and I was appreciative of the freedom to experiment with "Ye are Gods". Nothing felt overly planned. There was good chemistry and the spontaneity just flowed.
It almost seems like you recorded the album as one whole piece, I admit I had to check a few times to see what track I was listening to. Was it in your plans to give the album this sense of, if I may say so, "unity" (integrity?), or was it a natural development of the writing process?
Dave: The album follows the structure and format of the Process' "Sabbath Assembly" liturgy. Our task was to blend together text and hymn in such a way that a rock album was made, rather than simply a document of a Church recording. We tried this more documentarian approach at first, and the results fell flat. Our hope is that the story of the liturgy is well-conveyed through the final result of weaving prayers and hymns into and through each other. The credit for the narrative flow must go to the writers of the Mass.
What drew you towards the Process Church in the first place? How did you find out about it and why did it catch your interest to the point that you decided to base your musical production on it?
Dave: In Timothy Wyllie's book "LOVE SEX FEAR DEATH", there are several reproductions of sheet music in with the photos and propaganda of the Church. These immediately caught my eye, and in particular one called, "Christ and Satan Joined in Unity." For some years I had been light-heartedly referring to myself as a 'Christian Satanist' — I just felt I could sympathize with both sides — and here was a hymn that was singing about this exact concept. It was a great moment of synchronicity; and thus a plan was hatched to bring these hymns into the world.
Your music is (please, correct me if I'm wrong) at present the only recorded version available of the hymns. Do you consider this a burden, a responsibility, or a pleasure, being able to spread Processean theology?
Dave: These are the only recordings of the hymns, and we do feel a great honor and responsibility in bringing them into the world. We've had many discussions in the arranging process about the question of authenticity. In the final analysis, Sabbath Assembly are interpreters, not historians. On the first album we printed the sheet music for two hymns in the cd booklet of the EU tour version, and on this album we print sheet music for 8 hymns, in both the LP and CD. Part of the intention behind this is to express that Sabbath Assembly does not hold any exclusive right on singing and recording this music; and others, should they feel inspired, can also participate in this movement. This is one reason we try to keep the focus of Sabbath Assembly as much as possible away from the personalities of the band; it's the message that's important, not the members.
The song "In The Time of Abaddon II" features words from the "Discourse of Abaddon" by Timothy I of Alexandria (Bishop of Alexandria between 378 and 384) and is the first track from "Ye Are Gods" to get a – very suggestive – music video. Why did you choose to implement part of this scroll and how is it linked to the Processean main theme of the album?
Dave: The first album has a song called "In the Time of Abaddon", so in the wake of performing that tune we embarked on some research into the myth and story Abaddon, the Angel of Death, and discovered the "Discourse". In terms of the album sequence, the song follows the hymn "Christ, You Bring the End", for Abaddon is the creature you meet at your "End"; he frightens your corpse with his hideous appearance so that you willingly give your soul to God. "Abaddon II" is actually not a Processean hymn but one we wrote ourselves because we wanted a moment with a particularly dark feel, and honestly most of the Process hymns are fairly joyful. On a deeper level, the "Discourse" presents an ambiguous portrayal of Abaddon and his interaction with Jehovah that leaves the reader wondering who's actually the "evil" one in the story. This moral complexity of what is "evil" and what is "good" also fits well with Processean ideas.
Jamie, what brought you to Sabbath Assembly? You performed with Hammers of Misfortune and Wolves in the Throne Room before joining forces with Dave, how would you describe these three phases of your career?
Jamie: I started out in music like many of my peers. I tagged along with my older sibling to a ton of metal shows and spent a lot of my youth going to DIY shows and playing in punk/hardcore bands. All the while, seeking out and listening to any interesting bit of music I could find. I would scour the dusty record bins at second hand stores for anything metal, punk, deathrock, even old country. It didn't stop there either, I made it my mission to seek out every prog rock gem I could get my hands on. So when the offer to play bass and sing for Hammers was laid on the table I snatched it up. I couldn't pass up the opportunity to play music that was influenced by some of my favorite musical genres. The level of musicianship that the members of Hammers had was unlike any other project I had been a part of. It really pushed me to better myself as a bass player and vocalist. My involvement with Wolves followed some shows that Hammers had played with them. I had a strong connection with the Weaver brothers and could tell that those guys were on the brink of something great. So when they asked me to work with them I happily obliged. In a round about way, performances with those two bands are what led to my involvement with Sabbath Assembly. Dave and I were familiar with each other's music and had come from similar backgrounds so it wasn't a stretch for the two of us to collaborate.
Timothy Wyllie (an original Process Church member) is featured on "Transcendence", his voice delivering words from "Gods on War" by Process Church founder Robert DeGrimston. Why did you decide to seek him out and what where his thoughts on Sabbath Assembly?
Dave: For the album sequence we needed a moment following the apocalyptic "Abaddon" to bridge us into the redemptive tale that is the last track, "The Love of the Gods". Timothy's homily about "the new beginning" that follows every death is absolutely inspiring. He has been a part of Sabbath Assembly since the beginning of the band, actually, as he and I and his book publisher, Jodi Willie, hatched the idea of the project together at a Book Expo in NYC that presented his book about the Process. Since then he has been a great support.
Have you ever received any particular or unusual critics or comments regarding your music?
Dave: We saw recently that a critic tore apart the last track on our album, "Love of the Gods" because of the positive vibes. It is important for people to know that while the Process did dress in black and preach about the Apocalypse, they also spoke with great joy of the inevitable reconciliation that awaits those who can unify good and evil in their lives — the Phoenix rising from the ashes. In some circles it's more acceptable to sing about death, and in others it's more acceptable to sing about life; Sabbath Assembly needs to do both.
Dave, I've read that playing drums and listening to rock music caused you some troubles in the past, to use an euphemism. It's no secret that religion isn't very fond of metal music. I'm Catholic and live in Italy, and I'd be redundant if I described the poor situation we're in, "metal-wise". Do you think there is a way to reach a sort of reconciliation, or maybe there's already some form of mutual understanding and we just can't see it (because having something to whine about is more entertaining)?
Dave: I really feel that what the Process teaches is a gateway for the future of Metal. We passed through the Satanic thrash of the 80s and the Church-burning black metal of the 90s. Karmically these steps needed to happen because of the history of the Christian Church and the repressive and destructive steps it took to control the darkness. Darkness of course can't be controlled or repressed; it is always there, even if you can't feel it for one moment it is waiting to resurface. So repressing is not the key as much as managing. In this regard, an explosive Satanic Weremacht may not be what the world needs today as much as a more balanced approach. I don't mean that stylistically music needs to become as tonal and folky as Sabbath Assembly at all, I just mean that thematically bands could potentially work more with the idea of balance. While the metal scene seems to be accepting of bands like us, we can imagine that — MAYBE — in about 1000 years, the Catholic Church will begin to acknowledge the wisdom in this approach.
What can we expect from Sabbath Assembly in the future? Will you still draw inspirations from the Process Church or do you intend to explore new paths?
Dave: There are still many more hymns and texts to explore within the Process Church, so as of now the plan is to continue sharing the depths of their theology as it is revealed to us over time.
That's it! Thank you both for taking the time to answer our questions. This is the "write whatever you want" space, so feel free to leave a message to fans and readers. We hope to see you soon on the road!
Dave & Jamie: Yes – see you on tour in Spring 2013!
Links
Latest Multimedia
Interview by Miriam C.
And today with us we have Elizabeth Blackwell introducing us the witch trio Castle. Don't what is it? Just continue to read the interview and you'll know more about their new album "Blacklands"!
Hi Elizabeth first of all, thanks for replying at this interview. Would you mind presenting the band with some biography?
The band started with Mat on his own. I know he worked on the songs for the first album for a few years and tried to put a band together to play live without success. When I met Mat about three years ago and heard some of his demos I was knocked out! He may have even set the project aside at that point but at my urging we started to work on putting vocal melodies to what was mainly instrumental music. Shortly after Mat contacted an old friend from Toronto and we recorded our first record never having played live.
What's the genesis of your second album "Blacklands"? For what I know it was composed in neither six months, right?
The second album was written in period of four months. Mat spent his days working on the demos and pre-production for recording. As he wrote I began to work on vocal melodies and collaborate with him on the lyrics. We were very deliberate on the time table of the albums creation. We wanted it to be alive and have a raw feeling to it, which really captured the essence of the music.
The album title is "Blacklands", quoting the title in your opinion what are (or where are) the black lands and specifically what you wanted to express with such title?
The Blacklands are a place of void of all spiritual movement and a place that exists on the in between. We felt the music was, as a whole, a description of the space and the emotions felt when entering this place. All the songs are used to paint a vivid picture of this barren existence.
Instead talking of the artwork, we have this queen and the baby near her sitting on a sort of throne but it's all really confused like was a nebula near the explosion (ok, now I'm letting go too much my imagination).. doing a step back, can do you describe the cover? Also who's the author? And how, in some ways, is related to the lyrics inside?
The cover art was done by Russian Artist Denis Forkus. We contacted him to create a piece for us and we were fortunate to get him interested in the project. He drew inspiration from listening to our music and reading our lyrics. The picture is actually a sacrificial offering on the witches' Sabat and the things she uses to draw power. He was inspired from his own research and more specifically Goya's black paintings.
Since I haven't the chance to interview you during the "In Witch Order" promo, can you tell us more about its genesis? It took, for what I know, like 5 years, right?
Mat had worked on and off for a period of over four years. The sound developed over time and he had no deliberate intentions while writing. It wasn't until we met that he decided to move forward with a professional recording.
Talking about the "In Witch Order" art, we have this simply this lawn where some sheep are staying there and on their back there are some rocks lying in distance and on the right side a castle wall. I would add that's pretty genial, sounds anachronistic but genial. Again what was the target? What you wanted to express?
From what Mat told me, he had that photo from the very beginning of his song writing for the first record and in a way that photo captured the spell of the record.
Maybe I'm doing a difficult questions since for the artists all their songs are like their babies, but you, as the singer and the bassist, where do you feel that you have improved in this second album compared to "In Witch Order", your first album ?
The feeling I get when listening to this album is energetic, I feel like it takes me to an amazing place. It was not written with a theme but since it was created during a short time there is a underlying feeling that runs through the albums sound. I would say that my singing style is definitely more realized and confident in this album and it complements the music and adversely the music compliments my voice.
Doing some steps back, how you get in contact with Van Records? Your label seems quite interested to promote doom metal acts, if you count that it has The Devil's Blood in its roster…
I wouldn't say that Van records targets Doom metal nor would I say our sound is entirely doom. I think Van Records have great taste in high quality music and because of this has some great diversity in the labels roster.
In a musical panorama where a lot of female doom metal/proto doom singers are nowadays coming out, you stand out for your vocal abrasiveness and spit-in-your-face attitude. It's maybe the thrash influence or its your natural way to do?
I am happy to stand apart from other female fronted acts, and hopefully other musicians as well. My style is completely natural and holds absolutely no fronts, how I act and how I sing comes from deep within myself. If I come across rough and harsh I can admit that as a woman in the metal world I have learned that it is best to face forward with no fear, so I am not afraid to snarl time to time.
Mat, in various interview, uses the terms "witch thrash" and "power trio", mind giving us your point of view?
We are a three piece and our sound, live, is very big, we have orchestrated our songs to fill the room completely which gives us the powerful effect. "Witch thrash" describes our style and how we play live where we evoke a menacing and wild feeling.
While writing this interview, I'm also listening/watching to your brand new promo video "Blacklands". Did you have fun shooting it? Can you share with us some details? Also what you can say about the first one "Descent of Man" taken from "In Witch Order"?
"Blacklands" was filmed with Toronto based director Jaan Silmburg of Pistoltrixx. We enjoy working with him and love his filming and editing style. He also directed the "Decent of Man" video, which turned our amazing. We are currently in preproduction for two more videos to be released in the coming summer months. Making videos is a fun way to share and express our music, and it is always a great experience.
Flash question: do you like more the CD format or the vinyl format? And why?
I enjoy vinyl and the ritual in which you listen and flip records; there is something very kinaesthetically pleasing about it. However, I do travel a lot and Vinyl is the less practical listening medium so I take pleasure in the convenience of CD's.
Well, Liz, we're at the end, what are the next Castle projects? I hope a live album too..
A live album in definitely in the works for us. Aside from that a North American tour and an EP are due out in time for the coming fall season!
Please feel free to greet our readers and fans as you want at Femme Metal Webzine. Thanks again for this interview, I hope you like it.
I would just like to say thank you for this opportunity to talk about Castle's music and art and like metal, stay hard!!
Credit Photos
Elizabeth Blackwell photo by cloakture.com in Tilburg, NL
Band Logo by Eric Haines Photography
Links
MySpace * ReverbNation * Facebook * Twitter * Site
Latest Multimedia
Label : Moonzoo Music/Universal Music Belgium
Review by Tony Cannella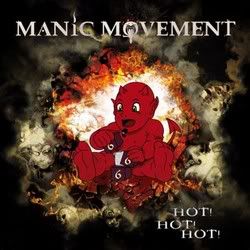 The Symphonic/Gothic Metal band Manic Movement hails from Belgium and originally formed way back in 1993. It wasn't until 2006 that they decided to add a female lead vocalist. In 2009 Manic Movement released "Dark Glitter" their first album with new vocalist Virginia. That now brings us to their newest release, "Hot! Hot! Hot!". The album begins with the grandiose "Hopeful". This is an excellent way to begin things and immediately this rates as one of my favorite songs. The following track "Masquerade" picks up right where the previous one left off, a great melody combined with the powerful operatic vocals of Virginia makes this one another highlight. The next track "Song of the Devil (Hot Hot Hot)" is one that really stands out. The song features a demonic sounding voice in conjunction with some more great lead vocals by Virginia and an excellent guitar solo. The next track "Kali Era" begins as an orchestra driven song before the guitars kick in and the song transforms into a bouncy up-tempo number. Other highlights include: "Black Is Beautiful", "Crumbs" and the Ultravox cover "Vienna". Manic Movement is a solid band and "Hot! Hot! Hot!" is a devil of a good album.
Rating – 80/100
Tracklist
Hopeful
Masquerade
Song of the Devil (Hot Hot Hot)
Kali Era
Black Is Beautiful
Crumbs
String Puppets
Vienna (Ultravox cover)
Sordid Fairytale
Waltz of Spirit
Bleeding Scars
Line Up
Virginia Fantoni – Vocals
Fréderic Ost – Lead Guitar
Jérémy Vasile – Rhythm Guitar
Bart – Bass
Filip De Graeve – Keyboards
Olivier Wittenberg – Drums
Links
6 color styles available:

Style switcher only on this demo version. Theme styles can be changed from Options page.