Browsing articles tagged with " my"
Label: Doolittle Group AB
Review by Tony Cannella
From Sweden, My Endless Wishes was formed in 2005. In 2009 they released the 9-song demo "Never Walk Alone" and four years later have just issued their self-titled debut. "My Endless Wishes" features 12-songs and 44-minutes worth of energetic hard rock and heavy metal with infectious hooks and melodies and lyrics that accentuates the positive over the negative.
The undeniably catchy "Follow the Light" gets things headed in the right direction and are followed by the heavier, more deliberate and bombastic "Cry For Deliverance". The majestic "A Part of Me" is up next and is a melodic radio friendly treat with a solid rumbling guitar riff. Lead vocals are provided by Frida Viberg and her style is along the lines of Amy Lee from Evanescence – a band which My Endless Wishes site as an influence. The band keeps things coming at a rapid pace on songs like "Lost Without You", "Angel" and "Waiting for a Sign".  Continue reading »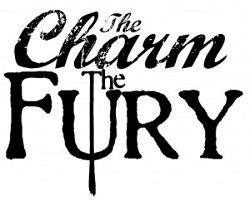 Interview by Ary R. and Miriam Cadoni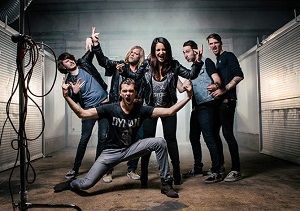 Described as Holland's best kept secret, The Charm The Fury debuts into the metalcore music scene this year with their full length album, a great record that will push these guys from Amsterdam on a higher level. On the occasion of the release of "A Shade of My Former Self", we got the chance to exchance a few words with the lead singer Caroline Westendorp, that kindly tells us the latest news concerning a dream that came true. Exclusively for Femme Metal.net, here you are the chat with miss Westerndorp!
Hi Caroline, welcome to Femme Metal. How are you doing?
Hi! I'm doing very well, thank you so much! Currently still in my bed, with my laptop in front of me. I'm rather tired from a weekend full of good stuff such as birthday parties

. How are you doing?! Continue reading »
Independent Release
Review by Tony Cannella
My Ruin has quietly (or loudly) forged a solid career for themselves based on integrity and the quality of the music. On their just released 8th album Tairrie B. along with her husband and talented multi-instrumentalist Mick Murphy not only continues to push the envelope, but has managed to bring things to an even higher level. Tairrie B. has always managed to produce music that is vital, relevant and significant and with "The Sacred Mood" those traits are still present.
At only 32-minutes long, "The Sacred Mood" doesn't overstay its welcome. The songs are to-the-point and get the job done. From the slow build of the opening riff of "Monolith of Wrath", this is My Ruin at their very best. Mick Murphy's huge guitar sound is all over "The Sacred Mood" and "Moriendo Renascor" (the translation of this is "In Death, I Am Reborn")  is a great example of this. Continue reading »
June 11 release of new EP marks the start of a very, very busy year
Band launches online video series: "The (Un) Real Lives" of Courage My Love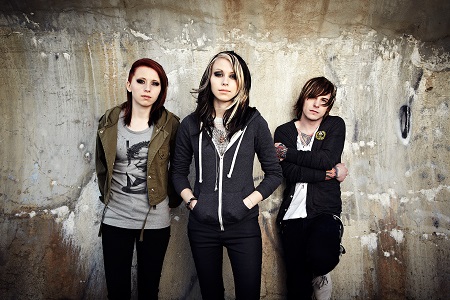 Homeskool Prom Records / Warner Music Canada recording artist Courage My Love have announced June 11, 2013 as the release date of their latest EP, "Becoming". Recorded in Toronto with producer Chris Perry, "Becoming"'s 8 songs showcase the band's rip-roaring rock. The first single from the EP will be the track "You Don't Know How" which will be accompanied by a video shot by award-winning director Warren Sonoda. Fans can purchase the single starting today at iTunes. The lyric video for "You Don't Know How" debuts today online at alternativepress.com . The release of "Becoming" will be followed by a series of live dates in Southern Ontario. The band's first full-fledged Canadian tour is expected to be announced for the Fall. Continue reading »
Label: Dreamcell 11/Wormholedeath/Aural Music
Review by Tony Cannella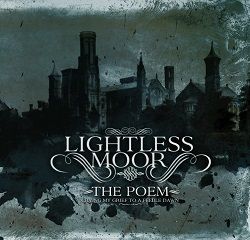 From Italy, the Gothic Doom Metal band Lightless Moor formed in 2001. After their initial EP "Renewal" was released in 2006, they recently signed to the up-and-coming label WormHoleDeath and it is through that label that they have released their long awaited epic debut, "The Poem – Crying My Grief to a Feeble Dawn". With a name like Lightless Moor and judging by some of the song titles, it is easy to see that lyrically they explore the darker side of life and the music provides the perfect soundtrack.
The ominously eerie intro segues into the heavy doom-laden opening track "The Lyrics of the Journey". Lightless Moor utilizes two lead vocalists. Continue reading »
6 color styles available:

Style switcher only on this demo version. Theme styles can be changed from Options page.