Browsing articles tagged with " new"
Label : Twilight Records
Review by Luisa Mercier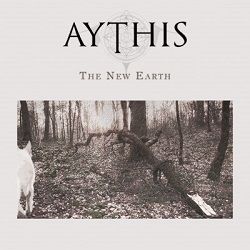 Aythis is the side project of Carline Van Roos, already known for being the frontwoman of doom-metallers Lethian Dreams, which releases I had the pleasure to listen and review some time ago. In this project, Carline expresses her ambient side, leaving outside guitar and metal noise, focusing on atmosphere, lush sounds, synth, keyboards, vocals without renouncing to a quite gloomy mood.
The opener and title-track points out towards this direction and will leave you with a feeling of melancholia that following "Ether" will only enhance. The song has some Medieval feeling, reminding me of Arcana and other neoclassical acts. Vocals are soaring and solemn and mix with the orchestral synth sounds that will leave you under the impression to be in an ancient cathedral. At least til the moment when a flute comes in and a more ethnic/folk feeling takes over. Continue reading »
Label : P-Dog Records
Review by Tony Cannella
Never judge a book by its cover or a band by their name. I was way surprised when I first listened to the 2nd album "Bitten" by New Jersey based hard rock band Spider Rockets. Odd name, I thought. With a name like that they must be some 80s style glam rock band. This is why you should never go into listening to new music with preconceived ideas – I couldn't be more wrong. Sure they add some of the best elements from 80s hard rock, combined with some modern metal riffs to create one of the more surprising albums of the year, "Bitten".
Spider Rockets comes at you straight-ahead with all the enthusiasm and swagger of punk combined with melodic hard rock which helps make the album instantly memorable. I liked the vocals of Helena Cos. She has very a rocking approach that is perfect for Spider Rockets. Continue reading »
Interview by Roberta Ilaria Rossi
AC/DC, Metallica, Five Finger Death Punch and so on. These are a few names that inspired the New Jersey band Spider Rockets, back on the metal scenes with the new record "Bitten", which is welcoming the band to return soon in Europe. A record that already obtained lots of great feedbacks and much more. The kind and pleasant Helena Cos is proud to introduce a couple of things that no one did not know yet.
From New Jersey, we welcome Spider Rockets' lead singer Helena Cos. Welcome Helena. Let's start our chat talking of the band. Spider Rockets was born as a duo, formed by Johnny Nap and you and then some other band members joined the band later. Would you like to tell us how was this project born?
Johnny and I started doing cover gigs as a duo, playing every dive bar in NJ and New York. We played our original songs in between covers of GNR, AD/DC and Metallica. I remember playing this one gig in Asbury Park on New Year's Eve where we played 5 sets and finished at about 4 AM. Soon we expanded to a full lineup and released the band's first CD. We've played all over the USA, performed in Europe and can't wait to do it all again to support our new CD, "Bitten". Continue reading »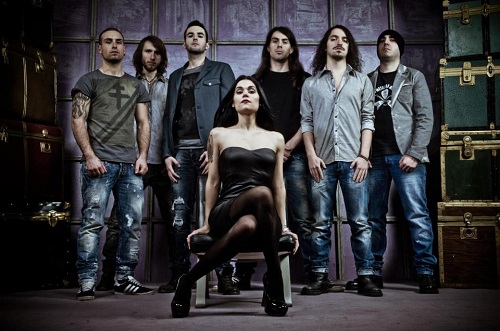 Italian symphonic metal band PURSUING THE END has been confirmed for ROMMELROCK 2013. The festival will take place in Maasmechelen (Belgium) on August 16-17 and they will have the pleasure to share the stage with THERION (special 25th anniversary tour), TOKYO BLADE and many others cool bands!  Continue reading »
Label : Lion Music
Review by Tony Cannella
From France, the melodic metal band Venturia released their debut album "The New Kingdom" in 2006. After a few line-up changes Venturia are now back to mark the "Dawn of a New Era" – that is actually the title of their 3rd and newest album, but it could also refer to a fresh start for the band due to their line-up changes.
As the heavy guitar riff for opener "Devil in Disguise" kicks in, it is clear that Venturia have a strong sense of melody with some great vocals provided by Lydie Lazulli. The next song "Secret Dream" has an infectious melody that just stays with you long after you've heard it for the first time. The shredding opening guitar riff kick-starts "A New Dawn Rising" – this is also the first we hear from the male vocalist Charly Sahona who took over following the departure of Mark Ferreira, Charly also contributes guitars and keyboards. Continue reading »
6 color styles available:

Style switcher only on this demo version. Theme styles can be changed from Options page.