Browsing articles tagged with " nocturnal"
Interview by Matteo Bussotti
Their first album has just been released, but they didn't stop working; in fact, they're already working about their second release! I'm talking about Nightqueen, and, wanting to hear more from them, we interviewed their singer, Keely. We must say she was very nice, and she shared with us some very important, interesting facts and news about her band and her personal life. Interested? Keep on reading!
So, Keely, welcome to our site: Femmemetal!
Thanks for inviting me!
Are you satisfied with your album? Is there anything you'd like to change about it?
I love our first album !!!!! It's like a new born baby. We worked really hard to create this magical story and if I may say so myself I think we did a great job. Of course we learned a lot during the process and there are little mistakes we won't make again the next time. But for now I'm really proud!!!
Your band has had a very difficult story, with various changes of line-up. How did you feel when you finally had the perfect members for this album, when you said: "Ok, we are ready to do this, so…let's do it!" ?
I joined the band in November 2010, at that time the guys were already talking about making this album. A few songs were already finished and others were written especially for my voice but we knew we had to make them special. One by one my knights are perfect musicians so during the creative sessions the songs became better and better and that was that moment when we said : "Yeah Hell, let's do this !!!".
What's the creative process behind Nightqueen's songs? Who usually writes the lyrics, in what way one's work affects the final product?
Most songs are created in Rex Zeco's magical brain. He starts with an idea of a fantasy but then he relates everything with our daily society. He let us all listen to the song he came up with, and then the other musicians give their idea's. If the idea is good, it gets used into the song and so you will hear in every song 5 or 6 different influences.
Is there a song which brings to mind any special memories, or with a particular creative process?
I try to sing each song with my heart, I put in every song all my feelings. To be able to do that I search for the special memories in each and every song. But if I have to pick one song of our album… mmmmm let's say that I can relate very well to the lyrics of "Nocturnal" thoughts. But that's me and my dirty mind hahahaha
How's the "group alchemy" in Nightqueen? Do you tend to be very serious when you rehearse, or you tend to put up a comic show?
Hahahaha LOL (sometimes "we try to be" very serious when we rehearse, certainly when there is a gig coming up) but most of the time the guys are always joking so we have a lot of fun and laughter's while we rehearse.
In your biography is stated that your style was created in order to have something new. Is there some other factor that influenced your sound?
We try to put some really good old-school 80's metal with some 2012 rock sounds together with magical symphony and a heavy story to tell about society. All this and more made Nightqueen what we are today.
Moreover, are there any bands in particular that influenced your style?
Let's say that we make a fusion of all the great things we ever heard in metal but still we try to keep it original by mixing it with new ideas. Also Rex is our main songwriter. He grew up with the music of Maiden, Priest, Accept, Helloween, Queensryche and Saxon. So it's logic that he is a bit influenced by those bands. His riffs are played with an 80′s twist and has a lot of melody in it.
Personally, Keely, what are your favorite bands or singers? And did your style derive from them?
I love music in general but my all-time favorites are: Kamelot, Autumn, Delain, Epica, We Are the Fallen and many more… but I can't say they really influenced me in my performance. We Have a totally different style and we're just trying to tell our story in the best way we can.
When and why did you start singing? With "why", I obviously mean the reason you began to sing!
I started singing really early, when I was about 9 years old. At that time my grandfather was a tenor singer and together with his children they started a cabaret group. Everybody in my family was singing and I really wanted to join them, so I started rehearsing in my bedroom. And then I kind of auditioned. So I could join them. Now many many years after, my mam still plays the keyboard and every time I visited her in Spain we perform together and sing the songs we sang back then.
What do you think about your fans? How do you interact with them, not only on Facebook or on Myspace, but also during your gigs, or your ordinary life?
I really love my fans. There are a few fans who knew me already from when I was still performing with my family. I switched my style but they stayed die-hard fans, some of them even became my closest friends in real life. But to all my fans I like to say that I really love to go on photo with them, so I have a souvenir and so I can remember every lovely moment we spend together.
Do you have any plans for the future? Are you looking for some gigs abroad?
We are already working, writing and creating a second album witch is going to be even better than our first album, because the story we want to tell is not finished yet. We are also looking forward to all the gigs we have on our program and all the gigs that are yet to come so we can meet all our amazing fans.
How do you feel about touring, especially about long tours?
Maybe in the future we will be going on tour, but first I think we need to finish our second album so we have something to show abroad, something to make our fans really proud of.
Finally, do you, Keely, have any special plans or projects (maybe as a solo artist) for the future?
My future is and will be with Nightqueen I don't think I want to go off on my own without my knights… lol I would miss them tooooooooo much
Links
Latest Multimedia
Interview by NocturnalConcerto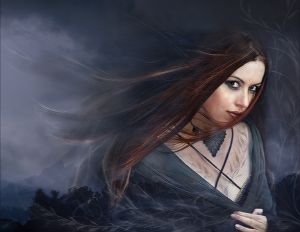 From the South of Germany comes the dark fantasy folk act Elane that present a challenging project called "Arcane", challenging because wants to merge literature and music with a hint of mysticism and ethereal vibes. See what the singer Joran and keyboardist Nico have to tell to us.
Hi Joran, thanks so much for accept the interview. First of all thanks so much! How are you?

Joran: Hi Miriam, thank you for your interest! I am fine, thank you.

Can you introduce the band with a little of history of it? Joran: Elane's members are Joran (Me) – vocals and flutes, Skaldir – Guitar, Nico – Keyboards, and Simon – Violin, Viola and Cello. Our sound is often called mystic folk. Well, the idea behind Elane was to start a soloproject, but soon the other musicians, Skaldir, Nico and Simon joined the band with their musical influences and ideas. The main mind was to create fantasy music… something that is very rare today.
Your latest album is called "Arcane" and it's based on the works of a Germany writer named Kai Meyer. First of all how it born this decision and who's Kai Meyer?

Nico:
Kai Meyer is a famous contemporary author of fantasy and historical novels in Germany. His books were also translated into many foreign languages, e.g. English, of course. I knew Kai's works before we personally met. And this was indeed a coincidence. I recognized Kai in the crowd during one Elane concert, and from that day the idea of "Arcane" grew.
Also why call the album "Arcane"? Does it to you have a particular meaning?
what's represent the cover album? There's this woman in the fog… Joran:
Yes, the cover artwork tells us that we can always expect something really mystical in nature and our environment. As written in "Loreley" you find something arcane behind the things, thus you'll find it in music as well. The lightsparks floating out from the hand lantern also symbolize the magic.

Did, during the composing of the lyrics, you have consult Mr. Meyer himself? And what Kai thinks about the album? Nico:
Kai was a perfect consultant. First of all he wanted "Arcane" to be a pure Elane album, not a soundtrack nor an audiobook-like story collection. And so he said: "Whatever you want
" Arcane"
to be – it is your decision". But, of course, we always asked for Kai's advice about the music and the lyrics. And he often gave the right little adjustments or redirections. Working together with Kai is simply fantastic. He gives you so much respect for your own work.
Doing a simple research I've discovered that Kai Meyer has already published 50 books, from which of these stories/novels you have taken more inspiration and why? Joran: I chose "Loreley" and "Die Sturmkönige" ("The Storm Kings") for two reasons. Firstly, I liked the settings of both books, because I always wanted to write something with oriental and medieval influences. And also because Kai signed a copy of "Loreley" for me with the words: "For Joran, who understands a lot of magical singin". Nico: For me his Books around the turn of the century till the 1920s are of great attraction. So I chose "Das Zweite Gesicht" ("The Second Face") for my songs "Masken" and "Goddess of the Night". It is the story of Jula Mondschein, an early film diva of high society Berlin of the 1920s. After her death her sister Chiara comes to her funeral and gets into a maelstrom of intrigues and mysteries herself. Then I contributed lyrics to Skaldir's song "Heart of the Desert", dealing with Kai's novel "Göttin der Wüste" ("Desert Goddess"), a magical book settled in former German colony of today's Namibia around 1900. Also I contributed "Magdalena" (based upon "Herrin der Lüge" ["Mistress of Lies"]), which is a song about the girl Saga. She was exploited to lead a crusade of virgins into the promised land under the name of "The Magdalena".
In the site in the banner appear in order, the following words : Mystic, fantasy and folk. Do you think that represent a sort of a band's anthem? Can you explain, you point of view, of this words for you, Joran?
Joran: It's almost impossible to describe a musical artworks style within just 3 words. It's like the smell of a flower, you have to try it yourself to know what it's like. But it is a small try to give just an idea or direction for people who don't like us yet. Let's doing a step back, what you can tell about the previous album "The Silver Falls"? Can you share with us some memories about the recording, writing process of it? For this album what was your source of inspiration? Nico: For us "The Silver Falls" was a break-out. The first 2 albums were pretty folky music, with mostly acoustic instruments with wide soundscapes and a fragile sense for melodies and instrumentation. But after the unexpectedly huge success of "Lore of Nén" we simply did not want to copy ourselves. First of all we wanted to give it a little try to do something different. And that is, what "The Silver Falls" was about. We used more distorted electric guitars than ever, had a studio drummer to make it sound a rock album with some mystic folk touches, but also some electronic sounds. And it was good to make your mind free for something different.

According to your site you are still signed on Curzweyhl label (and any news on the label site is present about "Arcane", so I presume that you're self produced) but I've noticed if I'm not wrong that "Arcane" is self produced, how's it hard to stay alive in the music business? How you plan the band activity? And why this choice? Never thought to sign with a suitable label? Nico: We always produced our albums ourselves. Skaldir is a brilliant sound engineer (Simon, too, by the way), so why enter another one's studio? And it was always important for us to decide about the music, lyrics, cover artworks and our future route ourselves. It is almost impossible to negotiate a record deal with a major label that allows you so much freedom of art. Regarding the music business it is indeed not easy to make the right decisions nowadays. It's not a secret that Elane's music is luckily able to refinance itself. But if we would not do everything by ourselves, this might look different. So, you see, there are no huge benefits for us, the composers and musicians. If you expect to make benefit with music, then stop doing what you like and start doing what the masses like. This is why we are happy about things being the way they are.

What are the next Elane projects? Joran: We are already writing songs for a second Kai Meyer-inspired album, because we had sooo many ideas. And for the future, we plan to continue doing what we love, without losing our roots.

So now I ask you this question, mainly my webzine promote metal bands, so really distant from your music genre but in some ways close in matter of ideas. If you should advice 5 celtic/ambient/folk album to a beginner, in your opinion what they are? Joran: Yes, Metal and Folk are somehow similar, they wear just another "robe" (I use to say). Well I like Loreena McKennitt, some albums of Clannad, and also some unknown Irish folk bands. Nico: I would advise the music of Dead Can Dance, Brendan Perry, ROME. I very much like Skyclad or recently I listen to Corde Oblique. But I don't prefer to think too much in genres. You should simply listen to good music, never mind about the instruments it's played with. Well, Joran, thanks so much for this interview hope you like it!! Love, Miriam x Joran: WE have to thank you, dear Miriam, for this interesting interview! Best wishes for you and your webzine.

Photo Credit
Photos by R.Hartmann/Glenvore Art
Logo by Glenvore Art
Links
MySpace * ReverbNation * Facebook * Twitter * Site
Interview by Robin Stryker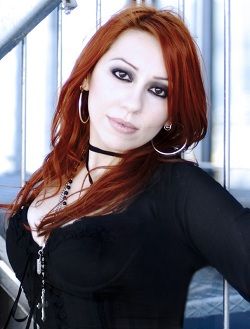 Femme Metal chats with Edera, vocalist and lyricst for Italian metal/rock band Domina Noctis, about their sophomore release "Second Rose". Read on to learn what the moon, Cher, poetry and a love of contradictions have in common.
Hi Edera, please tell us about the newest release from Domina Noctis, "Second Rose".
I would define "Second Rose" a melodic rock album a twist of electronic sound and some metal grooves. For us, this album is a sum of all our influences, from dark/pop/rock music of the 80's and early 90's, to metal; we're definitely inspired by Paradise Lost and Katatonia just to name a few.
The ten-track album includes covers of two iconic songs, "Because the Night" (Patti Smith – 1978) and "Bang Bang" (Cher - 1966). Why record covers, and why these particular songs?
We love to find some covers that fit to our sound. Covers are an incredible source of inspiration and we always learn a lot more about music every time we play a cover. We all in the band are huge listeners of music of any kind! That's why our covers are from different scenes and years.
Which songs have the most personal meaning for you?
"Exile" is definitely the song that moves me everytime I listen to it! It's a song about those times in life when you're feeling fragile, like you need to heal some wounds, so you need to be alone and you feel comfortable like that, but you also need a lot of patience from the people you love, to gather some force inside and the be born again. It's a message of hope.
How has Domina Noctis's music evolved in the three years since releasing your first full-length album, "Nocturnalight"?
When we recorded "Nocturnalight" the songs included in the album were sounding "old" yet for us because the whole recording/mixing process lasted 1 year and of course the style and sound of a band evolves in 1 year. Recordings are a true "gym" for a band and for each member. You learn a lot, and hopefully, you improve. So, during the promotion of "Nocturnalight" we were still playing live some of the songs that have been included in "Second Rose", as we couldn't wait to have a feedback about them. "Second Rose" is a rock album, we focused on the structure of the songs and on the arrangements, with the precious help of our producer Cristiano Santini from Black Fading (our label). We wanted the songs to sound solid yet full of emotion, rock and melodic, dark yet full of light too, because we are like that, we have both sides.
Can we expect a third album? If so, where are you in the process of writing and recording it?
We started to write new stuff during the recordings of "Second Rose", we're now working a lot on the new songs and we love them!
Please introduce the other four members of Domina Noctis.
Asher plays guitar and composes most of the music; Azog plays bass; Ruyen plays synth & piano; Niko plays drums.
Are you or any of your bandmates involved with other bands or side-projects?
Asher plays drums in Forgotten Tomb and in Whiskey Ritual and Azog often plays as a live sessionist for Whiskey Ritual; Niko plays drums in the band Noctiluca. Ruyen is currently working on some compositions and he's planning to record a promo cd very soon for his new side project. And about me, I'm working on an acoustic live set project along with Azog and Ruyen, way too soon to say more anyway.
In addition to being a musician, you are also a photographer and graphic artist. Have you been able to use your talents as a visual artist with Domina Noctis?
Well I guess I have the bad habit of doing too many things! I love to "move" through different art "levels"… I've been creating the artwork of all our CDs, band merchandise and band logo too. I like to express the same concept through music and through visual arts too, and I had the chance to do so during the creation of "Second Rose" CD layout, digitally working on a self-portrait I took some years ago.
References to the moon appear in the band's former name -The Moontower- and current name (Latin for the moon), the title of your first album, song lyrics and your artwork. Does the moon have special significance for you?
We feel very attracted by the moon, a sacred symbol that reminds of feminine, poetry, night… I think we're definitely "moon worshipers"!
The phrase, "I love my contradictions", is intriguing. What does it mean?
I know it may seem just a contradiction itself! Okay, maybe it's just insane, or maybe not, but anyway I believe that sometimes we should learn to love ourselves as we are, in our complexity, trying to understand that we're made of many shades, white, black, and many tones of grey. It's such a revelation when we finally are able to accept these apparent contradictions, only when we're able to say "I have white parts and black parts and grey parts because that's what I am, that's human" and then we start to love those different parts.
If I understand correctly, you write the lyrics for all the songs and Asher writes the music. How does this collaborative songwriting process work? Lyrics first and then music, or vice versa?
Usually, Asher composes some riffs, he tells about his ideas and all together we have a session in the rehearsal room. During this session I try to sing whatever it comes to my mind, and write down a draft of the lyrics. Then, as soon as the melody takes shape, I work more specifically on the concept, to make melody and words fit together. Then we always work together on the song structure and on the arrangements. I have to say that in some of our latest compositions we tried to work in the opposite way: I've been singing a melody, and after the guys worked on the arrangement of the song.
Asher and you have been musical partners since Domina Noctis began a decade ago, yet your musical influences (and perhaps even taste) seem worlds apart. Does this ever create conflict, or does it make life more interesting?
Asher and I have different yet similar taste as music listeners, for instance there is a lot of music that we both love, yet sometimes for different reasons. As composers we are really lucky because we both have a precise idea about how our songs have to sound like, and this idea has been evolving through the past 10 years, but I can say it has been a co-evolution for sure, because we rarely "argue" about songs! We always try to make the song to sound in a way that pleases both of us.
Congratulations on having your poems published in the anthology, "Carmen Nocturna". In what ways are writing lyrics and poetry similar or different?
Thank you! I had the chance to gather some of my poems in this little book "Carmen Nocturna" and I was really happy about that. I really love "minimal" poetry, I usually write really short poems. Writing lyrics and writing poems are two really different things to me. When I write lyrics, I always write words and melodies together. It's very hard to tell what I feel inside, but it's like specific words in my mind need a melody, and the melody needs some specific words, and suddenly they find each other fitting. I love this mysterious process.
Many years ago, you said that Domina Noctis probably would not perform songs in Italian. Now that you've written poems in Italian and been a guest vocalist on In Tormentata Quiete's new album, has your opinion changed?
My collaboration with In Tormentata Quiete has been a beautiful, inspiring and really interesting experience for me: to sing in Italian was a new challenge and the songs were really beautiful. Still, I'm not convinced about writing my own lyrics in Italian, I'm not sure that our language would fit to the sound of Domina Noctis. Anyway, maybe we're going to make some experiments. Who knows?
How did your collaborations with In Tormentata Quiete, Kalevala and Dark Princess come about?
I've got in touch with Antonio Ricco, composer of In Tormentata Quiete, many years ago via email, and we traded our demo CDs. After a long time, we got in touch again and he asked me to sing some songs in their album. I was really happy to have the chance to make this collaboration, I love to try and express myself in different ways, and as I said it was a great experience. Kalevala is a folk metal band from our city, the band members are all friends of ours and I had the chance to play with them as a guest in some acoustic set concerts. I love their sound and folk music in general, and I hope to have the chance to sing again in the future with the band. About Dark Princess, after the reprint of "Nocturnalight" in Russia, we got in touch with the label of this band and they asked us to have a mini tour with them in Russia. It was a great experience for all of us, it was really great.
Italy is home to many exciting new female-fronted bands from every subgenre of metal — Elegy of Madness, Exilia, Winter Haze, Lunacy Box and Raving Season, to name just a few. Has the metal scene changed for the better? Do you think female musicians face different challenges than all-male bands?
Good bands are so many and female fronted are more! Sure, there are many challenges that a female fronted band have to face, like defying the commonplaces, like easy comparisons to famous female fronted bands, and for what concerns Domina Noctis, trying to break the cliché that female vocals + distorted guitar is gothic metal. I can't stand this pointless reasoning, but anyway there's a lot of people who don't care about this stuff, and we're glad to have those people as followers!
We've talked a lot about Domina Noctis and other artistic pursuits. What is your favourite way to just kick back and relax?
When I need some relax, I often watch a movie along with my boyfriend Ruyen, on the couch! I love cooking too, I find it really relaxing (when I'm not in a hurry)!
Thank you taking the time to chat with us today. Any last words for your fans?
We're focused on the composition process right now and we'd like to make some prerecordings as soon as possible to work better on the arrangements of the songs. Anything more than this will be appreciated!
What are Domina Noctis's plans for 2010?
Thank you very much Robin for this nice chatting, I'd like to invite all our followers to join our newsletter on www.dominanoctis.it and to take a look to the following links (please add us to your friends list!). Thank you for the support! Horns up! Stay free!
Links
MySpace * Facebook * Twitter * Site
Interview by Miriam "NocturnalConcerto"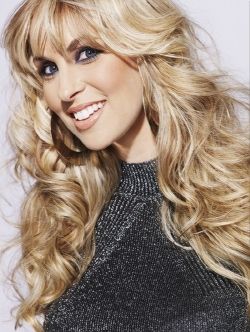 Not only known for her mesmerizing and fairy-like vocals in the mediaval act Blackmore's Night, now Candice Night has decided to go solo for her debut album "Reflections" and in this specific occasion we have decided to lodge her thoughts about this project. Hi Candice, first of all thanks for accept our interview and after how are you? Hope your little Autumn is ok! So, we are here to talk about your first solo album "Reflections", how was its genesis, when have you started to nail down the first lyric?
I guess I first started writing the lyrics for this album the same time I wrote the music. In 1995 I was in the studio writing lyrics for Rainbow and also for our Blackmore's Night songs, which at that point I didn't realize were going to go out for the world to hear. Ritchie and I just thought we were writing those songs as an escape from the rock world and the corporate stranglehold it was going through at the time. So, I was coming out with a lot of ideas and at one point I told Ritchie I needed more music to set the words to. He was so caught up in what he was dong at the time he told me to go write my own. So, I got a used piano that had been in a family for generations that was out of tune, but needed a home and I sat down and all at once "Black Roses" came out. The words and the music all came out at once. "Alone With Fate" came after that and then "In Time". For some reason my writing process seems to be different than when I write with Ritchie for Blackmore's Night. Music and words seem to flow together when I am writing by myself. I write the skeleton of the song, just piano and voice.

"Reflections": does this title for you has a special meaning or there's any specific reason for the title?

After all these years of writing songs many of my own songs wound up collecting dust on a shelf for years unless Ritchie decided to use them on a Blackmore's Night CD like "Now and Then" or "Ivory Tower". So after compiling these songs for so long it felt like the reflections of the moments in which I wrote them, looking back over the years. Perhaps reflections of myself at those times.
I want to be honest, some songs reminded me of Enya, I don't know why but it was the first impression that I've got. What or who inspired for this album?

Honestly I listen to different types of music so I guess I get inspired by other artists unconsciously. "Dangerous Smile" originally was a haunting ballad but then I changed the sound to be more reminiscent of a Kelly Clarkson song when I heard that sound. "Gone Gone Gone" I wrote and then modelled the sound after Joan Osborne's "Spiderweb". "Black Roses", "Alone With Fate", "In Time" and "Now and Then" all just came from that piano. I once saw a figure standing behind me when I was writing a song on the piano at about 2 am. It must have been a ghost because no one was really there but I always seem to get Eastern European sounding songs flowing from me when I write on that piano. They all sound like haunted songs when I place my fingers on the keys.

If you should point out a musical difference between Blackmore's Night and your solo album, what should be?
I wrote the music as well as the words on this CD and did the arrangements. Obviously on the Blackmore's Night songs Ritchie usually does 100% the music and arrangements and I am 100% the words and the woodwinds. But to people who are unfamiliar with either project, I guess some of these songs have a country feel, some have a contemporary feel, some an Eastern Europen flavor, some are ballads. It's a variety while still having the continuity of melody throughout.
Can you speak a little about the lyrics about "Reflections", what's the main theme and what's your favourite of them?

I tend to be a bit of a romantic so love is very important to me. Not even strictly the love I've experienced but the fantasy of it, the loss of it, the hope of it. Of course nature is always a recurring theme as well. My favorite song changes with my mood of the day. Lately I like to listen to "Robin Red Breast", "Hush the Wind" (those 2 are my favorites to drive to on a hot summer day with the windows down) and "Black Roses"- which I always find very haunting. I'll be shooting the video for that one soon.

If you should define your album in 3 words, what would be and why?
Haunted, romantic, escape but I have to admit that I always find that music is the ultimate form of expression and to confine music to 3 words or to 1 genre is so suffocating. As a creative human being. I find that depending on what time of day it is my emotions are different, my favorite color is different, my inspirations are different so music expresses all the different emotions, genres, colors and flavors of my life. I never understand putting music in a nice neat box of a title or genre. It's all about not having limitations or boundaries!
Who will help to perform the music on stage? And have you already an idea of what will be your solo show on tour – I think about location, stage outfit? Will you play some reportoire from Blackmore's Music too?

Actually I don't think I'll be touring on it. I'm just so happy to see it out there in the world, that means so much for me. And with the recording of the next Blackmore's Night CD and the tours we do there isn't much time left.
Your solo album will be published by Minstrel Hall Music on 30 Sept 2011/3 Oct 2011, I should suppose that's your label, why this decision? Will the next Blackmore's Night album will be published on this label?
Basically because we've been so disappointed by so many other labels.The idea with labels now is they sign you up and do no promotion just rely on your fan base to buy the cd. I'd rather do it myself if that's the case and keep it close to home. If it works with my CD then the Blackmore's Night CDs will probably follow the same equation.
How would you describe your solo album to someone who's never heard of you and Blackmore's Night?

I think if you like melodic music and want an escape into a fantasy world that will allow you to get away from the stress and pressures of today's high stress society and cyber world, you will like our music. It's for people who are independent thinkers, not those who follow trends and fashions pushed on them by radio or MTV or what ever is "in" now for 5 minutes. It's for people who know better and follow their hearts and brave their own path through the woods, those who prefer candles and bonfires to ambient lighting. Prefer the sounds of ocean waves or crickets or owls to techno electronica fake drums. Those who read romantic novels about another time and place. If you see yourself within those pages our music may be for you.
We totally aware that you are a lovely multi instrumentist, which ones of those you have used on your solo album and if should pick up a favourite instrument which should be?

I did some work with my recorders but many of my instruments are double reed woodwinds that have a much ore renaissance or medieval sound than the music needed this time around. My favorite instrument is still voice. But the soft sounds of recorders or the gemshorn is a close second.

Your are a superwoman, Candy! How you can able to be a mom and in the mean time an artist? How you organize your time?


Aren't all women superwomen? Multitasking and taking care of everything all at once? I think it's all about prioritizing. Realizing that you are human and you may not get everything done and there is always tomorrow to finish up things. Not guilting yourself if you don't get time to finish or if you get tired. And having people around you that will help if you need it and not being afraid to ask for help too.
Moving to an another topic, let's talk about Blackmore's Night. First of all, what was the sparkle that make you love the Renaissance music and costumes?
Ritchie introduced me to Renaissance music and I thought it sounded like the soundtrack to nature. Walking through the woods listening to that music totally transports you back to another time. I loved the visual imagery of the fantasy of it and tried to emulate it in what I wear. Got my corset at a gothic shop and had a dressmaker make it up in a bunch of different color velvets for me. Got my skirts at a Renaissance faire. So the costumes came together finally after years of collecting things from different places and making them my own.
I admit that I totally love your stage costumes, who's the creator of it? Or you do all by your self?
The ideas are my own, I then find people to create them for me in fabric I send to them and I collect pieces as I go along and put it all together. Putting your look together is such an individual thing, it reflects you and your personality.
How's going the Autumn Sky Summer Tour? Any funny stories to share about this tour?


It's going really well. We have sold out almost every night and each night is a different set list and we have a great time with the audiences and in the castles we play in. Funny things happen each night, but one of my favorite memories is when I brought Autumn out on stage in front of 2,000 people and she waved to the audience, strummed her daddy's guitar, conducted the band and then didn't want to leave the stage! Would not let go of my neck when I tried to bring her back off stage. She's so comfortable under the lights, around music and in front of people. You would think a 1 year old would be scared in that situation! Not our girl.
What are the next Blackmore's Night planes?
We've already recorded 1/2 of the next CD and will be recording a DVD at one of the venues this year for release next year.
Now, we're at the last question dear Candy, it's dedicated to a brand new fan that wants to discover Blackmore's Night, what album do you advice to start from?

My favorites are always the last ones we have done as they are a current representation of where we are now, so I would recommend "Autumn Sky". But they are all strong CDs and like looking at a snap shot in time as to where the band was at each point. They all have their own merits. For holiday music, "Winter Carols" still wins my heart.
Well, Candice, greet as you want our readers/fans and so really thanks for your avalaibility! I hope to speak with you soon for the next Blackmore's Night album!

Thank you!
Links
Latest Multimedia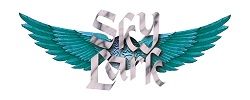 Interview by Miriam NocturnalConcerto
Well, it's time for some Italian bands, don't you think? So I think that we must give to a piece of the Italian metal history called Skylark some well deserved space. History because are rolling down the street from 20 years and like always there's the right time for some changes and hereby we present the débutant Ashley Watson that, along with Brodo, we will discuss about their ninth album "Twilights of Sand" and some juicy curiosities about the Far East.
Ashley : Hi, I'm doing great, thank you!
Brodo : Hi to all Femme Metal's readers! It's great to be here with you.
First of all to whom maybe don't know really well your band can you present it with a little biography?
Brodo : Skylark has a long history, we are very close to 20 years of activity. As most of the times it happens to a band with a long history, our music style has gone through some changes during the years and every album we have released is slightly different; however, I can surely say that you can always recognize Skylark sound: the strong combination of powerful and fast rhythm session, the extreme melodic vocal lines, the massive use of keyboards balanced with symphonic and neoclassical atmospheres and a touch of Hard Rock. Thanks to this uncommon combination we achieved a great success in some really important market of Far East, including emerging countries like China where we had the longest Pan China Tour for a Western Band, being also the really first one that have played in some of the most important province's Capitals like Kunming, Changchun or the really remote but famous Harbin. We also getting a more than decent feedback from South America. We are one of the first band, in the melodic metal scene, that decided to have a female singer performing with a full body melodic voice instead of the more traditional male "front-man". This was a complete different direction compared with the Opera's style (such as Tarja) that was already really famous in that period.
Ashley, since you're the last new member, can you talk about you, your musical training. And connected to this, when was your first contact with the Skylark universe? Despite Skylark, what metal bands do you like or you are new to this genre?
Ashley : I started singing when I was just a toddler but my formal vocal training started when I was 13 years old with a vocal program called Speech Level Singing by Seth Riggs. I've been taking lessons from SLS teachers ever since. Apart from that, I like to attend vocal seminars in my spare time. I love learning little tricks to help make my voice better. Aside from my formal training, my family is very musically oriented. My Dad was a professional session musician in the 80′s in the LA music scene so I had a lot of guidance from him. My first contact with Skylark was the summer of 2011. We were recording at the same studio and they asked me to sing the hook for "The Princess and Belzebu" and after that, everything just fell into place! As for metal bands, I am pretty new to the metal scene. My family is a country music family (hence the country band in a later question). However, Eddy has definitely gotten me interested in some metal bands, such as Iron Maiden. I love finding new music and I'm always up for new genres. Although I may be new to the Metal genre, I've always been a sucker for hard rock like Aerosmith and Bon Jovi and then classic rock like The Beatles. Apart from the hard rock, I listen to a lot of Pop Rock such as Avril Lavigne, The Summer Set, Taylor Swift, The Jonas Brothers and of course American rock bands such as Paramore.
Ashley, for being so young you're quite navigate in the show business but the impressive fact that thanks to Gardener Cole you have already recorded an EP with Arrowheart, an all girl country band, what you can say about that experience?
Ashley : Recording with Arrowheart was definitely a great experience. It was a good way to get my feet deeper into the business, and it was an amazing experience working with Gardner. You can always learn something new when working with someone like him.
Well, let's introduce your ninth album "Twilights of Sand". What can you tell me about its genesis and lyrics? I know that was recorded in Arizona, USA….
Brodo : "Twilights of Sand" is a record that I'm really proud of. In my opinion, it is, simply, an excellent album, without any "B-side" song. Every track could be a potential single. Even if we released a DVD in the 2009 and a special CD in the 2010, our last standard studio album was recorded in the 2006 and published in 2007. That's one of the unconscious reason why we wanted to give to our fans something really special. We felt we had prepared 70 minutes of great music so we decided to record in one of the best studio in the world where metal bands like Megadeth, Soulfly and great voice like Alicia Keys have recorded some of their albums. I cannot tell you many things about the lyrics because apart from the main concept (Divine Gates saga telling the marvelous fight between good and evil, White Warrior against Belzebu and so on…) that is again featured in the song "The Princess and Belzebu" all the lyrics are written and cured by Eddy. And he doesn't speak a lot about it because he thinks that even if every song is born from a personal experience, a personal feeling or a personal dream, everybody has the right and the freedom to exploit his personal view from each songs, creating his own world and feelings.
Scrolling down the site, in the section dedicated to the new album, I have seen that a lot of female/male singers has participated in it. Can you unveil more details about them?
Brodo : Yes, you are right, in total there are nine singers, six female and three male. To tell the truth, nine are the singers present in every version of "Twilights of Sand" but considering all the different versions and their bonus tracks (a full length bonus CD for the European Edition), the number is even higher. Besides Ashley that is the official Skylark's singer, the others are guests. The rich 24 page booklet of the album is full of pictures and some special credits about all of them. As it has often happened in the band's history, the album appears like a rock opera with singers joining us from different States all around the world, covering three different continents: Europe, Asia and America!
"Sands of Time" was written by you, Ashley, what's its subject?
Ashley : In my mind, the song is about a love interest and how he never really gave me a fair chance. That's why the main question really pops up; "If I fell in love with the morning sun would you cry" meaning; would you really even care if I fell in love with someone else. However, the song is really up for interpretation so it could be about something totally different to someone else.
I would like do a little step back, because reading your wide discography, the albums that really pop up are the ones denominated "Divine Gates Part". In a few of lines what you can describe what's the Divine Gates?
Brodo : The saga started with "Dragon's Secrets" (even if that one is the central chapter of the Saga). Like I said before this story is about an eternal fight between Good and Evil, the Dark and the Light. Many characters appear in the lyrics: some are related to historical tradition like Belzebu (someone might see a religious view but our intent is only historical) some others are simply our brand new creations. They have been interpreted by skilled and important singers from the Italian and International scene. "Dragon's Secrets", "Gate of Hell", "Gate of Heaven", "The Last Gate" are all focused on this fighting. But there are single songs connected to this theme also in "Wings" and in "Twilights of Sand" for example. For those who don't know the story already, I have one suggestion: listen to the CDs and follow all the lyrics. For me, a song like "Light", that is long almost 24 minutes, is one of the most important chapter in Skylark's history.
So, we can say that with "Twilights of Sand" the Divine Gates saga is closed, right?
Brodo : Never say never. There might be some more stories and secrets to tell about the Divine Gates saga! Like I told you before, you can now listen to the song "The Princess and Belzebu". After the coming and the adventures of the Princess of The Snow it might be the time for a new Princess… The Princess of the Desert.
The thing that hit me so much, being an Italian band, that you have a lot of success in the East Countries like China and Japan. Why such explosion? I know that sounds stupid this question but I still don't understand what worked so well. If we want do a comparison that's the same that happened to Lacuna Coil in the USA.
Brodo : I'm sure that our melodies and Skylark's sound itself are the secret of this success. In every Skylark's song, from every album, it is easy to recognize our sound. As I said at the beginning of the interview, our sound is a strong combination of melodic lines together with wide image keyboard and a fast, strong rhythm session. I like your example, but this aspect of Skylark and Lacuna Coil's career is different in some parts. After they had signed for Century Media, the record company introduced them to the American market, and, mainly, thanks to the work of Century Media they finally got a good success there. Skylark, in the really beginning of its history, didn't have any record company in Asia. We didn't have the support of the traditional music business and its standard channels like magazines or radios; our success was born and grown up straight from fans that imported our album from Europe and promoted our music through different ways like DJ event, listening party and the innovative, at that moment, web. In the really beginning of the 2002 the name of Skylark was already present massively in almost every Rock music's forum even if just one album, ignored by the press, had made the Japanese domestic market only for a limited edition ("Dragon's Secrets"). Only in 2003, after almost 8 years and after being number one in the major import album charts (happened for several album), we signed a contract with a Japanese record company and, finally, got access to the traditional music business' channels. And from that moment we have been increased our fan base even more, reaching really important results.
I've seen some funny photos on your Facebook Page about the Japan tour 2011/2012 and you, Ashley, sounds that you have enjoyed it a lot! How the Japanese fans welcomed you and what's the funny fact/thing that happened to you during this tour that you want to share with us?
Ashley : The Japanese fans are amazing and very welcoming. I can't wait to do our next tour in Japan. When you are on tour and spend so much time with your bandmates, there is a tendency to play a lot of practical jokes. I was shopping in Japan and bought this really cute hat. I came back from the store and Eddy really didn't like the hat at all. Since he made it clear how much he hated it, I wore it for the rest of the tour just to spite him. It opened up a whole bunch of doors for funny situations. The band members ended up tag teaming me in the hallway of the hotel and stole the hat from me, holding it captive for the last few days of the tour.
Brodo : Japan and Japanese fans are amazing! The Metal music scene in city like Tokyo or Osaka is an everyday life experience, especially in the evening and night until 5 am of the following day. For those who have never been there is difficult to imagine how exactly it is. In the last years I've improved my Japanese language enough to be able to talk with many people there and, in the free time, lead the band to some typical and secluded places otherwise quite hard to be reached and, even if you found them, it would be impossible to handle any conversation without an interpreter. I can consider Japan my second home!
Also sorry if I insist, but I'm really fascinated with all that concerns the East. Any curious facts that you want to share, Brodo? I mean how's the average Japanese fan?
Brodo : The greatest thing of Japan is that everyone can be a metal fans, from students to bank managers. Also, it's really not a problem if, for instance, a Buddhist Priest likes Metal. There are many examples of this in Japan and I know a Priest that is used to cleaning up around the Temple wearing Death Metal T-shirts.
On the contrary what didn't work in Italy? There are a lot of really excellent bands but no one have had the real blast, I mean except for the specialized media, no one promote metal…
Brodo : Italy is a great country for science and arts, most of the biggest artist in the history are Italian or lived in Italy for a long period. Two of the very top artists in the music, John Bon Jovi and Madonna, are clearly from Italian families. Rock music in Italy is not well promoted nor in the center of the global scene. For sure, always regarding Rock and Metal music, there is a big difference between Italy and countries like Sweden or Finland where every good bands have had the support of their country. In the North of Italy there are much more possibilities compared with the South: more music schools, more instruments shops, more concert venues and so on. Before, you mentioned two bands: Lacuna Coil and Skylark, both from Milan. I think it gives a good view of the Italian situation.
Instead talking about tours et similia, what are your next plains?
Brodo : After the Japanese market, where the album has been published in January, "Twilights of Sand" is undergoing a releasing process in the other territories and will be sold in different versions. Soon we will reach 20 years of activity and, of course, we are planning something special for this anniversary. From 1994 Skylark we already released 9 albums and we cannot miss the chance to make 10 albums in 20 years! Our fans we'll get a special present from the band… really soon!
Well, we're at the end. Please greet our readers as you want!! Thanks for everything, Brodo and Ashley!
Brodo : Thank you so much, it has been a pleasure to share this time with you and with all Femme Metal readers.
Ashley : Thank you for this interview and all your support. I love meeting new fans so I hope to see all of you on the road or on one of our fan pages. Thanks again!
Links
6 color styles available:

Style switcher only on this demo version. Theme styles can be changed from Options page.