Browsing articles tagged with " norway"
Label: Adversum
Review by Luisa Mercier
Alexander Nordgaren, already member of the Norwegian black-avant-garde metal band Fleurety, is the mind behind the project I Left the Planet. He has been joined by other Fleurety collaborator : Ayna Beate Johansen on vocals, Per Amund Solberg on bass and Mari Solberg on saxophone. The present release is a 3-track EP which might be compared to the main project Fleurety because the members are always the same, but has its own features of course. There are no black metal hints, nor the electronic which can be found in Fleurety. The avantgarde of I Left the Planet is more leaning on the jazzy/prog side. You can hear it starting from the opener "Diamond. Hazard", a short track with chubby riffs and a long instrumental break enriched by the saxophone played by Mari. It is a nice mix of metal and jazz made even more effective by the weird, but versatile vocals of Ayna. Continue reading »
Label: Karisma Records
Review by Luisa Mercier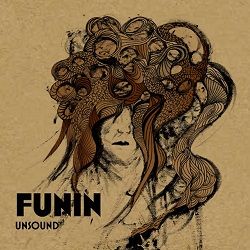 Norway-based Funin released their debut in their homecountry in 2010 and one year after in the rest of the world. The band line up is composed of seven members and this debut album is really interesting. It is not an easy listening album, it cannot labelled in any way. We can say that the instrumentation is varied and ranges from rock guitars to electronica, from flute to strings and matches female and male vocals.
I have read lot of comparisons related to Funin and I can say that their main influences are to be found among artists like Bjork, Radiohead, Sigur Ros.  The above mentioned musicians are quite different among themselves, so you can understand that the album explores different landscapes: pop, symphonic prog, jazz, acid-folk and electronica keep on mixing into the songs. Continue reading »
Label: Secret Quarters
Review by Davide Torresan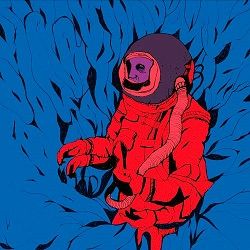 I have to say that it was a surprise to rediscover the duo Tom Simonsen and Cecilie Langlie in another musical project. Havnatt, Omit, Skumring…I have lost count! The most interesting thing is that each one offers a different sound thanks also to the contribution, in the case of Vagrant God, of another musician. In fact Kjetil Ottersen plays the guitar and the keyboard which definitely abound in this debut album. His name should not pass by unnoticed to the lovers of doom metal since he was  the guitarist of the metal band Funeral. And the name of our Norwegian band comes from the 5th track of their album "From These Wounds": Vagrant God.
Listening to Havnatt I wondered how Cecilie's voice could be in a metal band. Continue reading »
Label: Secret Quarters
Review by Davide Torresan
Only one year has passed since the release of the EP "Havdøgn" of the Norwegian Havnatt. "Etterlatte" is the debut album of the Scandinavian duo and it's again based on a poem of the Norwegian poet, novelist and playwright Tormod Skagestad. The guitarist Tom Simonsen and the talentuous singer Cecilie Langlie decided not to change radically the sound of "Havdøgn", but they added a couple of new elements of which were not in the EP. In fact, there, the sounds were way too poor. Although the celestial voice of Cecilie stood out on the numerous guitar arpeggios, you could hear a feeling of emptiness, and the risk to yawn was really high. To this 2 elements it has been added a cello and the mellow sound of a violin to fill the void of that lack. Continue reading »
Label : Nuclear Blast Records
Review by Tony Cannella
The Norwegian Symphonic metal band Sirenia returns with their 6th album, "Perils of the Deep Blue" and what you get here is 11-songs and over an hour's worth of music that doesn't stray too far from what Sirenia does best, and that is definitely not a bad thing. Sirenia's growing fan base has come to expect a certain style and sound and happily that is exactly what Sirenia gives us. That is not to say that Sirenia doesn't do some tweaking along the way. And therein lies their strength as a band that they still manage to make each album a unique experience and that continues on "Perils of the Deep Blue".
"Perils of the Deep Blue" begins with an atmospheric intro called "Ducere Me In Lucem" which gives way to the bombastic "Seven Widows Weep". Continue reading »
6 color styles available:

Style switcher only on this demo version. Theme styles can be changed from Options page.