Browsing articles tagged with " norway"
Label: Despotz Records
Review by Alessandra Cognetta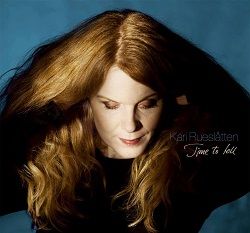 Kari Rueslåtten is back with a new album, "Time to Tell", after a long break from music that started back in 2005. It's an all-acoustic album and, as Kari herself stated, it goes "back to the core of songwriting". The announcement was preceded by the release of a cover song, "Why So Lonely", whom many of you will remember as one of the early masterpieces by the doom metal band The 3rd and the Mortal. Kari worked with Nightwish mastermind Tuomas Holopainen on the acoustic rearrangement and the result is a song that manages to sound fresh and original while still retaining the nostalgic feeling of the "old days".
The album starts off with the title track, a perfect set up for the rest of the "story" we're going to hear. Continue reading »
Interview by Disgraced
Thanks to my dear friend Miriam (yeah, that's me!) I finally have the chance to submit an interview to one of my all-time favourite bands… sort of dream interview, then

It's been a long, long time ago when I started listening to Tristania and just like I went through tons of changes in my life, the Norwegians themselves underwent a plethora of earthquakes, sometimes softer sometimes harder – and I think there's no need to say in 2013 that the Norwegians are now 1/7 Italians… And it's right with their Mediterranean siren Mariangela Demurtas that I have the pleasure to talk with, even though via mail; it'll feel weird not to do the interview in our language but webzine-wise it's better to do it directly in English, so let's have this blast of questions!
First of all, thank you Mariangela for taking the time to answer these questions. Hope I won't sound too fanboy-ish but since I'm a great supporter of you it's really an honour to have this opportunity. And, second but not less important, big congratulations on the release of the latest album! We'll immemdiately in-depth-dissect it. Continue reading »
Label: Liljegren Records
Review by Tony Cannella
Per Fredrik "PelleK" Asly is a Norwegian rock/metal vocalist. He is a member of several bands including the British symphonic rock band Damnation Angels and the progressive rock collaboration project The Anabasis. With "Bag of Tricks" PelleK has released his debut solo effort. It may have his name on the sleeve, but it is collaboration between PelleK and some talented musicians in the metal world, in that way it is similar in concept to projects like Avantasia or Ayreon. Musically, PelleK displays an up-tempo symphonic metal sound similar to the likes of Avantasia or Stratovarius.
There are only two females that is featured on "Bag of Tricks" one is Amanda Somerville who seems to be the one everyone wants on these 'all star' album and judging by her performance on "Send My Message Home" – a song where she duets with PelleK – it is easy to see why. Continue reading »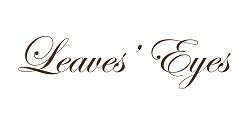 Interview by Ary R
After the great success gained with her new solo album, "Libertine", the amazing Liv Kristine comes back with her band Leaves'Eyes and she introduces to the metal audience this new record, "Symphonies of the Night". On the occasion of the release of this Norwegian/German band, we've got the chance to exchange again a few word with the blonde singer and we talked about this new brand music effort.
Hi Liv and welcome back on Femme Metal Webzine. How are you doing, first of all?
Thank you, all is well, we are on our way to Russia, actually sitting on the plane right now. I am happy that Christmas is knocking on our doors..that means a few days off with my family. We will spend a week in snowy Austria at a cottage with a few friends – skiing, cooking, sauna, relax – perfect!
After the great success gained with "Meredead", Leaves'Eyes comes back with a new record, "Symphonies of the Night". It deals with the history of 13 heroines of the past. Would you mind telling us something more about the concept? Continue reading »
Label: Adversum
Review by Luisa Mercier
Alexander Nordgaren, already member of the Norwegian black-avant-garde metal band Fleurety, is the mind behind the project I Left the Planet. He has been joined by other Fleurety collaborator : Ayna Beate Johansen on vocals, Per Amund Solberg on bass and Mari Solberg on saxophone. The present release is a 3-track EP which might be compared to the main project Fleurety because the members are always the same, but has its own features of course. There are no black metal hints, nor the electronic which can be found in Fleurety. The avantgarde of I Left the Planet is more leaning on the jazzy/prog side. You can hear it starting from the opener "Diamond. Hazard", a short track with chubby riffs and a long instrumental break enriched by the saxophone played by Mari. It is a nice mix of metal and jazz made even more effective by the weird, but versatile vocals of Ayna. Continue reading »
6 color styles available:

Style switcher only on this demo version. Theme styles can be changed from Options page.