Browsing articles tagged with " oktyabrsky"
Label : Darknagar Records
Review by Vard Aman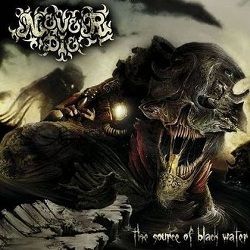 NeverDie formed in 2005 in Oktyabrsky, Republic of Bashkortostan in Russia. You'd better look that up on Wikipedia – Oktyabrsky that is, you should already know where Russia is by now: it's the place that Sarah Palin can see from her house. Or perhaps I should rather say "allegedly see" – we are talking about Sarah Palin here. It is possible that she has simply named her vegetable garden "Russia" – and that might be another reason she's so determined to shoot all the wolves in the area: perhaps "they might not have lost the vegetarian instincts that they picked up on Noah's Ark yet". Anyway, I digress; on with the review. "The Source of Black Water" is NeverDie's second full length album (the first being "Forgotten World" in 2008). There are things that I like about this album, things that I don't and things that I think are OK. I've actually made one of those brainstorming mind map things that I used to make in high school, complete with a drawing of mind mapping superhero, Captain Brainstorm: with a flowing cape; a tight-fitting top with the letters "BS" written on it; and an enormous har… *ahem*… REVIEW!!! Let's start off with the "OK" category: after an impressive intro and an equally impressive opening of the first song, we get our first taste of the vocalist, Regina. Regina uses two different vocal styles: an operatic style (more on that later) and growls. She is a good growler, but not great; she certainly does not have the growling capacity of singers like Angela Gossow, Elvira Alchemida or Masha Scream. When you hear Angela for the first time, you take another look at the CD booklet: maybe it was a misprint, maybe it was meant to be "Angelo". When you hear Elvira for the first time you start backing away from the speakers expecting a demon to emerge from their depths to rip your heart out with steel-like claws. When you hear Masha for the first time you suddenly realize that the shield you brought to this particular battle isn't going to be nearly strong enough. But when you hear Regina for the first time, all you think is "Ahh, she's growling. Cool!". She is no Cadaveria either.
OK, she's a young Cadaveria – I do get the impression that growling is a fairly recently acquired talent for Regina and that she will get much better at it. Still, her growling is decent; and is most certainly the more listenable of her two vocal styles on this album. The production is quite good, although the distorted guitars are a little muddy in places. They sound as if they've been downtuned quite a lot which is not an uncommon practice by bands playing this kind of music. Now for "what I don't like": What kills NeverDie for me (pun intended) are Regina's operatic vocals on this album. She is certainly not a bad operatic singer technically and she hits all the notes perfectly, but it is the way that she uses her voice that is the problem. There is no feeling or emotion in her voice at all, she just sings. The vocal melodies are all over the place, in some places it even sounds as if she is just singing random notes over a particular part of the song. The result is that her operatic vocals do not compliment the music at all, but instead clashes and fights with it. There seems to be such a conscious effort, even desperation to write vocal melodies that are different to the rest of the music (or maybe just to show off) that considerations as to what would best suit the music are an afterthought at best. "Because I can" beats "because I should"; and the result is that both the music and the vocals suffer. NeverDie suffers. Occasionally she does come good: for example in certain parts between 2:00 and 2:30 in "Red Marble", then it sounds great; but it doesn't last, Regina soon returns to her wailing battle with the music again. Sorry, but no! And finally "what I do like": Instrumentally, the band is great. They conjure up some powerful riffs, driving rhythms and intricate melodies; and when they slow it down they sound adequately doomy. The songwriting is good and well thought out, although it does lack a bit of variation from song to song despite the tempo changes. NeverDie has their sound, and although it is molded around a tried-and-tested formula, it is still something that they can honestly enough call their own. In conclusion: I've seen NeverDie described as "Gothic Doom Metal", and "Extreme Gothic Metal", but on "The Source of Black Water" they are neither. I would describe them as Melodic Death elements of Thrash and Doom Metal. I fail to find any Gothic influences anywhere. I cannot really pick any highlights off the album, I'd have to choose the songs where the operatic vocals annoy me the least or the instrumentation is good enough to make up for it: if pressed, I'd choose "Water Shine" as my favourite. After listening to "The Source of Black Water" I was interested to hear some material off their previous album "Forgotten World", and discovered 4 tracks off that album available for download from their official website.
There are no growls on these 4 tracks, the sound is clearer (although the drum sound is not as good) and they are more Doom orientated. The vocals are better; some of the problems are still present (or "starting to develop" I should rather say) but much less so, and I found all 4 of these songs better than anything from "The Source of Black Water". I do not know what the rest of "Forgotten World" sounds like, but based on the strength of the 4 songs available from their website, NeverDie seem to have taken a step backwards. If Regina can rein herself in and cut out her needless vocal antics and if she can vary her vocal styles so that they better suit the music she is singing over, and if she can learn to sing with a bit of feeling and emotion, NeverDie would be much better (and "The Source of Black Water" would have been a much better album). Her growls are fine; they just need a little more time to develop into something that could be described as awesome… like a hungry leopard that does not approve of the fence between itself and that delicious McDonalds burger you keep bouncing on the ground in front of it. So that's that; the thingymajigs on my mind map are now all crossed out; and all that remains is the drawing of mind mapping superhero, Captain Brainstorm: with his flowing cape; his tight-fitting top; and his enormous hard hat.
Rating – 65/100
Tracklist
Intro
Ejected from the Depths
Wonderful Night Ahead…
Inner Sense
Red Marble
Sunstroke
At the bottom
Water Shine
Little Songbird
Alone in the Dark
Line Up
Regina Muhamadeeva – Vocals
Damir Muhamadeev – Guitars

Elvira Khairullina – Keyboards

Ramil Haibullin – Bass
Alexandr Kuzmin – Drums
Links
MySpace * ReverbNation * Facebook * Site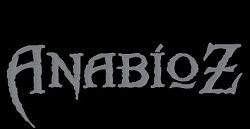 Interview by Marc "Peston" Sels
Anabioz is a Russian band from Oktyabrsky in the republic of Bashkortostan. (for those who don't know where Bashkortostan is, look it up, you lazy bastards!!). They play, according to the Encyclopaedia Metallum folk/doom/death metal. For me they just play good metal, you can listen to it on their latest album "…The Light" (2010) The following interview is with singer/violinplayer Olga.
Can you introduce the bandmembers to us (musical influences, professional occupations…)?
The band's line-up is: Olga – vocal, violin; Anton – guitar, vocal; Damir – guitar; Dmitry – bass; Alexander – drums. We're all into different kinds of music. For example, I like folk and viking metal, Damir is into progressive and progressive/death metal, Dmitry is into doom-metal and sympho-metal and Alexander and Anton are listening to everything from math-metal and grindcore to jazz. All members of our band have a work, excluding me – I'm sitting at home with my baby. Damir and Dmitry are electrical engineers, Alexander and Anton are working at musical stores.
How's the Russian metalscene? Any interesting new bands?
In terms of development of metal-scene, Russia is still behind Europe. There are certain moves ahead, though. Several interesting new bands I was listening to in the last time – Der Galgen, Fangorn, Grai (all are playing folk-metal), Armaga (dark-metal), Eclipse Hunter (prog-power metal).
Is there a special meaning in the band's name?
We got this name as a some kind of heritage. Earlier Anabioz consisted of totally different people playing different music. The band was reborn in 2003, the musicians of former line-up were gone and the new line-up was completed in 2006. We wanted to change the name a few years ago, but at that moment our band was confirmed on several festivals, and we decided to stay with this name.
Is there, for you personally, a big difference between touring and recording? And what do you prefer?
These are two sides of life of every musical formation, and they are equally important and interesting! I can't choose just one of them.
Do the recent terrorist attacks on the Moscow metro have any influence on the life as a musician in Russia?
We live far away from Moscow and we know about these terrible events from news on TV. You can't absolutely defend yourself from terrorism, you know. People have to use metro every day, they just can't not use it. As far as I know, life keeps flowing its usual way – and for russian musicians too.
Do you read your album reviews in mags and webzines? If you do, do they have any impact on you or the other bandmembers?
Yes, I try to read all reviews and opinions I can get. Of course, we listen to people's responses about our music, but we keep moving on our own way. For example, nothing and no one can force us to change our style drastically.
Haven't you ever thought – Why didn't I become a waitress?
Funny question! No, I've never thought about it! I got a job as a waitress when I was 18, though, but I've worked there just one day. It isn't my cup of tea, you see!
How would you present Anabioz to someone who haven't heard of the band?
I'd say, we play heavy but melodic music with violin and the stirring folk motives! But I doubt I can name some really similar bands, maybe just the distant similarities… Amorphis, Eluveitie…
Any favourite violin players/componists ? I myself like Paganini. Did you have a classical schooling?
Paganini is a greatest violin player! Also I really admire D.Oistrakh, L.Kogan. My favourive composers are Vivaldi, Mozart and Bach. Also, what I like very much is the violin in celtic music. I have finished musical school in violin class.
How's the new CD selling?
New album is selling just for a few days at this moment, and we even didn't touch it with our own hands! So I can't tell you anything about the sales numbers.
After the release of a CD, most bands start a promo-tour. Can we expect you on the European stages this summer?
I have a doubt about this summer. We're going to send our new album to the foreign labels. Maybe in the next year we'll have an opportunity to play at some European festival! Now we're making the gigs here and there in Russia, maybe in some time we'll make a little tour in Ukraine.
You (the band) describe your music as folk metal / doom / death. Isn't that a bit confusing for the fans?
It's the most accurate description of music we are playing. We have already thought about some way to shorten it, but decided to not change it.
Which book, CD, comic, movie would you take with you when they dropped you on a deserted island ? And can you give us a short explanation why?
Book – "The Lord of the Rings", it's a fantasy classic, I'll never get bored with it! CD – Amorphis, I think. These guys always make the interesting and qualitative music, with a lot to learn for us! If I could take several CDs, not just one, I would take Blind Guardian, Turisas, My Dying Bride and Epica and be pretty happy! There are many movies that I like… I think I would take "One Flew Over the Cuckoo's Nest" and watch it from time to time. It's a timeless classic, just like "Knocking on Heaven's Door".
Any "famous last words"?
I wish all the best for your magazine, and real spring mood and more of good music for your readers! I hope you'll like our new album! So far so good.I hope the band has got a great future, they deserve it, and I hope to hear from them very soon with more new, fantastic material.
Links
MySpace * ReverbNation * Facebook * Site
Label : Irond LTD/Black Tower Productions
Review By Tony Cannella
The Russian Folk Metal band Anabioz has been in existence since 2003. They released their full-length debut "Through Darkness" in 2008 and have now returned with their newest album "…to Light". Anabioz features the duel male/female vocals of Anton and Olga (she contributes violin as well). The violin dominated instrumental title track gets things going and segues into "Good Ale, Strong Ale". "There the River Sings" is a mid-tempo number with some softer moments. The vocals are split pretty evenly throughout the 11-song, 62-minute disc. At almost 9-minutes long, "Fires of War" is a big sweeping epic and one of the highlights for me. Other highlights include: "Brotherhearts", "Hunt For Hunter", "Demon's Circle" and "Feeling The Rain". Male vocalist Daimon offers a Death Metal style, while Olga counters with her high pitch, almost operatic delivery to present us with completely contrasting styles. The music is brutally heavy at times and at others beautiful with the violin also being used as a main instrument. The genre of Folk Metal has really continued to grow and flourish, thanks to bands like Anabioz who continue to raise the level of Folk Metal on "…to Light".
Rating – 87/100
Tracklist
…to Light

Good Ale, Strong Ale

There the River Sings

Fires of War

Brotherhearts

Hunt for Hunter

Voice of the North

За Стеной Снегов

Demon's Circle

Родная Сторона

Feeling the Rain
Line Up
Olga – Vocals & Violin

Dmitry – Bass

Anton Zhukov – Guitar

Damir – Guitar

Alexandr – Drums
Links
6 color styles available:

Style switcher only on this demo version. Theme styles can be changed from Options page.