Browsing articles tagged with " opeth"

Interview by Roberta Ilaria Rossi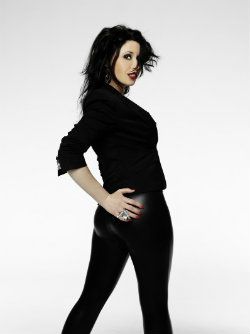 We've got to know them thanks to their debut album "Divanity". Now the Swedish band The Murder of My Sweet comes back with a new record, "Bye Bye Lullaby", released via AFM Records. To introduce better this new effort, the lead singer Angelica spoke with us and she explained with details something concerning this new record and her own work inside the band.
Hi Angelica and welcome to Femme Metal. Let's begin this chat talking about the band you sing in: it's the gothic metal band from Sweden called The Murder of My Sweet, which has been founded in 2007. Would you like to tell us something about your biography?
Hi guys! Yes, it's true that we started out in 2007. I got a phone call from drummer Daniel Flores that September and he asked me to come by his studio and listen to a couple of songs. I instantly fell in love with the project, and about two years later we released our first single shortly followed by our debut album "Divanity". We spent 2010 and 2011 playing festivals and venues and combined that with writing and composing for our second album "Bye, Bye Lullaby", which we recently released!
The band's name refers to a noir movie of the '40s called "Murder, my sweet" by Edward Dmytryk. How did happen the choice for the band's name? Are you a fan of noir movies?
Yes…. When Daniel and I started to work together and got to know each other better we soon realized we had a common interest in movies and movie scores. One of our passions is the art form 'film noir', so we wanted to include that element in our music and our appearances.
You're currently promoting your second record, "Bye Bye Lullaby", that has been released two weeks ago. What could you share with us about this latest album, starting f.e. from the original title of the album?
Well, it was hard at first… I had to struggle to get back into writing mode and to feel inspired 'cause we'd been really busy in the intervening years. The time before and after the release of our debut album was so intense and we wrote so many songs, both for our own band and for other bands and projects, that I felt I had nothing more to write about. It's really silly but I guess I was slightly burnt out? "Bye Bye Lullaby" sort of represents my way back; finding inspiration and joy again! We came up with an album that is a bit more contemporary but darker and in my opinion, heavier at the same time.
This is your second record. Your debut album, "Divanity", came out in 2010 and it has got a good success. If you were to describe this album with your own words, which adjectives would you like to use?
Aware, heavy, contemporary and dark, with an artistic twist in the last three songs.
Your sound style is described as "cinematic rock". Could you provide some more information?
I think the "Cinematic" rock description evolved from the fact that when we compose the symphonic parts of the songs, we do it in the same way that they do it in movies so that every song on a given album could also be part of a movie. The fans have picked this up too and there are a lot of fan made videos on youtube, where our songs are featured with video games and TV series…
Your label allowed us to take a listen to the album. From the premises offered by the card presentation, it seemed that this album had many innovations, which, unfortunately, I have not seen since the first listening. Actually, the sound seems a normal gothic metal sound combined with a touch of symphonic metal, instead of being "cinematic rock". What did cause the choice of adding electronic effects into your sound?
If you have been to the movies lately and seen, for instance "Tron; Legacy" or "Inception", there are a lot of electronic sounds and effects going on. We got hugely inspired by that. Going to the movies is a big part of our research for writing new songs, so I would say we still do Cinematic rock. The art form is evolving though and so are we…
As I've seen in some other bands, you've put some little orchestral arrangements in your sound. Will we ever see a third chapter of your discography that will star a real orchestra, like many bands like Epica or Nightwish did in their career?
It would be a dream come true to record and perform with a real orchestra, but sadly that sounds really expensive. Considering the situation in the music industry today, I don't see that for us. But you never know!
There are some great guests in this record: in fact we could notice the presence of Jesper Strömblad (In Flames), Peter Wichers (Soilwork) and Fredrik Åkesson (Opeth). This last guest really made me curious. How did you feel like working with these people and, especially, with Fredrik?
It can be a really mind blowing journey, or a completely flat feeling, inviting other musicians into your creative sphere but this time it definitely was the former. These guys are 3 very talented and experienced musicians, all, top of the line. You might say I was a bit star struck!
Will we ever see a bizarre duet between Opeth and The Murder of My Sweet?
Wouldn't that be sweet? Again, you never know…
Originally, there were 30 tracks composed for this new album, but they were reduced to 13. Was it hard to choose the 13 tracks that would have create your second album?
It is always hard to kill your own 'darlings, but it has to be done. Eventually, when you listen to all the songs together you soon, naturally hear which match together and which don't.
What happened to the remaining tracks? Do you think that you will use some of them in one of your future work, perhaps as bonus tracks?
Well, we have a great plan for our next album that will take off from right where we ended "Bye, Bye Lullaby", so keep your eyes posted. We intentionally composed the last three songs, "Waiting for the 27th", "Black September" and "Phantom Pain", as a mini saga that will bloom into full grace on the next record…
We can find a bit of everything in this record. There's a ballad ("Meant to Last Forever"), groove songs like "I Dare You" and so much more. What could you tell us about the song-writing and about the music process? How did you create these songs?
Either Daniel comes up with a groove or an idea for a chorus (and we start working from that perspective), or I come up with a story or an interesting sentence and we get off from that. And of course, as I've already said, we spend a lot of time doing research by going to the movies, etc…
To better promote this album, you have also shoot ​​the video for the single "Unbreakable", which will be out soon. Can you please reveal us something about it?
We actually shot the video in an abandoned rail tunnel and that put a really magical atmosphere on the set. It was freezing cold in there and we shot for about two days, which gave me a really bad cold afterwards, but I would do it again and again because it was so much fun. You can watch it here.

How are you living this great music experience? Do you have any expectation for the future?
I have great hopes and dreams for the future although the music industry is going through some rough times. I will try and stay floating and hope that our fans will continue supporting and sharing our web sites to everyone they know. The power of the fans is not to be underestimated!
Do you have several different projects on the go? You mentioned a lot of writing…
No, at the moment we all focus on The Murder of My Sweet and our latest release; and then, it's time to start composing the next album, so we're all concentrating on this!
This was my last question. Thanks for your time, Angelica. Feel free to share something with our readers and your fans!
Thank you for following us and reading this interview. You know we love you all and cherish the support and feedback you give us. Help us get our music out there and visit us at www.themurderofmysweet.com…. The sweetest rock and kisses!!
Links
MySpace * ReverbNation * Facebook * Twitter * Site
Latest Multimedia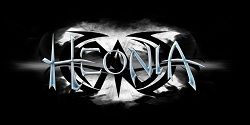 Interview by Lindz Riot
Progressive metal has finally started to emerge to the forefront for metal the past few years and finally from Lille, France we have Heonia! Breaking away from traditional metal and band styles, Marieke and Thomas wanted to create something new for metal without borders. Their debut release "Winsome Scar" is piece of mind for the metal head who is searching for something new and abstract while it sticks to strong metal roots. We are here with their powerful singer Marieke to hear Heonia's story.

I've listened to your newest release "Winsome Scar" and it's great stuff! It's very different from most metal but in a good way. How did Heonia come to be?

Thomas and I were in a band playing only covers before. When the band ended, we decided to create a new band playing its own songs and then, Heonia was born. The other members arrived from February to July 2006. And Cléo, our former bass guitar player, was the last one. In June 2009, Cléo quit the band and Christophe became the bass player of Heonia.

So how did you and Thomas come to agree on your sound and style? What is it like when you two write together? I think the style and sound of Heonia came quite naturally. This was the music we wanted to play. I'm not saying it has always been easy, each of us had to make concessions as, for example, Thomas is far more influenced by progressive metal than me but most of the time, our inspirations are the same. We don't really write together. We don't really write together. In general, one member of the band (more often Thomas) comes with an idea for a song and everyone works on it until we arrive to an almost definitive version. Then I start to write the lyrics that the music inspires me. For example, when I listened to the musical parts of "The Chase", I had immediately the feeling of someone running to save his life. From this came the idea of the lyrics of "The Chase". At the same time, I try to put the words on the music with the help of Damien and Thomas.

What was the whole experience of recording "Winsome Scar" like? Could you give us some background on the process and experience in the studio for Heonia?
The recording of "Winsome Scar" is one of my best memories with Heonia. And I think it's the same for all of us. Is there something better for an amateur musician to live like a professional during two weeks? During this period, I had only to think about how I will pass emotions through the lyrics of Heonia's songs. It was a really exciting period although it was quite hard because we had only two weeks to record the entire album.
So we recorded "Winsome Scar" in July 2009 at the studio Hangar à Son in the North of France. Then, during more than two months, we worked with Bertrand Charlet, the sound engineer, on the sound of the album and the mixing. In February, we went to l'Autre Studio near Paris to master the songs. Finally, we worked on the artwork with a professional from Evilcampbell.com. It has been a long process but each part was very exciting and interesting!
And what has your response been like so far to releasing the album? What have friends, family, and fans said?

We have had only good responses to "Winsome Scar" from friends, family and fans so far. We know that our songs are not perfect, it's a first album but people seem to appreciate our music and that's what is important. A surprising thing for us is that there is not only one song people prefer to the others. Some prefer "Broken Toys", for others it's "The Chase" or even "Mirror of Life".
So being from Lille, France, what is it like to live there? What is the music scene like?
The music scene and even more so the Metal scene is really active in the North of France even if the number of places where we can play is quite low.There are a lot of Female fronted Metal bands in Lille and we appreciate that the atmosphere between the bands is really good. I think we have played with almost all the Female fronted Metal bands of Lille and it has always been a great experience. We have a lot of fun together.
That's so awesome to hear! So from the time you began performing in 2007 how would you say Heonia's live performance has changed from then to now?

I think everybody is feeling better and better on stage. Sharing our music with people who came to see us is becoming easier as our number of shows grows. We feel free on stage so we can deliver a lot more energy and people seem to receive it well!
I noticed you have listed Heonia similar to Opeth and Epica on some websites. Have these band's styles really influenced Heonia?
The bands we have listed influence more or less Heonia. The members of the band have a wide range of influences and we can find them in a sense in Heonia. I think, musically, the biggest influence is Progressive Metal, so yeah, bands like Opeth… Concerning Epica, actually we are inspired by this kind of epic songs even if it's really tiny in our music. For my way of singing, I'm more influenced by bands like Lacuna Coil…
So for you Marieke, when did you become a singer and what is your musical background?

I started playing music at the age of 12 or 13 with clarinet so nothing really Metal!
With my Nirvana years I tried to learn guitar but I was not very good… At the same time, I've always sung in my bathroom, in my room… When I was 19, some friends of mine who were in a pop-rock band proposed me to become their second guitar player and to add some voices on their compositions. I was really, really shy and it was difficult for me to sing in public. But after some months, I became more confident and I was more the singer of the band than one of the guitar players…When this great experience ended, I decided to really learn singing and that's how I became a singer.
Where you in any previous bands before Heonia? What was it like?
As I said, I began in a pop-rock band of friends named BOD. We were playing covers of Placebo, Radiohead, Muse and some original songs too. It was really a funny period, we were really good friends with the same passion for music. After that, I tried several bands but we were not on the same wavelength. Then I found Chimeria, a cover band of Progressive Metal in which Thomas was the lead guitar player. We played together one year. When we decided to split off, as Thomas and I wanted to play our own compositions, we decided to create Heonia.

Who are some of your favourite singers and bands?
Wow! There's a lot! I will only site a few!
My favourite Metal singers are Cristina Scabbia (Lacuna Coil), Alissa White-Gluz (The Agonist), Serj Tankian (SOAD), Robb Flynn (Machine Head), Mikael Åkerfeldt (Opeth)…My favourite bands are Lacuna Coil, System of a down, Machine Head, To-Mera and also Diablo Swing Orchestra, The Agonist, Dirty Little Rabbits, Opeth… And for non-Metal Bands: Portishead, Björk…
Wicked! I like the added Trip hop element. Do you have any hobbies or side projects that you do either than music?

Actually, I'm finishing my PhD in Finance. I hope it will be my last year so I don't have much time for other projects. I play keys in a new death metal band with Thomas and Damien. I hope also to be part of a doom project this year but it's not sure at the moment.
Very cool! What is next for Heonia in 2011? What are some of your hopes for the future of the band?
In 2011, our aim is to promote "Winsome Scar" on stage perhaps in some music festivals we hope. We will also work on new songs, more powerful I think. We want to see a lot of head banging during our future shows!!! Our hope is to find a label or a distributor for "Winsome Star" in the future and to continue playing our own music on stage!
Well thanks for your time to do this interview Marieke! It was a pleasure and wishing you and Heonia all the best for 2011 and beyond.
Thanks a lot for this interview, I hope my English is not too bad… And thanks a lot for your support and for supporting Female fronted Metal scene!
Links
Independent Release
Review by Tony Cannella
Effloresce are a Progressive Metal band hailing from Germany. On their debut EP, "Shades of Fate" the band unleash 3-songs and almost 30-minutes worth of intricately played, complex Prog Metal with some aggressive moments present as well. The complex musical passages begin right away with the 11-minute opener "Birds of Prey". This is a great opener, and of the three songs featured, this is my favorite. The song features a number of tempo changes, which the band employ throughout the CD, Nicki even contributes Flute on the song. The next track "Sear" is almost 10-minutes in length and picks right up where the previous one left off. This song features a great (early) Queensryche-esque opening riff that really serves as catalyst for the song. The 8-minute, "Sunset in the Snowdome" brings "Shades of Fate" to a great conclusion. Nicki's vocals are simply soaring and clean. She even adds Death Metal growls to some songs, and it is hard to believe that it is actually the same person singing, but it is.The current line-up of Effloresce has only been together since 2009, so they were able to record and release this debut in a short amount of time. Despite that fact, "Shades of Fate" is an excellent first release that should hopefully get the band plenty of label interest. Even though Effloresce are sure to get lumped into the progressive genre, the band prove that they have more to offer and employ other influences as well. Fans of Dream Theater, Opeth, early Queensryche and Fates Warning should really give this band a listen.
Rating – 87/100
Tracklist
Birds of Prey

Sear

Sunset in the Snowdome
Line Up
Nicki Weber – Vocals, Growls, Percussion, Flutes

Dave Mola – Guitar, Mellotron

Tim Ivanic – Guitar

René Heinrich – Bass

Tobi Süß – Drums
Links
Independent Release
Review By Tony Cannella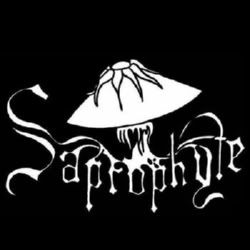 From Toronto, Canada comes the band Saprophyte. They play a form of extreme metal, but they are not bound by that one genre. In addition to the sledgehammer riffs and the growly vocals by Isabelle Tazbir, the band manage to incorporate such influences as eclectic as Death Metal, Progressive and Thrash Metal as well as elements of Jazz and even Reggae. Make no mistake about it though, Saprophyte is a ferocious and brutally heavy band. The band list some of their influences as: Opeth, Mastodon, Death and… Pink Floyd, a pretty broad mix right there. With song titles like "Icepick Lobotomy" and "Beaten By A Priest", you can already guess what you're in for on this 3-track debut from this Canadian band. Sure there is a lot of musical carnage going on here, but also a very high level of musicianship. "Surreal Actuality" starts things of and right away, you notice that there is something different in this bands style of extreme aggressive metal. The songs are very much based around heavy riffs and the ultra-aggressive vocals of Isabelle, which are quite forceful. The band follow that up with the previously mentioned "Icepick Lobotomy" and close things with the albums tour-de-force, the 8-minute "Beaten by a Priest" is a great closer.While it's true that a band like Saprophyte will definitely not appeal to every kind of metal fan, they are still worth checking out for the collision of styles that the band presents. Musically, the band are hard to put a finger on and the final track on the EP is a perfect example of this. Whether you like them or you don't, you have to admire a band like Saprophyte for branching out and doing something a bit left-of-centre in the extreme music genre.
Rating – 75/100
Tracklist
Surreal Actuality

Icepick Lobotomy

Beaten by a Priest
Line Up
Isabelle Tazbir – Vocals

Craig Boduch – Lead Guitar

Tyler Bontje – Rhythm Guitar

Gerald Said – Bass

Marc "Crazyhorse" Herscovitch – Drums
Links
6 color styles available:

Style switcher only on this demo version. Theme styles can be changed from Options page.