Browsing articles tagged with " out"
Label : Autumnsongs Records/Burning Shed
Review by Davide Torresan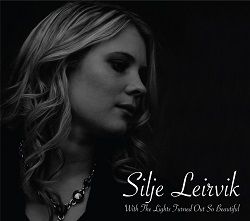 Silje Leirvik is a Norwegian singer-songwriter and this "With yhe Lights Turned Out So Beautiful" is her debut album. You know so little about her since she's still a rather unknown artist, especially outside her native country. The songs she has composed in the demos of 2006 and 2007 are really a rare beauty. Her sweet and gentle voice but at times a bit dark matches perfectly with the sound of the piano or the cello. Her skills as a singer allowed her to win several music awards and in 2006 she joined the Norwegian rock band Madrugada on tour. 2012 was the right year and she focused on her ideas, gathered over the years in her first album. It became really important the collaboration with the producer and composer Rhys Marsh who played most of the instruments in this record. Continue reading »

Interview by Robert Brady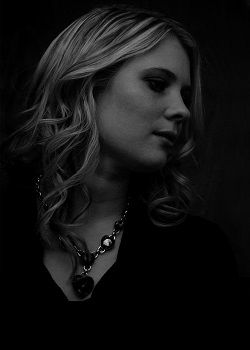 In a country that is notorious for its biggest musical export being Black Metal, Norway has also been building a great legacy of producing some of the top female vocalists, artists and musicians in the world. In modern time in the heavy metal and hard rock community, Norway has produced Liv Kristine ex-Theatre of Tragedy and current frontwoman of her own band Leaves Eyes, probably one of the most beautiful and undisputed powerful operatic vocalist in ex- Tristania soprano Vibeke Stene, Carmen Elise Espenæs of Midnattsol and on the pop side Marion Raven.
However, Norway has certainly been hiding a true treasure and one of the most beautiful ambient and classically minded artists I have heard in quite a while in the lovely Silje Kristin Leirvik. After listening to her debut album "With Lights Turned Out So Beautiful", which was 10 years in the making, I discovered a true diamond and beautiful soul. "With Lights Turned Out So Beautiful", Silje Kristin Leirvik has open the door to her soul and spirit to the world to see and at the same time left the listener room to perhaps find themselves or relate to Silje's personal journey as their own.
Continue reading »
Label : earMusic/Edel
Review by Davide Torresan
I am 26 years old, almost 27, and I don't know who's Mike Oldfield. Yes, you've read right. Sometimes I've heard his name, but I've never listened to his music. Or at least I thought it. When "Tubular Beats" arrived on my desk, I fixed this issue looking a bit around and I can honestly say that I was surprised by what I've discovered since he's the author of the famous hits "To France", "Guilty" and "Moonlight Shadow". I was really blown away by his skills and the boundless musical talent of this artist. "Tubular Beats" was the album that pushed me to browse within his infinite discography.
This new album is not a new experiment for Mike since already in the past it has been released something similar. "Tubular Beats" is the summary of all his most famous songs in a dance reinterpretation. The author of this work is Torsten "York" Stenzel, a famous producer and dj in Ibiza which every summer entertains thousands and thousands of people on the dancefloors. The name, and obviously the album cover, derive from "Tubular Bells", the most renowned work of Mike and from its sequels. Continue reading »
Label : Mute Records
Review by Luisa Mercier
Big Deal is an indie duo born in 2010 and this is their debut album. The members of the band have a big age gap since they met when the mother of Alice Costelloe asked KC Underwood to teach her to play guitar.
So now Alice sings and both of them play guitar. The music they deliver us is quite ambiguous in content. Even though the arrangements are mostly simple acoustic pop, the focus in on the sensual voice of Alice.
And the lyrics leave no space for doubt: ""Wanna be your lover/ Trying hard to be your friend/ You're so sweet and you keep me that way/ Mess with my head". The overall sound is quite up-tempo, listen to "Chair", for example or "Visions". Summing up; this record is very fresh, erotic, sweet, melancholic sometimes. Continue reading »
Label : Out of Line
Review by Luisa Mercier
Seventh Harmonic is neoclassical, atmospheric combo formed all by girls coming from different countries and other different projects (Narsilion, Arcana, etc, etc…). Their main influence is Dead Can Dance and you can clearly hear it throughout the album. Listen for example to "Dilmun": it is beautiful, evocative, peaceful even though not very original.
I prefer when they lean more on their neoclassical side like in "Mneme" or "Soporanimi", the songs are well layered, vocals are soaring and have a quite interesting dramatic feeling to them, especially the first. "Litha" is another example with its heavenly notes, it is almost intangible like the clouds. As you might notice reading the tracklist, all of the songs are related to the Pagan world and Pagan festivities: "Beltane" is a quite sad intrlude, not reminding of the celebration of the beginning of Summer and its corresponding Fall celebration, "Samhain", is nostalgic, perfectly fitting the time of falling leaves. Continue reading »
6 color styles available:

Style switcher only on this demo version. Theme styles can be changed from Options page.