Browsing articles tagged with " passion"
Videointerview by Abigail Henry
Independent Release
Review by Tony Cannella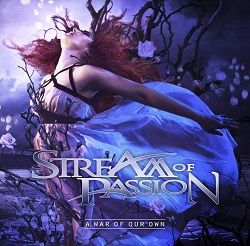 Originally starting out in 2005 as an Arjen Lucassen project, the band Stream of Passion has evolved into so much more. With their 4th album, "A War of Our Own" that evolution continues…
"A War of Our Own" is a 13-song, 1 hour musical journey that showcases what fans have grown to love about this symphonic/gothic metal band. Not the least of which are the dramatic and beautiful vocals of Marcela Bovio. Each song is meticulously crafted and is nice additions to the growing SOP catalogue. The opening track "Monster" is like a monster out of the gate. The song features some huge riffs at the beginning but shifts tempos throughout and is just plain stunning – and the best song. You have to love Marcela's voice; she's much underrated, in my opinion. Continue reading »
Interview by Ed MacLaren
Intro by Miriam C.
The ways of music they said that are infinite, well this the case. For like 15 years Republic Czech's Dying Passion has kept sail on to publish album with, sadly, no international acknowledgement. During this years, the first album to date is 2000′s "Secretly", and as Zuzana states during these long interview, the music sound evolved from a ToT-esque Beauty and Beast doom metal style to a more atmospheric, "alternative" sound without forgetting the doom influences in the recent times. Ok, sounds a tongue-twister so it's better that I leave you to this nice interview.
Greetings Zuzana! Thanks for taking the time to talk to Femme Metal Webzine.
Hello Ed, Nice to hear from you! Continue reading »
Label : Epidemie Records
Review by Tony Cannella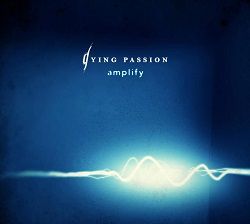 From the Czech Republic, Dying Passion's style may be difficult to put a finger on, maybe Alternative Doom Metal might be a good description, then again maybe not. The Dying Passion story begins with their formation in 1995. In 2000 they released "Secretly". Now they have just released (unbelievably) their 6th album entitled, "Amplify".
To be honest, this is the first I've heard of Dying Passion, so I have nothing to compare this new album to. I can say that the overall musical direction on "Amplify" is dark, downtrodden and doom-y. The lead singer Zuzana Jelinkova is a steady force within the band. She never deviates from her mid-range style, but does add raspiness to her voice on some songs. "Path to the Land of Visions" sets the course straight away and as an opening number it gets things started on a positive note. Continue reading »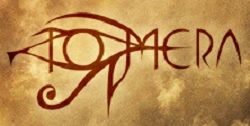 Interview by Alessandra Cognetta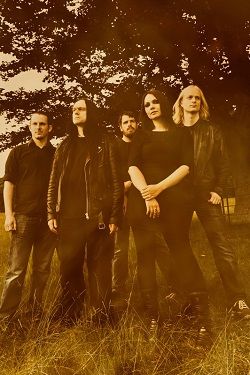 One of the most varied and well-crafted albums of 2012, To-Mera's "Exile" has already been praised in our "Reviews" section and is definitely one of the best records from last year. We took the chance and got in touch with lead vocalist and original founder member Julie Kiss to ask her some questions about the band, her career, Egyptology (!) and the current state of the music industry. Scroll below and dive in to read more!
Hello and welcome, Julie! First of all, a belated wish for a Happy New Year from Femme Metal! How are you and how has 2012 been for To-Mera?
Thanks, likewise. I'm great thank you, life is good right now. As you know, To-Mera have recorded a new album so it's been pretty exciting. All the more so because the album almost never got made… Then when it did, we recorded and produced it all ourselves which was a very new but immensely rewarding experience.
To-Mera's latest effort, "Exile", is a blessing for the ears and an infinite source of surprises (definitely one of my favourite albums of 2012, and I swear I'm a neutral party!). There's plenty of reviews to read around, but if you had to review it by yourself, track by track, from the point of view of someone who saw the record come to life, what would you write?
I think I would refuse unless I had a lot of time on my hands

there is so much going on but the songs are all connected: they follow a plunge into a deep dark place that ends in a sort of spiritual enlightenment… Continue reading »
6 color styles available:

Style switcher only on this demo version. Theme styles can be changed from Options page.
Archives