Browsing articles tagged with " pop"
Label: Warner Music Sweden
Review by CriX
The queen of swedish pop-rock, Marie Fredriksson, is back with her 8th full length, "Nu!". Marie is mostly known as the singer of Roxette but she has a long career as solo artist. All her albums are in Swedish and if you like Roxette's music surely you will like her solo project too.
The album start with "Kom vila hos mig"  ("Come Sleep With Me"): it's a very catchy song and its chorus stucks immediately in the mind of the listener, I really appreciate the part of guitar and I think they have made a good choice to take it as the first single. With the second track "Det bästa som nånsin kan hända" ("The Best Thing That Can Ever Happen"), the tones are slowing down but personally the best song of the whole album is "Det är nu!", in this track you can hear all the different colours of Marie's enchanting voice and it's very emotional. Continue reading »

Questions by Ed MacLaren
Collected by Edoardo Fiumi
Dutch singer Anneke van Giersbergen is never one to rest on her musical laurels. Since leaving The Gathering in 2007, she has been tearing up recording studios on three continents releasing a string of successful albums with Agua de Annique and as a solo artist – not to mention the lengthy list of incredibly diverse musical collaborations. The constant recording and touring to an ever expanding audience around the world is great news for her fans, and thankfully it shows no signs of slowing down. One of the truly unique voices in music, van Giersbergen is looking to break out big with her new album, "Drive". A heavy power pop album brimming with hooks, riffs and stellar vocals, "Drive" achieves the perfect balance with her metal roots and her ever-expanding musical palette. Femme Metal got a chance to talk to the groundbreaking singer during sound check on her most recent swing through Italy.
Continue reading »
Independent Release
Review by Luisa Mercier
Most talented Phildel is back, after her stunning spring debut "The Disappearance of the Girl", with the new release, the EP "The Glass Ghost". The title immediately evokes images of ice, water, wintry skies that perfectly fits the moods of the season we are living currently. She is always ready to try something new and in this record, as per title, she incorporated glass sounds in the music, modifying them through synths. You can clearly hear them in the heavenly intro and the title-track, a revamped version of the old demo "Ghost". The arrangement is now rich, layered, sumptuous but catchy and accessible at the same time. The mood is not necessarily sad, but quite lively instead. The following is the single "Comfort Me", a melancholic, moving track. It is accompanied by a simple, but yet striking video. She is the perfect example of someone who managed to replace money and grand productions with creativity, achieving stunning results. Continue reading »
Label: 4AD
Review by Luisa Mercier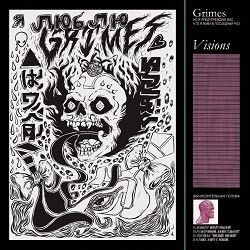 Grimes aka Claire Boucher, is an indie artist from Quebec, Canada and this is her third release, the first released through 4AD, cult label for intellectual, comples, refined music. Compared to her previous works, the producion has become more bright, and this might be an effect of the label change, even though a darker mood was what we expected. The mysterious shadow that always used to surround Claire's compositions gives space to melodic moments which are quite new for her. (Listen for example to "Oblivion"). The record has a quite omogenuous structure, suggesting the idea of a futuristic party where the claustrophobic atmosphere dominates and where different styles are showcased. We find tracks with a persisting beat as "Symphonia IX (My Wait Is U)" which also has an industrial, dark undertone, quite mystical, and synth-based moments ("Nightmusic") which has a slightly danceable feeling. Continue reading »
Label: Mute Records
Review by Luisa Mercier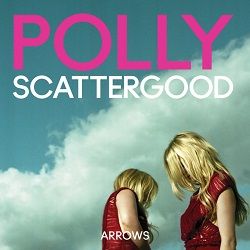 "Arrows" is the sophomore album of the English singer-songwriter Polly Scattergood. I confess I never heard of her before, but when I got assigned this review I went on YouTube and checked her single "Wonderlust" and I immediately got the vibe that she was really interesting. Actually, she is. "Arrows" is a very beautiful record, sad, melancholic and dark. And that's what I usually look for in music. I absolutely loved the ethereal, eerie atmosphere, her thick vocals, the strings throughout the tracks.
It is an album that may appeal to a wide range of listeners, also to gothic/symphonic metal lovers because the dark component is quite great. Listen for example to "Cocoon" or one of my favourite "Disco Damaged Kid", that have keyboards, soft electronica and this beautiful voice of hers. Continue reading »
6 color styles available:

Style switcher only on this demo version. Theme styles can be changed from Options page.