Browsing articles tagged with " post"
Label: Mute Records
Review by Luisa Mercier
Last release by Carter Tutti (name that hides Chris Carter and Cosey Fanni Tutti) dates back to 2007. "Feral Vapours of the Silver Ether" was a moving record which had a true spiritual equilibrium. New "Transverse" is a real intellectual chaos, liquid, magmatic. It is really a material full of vibes because it was recorded live at the Short Circuit Festival in May 2011 where Cosey and Tutti were supported by Nik Colk Void (Factory Floor vocalist and noise maker). Even though it is a live recording, the quality of the sound is perfect, you would hardly say that it was performed in an open space apart from the audience cheering at the end of some tracks. Two out of three members in this record are female but this is not an overwhelming presence: vocals are just minimal, they are reduced to nothing, they are not a dominant component.  Continue reading »
Label : Autumnsongs Records/Burning Shed
Review by Davide Torresan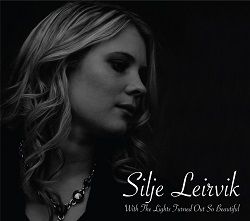 Silje Leirvik is a Norwegian singer-songwriter and this "With yhe Lights Turned Out So Beautiful" is her debut album. You know so little about her since she's still a rather unknown artist, especially outside her native country. The songs she has composed in the demos of 2006 and 2007 are really a rare beauty. Her sweet and gentle voice but at times a bit dark matches perfectly with the sound of the piano or the cello. Her skills as a singer allowed her to win several music awards and in 2006 she joined the Norwegian rock band Madrugada on tour. 2012 was the right year and she focused on her ideas, gathered over the years in her first album. It became really important the collaboration with the producer and composer Rhys Marsh who played most of the instruments in this record. Continue reading »

Interview by Robert Brady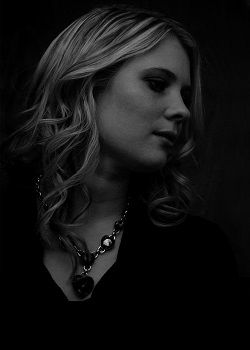 In a country that is notorious for its biggest musical export being Black Metal, Norway has also been building a great legacy of producing some of the top female vocalists, artists and musicians in the world. In modern time in the heavy metal and hard rock community, Norway has produced Liv Kristine ex-Theatre of Tragedy and current frontwoman of her own band Leaves Eyes, probably one of the most beautiful and undisputed powerful operatic vocalist in ex- Tristania soprano Vibeke Stene, Carmen Elise Espenæs of Midnattsol and on the pop side Marion Raven.
However, Norway has certainly been hiding a true treasure and one of the most beautiful ambient and classically minded artists I have heard in quite a while in the lovely Silje Kristin Leirvik. After listening to her debut album "With Lights Turned Out So Beautiful", which was 10 years in the making, I discovered a true diamond and beautiful soul. "With Lights Turned Out So Beautiful", Silje Kristin Leirvik has open the door to her soul and spirit to the world to see and at the same time left the listener room to perhaps find themselves or relate to Silje's personal journey as their own.
Continue reading »
Label : Matador Records
Review by Luisa Mercier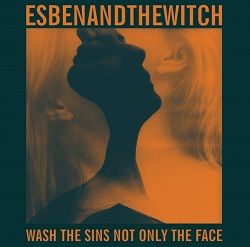 I already had a little bit of previous knowledge of Esben and The Witch, but I have to confess that I never had the will to really know them, until the moment this promo popped up in my mail. I was immediately impressed by the artwork, that really is a piece of art and, of course by the music.
"Wash Sins Not Only The Face" (title inspired by a palyndrom sentence in Agia Sophia Church in Constantinople) is a very refined, elegant record, not for all tastes, not for the vain that's for sure. It is a complex mix of shoegaze, post-rock and gothic rock completed by the vocals of  Rachel Davies . You have heavier moments that reminds me of Alcest and others that are closer to Slowdive. Actually the opener "Iceland Spar" sums up all the above.
The following "Slow Wave" has fascinating guitar riffs, will take you on a real trip in the evening shade. It is more instrumental that vocal, but weirdly enough, it is my favourite in the album. The lyrics themselves made more explicit the concept of the journey that music seems to incorporate so well. I quote Wikipedia and Rachel herself " The lyrics were inspired by things such as the works of TS Eliot and Sylvia Plath, the surrealist movement and  "van conversations questioning what it would be like to meet your doppelganger thousands of miles from home" This record is something I deeply advice to experience in the dark with your eyes closed and alone. Continue reading »
Label : Prophecy Productions
Review by Andrea "Disgraced"

September and its last thoughts. Fursy Teyssier brings finally to the calm and sweet light of autumn twilight the long awaited and – by its creator – desired debut album. Thank god or whoever in its place he didn't give up since he created the project in 2003! Now let's make a brief prologue for those of you out there who aren't familiar with this particular scene, born some years ago but only now coming to the attention of bigger audiences – relatively speaking, of course. Bigger audiences are always after something not even half close to the art delivered here but… you know, de gustibus. And, just to spam you with another ol' saying, we could say that "every genre has the hero it deserves".

So, lately France has been a fantastic cauldron for these kind of bands, born in the cold and deadly riffing of extreme black metal, who chose to go beyond usual and old stereotypes still typical of many bands (see above: anyone's free to do what he/she/they want) and not just add new elements to their music but, directly blending and mixin it in a promiscuous relationship with (dark but not necessarily) ambient, new wave and shoegaze above all. Recognizing certain soundscapes reminiscent of Joy Division, Cocteau Twins, The Cure (mostly "Disintegration" and "Wish"-era), Slowdive, Jesus and Mary Chain is extremely easy and pleasant. Pleasant for lovers of that kind of music of course but also for those open-minded metalheads (or simply good music-lovers, which should be the only important category) who like to sink in a music full of emotion, deeply heart-moving, that didn't lose any aggressiveness at all but on the opposite just gained in sheer beauty.
Of course we might make a similar speech for other musical genres, even remaining inside of the metal field, that were born in the last 20 years and that bring a big handful of contaminations with them – just think of those dear, I'm sure about that, to the readers of this webzine like gothic metal, symphonic metal, and so on. But here the situation is slightly different: I still have to understand, and leave the matter open to every listener out there, if it's the inner world of the musician(s) which serves well to the designated musical style or… or is it the music a good servant, the perfect means for the artist(s)'s emotions to come out hre into our so-called real world? Or maybe both? I don't have an answer right now.

So let's dive into the music of this album. Here the black metal elements are even more hidden that what did and does his friend Neige in Alcest or Teyssier himself in his other projects; one of the heaviest tracks is the long and epic "Chanson D'Automne" (Autumn Song), always walking on the edge of metal, post-rock and neo-folk. Another heavy song that will make you clap at these musicians for their skills in blending together many styles without losing a clear idea of what they want to do – you know, many would end up just creating a ridiculous mess – is the wonderful "Les Feuilles De L´Olivier" (The Leaves of the Olive). Its central part, let's say from 2:05 on will bring you on the border of a forest together with the two children of the cover artwork (more on this later), with the darkness behind your shoulders in the shape of a soft pillow ready to take you in and the sun keeping its distance on a wasteland in front of you… but still, there's hope. I hope most of you won't be disappointed by the overall lack of female vocals, provided there and then by the good Audrey Hadorn, who anyway contributes with lyrics as well. Teyssier's vocals are very good, though he just chants out with lots of emotion and few technique but who cares?

His vocals don't reach the immense poetry of such untouchable masters like Brendan Perry or Peter Murphy but they flow very well with the music, just like they're expected to do I guess. "Effet De Nuit" (Effect of Night) shows us a very good rythmic section with an increasing tension finding a glimpse of peace only towards the end, where the guitar finally traces space to take a little breath. Final song "Une Matinée D'Hiver" is the tiny but strong, not weak at all, well deserved light but not at the end of the usual gallery, there are no obscure and frightening galleries in this record; that light, granted by the guitars and vocals which climb on each other, is like the smile I imagine the two children of the cover will have in the end, something like, after all we made it to here, we're alive in front a beauty that can be scary and we're aware there's a lot of horror going around. But, we'll keep on going on. Before I finish my review an important note must be done, that is about the artwork and Teyssier's incredible talent in painting and drawing. He actually is a renowned artist also doing cover artworks for other bands but apart from that a great, great painter able to depict sceneries of calmness, innocence and sadness without looking banal or ridiculous but always with that sense of being on the edge of two worlds, and you can't decide if and which one is better than the other. Teyssier possesses a great technique, maybe even greater than the musical one; from the depth of my ignorance, it reminds me of Renoir's warm strokes, not to mention Turner's light and Constable's love for certain landscapes. At this point, just let me tell you there's a limited edition of this album (1000 copies) that consists of CD, DVD (with Fursy Teyssier's award-winning short film "Tir Nan Og") and a stunning 56 pages art book. What are you waiting for?!
Rating – 85/100
Tracklist
L'Envol des Corbeaux
L'Echappée
Les Feuilles de l'Olivier
Song for Mountains
Sur le Quais
Effet de Nuit
Septembre Et Ses Derniéres Pensées
Chanson d'Automne
Svipdagr & Freyja
Une Matinée d'Hiver
Line Up
Fursy Teyssier – Vocals, Guitar, Bass
Audrey Hadorn – Vocals
Winterhalter – Drums
Links
6 color styles available:

Style switcher only on this demo version. Theme styles can be changed from Options page.