Browsing articles tagged with " power"
Interview by CriX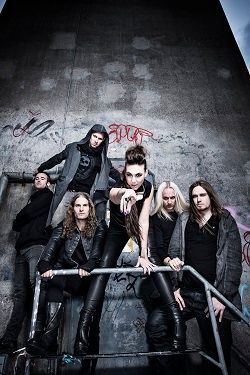 Amaranthe
is ready to amaze us with the new brand album "Massive Addictive" that promises to be an explosion of surprises and music experiments. During Porispere festival in Finland we had the opportunity to meet the wonderful Elize Ryd and chat more about their last work and the projects for the future. Check it out!
Hey Elize, welcome to Femme Metal Webzine, it's a pleasure for us to talk again with you!
Thank you so much, it's a pleasure for me as well to be on Femme Metal Webzine!
Reading something on your website, I've read that your 3rd album will be released this fall, would you mind tell us something more about it?
We started to work on this new album not too long time ago. Always we try to make another better album than last one. It is hard for everyone to write music but if you just find something that you really want to write or something that you want to get out; like me as a singer, I felt like "I can do more with my voice, I can show more, I would like to make a song that really recognize my different like vocals", so I got a lot of inspiration. Continue reading »
Live review  by Abigail Henry
On the 10th May many fans, united by their love and support for German band Xandria, travelled to attend the annual Dames of Darkness Festival held at The Robin 2 in Bilston, England. Armed with a new album and a new singer, the audience eagerly anticipated Xandria's return to the stage.
The atmosphere was fantastic. Beers were poured, food was served and everyone had gathered to the stage to watch great performers own their set and audience. When Jaded Star had finished their last song, in which I was still in awe at, mesmerized by Maxi Nil's incredible talent and charisma, I couldn't help but feel the excitement knowing Xandria were soon to begin. Having been very familiar with their previous work with Lisa Middlehauve and Manuela Kraller, I did not know what to expect from Ex-Libris singer Dianne Van Giersbergen.
The second the music began the audience in unison cheered and displayed their happiness at the sight of the Phillip, Marco, Steve and Gerit taking position, but there was still one person missing. Continue reading »
Independent Release
Review by Tony Cannella
On Valentine's Day of this year the Dutch symphonic power metal band Magion announced that they were calling it quits. Since the band formed in 2005 they released an EP, two demos and two full-length albums. Their announcement came as a bit of a surprise, since their just released second album "A Different Shade of Light" is their best, most sophisticated work to date.
"A Different Shade of Darkness" is 10-songs and 65-minutes worth of killer material. The album begins with the excellent, "Beloved Enemies". The massive "Masquerade" is up next and features an almost thrash metal vibe which is combined with the technical complexity which defines this album. Continue reading »
Label: Bakerteam Records
Review by Tony Cannella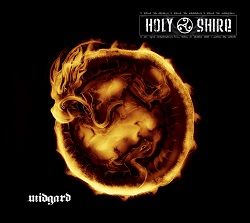 From Italy, the symphonic fantasy metal band HOLY SHiRE was formed in 2009. After releasing their initial demo in 2010, they followed that with their debut EP ("Pegasus") a year later. Now the band has released their full-length debut entitled, "Midgard" via the burgeoning label Bakerteam records.
HOLY SHiRE consists of 8 members – that`s right, 8 members – and as the band have coined themselves "fantasy metal, "Midgard" certainly features some fantastical moments. This was an album that grew on me with each subsequent listen. Often, I find that those are the albums that have staying power and the 8-minute track "Midgard" is a fine example of the power, beauty and talent HOLY SHiRE possesses. Continue reading »
Label: Mad Neptune Records
Review by Tony Cannella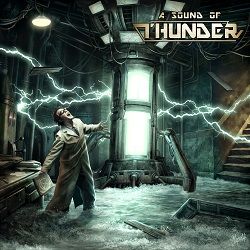 Hailing from Washington, D.C., A Sound of Thunder is a no holds barred, take no prisoners power metal outfit. The band has previously released two EPs and has now issued their 3rd full-length album "Time's Arrow". I have had this release on my desk for some time, and after listening to it, all I can say is, I wish I got to it sooner.
The opening track "Power Play" is simply an intense powerhouse opening. That is followed by the monstrously epic gallop of the 10-minute title song. The next track "I Will Not Break" opens with a heavy bass line and develops into a mid-tempo riff heavy track with some great, inspiring lyrics about personal empowerment. Not for nothing but this song has some great mainstream potential in my opinion, but it still maintains the bands crunchy heaviness and attitude – just love that riff. Continue reading »
6 color styles available:

Style switcher only on this demo version. Theme styles can be changed from Options page.
Archives
Calendar
November 2014
M
T
W
T
F
S
S
« Oct
1
2
3
4
5
6
7
8
9
10
11
12
13
14
15
16
17
18
19
20
21
22
23
24
25
26
27
28
29
30