Browsing articles tagged with " power"
Independent Release
Review by Tony Cannella
Evenmore is a melodic symphonic/power metal band from Switzerland. Their debut EP is appropriately titled "The Beginning". "The curse is coming… Run" is the opening line to the fantastic first track "Willow". The song has a mid-paced vibe with lead vocalist Melissa Bonny's voice soaring along with the music. "Winter is Over" is next and pretty much picks up where the previous song left off. The track has a similar feel to "Willow" and features a pretty cool riff along with a great solo from Landry Pernet. "The Black Knight" brings the heaviness up a few notches with a monster opening riff and some mail death metal grows courtesy of Jonathan Pellet. "Sailor" completes the 4-song 18-minute EP with some great, melodic and heavy riffing as the track brings "The Beginning" to a galloping conclusion.  Continue reading »
Independent Release
Review by Tony Cannella
If Italy is the epicenter for female fronted metal, than Spain isn't far behind. Another talented female fronted band to emerge from Spain is the symphonic metal band Eteddian. Formed in 2011 they released their debut EP "Illusions" last year. Let's delve into it a bit, shall we?
"Illusions" features 6-songs and 22 ½ minutes worth of music. The original material is quite strong, but for me one of the more fascinating tracks is a cover of the Madonna song "Frozen". The band added their own metal twist to the song and primary vocalist Bethany Neuman is joined by two distinctive styles of male vocals on this one (courtesy of Imanol Herrera of Vehemencia). One is a sort of a Geoff Tate progressive metal style and the other is a more extreme metal voice. Continue reading »
Independent Release
Review by Tony Cannella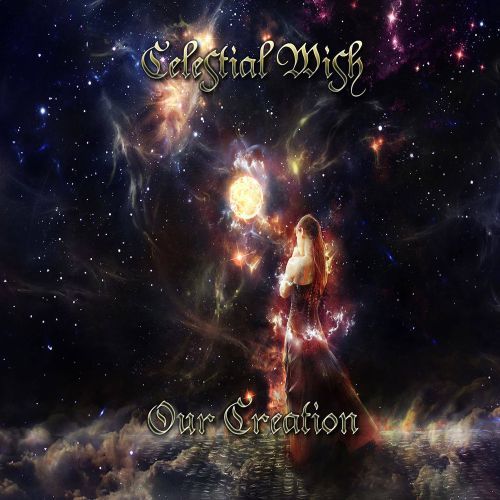 Celestial Wish is a symphonic/gothic metal duo (later in 2014 drummer Micheal Brush was added to the line up)  from Birmingham, UK. Their debut EP "Our Creation" was released several months ago and throughout the 6-songs available here the band show a great affinity for writing melodic songs, with plenty of atmosphere.
The 28-minute EP starts off strongly with "Our Creation". They follow that with the excellent "His Kingdom Come". "Your Song" is a Within Temptation-ish piano driven ballad. Lead vocalist and lyricist Saneeta has got a pretty cool operatic voice but doesn't over-do it, she knows when to rein it in and is much more concerned with making it fit into the song rather than doing vocal gymnastics. Continue reading »

For the first time ever many of the biggest and emerging artists of the NL Heavy Music Scene have collaborated to record and release a track to help raising funds for the Red Cross, in occasion of 3FM's Serious Request 2014, a massive dutch charity event that is organised every year by one of Netherland's biggest radio stations. From December 8th 2014, on www.thepoweroflove.nl, fans will be able to give a donation and download a heavy cover of "The Power of Love", originally performed by Frankie Goes to Hollywood. Continue reading »
Label: AFM Records
Review by Tony Cannella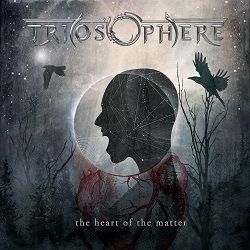 There is always a place for all kinds of metal genres, sub genres and sub genres of sub genres. It's all good and there is so much good stuff out there. I love it all, operatic metal, symphonic metal, extreme metal, but to me it is always great to hear a band that just gets back to basics plays metal. Just straight-forward in your face behind a wall of guitars metal; in that case the Norwegian band Triosphere is like a breath of fresh air. With their 3rd album – and first in 4-years – "The Heart of the Matter" the band is in top form and seems to be really hitting their stride.
The opening track "My Fortress" has an Iron Maiden vibe to it. The song is spurred on by wall of relentless riffs and a sort of galloping rhythm that Maiden has been known for. The relentlessness continues on the powerful second track "Steal Away the Light". Continue reading »
6 color styles available:

Style switcher only on this demo version. Theme styles can be changed from Options page.