Browsing articles tagged with " progressive"
Label: Generation Prog Records
Review by Tony Cannella
Effloresce is a progressive metal band from Germany. Back in 2009 the band released their independent 3-song EP "Shades of Fate". Effloresce now presents their full-length debut entitled, "Coma Ghosts". Musically this band is a mix of several different genres – most notably prog – but there is also a classic metal influence to their sound. I would describe them as a cross between Dream Theater and early Fates Warning with a singer who is reminiscent (at times) of Cristina Scabbia from Lacuna Coil and then at certain points she unleashes this guttural, extreme black metal style – which is surprising, to say the least. She doesn't use this technique often, but when she does it is quite effective. Continue reading »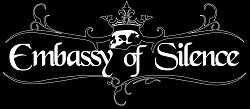 Interview by Cristina Gregori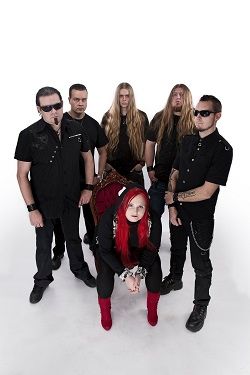 Embassy of Silence is a finnish metal-rock band. Catchy melodies filled with grandeur, as well as experimentation are key elements in this musical project. Actually,after an acoustic tour, they are working on a new album that promises a real gem for lovers of the genre. We have still to wait for the spring of 2014,but fortunately we as a guest the voice of EOS, Ines, that surely splits something more with us.
Hey Ines! Welcome to Femme Metal Webzine! It's really a pleasure to have you here again!
Yes, it's always nice talk with you guys and girls!
For the readers that don't know your band Embassy of Silence, can you please give us some biographical hints? Who came up with the name band?
Tero, our guitar player and main composer  has another band called Saattue, he asked me to feature with some vocals in their recordings and when we started talking about music we realized that we both want to do some kinda of project where we make music that takes influence from band as Opeth, Shape of Despair and Type o Negative to name a few. Continue reading »

Interview by Laura Medina
MindMaze is an American traditional, progressive, power metal band from Pennsylvania. They released their debut album,"Mask of Lies" that is out now and has received promising reviews to date. They are making a name for themselves by touring with acts like Saxon and providing fans with an experience that will keep fans coming back for more. I got the chance to chat with Sarah Teets, lead female vocalist of MindMaze about her first memory of performing, MindMaze's debut album "Mask of Lies", her musical influences, and more.
Hi Sarah, welcome to Femme Metal Webzine. I hope you are doing well today and thank you for allowing us to interview you today.
Hello!
Sarah, you have been singing since your childhood. What was your very first memory of performing on-stage?
Continue reading »
Label: AFM Records
Review by Tony Cannella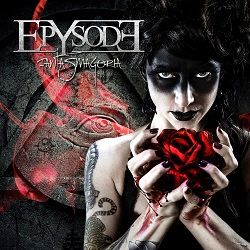 For their second epic album, "Fantasmagoria", Epysode main man Samuel Arkan has assembled another impressive array of metal musicians to complete his vision. When their first album "Obsessions" was released in 2011 it had all the ear marks of another all star metal project, yet it proved to be something more than that. With "Fantasmagoria", Epysode takes it a step further and has crafted an intensely dark, symphonic/progressive metal masterpiece. Rather than each musician recording their parts at their various homes, they all convened at Noise Factory studios in Belgium to record their parts, which is unusual in this day and age and it certainly goes a long way towards giving "Fantasmagoria" a unified band feeling, which according to their bio was their intention.  Continue reading »
Label: Inside Out Music
Review by Tony Cannella
Arjen Anthony Lucassen released the last album on the Ayreon moniker back in 2008. Since then he has kept his creative spirit alive working on various other projects. Now he returns with the latest Ayreon opus entitled, "The Theory of Everything" and for someone who has a long career based on big, grandiose epic productions, "The Theory of Everything" may just be his biggest and most thoughtful yet. It is always interesting to see some of the musicians Arjen uses on the Ayreon albums and "The Theory of Everything" is no different. Some amazing singers make appearances here including: Tommy Karevik from Kamelot, Marco Hietala from Nightwish, John Wetton from Asia, King Crimson and Uriah Heep, Cristina Scabbia from Lacuna Coil and Sara Squadrani from Ancient Bards. Continue reading »
6 color styles available:

Style switcher only on this demo version. Theme styles can be changed from Options page.