Browsing articles tagged with " psychedelic"
Label: Svart Records
Review by Cristina Gregori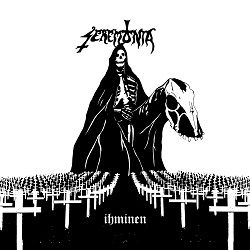 Seremonia is a Finnish band, they play heavy psychedelic rock sings in Finnish language. The band influence can rely on the Finnish punk and prog rock. The voice of Noora Federley preaches the dark gospel that takes us into the dark. "Ihminen" means "Human" in Finnish brought us like magic in a perfect dark ceremony. It start fast with the witch master "Noitamestari" where Noora fully display her scratchy vocals. The whole album continues with moments of progressive and psychedelic rock wheelies.
The guitar riffs are really good in particular on "Ovi" - that is one of the most appeling- but the best surely is "Suuri Valkeus" ("The Great Light") it's so energetic and it fits perfectly. Continue reading »
Label: Rise Above Records/Metal Blade Records
Review by Matteo Bussotti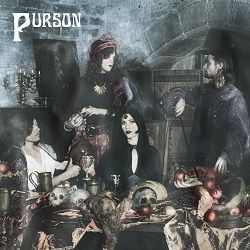 Have you ever heard of Baroque 'n' Roll? No? Then you don't know about Purson! This band from London really, really put out an excellent album. I don't know how else to define it. Of course, I'll say this from the beginning: for definition, Purson's sound is nothing new, so don't approach this album expecting to hear something that will make your head explode because you've never heard something like this before.
Instead, if you really love 60s and 70s psychedelic rock, you'll fall in love with this album immediately, I warn you. The thing I appreciated the most about "The Circle and the Blue Door" is that every song, every note, every nuance, every rhythm is crafted perfectly to recreate the sound from which Purson get their inspiration. It truly sounds like an album recorded in 1972 and discovered only today. You don't find much dedication in many bands these days, especially when they have to sound like a particular band, or genre. Continue reading »
Interview by Matteo Bussotti
"The Current", Midday Veil's latest album, is simply spectacular. Listen to it immediately! And, while you're listening to it, why not reading our interview with their excellent singer, Emily Pothast? So, let's read what this young, talented singer from Seattle has to say about her band, the meaning behind the album and much more!
Hi Emily, it's really an honor to have you here with us! My first question is kinda of an obvious one: are you excited for the release of your new album, seeing that you're receiving pretty much only positive reviews (and I'll add one more: I found "The Current" simply beautiful. Great job, to all of you)?
Aw, thank you so much! It's great that people seem to like the album, but mostly I'm just excited to finally have it out in the world. Continue reading »
Label: Tranlinguistic Other Records
Review by Matteo Bussotti
"The Current" is the latest release from the American, psychedelic band Midday Veil. And we all pretty much already figured it out already. Now, let's get down to business. This album is really intriguing. I, as a drummer, immediately noticed the strange tempos (they're not impossible tempos, but at lest they're not all the usual 4/4 ), which give the songs a strange, catchy vibe. The other instruments all add to the psychedelic atmosphere of this CD, making each song "full" (I can't find a better way to describe it. Each song fulfills your senses, and has the right amount of instruments and sounds in it, without resulting redundant) and a real trip for your ears (Like the second track, an instrumental 6-minute-ride with a semi-greek title: "Choreia" ). Continue reading »
Interview by Matteo Bussotti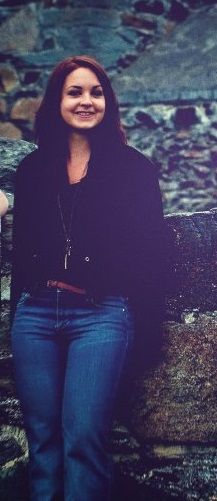 Psychedelic rock, stoner rock and metal in a well-crafted mixture? This is what High Priest of Saturn are! We interviewed the singer, Merethe, to hear something abound this new band's history, their plan for the future (watch out, a new album is coming!) and more stuff. Ladies and gentlemen, here I introduce you Merethe Heggset from High Priest of Saturn! Enjoy!
Hi Merethe! Welcome to Femme Metal, it's a pleasure to have you here! My first question is about the band: how did the whole project start?
I wrote a few songs that I wanted to try out with a band (I had never played with a band before), Robert and Andreas helped me out and the songs evolved. We decided to record a two song demo, which people seemed to like a lot, so we continued writing and the band progressed and changed further into what it is today. Robert moved to Oslo and is now in a great band called Spectral Haze.
What can you tell us about the band's name? I guess it's related to the whole "60s psychedelic" world and imaginary, and…it's very fascinating, let me say that!
We wanted something related to Saturn, as the mythology and symbolism of it appeal to us and fit our music well. Andreas came up with the final name, and we thought it was perfect. Continue reading »
6 color styles available:

Style switcher only on this demo version. Theme styles can be changed from Options page.