Browsing articles tagged with " ravenheart"
Independent Release/Ravenheart Records
Review by Tony Cannella
From Poland, Victorians – Aristocrats' Symphony is their full name and their debut album is called "Revival". Musically, they play symphonic metal and judging by some the pictures on their web site, they definitely offer a visual quality to their image. The image goes hand-in-hand with the music which is huge, orchestral, epic and theatrical.
The cinematic "Descent of Your Destiny" kicks things off as the song develop into a heavy, dramatic opener. Lead vocalist Eydis has a diverse voice as she goes from a clean singing style to an operatic delivery. The rest of the band are no slouches either, they are all musically proficient and add to the high quality of "Revival". "In The End (Love Me Now)" has got definite potential to become a single/video. Continue reading »
Label : Ravenheart Music
Review by Tony Cannella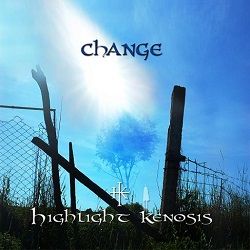 Highlight Kenosis is a progressive rock band from Romania, but they are currently based in Germany. After forming in 2008, they released their full-length debut "Glowing" in 2009 and have now followed that up with an 8-song 32-minute EP titled "Change".
The intro "Ouverture in D Minor" gets things going and leads into "There is No Secret" – lead vocalist Oana Marie Stoica is joined by some male vocals on this track. Next is the haunting  "Change the World". Other highlights include: "I Wish You Felt the Same", "Free From Agony" and "Loving a Ghost". Even though Highlight Kenosis has been labeled a progressive rock band, they also add plenty of solid riffing and modernized heavier moments to go along with the progressive atmosphere of "Change". Continue reading »
Label : Ravenheart Records
Review by Tony Cannella
From Rome, Italy the Gothic metal band Maledia released their debut album "She and Her Darkness" in 2009. It was quite impressive for a debut and now finally three years later they follow that up with a 7-song 38-minute EP "Your Angels Cry".
At 38-minutes it is obviously longer than your average EP but not long enough to be considered a full-length. "Your Angels Cry" is a heavier album than their debut and a bit darker, and injects their Gothic sound with a bit of a Black Metal influence. This is never more evident than on "Obscura" which sees one of the more bizarre vocal duets of the year, with female vocalist Luana Imperatore teaming up with the Italian Black Metal growler Agonia Blackvomit. Continue reading »
Label : Ravenheart Music
Review by Tony Cannella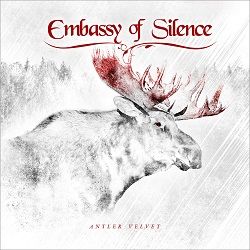 Finland's Embassy of Silence first burst onto the scene via their excellent debut album "Euphorialight" in 2010, impressive is an understatement when referring to that album, sonically; musically and melodically it was a stellar debut. Now, the band returns with their sophomore effort, "Antler Velvet".
From the opening track "Trickster Queen" it is obvious that Embassy of Silence has not lost any of their ability to write good hard driving, melodic heavy rock songs. This song reminded me what I loved about their debut. "Unconverted" is next and quickly became another huge favorite thanks to its barrage of heavy riffs and vocalist Ines Lukkanen's smooth delivery. Continue reading »
Label : Ravenheart Records
Review by Vard Aman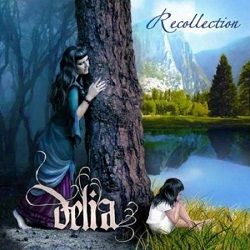 Back in 2010 a band called Delia, from Kiev, Ukraine, released an album called "Spogad" ("Спогад") – an album which I regard as one of the best Symphonic Metal albums ever recorded and released; an album that if it had been released by a band like Within Temptation or After Forever or any one of the other top bands in the genre would have gone down as one of the ultimate Symphonic Metal masterpieces of all time. But it wasn't, it was released by a Ukrainian band called Delia; and the question I've always asked and am still asking is: does it make any difference whether it was released by a well known act or whether it was released by a less well known act? My answer to that question is "none whatsoever" and so "Spogad" goes down in my books as one of the ultimate Symphonic Metal masterpieces of all time. "Spogad" was sung in the band's native Ukrainian, which may have counted against it (I know of at least one so-called "promoter" in the social media that exhibits an open and quite bigoted dislike of any bands that sing in languages other than English, flatly refusing to give them any promotion or even mention whatsoever). Continue reading »
6 color styles available:

Style switcher only on this demo version. Theme styles can be changed from Options page.