Browsing articles tagged with " recording"
Label: Mute Records
Review by Luisa Mercier
Last release by Carter Tutti (name that hides Chris Carter and Cosey Fanni Tutti) dates back to 2007. "Feral Vapours of the Silver Ether" was a moving record which had a true spiritual equilibrium. New "Transverse" is a real intellectual chaos, liquid, magmatic. It is really a material full of vibes because it was recorded live at the Short Circuit Festival in May 2011 where Cosey and Tutti were supported by Nik Colk Void (Factory Floor vocalist and noise maker). Even though it is a live recording, the quality of the sound is perfect, you would hardly say that it was performed in an open space apart from the audience cheering at the end of some tracks. Two out of three members in this record are female but this is not an overwhelming presence: vocals are just minimal, they are reduced to nothing, they are not a dominant component.  Continue reading »
Dutch Symphonic Rock superstars WITHIN TEMPTATION issued a new statement about the upcoming album, read below :
"Hi everyone,

We have been, and we are still hiding in our studios since winter started. With every writing session new things are happening. We are experimenting a lot and are trying to hold on to this magical feeling. We are looking forward to the moment that we can share with you where this journey has taken us. Continue reading »
Russia's Voiceless Void has checked in with the following announcement about recording a new album:
"Voiceless Void started recording the fifth full-length album. The album, tentatively called "Music of the Scarred Soul",' will contain 10 tracks totaling about 50 minutes.
"At the moment we recorded the drums, which came through one of the best Russian drummers Andrey Ishchenko, and we are working on the guitar and bass."
Further details on the follow-up to the "Songs of Black Roses" album will be announced as they become available. You can also find more info on the band over at Facebook here. Continue reading »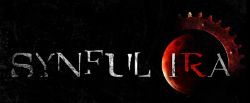 Interview by Ary R
Young and talented, the Italian band Synful Ira is proud and ready to introduce itself to the European metalheads with their first full length album, "Between Hope and Fear". After having signed a deal with the label logic(il)logic Records, this sturdy young sextet is ready to enter the International music biz, spreading their own symphonic-gothic metal sound. For the occasion, the lead singer Letizia addressed herself to our crew and she talked about the creation of the project and much more about the band and the record itself.
Today Femme Metal puts the lead singer of Synful Ira up. Welcome to our website Letizia and thanks for your precious time and to allow us this interview!
Thank you! It's really nice to answer your questions and to introduce myself to all the readers!
Let's break the ice starting our chat talking about your band, Synful Ira. It's an Italian gothic rock/metal band and of course you are the lead singer. Would you like to introduce the band and to tell us how did this project come to life?
I would like to introduce you all the members of Synful Ira:
Bass – my brother Emanuele Chiozzi
Guitar – Laura Balducci
Drums- Marco Renzi
Keyboards- Filippo Mantignano
Guitar- Fabio Balducci, project leader.
After several years playing "covers" we finally made something by ourselves. Fabio put into music the main phases of his life, his emotions, feelings, memories and he created the main character of our album "Between Hope and Fear" by taking out all the emotions people experience during their lives.
The band was born mainly as a Nightwish/Evanescence cover/tribute band. How did this choice of imprinting your sound on the wake on these famous bands in a first moment rather than some others?
At the beginning Laura proposed to form a Nightwish and Lacuna Coil cover band and meanwhile Fabio was trying to form an Evanescence cover band; when they told each other about their same ideas to form a gothic-metal cover band, they decided to combine them. This was the germinal try to set their dreams up.
Candlelight Records has announced the signing of DEMON LUNG. The Las Vegas-based quartet, featuring guitarist Phil Burns, basisst Patrick Warren, drummer Jeremy Brenton and vocalist Shanda Fredrick, is set to begin recording its full-length debut in the coming weeks at Sharkbite Studios in Oakland, California with producer Billy Anderson (SLEEP, HIGH ON FIRE, EYEHATEGOD) for a spring 2013 release. The band commented: "We are very honored to join the Candlelight roster. To be included among such talented artists is very humbling, and we thank the great people at Candlelight for giving us the opportunity." Metal Hammer called DEMON LUNG's four-song demo, "Pareidolia", "earthy yet horror-themed doom metal a la CANDLEMASS with an ACRIMONY groove." The magazine called Fredrick a "wild-eyed, satanic songstress." Popular music and film site Ave Noctum noted, "DEMON LUNG has a deft touch and solid sound. Their music is clearly from the soul. Fair to say they are a welcomed addition to the ranks of the doomed." Teeth Of The Divine added, "Fredrick has the requisite sultry pipes that keep a steady, hazy tone. She has a deep, bluesy voice that fits the languid music perfectly." DEMON LUNG has performed alongside PENTAGRAM, HIGH ON FIRE, JUCIFER, WITCH MOUNTAIN and CASTLE and will resume performing once recording has been completed. A video for the song "Lament Code" is available below. It was directed by Dustin Mills, the mastermind behind "The Puppet Monster Massacre".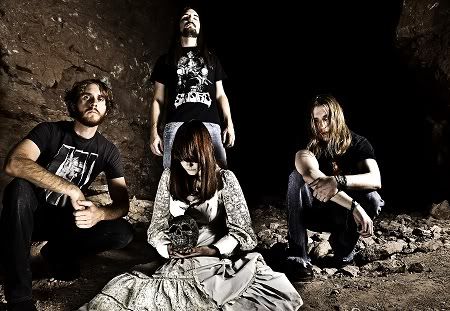 6 color styles available:

Style switcher only on this demo version. Theme styles can be changed from Options page.