Browsing articles tagged with " release"
Independent Release
Review by Tony Cannella
My Ruin has quietly (or loudly) forged a solid career for themselves based on integrity and the quality of the music. On their just released 8th album Tairrie B. along with her husband and talented multi-instrumentalist Mick Murphy not only continues to push the envelope, but has managed to bring things to an even higher level. Tairrie B. has always managed to produce music that is vital, relevant and significant and with "The Sacred Mood" those traits are still present.
At only 32-minutes long, "The Sacred Mood" doesn't overstay its welcome. The songs are to-the-point and get the job done. From the slow build of the opening riff of "Monolith of Wrath", this is My Ruin at their very best. Mick Murphy's huge guitar sound is all over "The Sacred Mood" and "Moriendo Renascor" (the translation of this is "In Death, I Am Reborn")  is a great example of this. Continue reading »
Independent Release
Review by Matteo Bussotti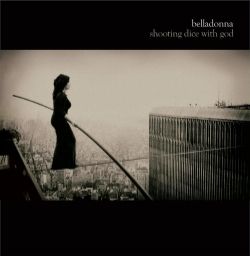 Italian band Belladonna formed in 2005, and since then they gained a constantly growing attention from media, bringing them also to Grammys, which is extraordinary for an independent band. They also claimed (and were recognized ) to have created a new genre: "rock noir". Listening to their latest album, "Shooting Dice With God", it immediately appears the sensuous side of their music, the soft roughness of their sound, and the beauty of their lyrics.
All the songs are capable of creating a very melodic carpet, before pushing you into a distorted, tight, heavy wall of guitars and drums. Continue reading »
Independent Release
Review by Tony Cannella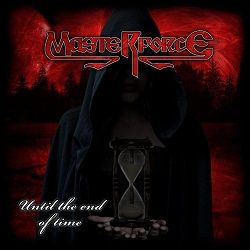 Hailing from (Where else?) Italy comes the 6 person power metal band Masterforce. This band also employs a full time violinist which perhaps sets them apart from a lot of power metal, since violins are usually associated with folk metal. Masterforce is fronted by the vocals of Francesca Bidut. Their debut demo goes by the title of "Until the End of Time", so let's delve into it a bit.
There are four songs that make up "Until the End of Time" and to me the best part of the demo is the guitar playing and power metal and classic metal riffs the infuse every song, and that's taking nothing away from the other musicians particularly vocalist Francesca. Continue reading »
Independent Release
Review by Tony Cannella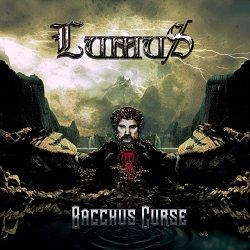 Hailing from Portland, Oregon, the band Lumus (named after Violin player Jon Lumus) offers a unique brand of symphonic metal. Of course Violins have been used in the past in this genre, but very rarely have they been used as such a prominent and lead instrument the way Lumus uses them, and that alone makes them stand out from a crowded genre.
The music on "Bacchus' Curse" is dark, but musically intricate and sophisticated – which can be heard throughout the 12 songs and 48-minutes worth of music. Lead vocalist Charlotte Camp adds plenty of drama with her voice – she can go from operatic to more of a clean, soaring metal voice and is backed by the beautiful music written and performed by the band. Continue reading »
Independent Release
Review by Tony Cannella
From France comes the symphonic metal band Eidon. The band formed in 2008 and released their debut EP "Fantasia" in 2010, now they have issued their debut full-length "Crystalight". Throughout this 14-song, 60-minute opus, Nightwish certainly comes to mind as a possible influence and the songs are filled with bombastic, dramatic and cinematic elements. The orchestral "Intro" builds to a powerful crescendo and segues into the pounding opener "Thunderforce". "New Dawn" is next and before long settles into a comfortable galloping groove. Lead vocalist Gabrielle Morche has an operatic delivery that fits the music very well. The songs are well crafted and written. Musically the band shift gears from the dramatic and cinematic to straight forward power metal (with some blazing guitar solos) and progressive metal. Continue reading »
6 color styles available:

Style switcher only on this demo version. Theme styles can be changed from Options page.