Browsing articles tagged with " released"
Interview by Miriam C.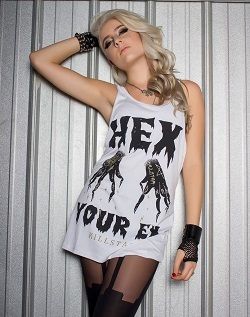 Los Angeles based singer Diamante, despite her young age, shows the power and grit of an experienced artist. It would be strange to you but Diamante, aside of a huge PR machine, has completely self-released her new debut EP called "Dirty Blonde" so we caught up the girl herself, just back from her successful Revolver's "Hottest Chicks In Hard Rock" tour. 
Hi Diamante, first of all, how are you and thank you for this special interview, we know that you are very busy promoting your new upcoming debut EP "Dirty Blonde". How life is treating you nowadays?
Life has been rad! I just returned from tour about a week ago and I've been soaking in as much of Hollywood as I can before I leave. It's been great seeing everyone and being able to rest, but I am excited to go back out on the road again. Continue reading »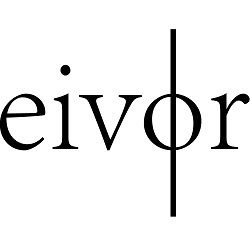 Interview by Alessandra Cognetta
Eivør Pálsdóttir
is a singer songwriter from the Faroe Islands. With her incredible voice, she has created music in a huge variety of genres, always challenging herself and pouring all her passion into her songs. Her latest effort is a collaboration with Lennart Ginman, "The Colour of Dark", a mesmerizing album that showcases her great vocal skills. Eivør is about to release her new solo album, "Bridges", about which we have exclusive news, and kindly lent us some of her time for a nice, in-depth chat about her music and much, much more. The result of this long, friendly conversation involves everything from songwriting through beatboxing (no kidding!) to the Hobbit, from her role as Marilyn in an opera to her thoughts about women in the music industry, where she also kinda interviewed me back. Eivør is a sincere, authentic artist, whose works I cannot recommend enough, and I think this interview stands as good evidence for my case.
Hello and welcome to Femme Metal Webzine, Eivør! It's a pleasure to have you with us. What have you been up to, lately? Continue reading »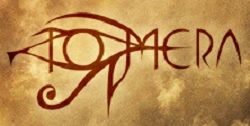 Interview by Alessandra Cognetta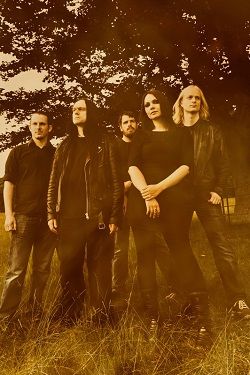 One of the most varied and well-crafted albums of 2012, To-Mera's "Exile" has already been praised in our "Reviews" section and is definitely one of the best records from last year. We took the chance and got in touch with lead vocalist and original founder member Julie Kiss to ask her some questions about the band, her career, Egyptology (!) and the current state of the music industry. Scroll below and dive in to read more!
Hello and welcome, Julie! First of all, a belated wish for a Happy New Year from Femme Metal! How are you and how has 2012 been for To-Mera?
Thanks, likewise. I'm great thank you, life is good right now. As you know, To-Mera have recorded a new album so it's been pretty exciting. All the more so because the album almost never got made… Then when it did, we recorded and produced it all ourselves which was a very new but immensely rewarding experience.
To-Mera's latest effort, "Exile", is a blessing for the ears and an infinite source of surprises (definitely one of my favourite albums of 2012, and I swear I'm a neutral party!). There's plenty of reviews to read around, but if you had to review it by yourself, track by track, from the point of view of someone who saw the record come to life, what would you write?
I think I would refuse unless I had a lot of time on my hands 😉 there is so much going on but the songs are all connected: they follow a plunge into a deep dark place that ends in a sort of spiritual enlightenment… Continue reading »
Interview by Matteo Bussotti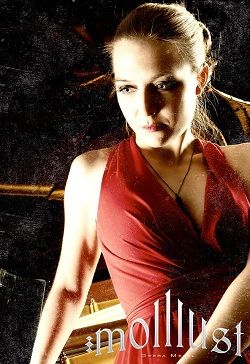 After the release of their first full-length, "Schuld", Molllust are now ready to answer some questions; so we couldn't let escape this chance to ask the newest, most interesting "opera metal" band! Well…there isn't much to say, since Janika explained pretty much all we needed to know (and even more!) in the interview…so…we hope you'll enjoy it as much as we did!
Hi Janika! Welcome to FemmeMetal! How are you feeling now that your first album has been finally released?
Hallo Matteo! My feelings concerning the album are a bit hard to describe. Of course, I was very proud to hold it in my hands – but there is much more. All the memories related to the CD – the time in studio, the rehearsals, the meetings with our designer – the joyful moments, when we had a good take in studio. And also the sorrows, when something didn't work as planned. The fear to send a work full of personal emotions out into the world – and the hope to reach people who feel like me when they listen to the music.
Interview by Vard Aman
To rise from the sea of Female Fronted Symphonic Metal and stand out as a band that is both of an exceptional quality as well as something that is distinctly different from the rest takes quite an act; and Lanewin, from St. Petersburg, is just such an act. They are fronted by Anna Belaeva – a multi-talented, versatile and highly imaginative vocalist; if you listen to their newly released masterpiece "Eclectic Tour", you'll hear what I mean. I was honoured to interview her recently.
Hi Anna, welcome to FMW! First of all, tell us a bit about your singing career before Lanewin? When did you start singing? What inspired you?
Hi! I'm glad to be here and answer your questions! Honestly I didn't have any singing career before Lanewin. I started singing at the age of 18 and immediately formed Lanewin, because I was not able to live without music and singing. What inspired me? Well, one evening heard amazing song that my friend sang to me. It was Nightwish's "Sleeping Sun". I was so impressed by that music, that the same day I listened to all their songs, and straight after that I started listening to music, before that day I didn't listen to it. And several days later I tried to sing with Tarja's voice, and soon realized that singing is what I want to do in my life. Continue reading »
6 color styles available:

Style switcher only on this demo version. Theme styles can be changed from Options page.