Browsing articles tagged with " revamp"
Label: Nuclear Blast
Review by Tony Cannella
Floor Jansen is simply awesome! With her voice and vocal range she can sing and adapt to any style of music, from opera, to power metal, to symphonic metal, to lush ballads, she can do it all. On her second album with ReVamp, entitled, "Wild Card", Floor and her band displays their unique ability to present a multi-tiered diversified album all within a decidedly metal framework. The band is on fire and there are not too many singers better than Floor Jansen, in any genre – not just metal.
I hate to put all of the credit for ReVamp on Floor. She is obviously the focal point and most recognizable name in the band, but she is surrounded by world class musicians who contribute plenty with their talent and writing skills. It is definitely a band effort and not a Floor Jansen solo album. Continue reading »
Label : Nuclear Blast
Review by Davide Torresan
After almost a year of waiting, finally the soundtrack of the movie connected to the last Nightwish's album,"Imaginaerum", is out. After its release the album had a global success, giving reason to the ambitious project of Tuomas Holopainen of creating a film with some new songs written by himself. Riding the wave of enthusiasm, Nightwish decided to leave for a long tour that took them first in Europe and then in North America. In October the waiting for the film's release has been ruined by the premature split with the singer Anette Olzon. It caused the panic within the fanbase of the Swedish singer and an increase of hope to see the return of Tarja Turunen for the nostalgics of the "Old Era". None of this happened. In no time Anette has been replaced with the talentuous Floor Jansen (Revamp, After Forever) to finish the tour in North America. To celebrate the end of the first part of the tour and the end of the works on the film, Nightwish decided to do a final concert at the Hartwall Areena in Helsinki. And the premiere of the film took place immediately after the show.
"Imaginaerum" (The Movie), directed by Stobe Harju, tells the story of Thomas Whitman, an elderly songwriter with an otherworldly imagination. During sleep, the old man fights to find the most important memories of his life and to relive the experiences of his youth. He must also contend with the fact that, due to a serious illness, his life is in danger. Only the dreams are the "sanatorium" to cure his imagination and soul. Continue reading »
NIGHTWISH's long-awaited "Imaginaerum" film — based on the band's album of the same name — will be released theatrically in Finland on November 23. The movie had its premiere on November 10 at Hartwall Arena in Helsinki, Finland, where the audience was treated to both a full-scale NIGHTWISH concert and the first-ever public screening of the movie. The "Imaginaerum" screening at Hartwall Arena was preceded by a show by the musicians in NIGHTWISH themselves in what was their last concert in Finland this year. Professionaly filmed video footage of NIGHTWISH performing the song "I Want My Tears Back" at the Hartwall Arena can be seen below.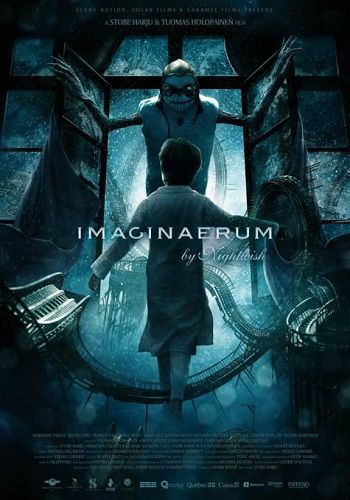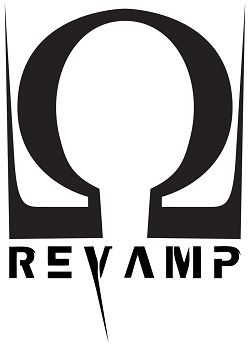 Interview by Miriam C.
Transcription by Tony Cannella
Interview Floor Jansen it's one of my countless dream that I've fullfilled, it was fantastic know that her she's back with ReVamp but at the same time it was hard to ask for me ask some questions about After Forever, I've felt, during the interview, her rage talking about Transmission Records and as a fan and chief editor I feel very sorry for this bad story. In the end she was very happy to talk with our webzine. I want say only one thing before you start to read the interview, for all you After Forever fans overthere : Floor has told us (better had begged me) not to buy the new re-release of "Prison Of Desire" because this release it's practically illegal or better not officially recognized by the band.
Your first album, with Revamp is available from the 26th of May and the first album of your come back since the After Forever split. What was the genesis of this album and what was the right moment when you realized it was the right time to begin this new adventure?
After Forever stopped a year ago now, over a year ago, in the beginning of 2009. I did need some time to sort of mourn that, I was very sad that we stopped. I didn't want to stop making metal, I did need some time to recover and to think what was next because I studied a lot of different styles, I like a lot of different styles. I had so many amazing reactions from all over the world, asking, "okay, what are you going to do now ?", that gave me a lot of strength and energy to start working on Revamp, which was April or May of last year, I am very proud that within a year I managed to get from a concept and an idea to an actual release.
I read through Twitter that you were ill?
Yes, I was. It was nothing serious actually, it was just a lump in my throat – not a very pretty story – so I wasn't really sick, there was just a little thing in my throat that disabled me to sing. I sounded horrible, I sounded as if I would never sing again. It sounded but it didn't feel bad. I really doubted if I'd be able to sing again. It took over the weekend for me to get back, I don't even have my full voice back now, I'm just trying to shut up as much as I can (laughs) and take it easy, live healthy and then I'll be fine on Friday. Yeah, it's one of those things that when you work hard, your body becomes tired, it loses its resistance, and then all of a sudden, there you are. If I was doing anything other than being a singer then I would have no problem.
Good luck for the release party with the Red Limo String Quartet.
Yeah, I'm so happy they are joining. I really wanted this evening to be special and so many people had a positive response to the shows that I did with them before even though they were After Forever songs, I'm very sure people will appreciate it.
I know that's hard to talk about and I can understand if you don't want to answer questions about After Forever anymore.
No it's okay, I mean for 13 years it was part of my life and part of the reason why Revamp can become successful is because of After Forever. I know a lot of people felt the end came very sudden. We put our explanation on line and a lot of people felt like it wasn't enough, a lot of people wanted us to do a good bye show and none of that happened. I can imagine that a lot of people are kind of in the dark, how After Forever stopped then you start with something new and it's not weird that people want to hear that part of the story.
After Forever is and will forever be one of my favorite metal groups, along with Nightwish and Within Temptation. The only thing that's missing is an After Forever live DVD. Never got a temptation to film one?
We had a many. We had a record company for our first four albums, Transmission Records.
That label, Epica had problems with them too.
Well, Epica had problems, but believe me, we had way worse because we were with this label for much longer, and we couldn't get away. We wanted to make a live DVD but the label just made it impossible and by the time we were able to when we were with Nuclear Blast, and the time we can start planning for that we stopped playing live. I understand that people want a live DVD; I would have really liked to have it as well. I was hoping we could do a farewell show or farewell tour, but you need six people to agree on that, and the rest didn't want to.
In the future, will there be any official re-releases of the early After Forever albums?
I don't know. I honestly don't know. The guy who went bankrupt is still in charge of the rights of the CDs, so it is up to him if he wants to release something again or not. That is a very frustrating thing as an artist, to see that your albums are not being made or distributed anymore, or he makes a re-release and he re-masters something or puts more crap on it then re-sells it, he puts After Forever on it but then it is something we never really wanted. I don't know how the future will look when it comes to this, because the guy who owns it, I'm sorry to say, but he's crazy. I don't know, I have to admit that it got to such a negative energy that I stopped running after it, because it is useless, there is nothing to do about it.
I have a question about the cover. Who is the creator and what does it symbolize to you?
Well, it's not a literal symbol for something. It's more that I wanted the cover to be very aggressive and dark with a feminine edge with a lot of bright colors (white and pink). I saw a picture in a magazine actually, where that was one image with more pictures morphed into one, I really liked that idea, so I asked the team who made that picture, "can you do my art work?" so yeah they created that image out of pictures of me. I never wanted to be on one my own albums, but the way it's done now, it's not like typical singer on the cover thing, and it's really integrated artwork. I'm really happy with it.
If I define your style as Gothic or Symphonic metal, is that right or is there something you would add?
We can be Gothic as far I am concerned. I never understood what Gothic or our music has to do with each other (laughs).
Can you talk a little about the lyrics behind the songs?
The lyrics all have different subjects. Some are more written by personal subjects, others are written about what is happening in the world. Three are connected to one theme though, "In Sickness Till Death Do Us Part", they are three songs that deal with the subject of a person being very sick without ever being healthy again. The only thing left for him or her is death and this process is seen through different eyes and different moments in those three songs. "I Lost Myself" for instance, the piano ballad at the very end of the album that is a more personal song.
The album has three guest stars on the album. Russell Allen of Symphony X, Bjorn Strid of Soilwork and George Oosthoek formerly of Orphanage. How was working with them?
With all three of them I didn't work personally with them. George came to the studio on a day I couldn't be there, but he did come to the same studio that I did my vocals at here in the Netherlands. He sings on the song, "Here's My Hell" which was basically done but we felt we were missing something, we missed growls. I called him because I knew him when he was in Orphanage. Russell Allen I met on the Arjen Lucassen's Star One tour in 2003 and we stayed in touch ever since. We've always had the intention to record something together and when I was writing, "Sweet Curse" it felt like the perfect time for that. Bjorn of Soilwork I never actually met before, I am a big Soilwork fan though, it was actually the record company who recommended him for that part, they contacted him and I got a message from him the very same day that he really liked the song and liked my voice and was happy to work on it. So that was very cool.
Do you have any promotional video clips planned?
No, nothing yet.
Let's talk about the present line-up. Are they only live members or in the future will they be considered the definitive ReVamp Line-up?
Yeah, the ReVamp members that I played with live today are the ReVamp members. I started with them more as a project. I got the name, I had a plan for the art work and the music and I thought, "okay, how do I get this done fast and good", so I started to work with two other songwriters that I knew, of course it is never a guarantee that it will work, but fortunately for me, it did. We also recorded the album together with a studio drummer and at the same time we started to look for band members, and the guys who are now in the band are the ones that I want to continue with. ReVamp is not a solo thing, but it is initiated by me, I am sort of the captain of the ship. We are doing this together and hopefully we will be able to write the next album together.
Talk about your plans for the future…
I have some things in the pipeline but nothing is concrete yet. The main thing we are focused on is doing a tour in Europe – hopefully Italy as well. It is definitely important that ReVamp crosses the border soon and we probably will be supporting a bigger band in Europe, and there is a lot of interest coming from South America as well. Nothing is 100% yet.
Never thought about just publish a live album with the Red Limo String Quartet?
I did, but because After Forever just stopped, it wasn't something that was on my main priority list. I was working hard to set up a new band and After Forever stopped. To release something with After Forever songs, the rest of the guys didn't really want that.
Thank you for the interview, Floor.
Thank you spreading the ReVamp word in Italy.
Links
ReVamp : MySpace * Facebook * Twitter * Site
Floor Jansen : MySpace * Facebook * Twitter * Site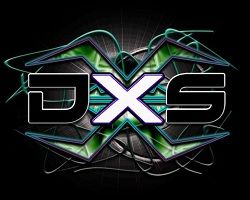 Interview by Ed MacLaren
Boasting a heavy progressive metal sound, France's Devious eXperiment of Synthesthesis – or DXS –immerses us in a dark apocalyptic world with their debut album "Cathar5y5″. But the devastation on this impressive concept album is not of nuclear holocaust or war spinning out of control: the destruction takes place deep with the recesses of the mind. Vocalist Alienor Colin took some time to discuss with Femme Metal the foundation of "Cathar5y5″ and some of its deeper meanings.
"Cathar5y5″ is a seriously awesome debut. You're treading in some serious concept album territory though – we're talking major Ayreon, Queensryche sci-fi stuff here. Give us a little background on the story of "Cathar5y5″ and how it evolved?
Well, first of all, thank you for the compliment. As for the story, Jean-Michel, our keyboards player, laid its foundation, drawing his inspiration from events that happened in his own life to create a fiction based on people's psychology and their ability, not to say their need, to develop their own torments. Then we worked on these themes to harmonize them with our musical needs!!! I'd like to remind you that "Cathar5y5″ was first "born" in a futuristic fictional world, in which a free from physical sufferings man, particularly thanks to pharmaceutical and genetic progress, will more than ever enjoy psychological torments (romantic philosophy).
"Cathar5y5″ makes some bold philosophical points over the course of the album – most prevalent the disruption of natural order through scientific manipulation. It's interesting that in "Cathar5y5″ as mankind masters its external environment through the eradication of disease it loses control of its internal mental mechanisms. What is the connection you're trying to draw here?
We can see through that inevitability, a mere irony of fate, that despite the Cartesian aspect "Cathar5y5″ takes advantage of, remains a notion that governs our world in a cruel manner.
The "Cathar5y5″ vaccine provides an artificial self-actualization in response to society's desire for instant gratification in all areas of life. Will this ultimately always fail?
The Cathar5y5 world had to be plausible indeed, but by definition, a totally imaginary futuristic fiction. Even though the concept origins lie in many winks, we never wanted to transfer the ins and outs of the story to the futuristic or contemporary real world. The script was to end badly to show the whole tragic and therefore "metal" extent of the album form and content! Our music is meant to naturally be in minor keys, dark and melancholic!
The people in Cathar5y5 strive for peace and perfection but actually enjoy the suffering they endure. Is it that the reach for the unattainable always comes with pain and hardship?
Human nature has always wanted to be equal to the Creator, perhaps out of vanity and therefore to reach perfection. However in Cathar5y5, the question is about controlling rather than reaching perfection. Nevertheless, if there was a message to learn, it would be the contradictory and perverted necessity for man to endure suffering! Here indeed, as he is deprived of physical sufferings, he develops new mental torments, which are the subjects of each song. So Cathar5y5 does take its essence in the romantic philosophy.
Is there a biblical allegory in Cathar5y5? Man strives for perfection through its faith in false idols (or corporations) instead of God and suffers the ultimate consequence?
There are some biblical hints in the script, in particular the seven vaccines and the seven diseases that echo the seven seals of the Apocalypse, however the ultimate punishment that ends this fiction doesn't really embody anything allegorically biblical but merely tragic.
"Cathar5y5 " highlights a bleak world-view. Do you think humankind is in a downward spiral of self-destruction? Can we do anything to change it?
The album indeed develops a rather pessimistic vision, perhaps simply to match the traditional aesthetics of metal music we've heard so much about lately (Hellfest). Nevertheless, we must confess and note that the members of the group ceased believing in "man's nobility". Fortunately, fantastic people are still to be discovered in our world that are worth forgetting the rest!
Why did you decide to tackle something so conceptually intense for your debut?
That's not an easy question. Let's say that, even though it's a debut, it is a project into which we wanted to put ourselves totally and show a great maturity to compensate for its status as a "first album". And also, the making of a universe for a group seems to me an essential matter that helps musical, visual and textual cohesion.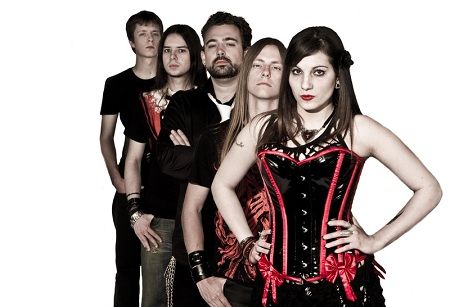 How directly is DXS invested into the "Cathar5y5″ storyline? Will future releases continue to be extensions of the Cathar5y5 concept?
The story of Cathar5y5 remains a fiction as a source of inspiration for this first opus; we have already started working on the second album that should offer a different concept, still based on an imaginary script!
A great story and lyrics are a big part of a great album but you need to back it up with a strong musical foundation. DXS has the musical skill to really bring the concept and lyrics alive. Was the music written to match the concept or did the music come first?
Thanks again! Well, I don't really remember whether we had already written some lyrics before completing the concept album, however some songs like "Mirror of Terror" or "Catharsis" obviously showed from the composition a schizophrenic will through the elaboration of their asymmetric riffs or of their structures. Other tracks inspired themes matching the concept but peculiar to the universe about them, for example "Nocturnal Phobia".
DXS displays some serious prog chops with some great riffing that match perfectly the tone of the story. How difficult was it to conceptualize the music to fit around the story?
This was done fairly naturally because, through the colour we wished to give to the album and the concept that was written in order to never betray that will of darkness, we all were in a very special state of mind during the stages of difficult composition!
Your vocals really stand out on "Cathar5y5″. Your singing is strong with a beautiful tone that drives the music forward. Did you experiment with your technique to get the right vocal feel for each track?
Thank you! Generally and also to face the other productions, progressive music leaves little place for singing; however as a singer I have more freedom than my fellow instrumentalists. I must confess that once the musical parts are ready I can quite intuitively and easily compose my vocals. What takes me more time is to find the right vocal feel for each theme. And I'm not used to always singing the same thing! The vocal parts evolved as the pre-productions and also as the recordings progressed thanks to the advice of the sound team I worked with!
Alexandre Ardisson's grunts are excellent but you also brought in some guest vocalists for "Cathar5y5″. How did you get Clément Marse of Continuum and Julien Leon of Darkenhold involved in the project?
It happened quite naturally. Clément is a long time friend who sings in another prog music group Continuum and we have played some dates with them. We really needed a particular male voice to punctuate "Amnesia" and we are fond of sharing our musical trips with our close musician friends. The same thing with Julien Leon alias Cervantes. Alexandre is also Darkenhold's bass player and we are all very close friends of Julien, who is quite an interesting person, humanly speaking! "Psychotic Depression" is a very dark song and we wanted a very strong and typically "black" voice to confront the lead vocals!
What were the influences and inspirations that fed "Cathar5y5″? DXS seems like it would have many other influences other than music though…literature and film?
From a musical point of view, with a concern for originality, we give a great importance to combinations at the same time: prog with Andromeda and Dream Theater; black/death with Dimmu Borgir and Ihsahn; and symphonic with Symphony X, Revamp and After Forever! As I said before, the concept album was widely inspired from the Romantic philosophy.
Finally, several members of the band are students in audiovisual courses and all of us are widely influenced by cinema: as an example, the lyrics of "Mirror of Terror" are a tribute to David Lynch's Lost Highway.
We have to talk about the band name: Devious eXperiment of Synthesthesis. It's a bit of a mouthful. Can you explain the origination of the name, especially the Synthesthesis part?
Let's say that in a way, we adapted the definition of "synesthésie" (synesthesia in English), a mental pathology consisting of the association of two senses like sight and hearing and that's exactly what we wanted to translate – that is to say music and colour, especially from a harmonic point of view, which is not always easy thing to do… and we must also confess that we wished we had a much longer name than our friends in Spheric Universe Experience, who by the way, asked me to sing on one of their songs "White Willow" during the recording of their last album.
Are you planning on touring and showcasing "Cathar5y5″ a la Queensryche's Operation: Mindcrime?
It's really difficult to find dates in the metal circle, especially with a first album. However, we should work on a tour project by the end of 2011!
(Famous) Last words?
Describing the world of DXS is not an easy thing to do. I do hope that, thanks to our answers, you'll fancy having a look at our MySpace and giving "Cathar5y5″ a listen.
Links
MySpace * ReverbNation * Facebook * Site
6 color styles available:

Style switcher only on this demo version. Theme styles can be changed from Options page.