Browsing articles tagged with " rock"
Interview by Crix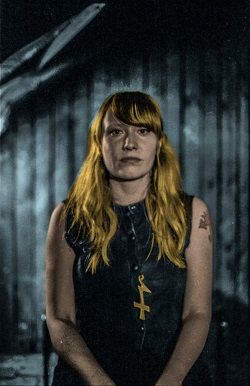 Seremonia
is heavy psychedelic rock band from Finland. After their last released "Ihiminen" we have the opportunity to interview with the singer Noora Federley that is ready to take us into the dark with her music.
Hey Noora,thank you for your time and welcome to Femme Metal Webzine!
Hi, and thank you!
With the release of "Ihminen" many people are interested in your music, but when the band was born? Do Care to give us some biographical hints?
It all happened pretty fast even though the idea for Seremonia had been in our minds for longer. We've known each other for years, but this was a completely new line-up. We just wanted to play this kind of music, and luckily Svart Records wanted to release our first album "Seremonia" in 2012. And a lot of nice things have happened since then.
What's the origin of the name Seremonia (that in english means Ceremony) and why did you chose it? Continue reading »
Label: earMUSIC
Review by Tony Cannella
The much anticipated debut solo album from Anette Olzon is finally here. Of course Anette was previously the lead singer for a little band called Nightwish for two albums and prior to that she fronted the AOR band Alyson Avenue. She started working on this solo album while she was a member of Nightwish, so it has been several years in the making. Not knowing what to expect, I was quite excited when this album came my way  having been a fan of her work with Nightwish and Alyson Avenue. Would she continue the musical path set forth by Nightwish or revisit her AOR roots ala Alyson Avenue? Continue reading »
Label: WormHoleDeath
Review by Tony Cannella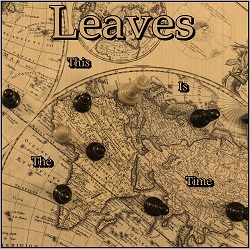 When last we heard from the Spanish band Leaves they were issuing their debut full length back in 2010. Now, after a few years of silence, the band returns with a 6-song EP entitled, "This is the Time".
The opening track "Insane Heart" begins with a powerful groove-laden riff as the song transforms into a dreamy sort of vibe. This is my favorite track. Musically, the band is still influenced by Anneke era The Gathering – not that it's a bad thing. Vocalist Rachel has a solid voice that is sure to remind people of Anneke van Giersbergen. Continuing on, we have the second track, "Now Is The Time". This song starts with a slower tempo, before quickly speeding up and becoming heavier. Other highlights include: "Salvation" and "The End".  Continue reading »
Independent Release
Review by Tony Cannella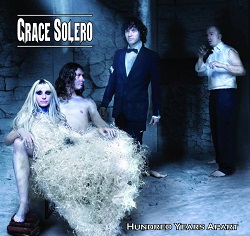 Following up her impressive debut album "New Moon", the UK songstress Grace Solero returns with an equally impressive sophomore outing, "Hundred Years Apart". The band has certainly grown and progressed and the songs on "Hundred Years Apart" are better rounded and sounds like a hungrier animal.
Grace Solero continues to walk the line between alternative, metal, electronic sounds and catchier, accessible hard rock. The songs do have a bit on an edge to them. "St. Ives" is a great example of a song that could get Grace Solero some mainstream attention as well as the haunting track "Once Again". On the other hand there are songs like "Riptide" and "Electro" that should please fans of the heavier stuff. Continue reading »
Label: All Out Music
Review by Tony Cannella
La Strange – also known as – Angela Castellani is a singer from Northern Italy. Her debut album is called "Queen of Disguise" and is made up of 10-songs and 38-minutes worth of worthwhile melodic hard rock.
The bluesy opener "Control" gets the ball rolling. Angela's voice carries a lot of Fire and passion, and that continues on the next song the haunting "Addicted to Some Thoughts". "Enjoy All Their Lies" starts off as ballad before transforming into a like-able up-tempo rocker. This song changes tempos several times and Angela pushes her vocals to the limit. Other highlights include: "Far Away", a cover of the Michael Jackson song "Give in to Me" and the last two songs "Queen of Disguise" and the ballad "You Finally Knocked Me Down". Continue reading »
6 color styles available:

Style switcher only on this demo version. Theme styles can be changed from Options page.