Browsing articles tagged with " rock"

Questions by Ed MacLaren
Collected by Edoardo Fiumi
Dutch singer Anneke van Giersbergen is never one to rest on her musical laurels. Since leaving The Gathering in 2007, she has been tearing up recording studios on three continents releasing a string of successful albums with Agua de Annique and as a solo artist – not to mention the lengthy list of incredibly diverse musical collaborations. The constant recording and touring to an ever expanding audience around the world is great news for her fans, and thankfully it shows no signs of slowing down. One of the truly unique voices in music, van Giersbergen is looking to break out big with her new album, "Drive". A heavy power pop album brimming with hooks, riffs and stellar vocals, "Drive" achieves the perfect balance with her metal roots and her ever-expanding musical palette. Femme Metal got a chance to talk to the groundbreaking singer during sound check on her most recent swing through Italy.
Continue reading »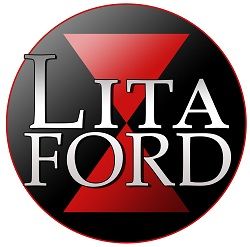 Interview by Tony Cannella
The Queen of Metal is back (again)! After her breakout LP "Living Like a Runaway", Lita comes back with a kick-ass live album called "The Bitch Is Back… Live" so we have took the occasion to get more updates about this fantastic live CD and her next projects! 
Hey Lita. I was just listening to the new live album, "The Bitch is Back… Live" and I think it's really awesome. Are you pleased with the way the live experience came through on the record?
Yeah, I am. You know, live albums are tricky. You can feel everything that goes on and hear everything that goes on, you really can't cover shit up on a live album, so it better damn well be real. This album has a lot of energy, it has true energy. We are truly happy to be playing and truly happy to be on that stage rocking and it shows. It's kind of a funny album; too, it has a little twist of humor to it. We're really happy with it.
Yeah, it definitely sounds like there is a lot of enjoyment. You left in a lot of the between song stage banter which is pretty cool. It does come across as an authentic live album.
Continue reading »
Label: SPV/Steamhammer
Review by Tony Cannella
When rock legend Lita Ford released her album "Living Like a Runaway" on an unsuspecting public, there was really no reason to expect greatness. I mean, she had been out of the limelight for many years and her previous album "Wicked Wonderland" did nothing to elicit any kind of excitement in the metal buying public at large. Then came "Living Like a Runaway" and not only was it the perfect "true" comeback album, but I would put it right up there with all of Lita's classics. So what's the next step? For Lita, it's releasing an equally exciting live album that captures the excitement and energy surrounding Lita's return to form on the "LLAR" tour. "The Bitch is Back… Live" is a continuation of "Living Like a Runaway" with Lita and her killer band in all their live glory. Continue reading »
Label: Svart Records
Review by Cristina Gregori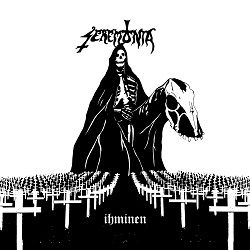 Seremonia is a Finnish band, they play heavy psychedelic rock sings in Finnish language. The band influence can rely on the Finnish punk and prog rock. The voice of Noora Federley preaches the dark gospel that takes us into the dark. "Ihminen" means "Human" in Finnish brought us like magic in a perfect dark ceremony. It start fast with the witch master "Noitamestari" where Noora fully display her scratchy vocals. The whole album continues with moments of progressive and psychedelic rock wheelies.
The guitar riffs are really good in particular on "Ovi" - that is one of the most appeling- but the best surely is "Suuri Valkeus" ("The Great Light") it's so energetic and it fits perfectly. Continue reading »
Label: Royal Noise Records
Review by Davide Torresan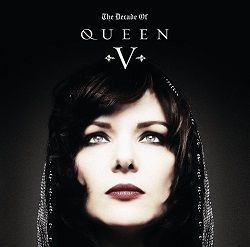 Queen V is an underground rock icon of New York. With a career of almost ten years, she has a rock style that draws fully from the bands that made history of this genre. Nothing new on the horizon if it wasn't that V's songs have an incredible energy. A rock voice, verve, charisma and the desire of kicking some ass are her main qualities. Besides you have to add the fact that she had the honor to open the concerts of Twisted Sisters and Billy Idol, so she really knows her stuff.
I said ten years, what better way to celebrate it than releasing a compilation? V seizes the moment with "The Decade Of Queen V" which sees the collaboration with some famous guitarists and of course her. Continue reading »
6 color styles available:

Style switcher only on this demo version. Theme styles can be changed from Options page.