Browsing articles tagged with " rock"
Interview by Michelle Henriquez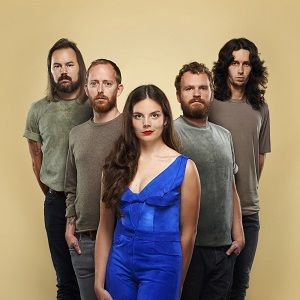 The Netherlands based band GOLD define themselves as "a contemporary rock band that's heavy because of the songs, not the sound, but why? Let's discover with us more about their music and their debut album "Interbellum" released via Van Records on 2012 with this nice chat happened few months ago with both singer Milena Eva and guitarist Thomas. 
How did you experience the show?
Milena: Yeah, it went great we think, it is kind of hard to grasp the feeling 5 minutes after the show, but I think we did alright.
Thomas: We made a few mistakes but because we were a bit stressed playing a set of just 30 minutes and lacking the drummer for quite some time. Plus it was great to play a set for such a big crowd. We played some festivals in Holland and even Sweden but nothing this size. Continue reading »
Label: Rise Above Records
Review by Tony Cannella
Since the release of their self-titled debut, the female duo The Oath has called it quits. Too bad too, because "The Oath" has some pretty cool songs running through it.
The rumbling guitar riffs intro the first tune "All Must Die" which has a doomy Black Sabbath vibe. The next track "Silk Road" continues in the vein of the previous song. "Night Child" picks up the tempo with some greater, heavy riffing and an infectious melody and just flat out rocks.
The Oath has a definite Ozzy-era Black Sabbath vibe going for them – which can never be a bad thing. Other highlights include: "Leaving Together" (which has a dark and sinister feel to it), "Black Rainbow" and the 7-minute closer "Psalm 7". Continue reading »
Independent Release
Review by Tony Cannella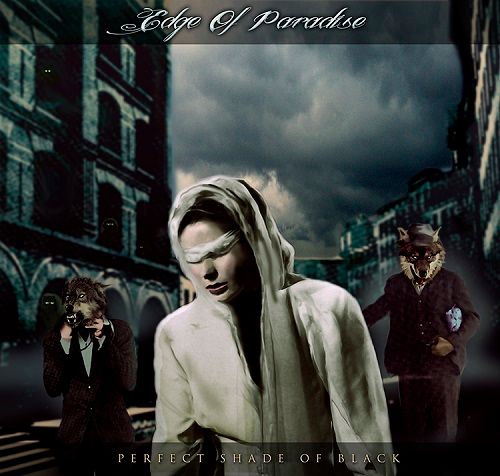 Before even listening to the new EP from the American metal band Edge of Paradise, I could tell that it already had so much going for it. The EP was recorded by rock veteran Bob Kulick, mixed and mastered by the legendary Michael Wagener and the album cover was done by Ioannis who was behind some classic metal artwork. How cool is that? Besides, I thought their "Mask" album was a pretty cool debut, so I couldn't be giddier than review "Perfect Shade of Black".
"Perfect Shade of Black" begins with the eerie sounding intro of the title song before the song kicks in with relentless fury. Up next is "In a Dream" which is a very powerful and emotional song featuring some cool tempo changes and Margarita Monet's wailing vocals. Continue reading »
Label: Artist Station Records
Review by Tony Cannella
With their debut album "Euphobia", the German progressive metal outfit Eyevory came completely out of the blue and well, came as a bit of a surprise. And I mean that in the best way possible. Eyevory offers up an eclectic array of songs and are not afraid to veer away from the prog genre from time to time. I have always said that doing this gig allows me to experience great music that normally I would (unfortunately) not get to hear. I can't think of a better example than Eyevory.
With the level of musicianship and writing it is hard to believe that "Euphobia" is a debut album, I mean where do you go from here? Okay, that may be a question for another day, but for today Eyevory should be very proud of "Euphobia". Eyevory features two female lead singers in their ranks. Continue reading »
Label: Retcon Recordings
Review by Tony Cannella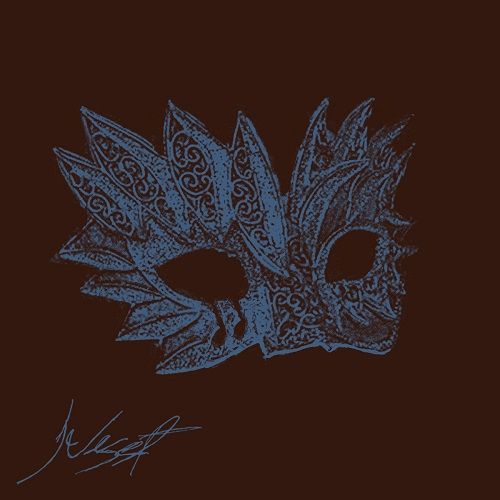 From Boston, Mass. USA, the band Baliset has existed for almost two decades. That's right, the atmospheric rock band first formed in 1996 by Greg Massi. In 1999 he was joined by drummer Adam Letourneau and the two began writing songs for what would eventually be their debut album "A Time for Rust" which was finally released in 2009. For the ensuing live dates the band brought in bassist David Chisholm on bass and Lauren Flaherty on vocals to round out the line-up. As the band was recording their newest EP Lauren Flaherty left the band and was replaced by Bridget Kelly (ex-Avariel) and not too soon after David Chisholm was replaced by Nick Yeager on bass. That is the line-up that can be heard on their new EP "Exordium". Continue reading »
6 color styles available:

Style switcher only on this demo version. Theme styles can be changed from Options page.