Browsing articles tagged with " rock"
Label : Alfa Matrix
Review by Davide Torresan
Born in 2006, the Italian Helalyn Flowers reach the goal of the 3rd album after a couple of nice works like "A Voluntary Coincidence" and "Stitches of Eden". This duo of musicians is formed by Nøemi Aurøra and Max, and they propose a rather original sound that mixes industrial, rock, an abundant use of electronics and the beautiful voice of the singer Nøemi.
"White Me In Black Me Out", like the title suggests, shows us the two faces of a medal: one white, calm and melodic, and another one, black, dark and chaotic with its guitar riffs and some overwhelming refrains that will punch you brutally in the face. Continue reading »
Independent Release
Review by Tony Cannella
My Ruin has quietly (or loudly) forged a solid career for themselves based on integrity and the quality of the music. On their just released 8th album Tairrie B. along with her husband and talented multi-instrumentalist Mick Murphy not only continues to push the envelope, but has managed to bring things to an even higher level. Tairrie B. has always managed to produce music that is vital, relevant and significant and with "The Sacred Mood" those traits are still present.
At only 32-minutes long, "The Sacred Mood" doesn't overstay its welcome. The songs are to-the-point and get the job done. From the slow build of the opening riff of "Monolith of Wrath", this is My Ruin at their very best. Mick Murphy's huge guitar sound is all over "The Sacred Mood" and "Moriendo Renascor" (the translation of this is "In Death, I Am Reborn")  is a great example of this. Continue reading »
Independent Release
Review by Matteo Bussotti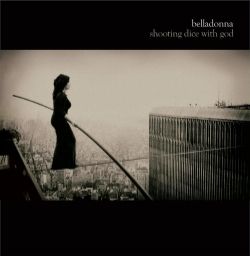 Italian band Belladonna formed in 2005, and since then they gained a constantly growing attention from media, bringing them also to Grammys, which is extraordinary for an independent band. They also claimed (and were recognized ) to have created a new genre: "rock noir". Listening to their latest album, "Shooting Dice With God", it immediately appears the sensuous side of their music, the soft roughness of their sound, and the beauty of their lyrics.
All the songs are capable of creating a very melodic carpet, before pushing you into a distorted, tight, heavy wall of guitars and drums. Continue reading »
June 11 release of new EP marks the start of a very, very busy year
Band launches online video series: "The (Un) Real Lives" of Courage My Love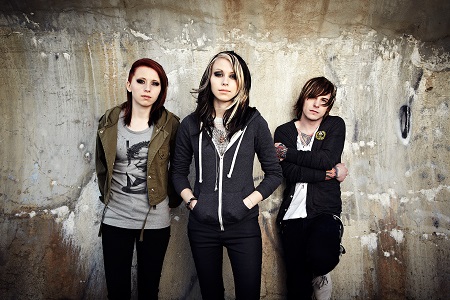 Homeskool Prom Records / Warner Music Canada recording artist Courage My Love have announced June 11, 2013 as the release date of their latest EP, "Becoming". Recorded in Toronto with producer Chris Perry, "Becoming"'s 8 songs showcase the band's rip-roaring rock. The first single from the EP will be the track "You Don't Know How" which will be accompanied by a video shot by award-winning director Warren Sonoda. Fans can purchase the single starting today at iTunes. The lyric video for "You Don't Know How" debuts today online at alternativepress.com . The release of "Becoming" will be followed by a series of live dates in Southern Ontario. The band's first full-fledged Canadian tour is expected to be announced for the Fall. Continue reading »
Label: Rapid Fire Entertainment
Review by Tony Cannella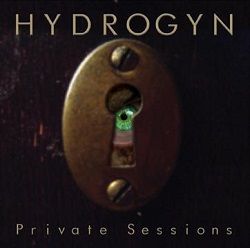 The Kentucky based melodic hard rock band Hydrogyn first burst onto the scene in 2004 "Best Served With Volume" and followed that up two years later with "Bombshell". Now, eight years into their career the band has just released their fifth and perhaps best album, "Private Sessions". I have to admit, that I have always liked Hydrogyn. They have a definite 80s vibe to them – which is always cool – but beyond that they just have good, memorable, classy songs. No opera, death grunts, soaring power metal vocal gymnastics, Hydrogyn is an anomaly in today's metal scene.
"Private Sessions" opens with a bang, thanks to the huge classic metal opening riff that begins the glorious frenzy of "Something to Say". Continue reading »
6 color styles available:

Style switcher only on this demo version. Theme styles can be changed from Options page.