Browsing articles tagged with " rock"
Label: Chiral Records
Review by Tony Cannella
Ganglion is an all female hard rock band from Japan. Their style is an eclectic mix of genres, but mostly focuses on hard rock and alternative which can be heard on the second mini album "Rising".
The track "Rise" opens things and this is a pretty much straight-forward hard rock tune with a rumbling guitar riff. The next song is where the band delves into experimentation a bit. "Beyond the Screen" offers a bit of an electronic flavor at the beginning and has a funky bass line, but it also has its bombastic moments. The next track "Loser" has a punkish vibe to it and the following track "Wonderland" is a beautifully played instrumental with a techno/alternative sound. The EP is concluded with the hard rock and pop flavored "Tonight". Continue reading »
Label: Frontiers Records
Review by Tony Cannella
From Sweden, Adrenaline Rush is a band with a sound that harkens back to the 80s. Not that it's a bad thing, to the contrary it is always cool to hear a band that has an influence from the 80s, and as long as it's done well – with power, conviction and integrity – than all the better. With their self-titled debut, Adrenaline Rush pretty much nails it.
Adrenaline Rush is an album that is sharply produced and comes fully loaded with a great sound and solid performances. Heavy guitar riffs abound, starting with the opening track "Black n' Blue" and continuing on with the infectious video track "Change". This one in particular is an instantly memorable song thanks to a catchy hook, a great guitar driven groove and an unforgettable chorus. Continue reading »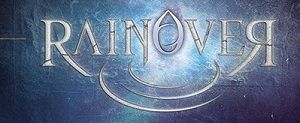 Interview by Ed MacLaren
The creation of new music can demand years of patience and perseverance in the face of adversity in order to bring a distinct musical vision to the masses. For Spain's Rainover, this long road to fruition could be summed up in the title of its new album, "Transcending the Blue and Drifting into Rebirth". A potent mixture of gothic atmospherics and intense melodies, Rainover's debut guarantees a powerful and emotional listening experience. Vocalist Andrea Casanova took some time out of her busy schedule to talk to Femme Metal Webzine about the genesis of the new album and the transcending and rebirth of the band.
Hi Andrea! Welcome to Femme Metal Webzine and congratulations on the new album!
Hello Ed and Femme Metal Webzine readers! Thank you so much for your interest and your great words on our work.
"Transcending the Blue and Drifting into Rebirth" is quite a mouthful for an album name. How did you come up with the title? Continue reading »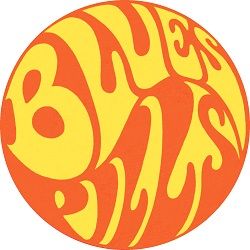 Interview by Alessandra Cognetta and Miriam C.
Intro by Alessandra Cognetta
Having the chance to speak directly with an artist is always an incredible experience. You get to see the essence of their music through their personality in ways that a written interview is not able to provide. This time I got to chat with Elin Larsson, the lovely and cheerful vocalist from Blues Pills, an international band whose style is a mix of psychedelic rock, blues and soul. They started making music back in circa 2011 and have just released their first album through Nuclear Blast. Blues Pills has already grown a lot and shows great potential to grow even more. Their debut album is inconfutable evidence of this, as is their relentless energy on stage. Read below for a nice, in-depth conversation about music, recording methods, unexpected accents, art and optimism.
Hi Elin! First of all, nice to meet you and welcome to Femme Metal Webzine. How are you?
Hi! I'm doing good. It's pretty warm here in Sweden, unusually warm, but I'm just enjoying it because I don't know how long it's gonna last! Continue reading »
Label: Nuclear Blast
Review by Alessandra Cognetta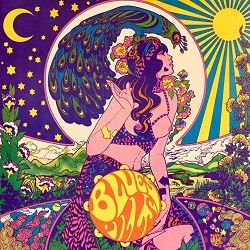 Blues Pills's self-titled debut album is a journey through time. The band manages to incorporate and mix together soul, blues and rock'n'roll to deliver an incredibly energetic performance where everything is in the right place.
The first track, "High Class Woman", is also the first single and it introduces all the main elements of the band's sound, from Elin Larsson's amazingly incisive voice to the fine guitarwork of Dorian Sorriaux. Blues Pills shifts from standard paces to surprising progressions, like the noteworthy half-ballad "Black Smoke". "River" is a more pensive, almost melancholic song, that shows the band's ability to portray different moods. The album features previously released songs, like "Devil Man", or rearrangements from older works. Continue reading »
6 color styles available:

Style switcher only on this demo version. Theme styles can be changed from Options page.
Archives