Browsing articles tagged with " rock"

Interview by Tony Cannella
If people think that life on the road is all glamor and fun and no worries, you will think differently after reading about the plight of Conquer Divide. The band is currently on the All-Stars tour, a tour that the band almost saw derailed due to van and financial difficulties, but Conquer Divide soldiered on and managed to continue with the tour. Their self-titled debut is out now and is one the most ferocious and relentless debut's I've heard in quite some time. Not only that, but the band proved to be an excellent live band as I found out when the tour stopped in Worcester, Mass. At the famous Palladium. Following their (all too brief) set I had a chance to talk to the two singers Kiarely (clean vocals) and Janel (screams) – the band is completed by guitarists Kristen and Izzy, bassist Sarah and drummer Tamara – and that in and of itself was an experience. The two vocalists gave a great interview and were a lot of fun to talk to, they also gave great insight into what life is like on such a high profile tour. Continue reading »
Label: Artery Recordings
Review by Alysha Hayden
Conquer Divide's self titled album is a debut for the six women that make up this multi-continent band. Their search to find the right combination took them all over the world which now has the band based in the UK as well as the US. In listening to this album you wouldn't pick that the band does not contain one male. Especially with the screaming vocals which are delivered exquisitely by Janel. She reaches that deep register effortlessly. Conquer Divide opens with a cleverly titled track, "Sink Your Teeth Into This" and wow do the ladies give you a taste of their sound. They waste no time getting into their well constructed lyrics with clean vocalist Kiarley's sound close to that of Hayley Williams from Paramore. It sounds like Paramore may have inspired a little of "Eyes Wide Shut" with a similar fast rock sound to much of their popular tracks. Continue reading »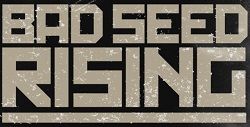 Interview by Tony Cannella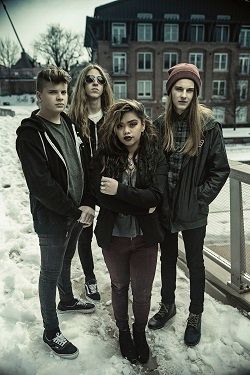 From Baltimore, MD., Bad Seed Rising was formed in 2012. The band is quite young as in teenager young. BSR is comprised of vocalist Francheska Pastor, guitarist Mason Gainer, Aiden Marceron on drums and the quartet is rounded out by bassist Louey Peraza. Despite their young age they have already released three EPs with their latest "A Place Called Home" put out by Roadrunner Records. I'm sure the young age of Bad Seed Rising will be the main focus of some and it shouldn't be. The fact is "A Place Called Home" is a seriously ferocious offering and one that is currently dominating my playlist. Lead vocalist Francheska Pastor recently took some time to answer a few questions and tell us a little about what is going on in the world of Bad Seed Rising.
Thank you for doing this interview for Femme Metal, Francheska!
Of course! Thank you for having me!
You have just released your new EP, "A Place Called Home". For those who haven't heard it, how would you describe it? Continue reading »
Label: Despotz Records
Review by Alysha Hayden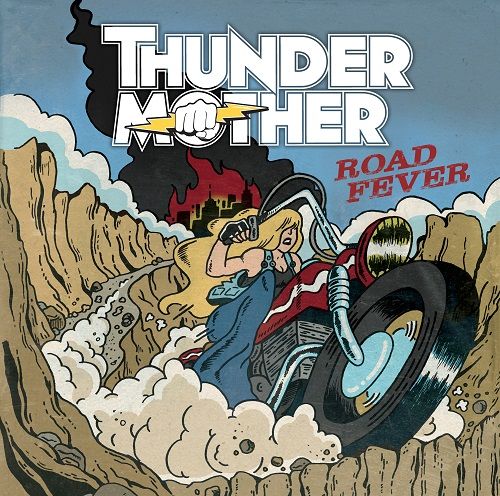 ThunderMother = a Swedish based quintet of badass rock n roll chicks! Main vocals are by Clare Cunningham, on lead guitar we have Filippa Nässi, Linda Ström on bass, Giorgia Carteri on rhythm guitar and Tilda Stenqvist on drums. From the moment you press play on this album you can expect a big rock sound with lyrics that you'll be dying to sing along to the next time you're behind the wheel. Think of AC/DC with feminine power. "Just a Tease" is the first track and this sassy song is sure to get you grinning slyly while you toss a finger wave at the hottie in the car beside you. I recommend you check out the video, the ladies shot for a visual taste of their brilliant dynamic. Just around the bend is "FFWF (Fight Fire with Fire)" which kicks it up a notch and settles us in the ThunderMother's fast paced sound that'll have you pushing that throttle a little harder. Continue reading »
Interview by Tony Cannella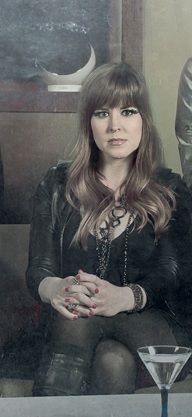 District 97 is a progressive rock band hailing from Chicago. The band has received much (well deserved) critical acclaim for their releases – in particular, their latest opus "In Vaults", which was released earlier this year. Lead vocalist Leslie Hunt was kind enough to take the time to answer some questions. Here is what she had to say…
Welcome to Femme Metal Webzine. Thank you for taking the time to do this. Your new album "In Vaults" has just been released. It is very good. How would you describe it to those who have yet to hear it?
Thank you very much! I would say that "In Vaults" is our sludgiest, grittiest and most dynamic album to date. The songwriting is more developed, the performances are at their most passionate and the quality of the recording is superb. We pulled out ALL of the stops for this one and we are all extremely proud of how it turned out.
What has been the reaction from the fans and media?
Everyone seems to be thoroughly enjoying it! Haven't read any negative reviews yet. The consensus is sort of similar to what I stated above. People are picking up on the "next level" factor of this record. Bill Bruford himself even wrote an in-depth rave review for us to tuck in our hats. Continue reading »
6 color styles available:

Style switcher only on this demo version. Theme styles can be changed from Options page.