Browsing articles tagged with " rock"
Label: Sony Music Finland
Review by CriX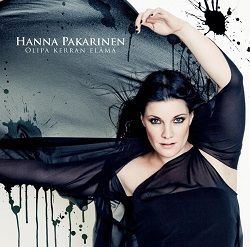 Hanna Pakarinen was the first winner of Idol's Finnish edition in 2004, after Eurovision in 2007 and 5 albums she's back with a new album. Her music is the perfect mix between rock and pop and her 'scratchy' voice makes the songs unique in its genre. Let be enchanted by this multi-faceted album and so, the first song is "Olipa kerran elamä" ("Once Upon a Lifetime"), that has been chosen as the second single, and it's a really good track that personally brought back to my memory the best of the 80′s sounds. "Laitetaan kuolema polvilleen", "Let's Death to the Knees" is the most rock song of the whole album and its keyboards intro is really particular. From the rockiest one to  "Jokapäiväinen" ("Everyday") a ballad that was designated as the first single for "Olipa kerran elamä". One of the best track of the whole album is "Anna minut takaisin"; whose Hanna's immaculate vocals creates an atmospheric, magical surrounding. Continue reading »
Label: Ex Cathedra Records
Review by Tony Cannella
Leah McHenry is a very talented singer/songwriter from Canada. Her debut album "Of Earth & Angels" was pretty damn impressive. Now she returns with a new 5-song 27-minute EP worth Celtic flavored hard rock entitled "Otherworld".
The EP begins with the melancholic piano driven ballad "Shores of Your Lies". This is kind of an interesting opener since not too many metal albums begin with a ballad, I would wager. Rain and thunder sounds intro the next tune "The Northern Edge" which turns into a heavier, melodic, mid-tempo track. Leah slows the tempo down a few notches with the atmospheric "Surrounded". I loved this song and it is my 2nd favorite on the album. This track features some great chill inducing vocals. Continue reading »

Interview by Tony Cannella
The veteran Italian metal band Lacuna Coil has been blazing a metal trail across the U.S. as part of the Hottest Chicks in Hard Rock tour – which by all accounts has been a huge success. With their new album "Broken Crown Halo" set to be released the band is poised for a long road of touring. Recently we spoke to one half of the bands lead vocal duo Cristina Scabbia to talk about the new album, the departure of two key members and more.
You are currently out on the Hottest Chicks in Hard Rock tour. How has it been going so far?
Continue reading »
Label: Century Media Records
Review by Tony Cannella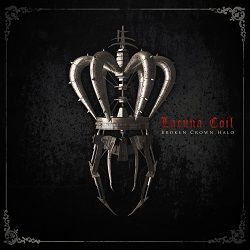 It's hard to believe that Italy's Lacuna Coil first released their self-titled debut EP sixteen years ago. Well, obviously a lot of time has passed but the band has maintained a certain amount of consistency on their subsequent releases. Some albums have been better than others, but for the most part the band has delivered throughout their history. 2014 sees the release of the seventh Lacuna Coil full-length album entitled "Broken Crown Halo" which in my opinion is the most inspired work this band has done in years.
The opening track "Nothing Stands In Our Way" is just pure awesomeness and a song that is all about positivity and gets the listener pumped for what is to follow. That is followed by "Zombies" and "Hostage to the Light". Continue reading »
Label: Frontiers Records
Review by Tony Cannella
For me, Heart is one of those bands that it is easy to forget how many great songs they have. Everyone knows "Barracuda", "Crazy on You", "Straight On", etc. etc. but the fact is, their catalogue is so much stronger that just the classics that get played on the radio. With their new live album "Fanatic Live…" the band shines a light on some of their lesser known songs in addition to the aforementioned classics. And oh yeah, there is Ann Wilson who continues to have one of the best voices in all of rock.
From the opening of "Fanatic" taken from their last studio album and then "Magazine's" "Heartless" the band takes the listener on a rock and roll journey that spans their career. Continue reading »
6 color styles available:

Style switcher only on this demo version. Theme styles can be changed from Options page.