Browsing articles tagged with " rock"
Interview collected by Tony Cannella
Questions by Miriam C. & Tony Cannella
With her latest album "Taiga", Zola Jesus (AKA Nika Roza Danilova) presents the listener with an eclectic potpourri of music that ranges from rock, pop, electronic, goth and more. It really is an interesting and entertaining listen. Recently we caught up with Nika to discuss "Taiga" and more.
Back in 2014, you released your fifth album, "Taiga". What can you tell us about the making of the album?
Well, first, I moved to this island called Vashon Island in Washington and I set up a studio in a house on the island. I just started writing every single day and tried to figure out what I wanted to do for my next record. I wrote so many songs and so many different types of songs. When I look back there was a theme running through many of the major songs that I had written and they all kind of tied together, and so I started following the trajectory of those songs and that was mostly lots of brass and beats and really clean vocals. The concept was about man's relationship with nature, our alienation with nature and how we kind of separate ourselves from the world in our own way. It is kind of exploring that in a sonic and a lyrical way. Continue reading »
Label: Sacred Bones/Tissue
Review by Warren Mayocchi
There are some albums that require effort to appreciate. Consider the opening track on "Apocalyse, girl" by Jenny Hval. The track is called "Kingsize", it has a spoken word vocal with minimal music and sounds as backing. Bananas feature regularly within the lyric for "Kingsize", "I rock the bananas gently/Move back and forth/Don't wake them". The track continues and later we hear, "I beckon the cupcake/The huge capitalist clit". Are you intrigued? Do you want to hear what else happens on an album with this type of opening?
Beauty is in the ear of the listener and you will likely love or hate what Jenny Hval has created. Each song is a unique sound landscape that at times has the collage approach of "Revolution 9″ by The Beatles, at times the musical beauty of the Goldfrapp album – "Felt Mountain", at times the diversity that you could expect from Emilie Autumn. Continue reading »
Label: Rise Above Records
Review by Peach Galea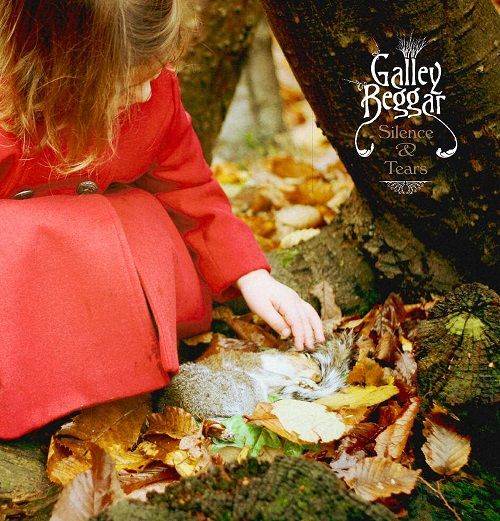 Galley Beggar are a London and Kent based band formed of 6 members who have all fallen in love with the rich old tones of folk rock. With the use of mandolins, guitars, bass, violin, percussion, drums and vocals they have managed to produce music that gives you the feeling of going back in time where the resonating sound of folk rock raged through the woodlands.
My personal favourite track from the album is "Empty Sky", I love the vocals and lyrics in this track, not to mention the solo's that manage to take your worries away and to induce imagery of clouds in an empty sky.
Galley Beggar are influenced by bands such as Led Zeppelin and Fairport Convention. Continue reading »

Interview by Ary G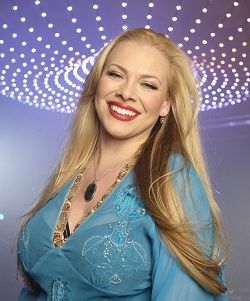 The corresponding commitments seem not to stop the couple (only in professional terms) Kiske/Somerville, that, after almost five years of silence, comes back with the second album of this project. On the occasion of the upcoming release of "City of Heroes", we had the opportunity to have a chat with the beautiful Amanda Somerville about future plans and this brand new, highly anticipated record.
Ciao Amanda

Ary's here! Welcome back to Femme Metal.net! First of all, I'd like to congratulate with you and your husband and I'd like to congratulate for the baby!

We've discovered that you'll be a great mom so congrats, really I guess you're super happy!
Ciao Ary! Thank you for having me once again.

And thank you for the well wishes! Yes, Sander and I are very happy. Continue reading »
Label: Frontiers Records
Review by Warren Mayocchi
Amanda Somerville and Michael Kiske have released a collaboration with a heroic title and similarly themed lyrical content. This is a fun album – combine a couple of great voices with a solid backing band, give them songs of heroism and inspiration, then listen to the powerful output. The music on the album stays with the rock sound displayed in the couple of videos that have been created for "City of Heroes" and "Walk on Water". To my ears, the latter is the best track on the album.
There is variety in the sound of the band with regular musical highlights from all musicians. Mostly the album has an energetic melodic hard rock approach. Continue reading »
6 color styles available:

Style switcher only on this demo version. Theme styles can be changed from Options page.