Browsing articles tagged with " rock"
Label: Nuclear Blast
Review by Alessandra Cognetta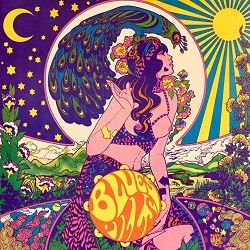 Blues Pills's self-titled debut album is a journey through time. The band manages to incorporate and mix together soul, blues and rock'n'roll to deliver an incredibly energetic performance where everything is in the right place.
The first track, "High Class Woman", is also the first single and it introduces all the main elements of the band's sound, from Elin Larsson's amazingly incisive voice to the fine guitarwork of Dorian Sorriaux. Blues Pills shifts from standard paces to surprising progressions, like the noteworthy half-ballad "Black Smoke". "River" is a more pensive, almost melancholic song, that shows the band's ability to portray different moods. The album features previously released songs, like "Devil Man", or rearrangements from older works. Continue reading »
Label: Epic/Sony Music Finland
Review by CriX
What happens if you put an actress, a cellist and 2 established musicians in the same band? An explosion of energy and pure rock music. Cherry & the Vipers is a Finnish rock band is formed by singer and actress Kirsi Ylijoki, the guitarist is Samuel Leminen, the bassist is Jarkko Strengell and finally we have Apocalyptica's  Eicca Toppinen playing the drums instead of his cello. Someone could think that's something peculiar but you have to absolutly check out their debut album, it's a good work, and if you like rock music, well, this is the band that you were looking for. "Rakkauden punk" introduces the album and it gives the right boost with Kirsi's scratchy vocals that give us an overall vision about their explosive music style. Continue reading »
Interview by Miriam C.
Well, Japan, despite its limited geographical width, is able to offer one of the best and exciting musical scene in the world (excluding the Scandinavian one) like we have disclosed during this months offering you exclusive interviews and reviews both in Japanese and English. So, it's time to introduce you the industrial rock band SoundWitch and their latest release "Romanesque", in order to do such we've asked a couple of question to the singer TWIN. For this interview we really want to thank for the help and effort Mr.Dave Cirone from Resonance Media!
Welcome to Femme Metal Webzine, TWIN – how are you?
Good afternoon! I'm doing great!
For the metal fans that are not familiar with SoundWitch, would you like to introduce yourself and tell us how you joined SoundWitch.
I'm one of the founding members of SoundWitch and I've been part of the band since its inception. Continue reading »
Seventeen Teen Rocker DIAMANTE unveils her new video clip for "BITE YOUR KISS" who was previously released in January and it made it to the Billboard Hot Singles Sales Chart at #3. After her recent success with "BURNS", which also made it to the Billboard Hot Singles Sales Chart at #6. "I tried not to think about the fact that we were shooting a music video and just put everything I had into the performance for the crowd. People can see sides of me they have never seen before." – said Diamante in a recent interview with FUSE. Check below the video Continue reading »
Interview by Miriam C.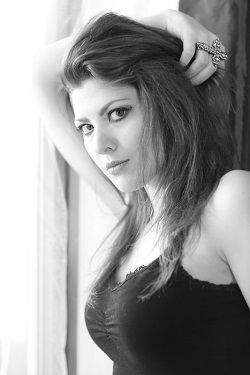 Even though Markize's second album "A Perfect Lie" was released almost 2 years ago, it felt right to dedicate a space to this nice Franch rock band. So, I've asked to Alina Dunaevskaya about the recent album, the new band member (yeah, there are have been some line-up changes) and her upcoming projects. Brace yourself, Alina's solo album is coming! Read more in this interview…
Hi Alina, how are you? I hope you're really fine!
Hi Miriam, I'm fine thank you! Happy to talk with you!
"A Perfect Lie" is your latest brand new album. How was its genesis? When you have started to compose it?
We started the writing of the album at the end of 2009, then, in October 2010, we had the opportunity to support Tarja Turunen on her European Tour. So we put the writing on standby to prepare the gigs. It was a great possibility also to try several new songs live, and we were very happy to see how the audience react to our new stuff.  Continue reading »
6 color styles available:

Style switcher only on this demo version. Theme styles can be changed from Options page.
Archives
Calendar
August 2014
M
T
W
T
F
S
S
« Jul
1
2
3
4
5
6
7
8
9
10
11
12
13
14
15
16
17
18
19
20
21
22
23
24
25
26
27
28
29
30
31