Browsing articles tagged with " russia"
Label : Grailight Productions
Review by Vard Aman
North Diamond formed in Moscow in 2008 and play what could be described as a combination of melodic Black Metal and Death Metal. "По Ту Сторону Бытия" is their debut album; and it is just as this kind of music should be. North Diamond do not mess around: "По Ту Сторону Бытия" is a short, sharp, relentless no-prisoners-taken half hour of blackened melodic brutality that any fan of this type of music will drool over. Elena Scarlet is an expert and versatile growler, moving freely from deep Death Metal growls to Black Metal shrieks, with her own snarling growling style in between. There are some clean vocals as well – there is a guest vocalist that features on this album, Valentina Aaron, and the clean vocals could be hers (on the single that North Diamond released after "По Ту Сторону Бытия", "Fall of Man", clean vocals were provided by Evgeniya Rodnikova of Aura and Emerald Night). Continue reading »
Independent Release
Review by Vard Aman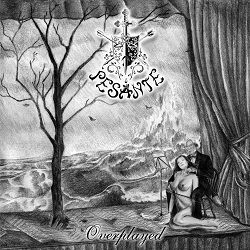 Pesante formed in 2008 in the city of Tver, about 160km North East of Moscow. In 2012, they were joined by their new vocalist, Natalia Sibilskaya (aka Alvane) – a Moscow based vocalist who was at the time also the singer of Sunwalter, and "Overplayed" (which was recorded as an earlier EP) was [re]released in 2013. "Overplayed" is regarded as an EP, but with 6 songs and at just under 40 minutes in length, I think it would be more justified to regard it as a full length album – an album that gives the listener a full taste of Pesante's versatility and creative song-writing talent. On Sunwalter's debut, "SETI Evidence", Natalia mostly used her "rock" vocals and her operatic vocals just once, albeit very effectively. On "Overplayed", she uses her full repertoire, and she uses it equally, if not more effectively than on "SETI Evidence". Continue reading »
Interview by Vard Aman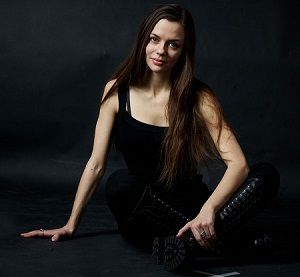 Sunwalter – an Extreme Metal band from Moscow who have recently released their debut album, "SETI Evidence". I caught up with their vocalists: Natalia, to talk about her singing career and the projects she has been and is involved with (such as Pesante, who also have a new EP out, called "Overplayed"); and Alexio, to talk about "SETI Evidence" and all things Sci-fi; and a few other topics too. At the time of this interview, the members of Sunwalter that featured on "SETI Evidence" had just parted ways; Alexio will continue with Sunwalter and Natalia will continue with Pesante.
Natalia, to start off, when did you start singing and what inspired you to become a singer?
Natalia: You know, I've been loving singing since childhood. As my mother says I tried to sing some tunes even when I was two. Then in high school I used to sing in all amateur concerts. At that time I was always preparing some songs of rock or metal bands to sing in front of audience. Continue reading »
Independent Release
Review by Vard Aman
Excalibur come from the fairly small city of Orel (Орёл – pronounced Oryol) about 400km South of Moscow, which is just next door in Russian distance. With a name like "Excalibur", you might be able to guess what kind of music they play. Yep, they play Symphonic Power Metal. And in the world of Symphonic Power Metal they certainly live up to their name in the superb quality of their craftsmanship, but not, unfortunately, when in comes to the international fame that they so rightfully deserve. Hopefully that will change.
So, what can you expect from this band and this album? You can expect some of the best material this genre has to offer – a vast dramatic sound full of intricate orchestration; heavy guitars, bass and drumming; excellent vocals (provided by Valeria Nikiforova); plenty of catchy melodies; and of course a few mellow ballad-type songs as well. "Душа" is the third offering from Excalibur, and their second full length album. The album kicks off with an orchestral instrumental and from then up to and including the sixth track the dramatic power of this band is almost relentless – particularly the songs "Дочь Вампира" ("Daughter of the Vampire"); "Душа" ("Soul"); and "ЭВОЭ" ("EVOE") – a powerful and catchy instrumental. Continue reading »
Label : Grailight Productions
Review by Vard Aman
2013 is off to a very promising start on the Russian/CIS Femme Metal scene with some great releases scheduled and some already released. Here is one I wasn't expecting, so it came as quite a pleasant surprise (thanks to Olga Salikhova for pointing me in their direction). Sunwalter has been described as Extreme Melodic Metal, and their debut album, "SETI Evidence" has, as one might expect from the title, a Space / Sci-fi / Sci-fi fantasy theme to it. It's more than just a theme however: "SETI Evidence" has a general Sci-fi feel and atmosphere throughout the album, and it's not really something I can describe very easily, you have to hear it. Sci-fi themes and soundscapes have long been prominent in the realm of Progressive Metal – Arjen Lucassen's various projects at the forefront – but I suddenly find myself a little stumped when it comes to such themes and soundscapes in more extreme forms of Metal: "Nexus Polaris" era The Kovenant (then known as Covenant) springs immediately to mind (and what an album that was!); and less well known, "Beneath an Alien Sky" era Mindcrime (then known as Prometheus). Sunwalter's "SETI Evidence", being a greater mixture of styles wanders somewhere in between those two, although mostly closer to the "Nexus Polaris" end of the scale. Sunwalter's vocalists, however, are much better than either of the aforementioned bands. Continue reading »
6 color styles available:

Style switcher only on this demo version. Theme styles can be changed from Options page.