Browsing articles tagged with " scarlet"
Label : Grailight Productions
Review by Vard Aman
North Diamond formed in Moscow in 2008 and play what could be described as a combination of melodic Black Metal and Death Metal. "По Ту Сторону Бытия" is their debut album; and it is just as this kind of music should be. North Diamond do not mess around: "По Ту Сторону Бытия" is a short, sharp, relentless no-prisoners-taken half hour of blackened melodic brutality that any fan of this type of music will drool over. Elena Scarlet is an expert and versatile growler, moving freely from deep Death Metal growls to Black Metal shrieks, with her own snarling growling style in between. There are some clean vocals as well – there is a guest vocalist that features on this album, Valentina Aaron, and the clean vocals could be hers (on the single that North Diamond released after "По Ту Сторону Бытия", "Fall of Man", clean vocals were provided by Evgeniya Rodnikova of Aura and Emerald Night). Continue reading »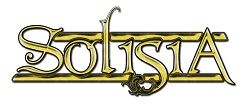 Interview by Matteo Bussotti
After some years of stop due to a line up change, Solisia are back with a masterpiece published on 2012 via Scarlet Records called "UniverSeason". Their third album sees the debut of the new singer, Elie Syrelia and for this reason, we've reached her and asked her some questions about her background, "UniverSeason" and how she got the singer spot in the band. Enjoy!
Hello Elie! We are so glad to have you here on Femme Metal! How is the public reacting to your latest album "UniverSeasons", which came out about 2 months ago?
Hello Matteo, thank you for this interview! Everything seems to be going well and we are very happy with the outcome. Continue reading »
Label : Scarlet Records
Review by Tony Cannella
From Italy, the symphonic progressive metal band Solisia released their debut album "Ordinary Fate" in 2010. Since then, the band has changed labels moving from Underground Symphony to Scarlet and has changed vocalists as well, replacing Marilena Stigliano with Elie Syrelia. With all due respect to Marilena, the addition of Elie may be just what this band needs to ascend to the next level in the realm of Symphonic metal.
The impressive thing about Solisia is their ability to be super melodic whilst still delivering intricately played hard charging metal songs. The song writing is excellent and varied and never gets tiring to listen to. Continue reading »

Interview by Matteo Bussotti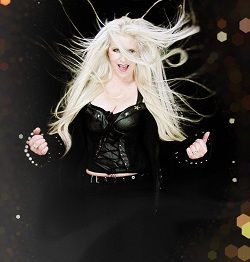 WildeStarr second release, "A Tell Tale Heart", came out not so long ago, so we decided to ask the band's founder and frontwoman, London Wilde, some questions. Being an extremely experienced musician, and having worked in pretty much all the fields related to music, we had the chance to ask her about pretty much anything which came to our mind; and her answers were very satisfying, it has to be said. So, here we present you the interview with London Wilde, from WildeStarr! Enjoy!
Hi London, welcome to Femme Metal! We are very pleased to have you with us here. My first question is: you pretty much did everything regarding to music, you composed the soundtrack for an independent movie, you were a sound technician, and now you sing with WildeStarr. How do these aspects of music differ from each other, and, on the other hand, are they similar in some way?
Thank you Matteo, it's great to be speaking with you! When someone hires you for a specific task, the goal is to present their vision to the best of your ability. In WildeStarr I am presenting my own vision, which is far more satisfying for me. It is also more challenging.  ALL my musical skills are required in the band because I sing, write melodies and lyrics, play keyboards, record, produce and mix. WildeStarr is the amalgamation of all my experience in music, and is much more personal.
Why did you choose to dedicate "A Tell Tale Heart" to E.A. Poe? Has Poe played an important role in your personal and artistic life, maybe?
The album is about a broken heart, and the journey it takes. The Edgar Allen Poe influenced stories are used as a metaphor for that journey and tells a new story. My writing in this theme happened organically without specific intent.  It could have been Tennyson, or Saki, other writers/poets I admire, but the subconscious creative mind chooses it's own muse. Horror and macabre themes really lent themselves to what I was feeling at the time. Continue reading »

Interview by Matteo Bussotti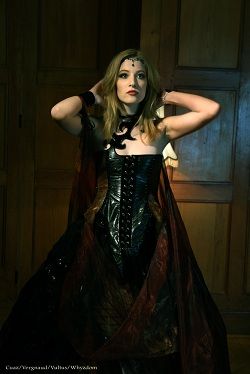 It's not an usual thing to have such a young singer in a successful band. Nonetheless, this is what happens in Whyzdom. Their career just took off with the release of their latest album, "Blind?", and so we felt obliged to ask their singer some question! Talking to her has been a real pleasure, and although her young age, we can foresee a great future for Elvyne. So, ladies and gentlemen, enjoy our interview with Elvyne Lorient, from Whyzdom!
Hi Elvyne and welcome to Femme Metal! My first question is a simple, personal one: at what age did you start singing? Did you immediately fall in love with music, or did you take the "musical path" later in your life?
Hello Matteo ! I started singing at the age of 6 I think. It was my father who made me sing with him… and I never stopped since then. So it has become a part of my life very early.
I think your band's name, Whyzdom, is an interesting game of words, isn't it? Can you explain it to us?
Oh, since I joined the band only this year, I'm not sure that I know everything about this. Vynce told me once that it was based on several words : Wisdom, Why, Kingdom… so, well, for me it evocates a contrast between the quietness of wisdom and our music which is full of energy. Continue reading »
6 color styles available:

Style switcher only on this demo version. Theme styles can be changed from Options page.