Browsing articles tagged with " scarlet"
Label: Scarlet Records
Review by Tony Cannella
Remember when the Spanish symphonic metal band Dark Moor had a female singer? It seems like ages ago since the band released their last album "The Gates of Oblivion" with Elisa C. Martin on vocals. Actually it was 2002 and it was such a great album, as were the two that preceded it. Unfortunately Elisa departed soon after the release of "The Gates of Oblivion" and was replaced by the male vocalist Alfred Romero and he has remained a fixture in the band ever since. That is not to criticize the band. Alfred Romero has added his own unique style to the Dark Moor sound and he has been with them long enough to carve his own niche as their lead singer. Plus, he does a damn good job. Now the band returns with their 9th album "Ars Musica". On this album Dark Moor utilizes female singers on background vocals and it gives the material some richness and enhances the music and songs. Continue reading »
Interview by Miriam C.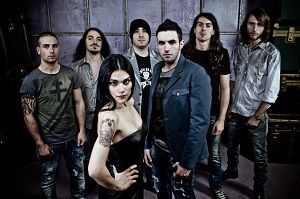 Commercial choices sometimes are a little pandering and they cannot and must not be discussed, as it's necessary for the success of a whole project. Pursuing The End from Italy is the perfect example of this, due to the change in the music sound, now based on the metalcore genre. We had the pleasure to exchange some chats with Giacomo and Chiara, the singers, that explained us the latest news about their band.
Hi Chiara, hi Giacomo, welcome to Femme Metal. Let's begin our chat talking about your debut album. It's called "Symmetry Of Scorn" and it'll be out soon. Would you mind sharing some details with us? Let's start from the album title… Continue reading »
Label: Southern Brigade Records/Scarlet Records
Review by Tony Cannella
This is the 3rd album from the Italian symphonic rock band Godyva. The band formed in 2000 and released their debut album in 2006, followed by their sophomore effort in 2008 and now after a lengthy gap has just released album number three. There seems to be different categories that Godyva gets lumped into. Progressive, gothic, symphonic metal, etc., etc., I guess there are elements of all that in their sound, but to me they are just a good symphonic rock band with tons of melody. Lead singer Lady Godyva does not go the operatic route; instead she stays more in tune with the song, but also demonstrates that she has a wide range to work with.
From the opening keyboard driven intro and into the hard rock riffage of "Apocalypse Fire", Godyva presents an instantly catchy and likeable hard rock and metal cocktail. Continue reading »
Label : Grailight Productions
Review by Vard Aman
North Diamond formed in Moscow in 2008 and play what could be described as a combination of melodic Black Metal and Death Metal. "По Ту Сторону Бытия" is their debut album; and it is just as this kind of music should be. North Diamond do not mess around: "По Ту Сторону Бытия" is a short, sharp, relentless no-prisoners-taken half hour of blackened melodic brutality that any fan of this type of music will drool over. Elena Scarlet is an expert and versatile growler, moving freely from deep Death Metal growls to Black Metal shrieks, with her own snarling growling style in between. There are some clean vocals as well – there is a guest vocalist that features on this album, Valentina Aaron, and the clean vocals could be hers (on the single that North Diamond released after "По Ту Сторону Бытия", "Fall of Man", clean vocals were provided by Evgeniya Rodnikova of Aura and Emerald Night). Continue reading »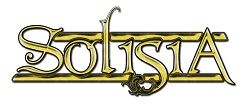 Interview by Matteo Bussotti
After some years of stop due to a line up change, Solisia are back with a masterpiece published on 2012 via Scarlet Records called "UniverSeason". Their third album sees the debut of the new singer, Elie Syrelia and for this reason, we've reached her and asked her some questions about her background, "UniverSeason" and how she got the singer spot in the band. Enjoy!
Hello Elie! We are so glad to have you here on Femme Metal! How is the public reacting to your latest album "UniverSeasons", which came out about 2 months ago?
Hello Matteo, thank you for this interview! Everything seems to be going well and we are very happy with the outcome. Continue reading »
6 color styles available:

Style switcher only on this demo version. Theme styles can be changed from Options page.