Browsing articles tagged with " shirley"
Label : Stunvolume
Review by Matteo Bussotti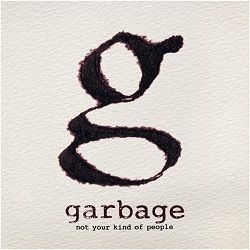 90′s Rock iconic band, Garbage, is finally back on the scene with their latest album: "Not Your Kind of People". For those of you who don't know Garbage, let me just say they feature Butch Vig (You know Nirvana's "Nevermind" and Foo Fighters' latest album, "Wasting Light"? This produced these albums, along with many others) on drums, Shirley Manson (one of the most famous and talented female singers of the last two decades, at least), Steve Marker on guitar and Duke Erikson on bass. The made some pretty famous songs, like "Cherry Lips", "Only Happy When It Rains" or "I Think I'm Paranoid". Do you remember now? So, are you ready for the time warp? Continue reading »
Label : Black Sand Records
Review by Stina & Mark Hateley
In their more than fifteen years of existence, Mostly Autumn have gained a reputation as one of the most influential British prog bands of the new era – partly because of their spellbinding soundscapes, and partly because of the figure of frontwoman Heather Findlay, who parted ways with the band in 2011. "The Phoenix Suite", the debut solo recording of Heather, is the first 5 track EP in a series of 4, and, alongside Heather herself and guitarist Chris Johnson, it features performances from Dave Kilminster on guitars, Steve Vantsis on bass and Alex Cromarty on drums. Much as the title seems to imply, it marks a new beginning in her career – which means that, of course, those expecting something reminiscent of what Mostly Autumn became known for, would be disappointed. As it's normal for an artist deciding to embark on a solo career, Heather is clearly striving for colouring outside the lines required by her work in Mostly Autumn, and trying to sail through uncharted seas – or better still, fly towards new horizons. Much of the EP sheds her prog roots in favor of a more up-to-date and probably more mundane palette described as 'dark', 'quirky', 'rocky' and 'bohemienne': what Heather is doing at this time of her career on "The Phoenix Suite" is laying down an elegant, but accessible brand of Rock that is sure to please fans of her as a singer but will probably leave fans of Mostly Autumn quite perplexed. That's not to say that she doesn't have potential as a solo performer – but it's rarely realized here, rendering this small collection of songs, for the most part, inert if easily listenable. "The Phoenix Suite" seems to find Heather pursuing a personal vernacular she'd yet to define: here's hope the next episodes in the EP serie will see her closer to her musical personality.
Rating – 65/100
6 color styles available:

Style switcher only on this demo version. Theme styles can be changed from Options page.