Browsing articles tagged with " singers"
Interview by Miriam C.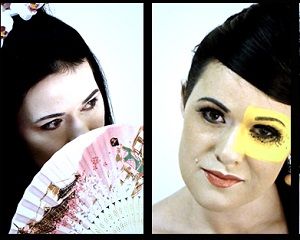 After some painful band splits (we have already seen her in action with Axxis and Xandria), the German singer Kerstin Bischof has decided to going solo (helped by her husband – and former Axxis guitarist – Guido Wehmayer) with her first independent offering called "Project Ava", that at the moment is only avalaible digitally via ITunes. Read what she says about this new musical adventure in the following interview.
Hi Kerstin, first of all thanks for accepting the interview! It's an honour!
Hi Miriam, thank you for the opportunity to talk about my music

As an artist what is your background and influence and what is the fact that triggered you to become a singer?
There is no single fact that triggered me to become a singer. It was always an urge or a drive inside me and I absorbed everything musical around me. A big influence was Kari Rueslåtten when I was a teenager. Nowadays it's artists like Tori Amos and my husband Guido Wehmeyer who inspire me the most. Continue reading »
Interview by Miriam C.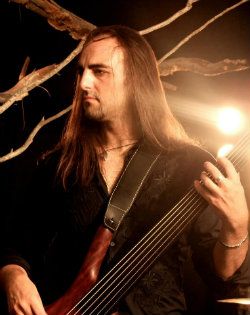 Soon I've have heard that Maltese Gothic Doom Metal Weeping Silence band have had a major line up change I've contacted the band and write down like hell this interview. I'm proud to offer the first exclusive interview the new singer Diane Camenzuli but beside this I've haven't forgotten to investigate more about the third album "For the Unsung" that sees the guest starring of Draconian singer Anders Jacobsson. To know more simply scroll down. Enjoy!
Hi Sean, first of all welcome to Femme Metal Webzine, how are you?
Thank you for the interview Miriam. I'm fine, hope the same for you and the reader of Femme Metal webzine.
Sean, would you mind giving me some biography infos for the users that don't know Weeping Silence?
Weeping Silence was formed in the late 90s and developed from a slow tempo doom female fronted band with the release of "End of an Era" (2008), then symphonic/gothic metal with the release of "Theatre of Life" to a present gothic/doom metal band with the latest full length album "For the Unsung".  As is expected with a band that has been around for some time, we have gone through some line-up changes, the latest being a vocal replacement. Weeping Silence is currently signed to Ravenheart Music Records and operates with Limelight Productions for non-exclusive concert booking in Europe.
So, your third album is out on Ravenheart Music and is called "For the Unsung". Can you tell us more its genesis?
The album is a reflection of the members' thirst to play gothic/doom with an aggressive edge. The insertion of male growling is an obvious indicator, but the riffs just sound heavier and more powerful, with several slow tempo passages. We wanted to do something that hits the core of the music we like and at the same time sounds modern.
"For the Unsung", it gives me an impression like something obscure and unfinished. What does the title mean for you, what did the band want to express?
The album is dedicated to all contemporary heroes that go unnoticed in the world. They do not have monuments erected in their honour or wear medals. They are the everyday people who comes to a cross roads and chooses the path they feel is right with courage. This idea can be transposed to many life situations, and the idea is for everyone to see it from their own perspective.
Also what infos can you reveal about the album cover? It's enigmatic…..
The artwork captures the theme of "For the Unsung" in the form of the Greek myth of the Coronides who in self-sacrifice saved the people from their doom. The Coronides are the two comets on the artwork, who are the daughters of the god Orion. They offered their lives in sacrifice to save their people from the plague. The gods were so touched with their humanity that they transformed them into comets to shed their eternal light. It is not a very popular myth when compared to others but it is a good representation of 'the unsung'. This artwork was done by Jan of Darkgrove, and we feel it looks very nice, especially on the digi-pack edition.
On "Love Lies Bleeding" Draconian's Anders Jacobsson participates as a guest star, when was the first contact with him and how's working with him?
Anders appears as guest singer on "Love Lies Bleeding" and "The Search Within". Joe knew him through Facebook, then I got to know him over the internet. He's a great guy really. To be honest, he could have easily said no to our request for him to feature, but he chose to do it even though we are not as famous as Draconian. This shows he loves the metal scene and is not a big-headed person. We respect him a lot. He did his vocal parts at Dead Dog Farm Studio in Sweden.
Also for "Love Lies Bleeding" you have shot your first videoclip, can you tell us more about it? How's was this experience?
This was a great experience. We did not have a great budget, and between us and the label we thought of shooting this video because we know how powerful YouTube has become. The experience was a blast! It was shot in summer, so you can imagine the heat. As a band, it really brought us together, and individually we realised how far we want to go in this scene. It was an eye-opener as well as a good experience.
Between "Theatre of Life" and "For the Unsung" passed only 1 year from the publication, do you notice (or better) are you able to notice any differences?
The difference is noticeable to anyone who has both albums. It is true that the release dates are close, but "Theatre of Life" was recorded in 2006 and released in 2011. So the music is much older than the release date. "For the Unsung" was composed between 2007 and 2011, and released in 2012. So the difference in composition time is more obvious to us!
Joseph and Rachel have recently left the band. And on Facebook you have already announced t
hat you have found a new female singer, mind you give the honours and present her?
We wish Rachel and Joe all the best with their future projects. The new female vocalist is Diane Camenzuli. She is 24 years old and ready for your questions!
Diane, welcome, I assume that this is your first interview that you ever made, how do you feel? Excited? Do you have any curiosity to share about yourself rather you prefer doing a detailed presentation of yourself?
Hi Miriam, thank you for the interview. Actually, I had some interviews about my music career in general, but this is my first interview regarding Weeping Silence. Yes, I am very excited about this new phase in my life. I have been into rock and metal for many years but never managed to settle down, the main reason being the difficulty to find musicians who are truly into the genre. Joining Weeping Silence is a challenge that has energized me like never before. All the band mates are on the same wavelength as I am, and I can feel a lot of positive energy between us – something I haven't felt for a very long time since my involvements in bands. The teamwork is fantastic and I can already sense the need & the will to create music & performing on stage with such great people.
How do you feel replacing Rachel after so many years that she was in the band? Do you feel any pressure?
I know how much Rachel is loved and have only respect for her achievements.  At first it was overwhelming and I cannot deny that it took me sometime to absorb what just happened to me. I had to make several adjustments to my new life such as cutting down on working hours. Having said all this, I can finally say that now, I have summoned the strength and courage to deliver at this new level of me.
A little bird told me that you have musical training, can you tell us more about your musical background?
To become a band member of a gothic metal band was a plan that had been in my mind for many years. Whilst awaiting the right opportunity to come my way, I used the time I had to learn more about music in general, to take piano and voice lessons, find my natural voice timbre and write a lot of lyrics. This was crucial and it is how I got to know myself better musically. It was the many rehearsals, auditions, live showcases, music courses and music lessons I attended, that helped me develop my voice & that thought me how to take care of it as much as possible.
How did you come across Weeping Silence? Did you know before someone from the band or did you simply apply for the position?
Being a fan of Weeping Silence myself, I saw their post on facebook and thus applied for the position.
For what the little bird  told me you're really enthusiastic and you are already doing rehearsals with the band: how hard is it to get started in a band that already has an "internal" equilibrium?
I am getting along extremely well with them. I had never experienced such teamwork. They are all committed, hard-working and open-minded. Their support has also been very encouraging.  I feel that my life is finally falling into place.
Instead let's talk about your personal tastes, what are your private passions?
I have always been interested in make-up and costumes. I love dark photography and gothic culture. Having said this, my greatest passion still remains that of being a singer-songwriter. It is a great way of expressing my feelings to the extent I want to, without harming anyone or anything.
Sean, what are the future project for Weeping Silence?
The future projects are definately composing a new album, that we hope will see the light of day in 2014. Between then and now, we will also be playing as many concerts and festivals as we can! All this should keep us busy!
So, Sean & Diane, we're at the end of the interview, please greet freely our user on Femme Metal Webzine and speak you soon!
We would like to thank the fans, Femme Metal Webzine and its readers who have always been behind the band giving us much support. We will be hitting the stage in 2013 and maybe we'll get the opportunity to meet some of you. Until then, visit our FB page, see what's brewing, and hit the like button: www.facebook.com/weepingsilence
The new album and earlier releases are available from the band's e-store on the website www.weepingsilence.com . Thank you for the support!Thank you very much Femme Metal readers, fans of female-fronted metal and metalheads in general all over the world! Keep it metal and hope to see you around someday! Thanks Miriam for this interview – Cheers to all!! Sean & Diane
Latest Multimedia
Links
Interview by Luisa Mercier

It was on 2006 that we heard news, for the last time, about Bill Leeb's electronic pop project Delerium. After that nothing. But with 2012, after 6 years of silence, Delirium reappears in the music business with the fourteenth album called "Music Box Opera" and since I have always been a great Delerium fan, so it was a great pleasure to have this exclusive interview from Bill.

It's been a long time since "Nuages du Monde". How does "Music Box Opera" connect with the past and how does it differ from it?
The concept is still the same, we are trying to create ethereal electronic pop music. Having said that, a lot has changed in the world and with all of us so there's definitely a growing scenario going on with all the people involved… More specifically would be that we've come along way in writing, producing and programming and our tastes have changed… We've all matured and we've evolved and we tend to think that it comes out in the music.

There are some new entries among the singers, together with already known voices like Kristy Thirsk. How and why did you choose the new ones?
With every record we try to evolve and bring new flavours into the mix, we usually make a list of potential singers we want to work with. We then reach out to them and through attrition and luck we end up with people we respect and want to contribute to the album. It's definitely a lengthy task cause a lot of people have busy careers and lives so sometimes these things take much longer than anticipated. That's why its also been 6 years been albums, good things take time.

Am I wrong or the sound is more electronic? What audience do you expect to reach in the music business overcrowded by mainstream acts?
No, we've definitely put away all the organic instruments and have gone for a really electronic feel this time. More programming, no acoustic guitars or anything. We thought it was really time to change it up and go down the electronic road, which is kind of where Delerium started from anyways, we like things to be really tweeky now and since technology has so much to offer now we try to expand our horizons.

Have you ever felt so hopeless towards music scene as to want ro give up everything and just go back to a normal kind of life?
No, being an artist is something that picks you, you don'y really pick it. I think all artists are tortured souls, whether they are successful or not because how does one measure success. Is it done through the amount of status you have versus how much wealth you obtain? Or is it just trying to be a pure creative genius who's simply putting forth something you think the world needs to see or hear. It's a never ending journey, you could ask any artist of any genre and they will all tell you pretty much the same thing. No piece of art is ever perfect or complete, you go on forever striving for that perfect song even though in the back of your mind you know it's unreachable, which keeps you going. As far as normal goes, I don't think anybody lives a normal state, the world is a pretty complicated place.

On an happier note, is there still something you have not tried and you would like to do -music related – in the future?
I would definitely like to score a major motion picture with a real budget that is very artistic and off the beat and track. This is something that has always eluded me and kept my curiosity, I keep hoping that this will be the one thing will still come to fruition down the road. We just finished our second video game soundtrack for a game called AirMech with Front Line Assembly so we are interested to see how that will pan out and where it will lead.

Future project? Touring?
Touring has become a very insidious proposition because it seems like it's hard to put the show together that you want, and putting something out there that is less than 100 % of your idea and vision feels like you are not reaching your full potential for your audience to see. Everybody tells you now day to go out, lofi, low cost, literally get in a van and tour but is there really a point to that? Will that actually help sell records these days? This is a question the band always talks and thinks about, so at this point we are pretty undecided what the future of live shows will be at this moment in time. Having said that, if the feedback merits it and there is a real demand we will obvious give it a rethink and possibly hit the road and do some shows.
Links
Latest Multimedia
Label : Equilibrium Music
Review by Stina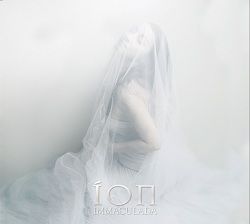 There are very few people in music who can lay claim to hold an influential status as much as Duncan Patterson – not much can be said about the musician (British by birth, globetrotter by vocation) that hasn't been articulated in some form or fashion in recent and not so recent past. Thankfully enough, Duncan also happens to be one of those Artists whose Music speaks more than any word could possibly do. After contributing to spawn a whole genre with Anathema and embarking on a sorrowful journey with Antimatter, time has been up for Duncan to embrace a spiritual and creative turning point that led him to the creation of Íon, marking his move away from the claustrophobic, hopeless end of the emotional spectrum explored with the previous bands, and a sojourn into more soothing, luminous realms, pervaded and dominated by the effortless grace of the feminine. Since the figure of the female vocalist gained foothold in metal and related genres, it's always been easy to get tired of the sizable exploitation of the female presence on behalf of the bands which settle the mainstream metal scene, often with no other purpose than mercantile tactics. In Íon, the female presence conveyed through a plethora of talented guests from all over the world is none of this, but rather a defining mean to shape a concept of spirituality inspired by archetypical feminine qualities – this is what lends Íon's music its calming, peaceful and nurturing allure.
Rating – 90/100
Tracklist
Immaculada
Temptation
Adoration
Damhsa Na Gceithre Ghaoth
Invidia
Cetatea Cisnadioara
The Silent Stars
Return To Spirit
Line Up
Duncan Patterson – Mandolins, guitar, bass, piano, keyboards, percussion
Vic Anselmo – Vocals on "Adoration"
Oana Alexandra Coman-Sipeanu – Spoken word on "Cetatea Cisnadioara"
Gokce Coskun – Violin
Aoife Cuthbert – Vocals on "Cetatea Cisnadioara", "Adoration"
Lisa Cuthbert – Vocals on "Temptation", "Adoration", "Invidia", "Cetatea Cisnadioara", "The Silent Stars"
Ana Figueiredo – Flute
Colin Fromont-Placenti – Djembe, cajón, darbuka
Mark Kelson – Vocals on "Damhsa na Gceithre Ghaoth", 12 string guitar
Mila Maia – Spoken word on "Return To Spirit"
Steve Mullen – Uilleann pipes
Veronica Neumann – Spoken word on "Immaculada"
Gina Rios – Spoken word and vocals on "Immaculada"
Nuno Roberto – Portuguese guitar, classical guitar
Viola Roccagli – Spoken word and vocals on "The Silent Stars"
Laura Santos – Vocals on "Return To Spirit"
Filipa Vale – Violin, cello
Links
Interview by Roberta Ilaria Rossi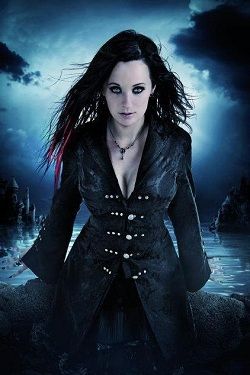 After so many years of silence, Xandria comes back in the metal scene with a masterpiece album, "Neverworld's End", showing the power and the new direction the band is going through. I had the chance to talk with the new singer, Manuela Kraller, which brought me into a magic world, explaining what is this new album for the band and for helself as well.
Hi Manuela, welcome to Femme Metal! New Xandria's album, "Neverworld's End" was released a few days ago, would you like to share something with us?
I was very excited before the release and about the reaction of the people. But all went well and until now we got a lot of good feedback from the fans, what shows us that we are on the right path

The record was released by Napalm Records and I know that it took long time to produce it and to create it. What can you tell about it? How long did the recording last?
The recording itself took a few months all in all. The recording has taken less time than creating and producing the album of course: The production and songwriting from beginning till the end took a few years… ….it was a lot of work, but it was worth the passion and time we put in it.
Last Xandria album, "Salomé – The Seventh Veil", has been released in 2007. What prompted you to "delay" the release and the creation of this new album? I know that some changes have been made: Lisa left the band, then Kerstin left as well… What can you tell us about it?
Of course there has been a delay because of the front woman changes and the searching for a new singer. For the Xandria boys it was hard to find a new singer after Kerstin has left, but finally they found me

You have a sort of opera singing and listening to the album, I've found so many references to Tarja Turunen. Some fans that had the chance to listen to "Valentine" have thought the same thing. Do you agree with this statement? Do you see yourself like the heir of the great Tarja?
No, I don't see myself as a heir of Tarja and I don´t want to be a second Tarja. I am Manuela and I am an individual woman with my own voice. Of course people compare us, because we both sing classical and have a dark timbre, but everything else is different. And everybody who listens closely will recognize this. Some people also think I want to sound like Tarja, but that´s not correct. My voice sounded like this already before I have ever listened to Tarja. My voice is like this, not because of Tarja, but because of myself. Well, don´t understand me wrong: It is not a bad thing being compared with Tarja, but I really hope that once people will stop this comparison and say: "This is Manuela's voice" and not saying "She sounds like Tarja". That´s my aim, to develop my voice more and more and get my own unique voice.
I think that this album will finally make the history for Xandria and it will bring you lots of great surprises. Now Xandria is a symphonic band, to all intents and purposes. What do you expect from yourself and from the band?
With "Neverworld´s End" we laid down the basis for a new beginning. And now it is time to go forward and upwards, step by step. I expect a lot from Xandria and from myself. I am a kind of perfectionist concerning singing, so I will always try to make my voice grow and to give my best on stage. My wish for Xandria is that we will make music that enthuses people, give as many concerts as possible and perhaps once make a world tour, I think this must be amazing!

Listening to the record, I've found similarities that recall albums like "Once", "Century Child" and, why not, "Wishmaster" by Nightwish as well. What is your thought about this? Have you ever thought of proposing yourself as the new Nightwish singer?
Many don't know it, but I really applied in 2006 as new Nightwish singer!;) But at this time I didn´t have any possibilities to make a demo, so I just send some live recordings of me when I sang in church, not a very good way to make an application

But I tried and that´s the most important thing for me, even if they didn´t take me as new singer. But Xandria did and now I can make real symphonic metal, yeahh! Many people compare us with Nightwish, we expected this, because we make symphonic metal with opera voice and if you do this it is normal that people make this comparison, because Nightwish is the most known band in this genre and people always compare with something that they know. The comparison is ok for me, but I think that Xandria nevertheless has its own style! For example do we have much more progressive style in our music than Nightwish had in further times, we have our own catchy melodies and I use my voice in a much more different way than Tarja does. I also use rock voice sometimes (f.e. in "Soulcrusher") or a very fragile not very classical voice in the verses of "A 1000 letters…"
Personally, I think that now Xandria can consider itself as "Old Nightwish at the Age of Tarja". Many similitaries have been found and I think that you've "stolen" something from Nightwish, in order to explore some new "lands". Do you agree with this statement?
We surely wanted to explore new lands, but don't want to "steal" anything from anyone, though I know you don't mean this in a way of plagiarism but of spirit in the music. Yes, we share a lot of this spirit with Nightwish, I think we have some similar visions and it's great to realize that people enjoy our music because of this vision. But we would not reduce this to a certain era of another band, we surely want to originate much of a similar spirit but create our own music with it.
Talking about the sound, a change is so evident, a sort of an evolution, as if the band wanted to experiment a new sound. You are more metal-oriented, more symphonic metal and you've "left" the gothic genre, as experienced in the first albums. What did cause such choice?
With "Salome" you can say the music of Xandria hasn't had a real development anymore, they went in a kind of blind alley in my opinion. It was time to decide in which direction Xandria wanted to go and Marco and the others found their consent in focus on the symphonic and metal elements. Marco also wanted a coherent sound for Xandria and the music and this was the way for a new beginning.
We can say that Xandria has been brought to life again: after a possible split in the years, Xandria found a new singer, worthy of this role, a new sound, a metal-oriented one. It will be a successful year for you. What are you expectations for this news adventure?
As I said before: We expect that our way leads now upwards step by step and we are working for this with passion. What the future will bring for us nobody can tell, but hopefully it will bring only good things to us

How do you see yourself in 10 years?
I'll see myself in my red wooden house on a lake, with a golden record on my wall

and as someone that made a living from singing (it´s not about the money, but about the opportunity making music everyday and everytime

, someone who still tours around the world and gives concerts…
What does it represent "Neverworld's End" for you?
It's my fantasy world. The world that I loved as a child and when I sing the songs, I have the feeling I am reviving my childish dreams again…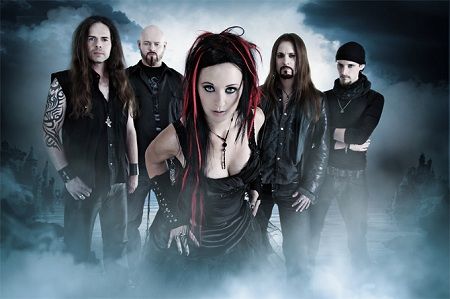 What is Xandria for you,for your personal and artistic growth?
Since I am in Xandria I learned a lot, also personally. I grow with every step on our way and I have the feeling I find more and more myself as a person. Artistically it gives me the possibility to develop my voice and to make the music I always wanted to make…
We've talked about bands, I know that you've worked with Haggard. What is the most beautiful memory related to this experience?
We had a concert in front of 100.000 people in Colombia, that was quite amazing! I also made wonderful experiences on tour, got to know many great people and countries and learned a lot. But the most beautiful memory stays the very first concert with Haggard. It was the first time that I sang in front of a few thousand people at the Masters of Rock festival. It was an amazing feeling to stand there on stage, because in this moment I knew that I want to be a singer and that this is the right profession for me.
Had you worked with some other bands before?
Before Haggard I have never worked with any band before. Haggard was my first band, second band was Nagor Mar (now Forty Shades) of switzerland.
Now you've joined Xandria and you're the female singer, replacing that role that once was Lisa's. how do you feel to be in her shoes, now? I know that you and Lisa have a beautiful friendship. Will we ever see the both of you in a duet, someday?
Well, I think I brought my own shoes with me

I don´t want to step in somebody's footsteps, I want to leave my own on Xandria's way. To be honest, I don´t know Lisa very much, we've met only twice in life…I don´t know if there'll be a duet one day, we'll see

Ritual question: what do you think was the impact of the fans when they heard about your entrance in Xandria?
From the first moment on the reaction of the fans was very positive. They supported me from the very beginning. Of course some fans will always say: "We want Lisa back!", but that´s ok. Everybody has its own opinion and own taste concerning voices. I try to concentrate on the positive critics and feedback, that´s what counts for me

At the first public event, Classic Meets Pop, where the band officially introduced you to fans, you've performed live the song called "Ravenheart", as you have sung several famous songs at Out of the Dark Fest, like "Now and forever", "India", "Save My Life". In my opinion, your voice makes perfectly what the song wants to convey to the listener. How did you prepare yourself to sing these songs?
I tried not to copy Lisa, but do give in my own voice into the songs. I thought a lot about the meaning of the lyrics and tried to express the content of the songs with my voice. It wasn't very hard to sing the songs. For the new songs I had to practise a lot more, cause they are much more complex.
Is there a song, among the ones I've named, or among the most famous Xandria songs, that you like the most or you feel more connected to? If so, why?
I can almost not choose just one song of the new album, every song fascinates me and I love to sing everyone of them! Of the older songs I like "India" and "End of Every Story" a lot…
A videoclip for "Valentine" will be out very soon, in particular it will be released for St Valentine's Day. Would you like to share something with us? From a small taste, I was under the impression that it seems a very particular videoclip…
Well, it is not about love

It´s about an artist that sells his soul and heart to a higher instance. Outside he laughs, but inside he is very sad. The harlequin represents the artist….
Talkin' about live experience: after a long time, Xandria embarked on a short tour in Europe, and as I was saying earlier, you've been the long- awaited protagonist for Out of the Dark Fest, along with Serenity, Amberian Dawn, Van Canto and Tristania. What was it like for you to scale back on stage with your new band, feeling the chills down your spine given by fans that were there, all the emotions, giving the people what they wanted to convey? I guess it was a truly remarkable experience for you…
It was a great feeling to stand finally with Xandria on stage and sing a full set with them! The fans were amazing and we really had a great time on tour also with the other bands! It was a wonderful time!
The audience has witnessed the power of your voice and how much drama, energy and versatility you will be able to give. How do you train your voice? How do you prepare yourself before a show or a particular event?
I make some voice practices every day, 2 times a week I go into a rehearsal room near my home, where I practice the Xandria songs and sing to the instrumentals. Because it is not possible to practice every week with Xandria: We are living about 800 kilometers away from each other, so I have to practice also on my own. Next to that I do sports: Swimming, jogging and I also go to fitness (Pilates, Zumba). My body is my instrument so I try to take care of it as much as I can

According to what you wrote in your "biography", you've been introduced in the music scene at 23. What could you tell about it? What has been your Art Education?
That's right, I started singing very late. In my family no one made music, so it lasted a long time until I found music on my own. In a choir in Finland I discovered classical singing for me and back home I started to take singing lessons. I have never studied singing, I had 6 years of private classical singing lessons. Now I practise on my own….
How did you discover your own passion for metal music? Is there any band that has inspired your way of singing or that you like to listen to/to sing of?
When I started taking singing lessons, I haven't been inspired by female fronted metal bands or Tarja. After two years of singing I started to listen to Nightwish's "Once" and that was the point when I recognized by myself in which direction I wanted to go as a singer. Tarja was for sure an inspiration when I started singing.
2012, as I was saying, will be very rich and full of surprises. We've seen you around Europe last year. What will happen this year? Are you going to plan a new tour? I know that you will support Epica for a few dates…
Yes, we'll support Epica in March and in April! I am really looking forward to this! And we want to play as many festivals as possible. There is not another tour planned yet, but there'll be one for sure this year…
Which is the most beautiful memory related to the band and to the music itself? Maybe I realize that it's too early to ask for this question…
That's difficult, because there have been so many wonderful moments. For example at concerts. But when I saw our CD "Neverworld's End" in a record store between all the other Metal CD´s, I was very proud:) It was like a kind of present for all the hard work we've done. It was a wonderful feeling…and of course every single concert, when I see in the people's face that they love our music and that we bring joy to them with what we do. That´s the biggest present of all

Thanks so much Manuela for having allowed us this interview. Waiting for the release of new Xandria album, the editorial staff wishes you lots of happiness and we wish you all the best. Is there something you would like to tell Xandria's fans and to our readers as well?
Thank you! It was a pleasure for me:) To all the fans: Thank you sooooo much for the support and for the positive reactions and comments related to our new CD!! It makes me very happy to see that you love our music…Love you!! Kisses, Manuela.
Links
MySpace * Facebook * Twitter * Site
Latest Multimedia
6 color styles available:

Style switcher only on this demo version. Theme styles can be changed from Options page.