Browsing articles tagged with " skype"
Interview by Matteo Bussotti
You've probably heard before of "long-distance relationships". Some of them end well, others…do not. But, have you ever heard about a "long-distance band"? No? Well, I guess you don't know Forward Shapes, then! This band was created in 2005 at first by Andrei Kryssov and Brian Andrews (Guitar and keyboards, respectively), but they needed other musicians in order to have and record the other instruments, too. And so they finally found Marck Buchner (Bass), Ryan Hunter (Bass, Irish Whistle), the acclaimed Marco Minnemann (Drums) and Alison Vance (Lead singer). Their "geographical diversity" led Forward Shapes to record every part of every song of the album on its own. In fact, they've never played live all together, making this project extremely special; and extremely well made. So, we contacted Alison and Andrei to hear what's like to be in "long-distance band"!
Hi Alison! Hi Andrei! Welcome to Femme Metal! My first question for Alison is a very personal one: when they first contacted you for the Forward Shapes project…how did you feel about that? Did you expect to be contacted after you first sent your demo? And, Andrei, what did hit you about Alison's demo in particular?
Alison: Initially I put up a short advertisement for myself as a vocalist on a website that Andrei found me on (I don't even remember the website), and I told him I could do any style. He asked me to send back a demo, which I did, and once he decided to use me I felt like "All right! Let's do this!". I did expect to be contacted after the demo because I made a point to bring great energy that would vibe with Andrei's vision for his project. I thought, "I can do this if he gives me the opportunity".
Andrei: Thanks for having us! When I first heard Alison's demo I knew right away she was the perfect fit. First it was her voice – I loved her tone and delivery! I quickly sensed the passion behind her performance. The song "Mirrors of You" was specifically selected as the audition/demo track because of the technical challenge it presents to a vocalist – and Alison nailed it. Initially I asked her to record just the first verse and chorus, but Alison went way beyond that and recorded the entire song (this was a very strong sign of her commitment to this). I still remember hearing the final chorus that features a full vocal choir of Alison and Ryan Hunter (co-producer & engineer) – I remember hearing that part for the first time and thinking "she's the one". (This demo can be heard on our SoundCloud page here)
Andrei…why Forward Shapes? I mean, I bet some people have called you crazy for having started such a project! At the beginning, did you and Brian think you would have finally made it?
Andrei: I've been studying music composition and guitar ever since my early teenage years. After years of listening to bands like Rush, Dream Theater and Nightwish, I decided that in college I would start a Prog band (with female vocals) for the purpose of creating an album. I didn't want FS to follow a traditional path of recording an EP, playing in clubs, trying to get signed and then release a debut album. The vision was to skip all that and go straight to writing and recording the debut! This was the pitch I gave Brian in the early days and he dug the vision. During the writing stages I had no doubts that we would be able to write enough material – in retrospect writing was the easy part! The biggest challenges came with finding the right musicians and recording. I did have my doubts at times that I would have the energy to persevere until the end – but I believed too much in the songs to give up!
Did you have some particular criteria to choose the other musicians, or you simply "picked up" the ones you liked the most?
Andrei: I did have specific criteria for each musician. For my co-founder I was looking for a classically trained pianist that was into composition. I was very fortunate to have met Brian because he is not only technically and theoretically proficient, but he has an incredible gift of being a very melodic player. The melodies just flow out of him and during our first "jam" session I just knew that he was the guy I wanted to partner with! For vocals it was very open ended, but we were specifically looking for a female vocalist with a rock edge. It was also important to find someone with a fairly original voice – we weren't looking for someone who sounded just like Anette or Tarja. Technicality and professionalism aside, essentially we wanted someone who could just plain sing and sounded good with the music! For Bass I always wanted a guy I knew from the music conservatory at our University to join us. He has perfect pitch (very useful when learning an hour's worth of un-transcribed music) and is a killer bass player! I knew the Drums could make or break the album – and I was looking for someone with a very "tasteful" style (ala Phil Colins, Mike Portnoy and Neil Peart). I had auditioned and turned down nearly 10 drummers before reaching out to Marco Minnemann on a whim. When he agreed I knew I hit the jackpot!! I also didn't feel it was necessary to to audition him

Finally I also want to mention Ryan, my co-producer and Engineer, who I met randomly because he was Alison's recording Engineer. Ryan's Prog and Symphonic influences, classical training and an array of skills made him a perfect fit. He ended up making a lot of random but key contributions that helped shape the final product.
Now, tell me something about you, Alison: how did you start singing? Did your parents support tour decision?
Alison: I think I probably started singing before I started talking. It has always been my passion and my parents have supported me since day one. Once I was old enough (around 7 years old) they encouraged me to perform with a singing and dancing group that trained me and inspired me to continue my training into adulthood.
What's been the hardest part of being part of "long distance" project? After all…you had to record an entire album not living near to each other!
Alison: The hardest part was finding times that worked with both of our schedules to Skype or talk on the phone or respond to emails. We were both working and our schedules were sometimes impossible to coordinate. We did a good job of making it work, but it was definitely a challenge.
Andrei: The time delay in between recordings. Things take a lot longer when everyone has other commitments (work, school, etc) which delay the production. For example if Alison was unsure of my vision for a certain section, she would record several versions and send them to me. I would then process the recordings, give feedback and have her re-record if necessary. This becomes a prolonged back-and-fourth cycle. Had I been in the same room with Alison I could have given instant feedback and things would have moved quicker.
As a drummer, I have to ask you this: how was working with Marco Minnemann? What do you think about his part in this album?
Andrei: It was incredible! He learned and recorded ALL the music in 4 days. It was insane!! I am beyond pleased with how his parts turned out on the album. Just check out the instrumental track "Elusive" (full track) his playing is out of this world! A true professional – I was really happy to have had the opportunity to work with him.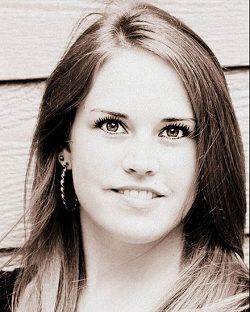 Alison, what do you think about Andrei and Brian? What was your first impression about them? (You can be as mean as you want!)
Alison: I never actually met or really worked with Brian, but I definitely respect and appreciate his arrangements and artistry on the piano. Andrei is very professional and had a true vision for his project. When he first explained his project I thought, "What a cool thing for his family and friends". But to see him elevate it and rise to its true potential is very impressive. Andrei was always very supportive of my creativity and artistic interpretation of his music. He learned how to work with a very intense vocalist and I seriously admire that!
What was your attitude towards your part in this album? Did you have to particularly train your voice for it? Was there a particularly challenging part in it?
Alison: My attitude towards my part in the album was this: my job is to bring the lyrics to life. I wanted the listeners to hear the key words and phrases that really defined the album (per my interpretation). I did have to train my voice because I had never done progressive rock before, but luckily I had Andrei and Ryan (co-producer and sound engineer) to guide me to the right sound. The challenging part was freeing myself to sound like I owned the genre. I ultimately had to decide that I had every right to sing this music.
And…as a singer, what was your favorite part of "Legacy"? I mean, what was your favorite "vocal part"?
Alison: I've auditioned with "Mirrors of You" and it remains my favorite melody to sing. I love the low smoky vocals of "How far will s/he go…" countered by the belting chorus and the "Whoa's." Very fun.

Andrei, when you recorded the album, did you already have all the lyrics written down, or did Alison have the occasion to write something herself?
Andrei: Prior to beginning vocal recording I had written lyrics for three of the seven songs. The remainder was actually written after Alison began recording. The pressure of having the next song's lyrics done prior to Alison finishing recording a song really helped me put pen to paper.
In which ways do you think you can improve yourself, as musicians and as a band? Is there something new you'd like to try in your new songs?
Alison: I think I can always improve my vocal versatility, so I seek opportunities to collaborate with original artists and I work on my own music. It would be an honor to work on any new songs Andrei might have up his sleeve!
Andrei: As a musician I constantly look for new areas of inspiration (musical and non-musical). Whether it is a new band, melody or some random idea – I constantly look for new things to inspire me creatively. As far as new songs my biggest goal would be to improve as a songwriter. After going through the process I truly now understand what an artist means when they say they've become stronger "songwriters". I hope I can share that sentiment in the future!
Now that your album is out, do you have any plans about going on tour, or physically "regroup" the band, and write some more songs, or are you only focused about sharing Legacy with as many people as possible?
Andrei: No immediate plans to go on tour, play live or write new music. Everyone currently lives in different cities across the US so it's hard to do that kind of stuff when you are an "Internet" band. I won't however commit to saying that nothing will happen! It would be awesome to play these songs live so some kind of performance may happen in the future – stay tuned!!
Alison, Andrei, thank you very much for your time and your answers, and…good luck!
Andrei: Thanks again for having us Matteo, hope everyone enjoys the music!!
Links
Facebook * Google Plus * Twitter * Site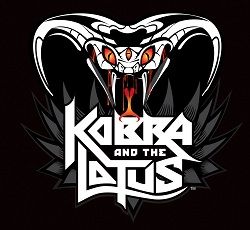 Interview by Miriam C.
Sometimes promote a band means sacrifice half the night spent on Skype, I'm not complaining on the contrary. Well, it was on one of this long, sleepless, summer nights that I've have had the honor to chat with Kobra Paige, leader of the last newcomers of the Canadian classic heavy metal Kobra and the Lotus. Let's see what she has to tell about the deal with Simmons Records (yes, that Simmons!), the new debut album and gigging. Keep the flame on!
First of all do you mind present a little the band with some biography?
It all started when I wanted to find some musicians to jam some Iron Maiden with but by the first practice we started writing our own tunes instead. In 2008 I founded Kobra and the Lotus with drummer Griffin Kissack. We then toured extensively, trying to figure out what our true sound would be and the direction we would take in the creation of this next debut album coming out. It was last summer after hearing that album, we recieved a call from Gene Simmons saying he and Universal Records wanted the band. Right now we are in a new chapter for Kobra and the Lotus as we are no longer indie.
About the deal : On August 6th Simmons Records will publish your debut album, that's a huge, congrats! Would like to share when you have had your first contact with your label? Did you meet Mr. Gene Simmons in person?
Thank you, we are very excited! Yes, I have met him in person several times! It is crazy to think that we work with him. When I first met him it was at Heavy Montreal Festival in Canada. Kiss was headlining and he wanted me to come down so I could watch them play and later hear his label proposal with Randy Lennox from Universal. When I got there he was fully dressed in his gear. He walked over to me without saying anthing and put his arm around my neck pretending to shake me. It was fuckin' awesome!
Hahahahahaha Simmons is a freaking genious I mean he has the sense of business…
Yes, he's a very clever man and a marketing maniac. He also is very passionate about keeping metal alive.
If you count that he had created the Kiss coffin too…
Even Dimebag Darrel was burried in one!
What you tell us about the genesis of your self titled album? When have you started to nail down the first lyric?
This is an interesting beginning because we had initially began writing the album 2 years ago and it was fully mixed and mastered for last April 2011. After the band signed, we went back into the studio in January to replace the slower, ballad songs with new up beat ones. These songs are the first 4 on the album and we wrote them this last fall. Our single "Forever One" was created from start to finish inside the studio.
Sorry for the delicate question : why replace the first 4 songs, in what you weren't satisfied of?
It was not a case of unsatisfaction but a change to fulfill the purpose of the album better. The songs we replaced were ballads. Because it is a debut album and introduction for Kobra and the Lotus to a lot of the world, we decided it needed to be a very high energy, to the point project. We count on putting the unused ballads on the next album.
Let's say it was a well-calculated strategy, right?
Yes, absolutely.
So, in some ways "Welcome to My Funeral" launched and introduced your selftitled album and now it's time for "Forever One" and seems that KATL jumped out straight from the golden age of the 80′s heavy metal although you're very young. How came this huge passion for the 80′s?
I guess for many of us in the band, the rock/metal of the 80′s was the first initial big impression that music made on us. It's the appeal of musicians needing to know how to actually play their instruments, the rawness of the craft, the energy and feeling the music gives people and most importantly the unity it brings to metal culture by not exactly being a niche genre of metal. Now the roots of our influences are well cemented but we have moved on a long time ago to enjoying all kinds of music. We don't sound 80′s influenced intentionaly now, it just comes into our writing without even realizing it.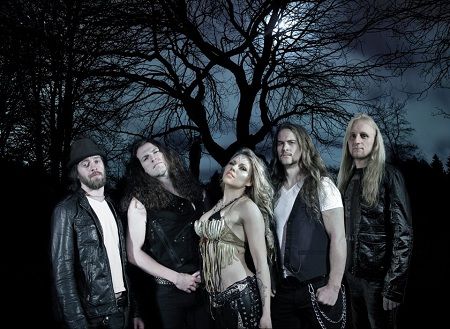 Incredible, I really don't believe that this 80′s sound come out so naturally… again congrats. Would you mind explain a little the band music influences and your personal too?
Hmm, if you were to have an iPod of music right now from our band it would contain anything from Beethoven to Devin Townsend. In our band you will be guaranteed to find someone influenced by any kind of diversion of rock/metal you can find. Technical to simple, progressive to more classic structured, all areas. I think a lot of us believe every kind of music has something to learn from even if it's not a sound we are crazy about. It can be as easy as recognizing a song format we want to use.
So your created this mix of old and new sound thanks to your tastes quite openminded and it's a bombastic blend of everything… but what Mr. Simmons liked of you and your band to get such an istant deal?
He liked that we were a touring band, which meant it's not just about the music but a great deal about the live show as well. He also liked that we were classic metal with a female front.
And connecting about this (I mean the fact that you're a female front) – the thing that hits me about your vocals are that for have such a different background (you studied at the The Royal Music Conservatory classical music) are straightforward, let me ask how these classical studies are helping you in the band and what originate the choice to found a real heavy metal band?
The moment that made me want to do heavy metal was a Judas Priest concert I went to when I was 15. I couldn't believe my eyes and after seeing them, I couldn't look back. The most important things I have taken from my previous training are knowing proper breath support and being able to read music. That being said, some of these stages are huge now and I run out of breath from running around so much. I thought I was going to pass out after Gods of Metal in Milan haha!
Really? I know that a huge stage also if I wasn't never been there unfortunatly – how the gig was, what were/are you impressions?
It was amazing! We thought Italy was incredible because the people were very passionate and energized. It was inspiring to see such a great crowd on such a blisteringly hot day to stand in the sun.
I like very much the "Welcome to My Funeral" videoclip. What is the topic treated in the videoclip and is it related to the lyric?
Yes, the video is very related to the message. The song talks about self-sabotage. Many times it is easy to let fear stop people from doing something or to let a negative feeling consume them. I call this digging your own grave. In the video I am conducting my own funeral and it is the "monster" form of me that is behaving crazy.
Now a curiosity : I found also that on 2010 under Sonic Unyon you published "Out in the Pit", can you tell us more about it and the curious fact that I would like to know why you consider this upcoming album your official debut album?
That is our first official Kobra and the Lotus album. We independently released it and toured it in the UK and Canada. It is the very first time I ever co-wrote music with anyone! It has been very confusing to some fans why it has stopped distribution and is scarcely recognized. The reason all comes down to major label politics. When we signed, they requested this upcoming album be recognized as our"debut" since it is the first to come out of Universal/Simmons Records. It's all been very interesting.
Another little curiosity : Since I really like the band's name, can you tell me more infos about? I mean, who choose it and how come out?
Thanks! Kobra and the Lotus is derived from two different band names that ended up coming together through comedic events. We were first called Lotus because I was very intrigued by the purity of the flower growing from mud. I thought it seemed very similar to metal which is sometimes judged to be harsh but can actually be very beautiful and melodic. The guys I was currently playing with thought it was too feminine and so Kobra became the new name. Cobras have always been seen as fierce protectors and creatures that do not bow down to cowardly ways. In the end it was the concept of fierce beauty that inspired Kobra and the Lotus.
So Kobra, we're at end I really hope that you liked the interview (I hope also that I covered everything) before we say goodbye and greet our readers/fans, what's are you next projects?
We are actually filming a new music video in a couple weeks and that will be for another track coming off the album! Hopefully it will be ready in time for our CD release. Otherwise we are already working on the next album in the time between touring! Thanks very much for staying up late, I hope you get to sleep in tomorrow!
Credit Photos
Kobra Single Photo by Tim Tronckoe
Links
MySpace * Facebook * Twitter * Site
Latest Multimedia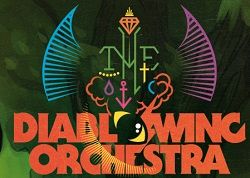 Interview by Miriam C.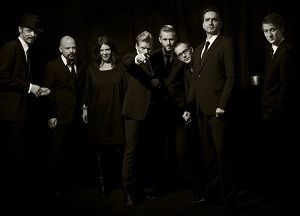 For the second time we give space to one of the most eclectic act of the last years : Diablo Swing Orchestra. This time we have had the pleasure to have a nice SkyPe chat with Daniel Håkansson for unleash more details about the third album "Pandora's Piñata".
Hi Daniel, first of all how are you?Do you mind present your band telling a little about the Diablo Swing Orchestra's history?
Our ancestors performed orchestral works in defiance of the ruling church at the time. The orchestra was forced to go into hiding, performing in secret, with the assistance of oppressed peasants during the era. After years of performing for the pleasure of these peasants, the story claims that the church put a bounty on the performers lives, and that this bounty was so high that the orchestra knew they would soon be captured, and thus chose to play a spectacular final show before becoming martyred to the church. We got letters back in 2003 and did some research to find each other and since that day we perform as Diablo Swing Orchestra.
We are here for speak and introduce "Pandora's Piñata", DSO third album. What you can tell about its genesis? When you have started composing it?
The songs on the new album I started to write for back in 2010 but we didnt start seriously to arrange the songs until 2011.
Ok.. who's like the recording process an a DSO album? I mean you have first the music and after you compose the lyrics or it viceversa?
First normally comes a rytmical idea (beat or riff) and if it's interesting enough I start to try and find a melody that fits. When that is done I normally start to find the "theme" for the song (arrangemets etc) Then me and Pontus (guitar & FX) do demos for the others to take part of to start working on their parts. too.
And when Annlouice comes in?
When the demos are send out. I normally check the key of the songs with her before we finish them so that the intervals are suitable for her voice.
So connecting to this question.. What you reply if I ask to say more about her – I mean her musical background and stuff like that? And how she got involved in this project?
She is a classically trained singer and works full time as an opera singer here in Sweden. She was introduced to the band when we started to look for a singer by the opera house's PR department. She got to hear a demo and she liked it and the rest is history =)
So she sing in the theatres as full time job?
Yes, indeed. We gain a lot for all her experience on stage even if it's a bit different.
Well, I think that something different from the usual singer helps to get more people to like your music and be noticed, I mean people get curious.
Yes, it gives the band a certain flavour also a different flavour that after can attract different people from different musical ambients
At your concerts I bet we can find a metalhead, someone who likes jazz and why not opera… but the metalhead but be really openminded.
Sure, we seem to have a mixed crowd.
And talking aboout crows and live gigs… it sound strange to me that, according to the press release that I have in my hand, it's hard playing gigs in US and Northern Europe. Why? On the contrary, for DSO music it's very easy planning tours in South America. What the differences between the 2 continents? I mean, in my point of view since you're close, should be more easy organize concerts in Europe instead in SA…
Well, we do have a much bigger following there which the promoters have picked up upon. It's starting to get better in Europe and we've signed with an italian booking agency so we will do a full blown tour in italy in the future. Also more gigs in europe will follow. They are just not finalized yet. It's probably the latin vibes in many of the songs that makes it work really well over there.
Now talking a little about the lyrics — I quote the press release about the album's theme – "The theme of "Pandora's Piñata", are the seven cardinal sins that one can imagine falling out of this like-no-other-audio-visual-piñata". Well, you can explain to us the real concept of the album because I haven't really caught the sense, maybe it's my fault but I haven't really understood it and I for this I want to give you free speech and hear directly from the mastermind the truth hahaha….
Yeah, that theme is more in the artwork than lyrics. The lyrics are of a more personal level and based on my own experiences.
Mmh.. interesting so are you gonna unveil more details about it? Because you have really anticipated my next question…
The only differnet one is "Guerilla Laments" which I wrote based upon many email and letters we get saying our music has helped them though tough times.
Nice to know it, for the artist (in these case you) should be like heaven reading those letter and emails…
Well, I'm glad that the music can help them but I'm quite horrified what people have to go though not very nice stuff and most time I don't feel qualified to answer
It's quite common that people tries/finds something to attach on because those words/melodies helps them not to give up I think that no one is qualified for the replies.
True, but I am glad that what we do can help peole. I truly am.
You know, the reality it's so brutal that sometimes we need to get away for it and sounds sweet be embraced by the music.
Yeah, it's one way to have a brief excape from everyday life.
Exactly..turning back to the artwork side.. I know that Peter Bergting for the second time is working with you for all the "Pandora's Piñata" graphics but who's Peter Bergting and can tell us more about him and his work to who don't know him yet?
He's quite well know here in Sweden and thoughout the world in come circels as a illustrator and have done some high profile jobs. He used to be Anders' teacher in university and they have kept in touch since then.
Interesting.. never imagine that, really! Congrats to him and Anders. Watching the site we get a preview of the album artwork with this 2 childrens and the snake. Can talk you more about its visual concept?
We always want to wrap up what the music is a bout in titles and art work. The music has both a playful and an aggressive/dark side to it. The name "Pandora's Piñata" kind of encapsulates it. It kind of shows how someone is tricked into let some malign out that is wrapped out in a pretty package.
Sounds like the reality to me and the everyday society.
Yeah, good point

Well, you know I haven't imagined that I was thinking something more fantastic and unrealistic the meaning of the title..
Yeah, we wanted a title that both wrapped up the album and piqued the listerer's interest.
Well I was talking about the previous album and that's it – If I recall well, your last album that you publish was on 2009 with "Sing Along for the Damned and Delirious" under Ascendance Records. Why took you so long to publish a new platter?
It seems that it takes us about 3 years to write and record an album, it was the same amount of time between the 1st and 2nd record as well (2006-2009-2012) so next time is 2015 then =)
Yes, but this sounds so funny like the three time table haha.
Yeah, I wish we were faster but it seems we dont really control it.Songs are done when they are done.
And "Pandora's Piñata" is your first album under Candlelight Records, finally I'm so happy you, you've reached the ambitious deal with a prestigious label. How was the first approch with them? I mean who contacted who, when happened the first contact?
Actually we first realeased the first record it ourselves and later it picked up by Candlelight and but this time we had the deal with Candlelight figured out form the start and they seem to do some good work with the promotion.
Let me understand before to sign properly with them you have only a distribution deal?
Well, we licened the album to the one year after we released the "Butcher's Ballroom" ourselves.
Reading the 2012 live line up I'm noticed that the only real change is the drummer: why Petter Karlsson is not coming on tour with you?
Petter decided to leave since he wanted to focus on his own music.
Still talking about line ups that are changing, can you talk more about the new members Martin Isaksson and Daniel Hedin? What are their musical background?
They are both classically trained and were brought in as session musicians for "Sing Along for the Damned and Delirious" and we got along really well and they added so much to the band so we decided they should join the band
Any plans for a DVD/live album? It should be an interesting release to buy…
We'll do it as soon as we feel we're good enough and have the money to do it properly .
Daniel, we're at the end. I really thank you for everything!! Thanks so much for the interview!!!!
Thanks for a nice one yourself.
Links
MySpace * ReverbNation * Facebook * Twitter * Site
Latest Multimedia

Interview by Miriam "NocturnalConcerto"
Talking via Skype with a legend of the heavy metal is not one of your regular day, believe me but we're able to track down Federica "Sister" De Boni, the legendary singer of the Italian defenders White Skull share with us some infos about the new album "Under This Flag" and a small chit chat about coming back in Italy and personal tastes. Hail on!
First of all Federica, welcome back in Italy!
Thank you dear!
How's coming back in Italy after so much time and what's the thing that you missed so much when you were in America?
It is amazing. Me and my family loved it here and were missing the Italian life. I think I missed my friends and metal the most. We lived in a State where country music rules.
A curiosity, what state?
Georgia.
I was saying Tennessee I was close hahah
Yeah …. just southern where the bible belt runs the place.
I totally got it.. I'm just wondering now one of those places with a wood bar all drinking beer and dancing country songs.. how you endure this, I mean your're a real defender in the midst of some lousy rockers…
Ha ha ha I felt just like you said… just staying in my porch with hubby and kids listening to "House of Hair" (Dee Snider Heavy Metal Radio Show) part.
Well, I must say that it was a great choice for endure all that stuff, something to clutch on hahaha…
Yeah, pretty muche THE ONLY choice and a few occasional concerts of local metal bands but very few oh and also we used to watch "That Metal Show" on TV so well we had some choice.
Luckily you have had that too, in Italy (I mean nowadays) except maybe for Virgin Radio we haven't nothing like that.. you're away 10 years but from that point of view nothing changed unfortunatly…
I realized that when I came back but we can still go online and look for those shows, we need to be flexible and get what we can find, right?
Exactly.. the Italian TV and the radio are only good for commercial music sadly. There are so many HM bands here in Italy and deserve to be recognized, we need to go to concerts and support them.
It's totally a good thing to do, support italian metal underground, in this case the HM genre.You know if the media is not supporting HM in Italy we have to stand up and support our way.
And I'm not to saying pleasentries now, I prefer to support underground instead of the big acts I mean the big big acts has already the right following of fans sometimes we need to look inside our country and give our support to this little bands but way back to us and if you are back in Italy, it's natural that you're back in White Skull. How's was the first meeting with the guys, how's after so much years (I remember to the readers that you left the band in 2000) being back in the White Skull squad?
I agree. I love big bands myself but just love to listen to what local (italian) bands come up with. It was just like it wasn't that long… I mean, since the first rehearsal we connected immediatly. We wrote the new album in no time. That really blew my mind how simple and natural the return has been.
You know, for the startest when I have read the news that you were back in WS I was really happy and yes kind of surprised I must admit it, yesterday that I was nailing down some questions I was thinking about it "Damn, after 10 years that she didn't record anything, would very hard for her" instead you tell me it easy maybe after all those years you still have had the "fire" burning inside you..
It comes natural for me. First I have known metal for 20 years or more, then I do have experience in song writing and most of all I do live Metal as my life style.
Everything helps.. well I've listened a little bit to the album congratulations.. it's very clear and an HQ production, what you can tell me about its genesis? Despite the fact as you have stated before that come out in a natural way…
WS is known for the concept albums. This time we wanted to get away from the past and talk about something modern and close to us. Therefore we had close experience with the wars around us and wrote about it. I've been a soldier wife and had a lot to say about the warfare and here comes "Under This Flag"… fight for everything you care for.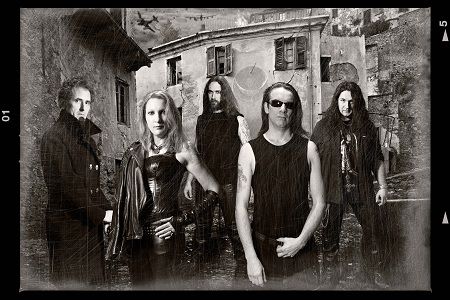 And for this is reason that the cover album, if we compare to "Public Glory, Secret Agony" or "Tales from the North", is more straight-in-your-face and very simply? Probably more direct but very powerful maybe means also "if we reunite us under a flag we can fight this wars (or evil) together".. when I saw I thought this interpretation, can be right?
Damn right. We want to get the Metal headbanger to join us and fight for Metal. We will say it as loud as we can and for as long as we can. WS flag is really a stand to reunite what is left of metal…
Well, talking about gather around and female solidarity I'm curious to know how was being a woman singing in a heavy metal band in the 90s? It was difficult or haven't had a model to follow? For what I know closest rode model that you have had at the times were Doro, Girlschool and Sabine Classen.
I was really lucky Tony believed I could do the job, in 1990 a woman singing Metal was sort of a "odd thing" even if Doro and Girlschool, Lita Ford and so on was around.
Maybe if we go deep deep in the italian underground we have Morgana, I don't know if you know her she was singing in the 80s/first 90s.
I do know Morgana and she did really challanged the Metal scene, I am really proud of having been around since the 90s and back now.
You are a national heritage, I mean also if the media won't promote the scene you're one of the Italian precursor female singer..comes really hard to think (at least for me) a closest singer to confront with you.
Thank you. I feel I am just one of many that are here living what they believe.
Many CDs of your discography are sold out since ages, there are any planes to re-released them without spending a lot of money on eBay? I know that the Polish Metal Minds Production has re-released years ago (in 2008 to be precise) in a limited number of copies "Tales From The North" and "Public Glory, Secret Agony" but the stocks are gone, really really gone and for the young fans that are trying to collect and buy the first albums is a problem, are really hard to find and it's kinda become utopistic have your entire discography.
I heard about it but this is the market and WS is unable to have a say about it. Sad but true YouTube helps this out by publishing the songs for free.
But if you face the truth you cannot earn anything from that…it's not fair! I mean is disrespectful towards you, the musicians.
I know but as far as WS music is broadcasted we will be all right.
So you count that all that people that listen WS on YouTube will support at live concerts and buying the last releases?
YouTube will spread the word, get us more opportunities and maybe some CDs sold but as we said Metal is not the TREND right now but who cares, we will get our message through.
Maybe I'm talking the wrong person (I'm imagine that you collect a lot of vinyls/CDs) but do you think about the digital music stores like Itunes?
Sure Itunes can sell the music. But this will be our label sale policy to decide it.
But now I put the question in a more personal way, as music lover what do you prefer the CD format or the digital one?
Right now in a digital world it would make more sense to get it out via internet I just do love the CD with pictures and lyrics.
Because you can "feel" them right? I mean when I see my collection I still cannot believe it have it and collect them everytime I listen to them and have the booklet in my hand I feel very proud of myself..
Yes, it does become a personal matter, you have it and can ask the musician to autograph it just like your own treasure, so much worth it m/
Hahahah that's true!! Well, we're near the end what are the next planes talking live gigs and promotions? I hope you come again near where I live 'cause some years ago with the old band members WS played a gig!!
We have a lot of gigs on schedule and I do really hope we will have the chance to play in your area as well…I am sure we will meet someday! Keep the Metal on and since then … if it ain' t Metal, well it's crap!!!!!!!
That's for true! As a final question I'll asking you to greet freely you fans and our readers and thanks for this awesome interview, Sister!
To all the metal heads: have a blast !!! WS is back and ready to kick ass just come out and play!!! Thank you for this opportunity I've really enjoyed the interview.
Links
MySpace * ReverbNation * Facebook * Site
6 color styles available:

Style switcher only on this demo version. Theme styles can be changed from Options page.