Browsing articles tagged with " songwriter"
Label : Robo Records
Review by Tony Cannella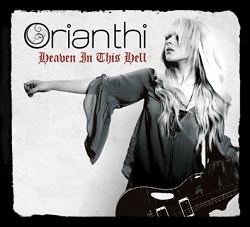 Orianthi Panagaris is a 28 year old singer-songwriter guitarist from Australia. Previously she had been best known as the lead guitarist for Michael Jackson on his "This Is It" tour, a tour that never materialized due to his untimely death. From one legend to another she can be seen as the lead guitarist for shock-rock icon Alice Cooper on his current tour. In 2010 she won the award for "Breakthrough guitarist of the year" from Guitar International Magazine. In 2007 she released her debut album "Violet Journey" and followed that up in 2009 with "Believe". Now Orianthi returns with her 3rd solo album entitled, "Heaven In This Hell". Continue reading »

Interview by Robert Brady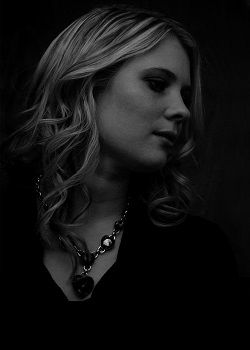 In a country that is notorious for its biggest musical export being Black Metal, Norway has also been building a great legacy of producing some of the top female vocalists, artists and musicians in the world. In modern time in the heavy metal and hard rock community, Norway has produced Liv Kristine ex-Theatre of Tragedy and current frontwoman of her own band Leaves Eyes, probably one of the most beautiful and undisputed powerful operatic vocalist in ex- Tristania soprano Vibeke Stene, Carmen Elise Espenæs of Midnattsol and on the pop side Marion Raven.
However, Norway has certainly been hiding a true treasure and one of the most beautiful ambient and classically minded artists I have heard in quite a while in the lovely Silje Kristin Leirvik. After listening to her debut album "With Lights Turned Out So Beautiful", which was 10 years in the making, I discovered a true diamond and beautiful soul. "With Lights Turned Out So Beautiful", Silje Kristin Leirvik has open the door to her soul and spirit to the world to see and at the same time left the listener room to perhaps find themselves or relate to Silje's personal journey as their own.
Continue reading »
Label: ATO/Hoop Recordings/PIAS
Review by Luisa Mercier
Sophomore album for Lisa Hannigan. After seven years spent beside Damien Rice (both in public and private life), the singer decided to start her own solo career and released "Sea Sew" which showed all her talent as songwriter and front-woman. She used to sing only the choirs in Rice's records, while here she is allowed to shine and her first musical effort was even canditated to a Mercury Prize.
The present record, "Passenger", is the evidence of a finally reached musical adult age, a mature album that is strongly connected to the folk of her homeland (Ireland and UK tradition) mixing it with pop influences. Listen to the single "Knots", for example. Her voice is sweet, soft like velvet and flies over the instruments, the violin in "What I'll Do" is perfectly matched with her, while in the acoustic ballad "O Sleep" is paired with Ray La Montagne in an inspiring duet. Continue reading »
Label : Yidnet
Review by Luisa Mercier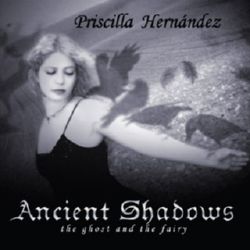 Straight from Fairyland, here she comes. The Spanish singer-songwriter Priscilla Hernandez is multi-talented musician who created a record completely devoted to fairish, ethereal ambient music.
The listener will be lead in a world made of green forests, pale maidens, medieval landscapes. The mood of the album ranges from the creepy "Facing the Dream" to the sensual "Away". Her sweet vocals play on electronic and piano soundscapes, creating a relaxing, chilling atmosphere.
Some melancholia may appear here and there as in "Ancient Shadow" or "I Steal the Leaves" which is my personal favorite on the album. Completely inspired by the world of fables and fairies are "The Willow's Lullaby" and "The Call of the Nymph" which also has a slight folk feeling. Recommended to fans of ambient, positive and heartfelt music. Continue reading »
Label : Sony Music Norway
Review by Luisa Mercier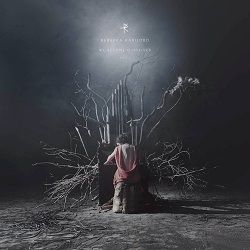 Rebekka Karijord is a Norwegian singer-songwriter, score composer, actress and "We Become Ourselves" is her fourth record. Since I am not familiar with her previous efforts, I will just analyze this album as a work by itself. What attracted me the most was the elegant gothic-tinged image that has been used as cover artwork that perfectly fits the music contained in the album. I read that "The Noble Art of Letting Go", her previous album focused on love relationships, while this one explores more themes. They always deal with her relationship with men, but this time they are not only lovers, but also friends, brothers (the touching ballad "Oh Brother") and fathers. Musically speaking is quite simple, music never overcomes her haunting vocals: piano, percussions, electronic beats are the thick envelope that contain her vocal lines. Contrary to most of indie music, Rebekka tunes are also very accessible, listen for example to the single "Use My Body While It's Still Young". I challenge yourself not to be fascinated by the syncopated rythm and the catchy chorus. "Your Love" is another refined yet pop song. Strings, piano and vocals make way for a melody that recalls me Florence Welch. Another vocal bit I love is the bridge of "Multicolored Hummingbird" where she literally soars over the music. More acoustic is "You Make Me Real", really romantic, melancholic, a bit sad, but really it moved me so much. The album is closed by the anthemic "Ode to What Was Lost" and "Bandages", another skinny music piece where her voice stands out. I am loving this album, hope you do the same.
Rating – 80/100
Tracklist
Prayer

Use My Body While It's Still Young

We Become Ourselves

Oh Brother

Your Love

Multicolored Hummingbird

Save Yourself

You Make Me Real

Ode to What Was Lost

Bandages
Line Up
Rebekka Karijord – Vocals, Songwriting & Piano.
Links
6 color styles available:

Style switcher only on this demo version. Theme styles can be changed from Options page.