Browsing articles tagged with " songwriting"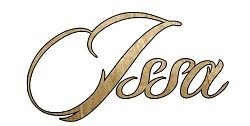 Interview by Andy Axworthy
Our dear readers I think that they already know the AOR/arena rock singer Issa (AKA Isabell Øversveen) and this time, Andy took some time for investigate about her latest release "Can't Stop", where the Norwegian singer collected and recorded some hidden gems/cover of the AOR scene. Just read this exciting interview for know more.
Hi Issa, a warm welcome back from all of us here at Femme Metal Webzine. We last spoke with you after the release of "Sign of Angels" back in 2010 and you have not taken your foot off the musical gas since, leading up to now and "Can't Stop", your latest release. How have you been and what's new in your world?
Hi there, thanks for having me back. Well I've recorded 3 albums in 3 years which has been the main priority of my time really and with each album you have an aftermath of radio and written interviews which also take up a bit of time. I also write songs with my husband James as we have a publishing deal and we have a lot of fun writing in all different styles. I've also recently added my vocals on another Frontiers Records release which is yet to have a press release so I have to keep hush hush unfortunatly on that one. But aside from the music i'm very happy in my life also. Continue reading »
Label : Equilibrium Music
Review by Stina
It's your call how best to experience "Demain, C'était Hier", the second studio effort from French nocturnal poets Les Fragments de la Nuit, formed in 2005 by leaders Ombeline Chardes and Michel Villar: the album has its own thematic undercurrent referring to the concept of cyclicity, constoruction and deconstruction (the title itself serves as a metaphor for this), but the wordless aggregation of sounds that composes it (this album is totally instrumental, so no vocals can be heard throughout) makes it easy for the listener to appropriate the music freely, without being biased by lyrics or explicit hallmarks. One thing for sure, however, is that is best listened to at night: in fact, Ombeline and Michel refer to their music as 'music for the night', their monicker itself being an explicit allusion to their nightttime songwriting habits. Night is the perfect moment for Les Fragments de la Nuit's graceful yet impetuously propulsive soundscapes to emerge to their full effectiveness and intrinsic beauty, weaved through tightening cyclones of viola, violin, cello and piano – sometimes joined by French horn and percussions. A description that might feel familiarly resonant with neoclassicalism at first, but "Demain, C'était Hier" is, in truth, a chameleonic record with many left turns – albeit more subtle and heterogenic than one might expect. That's because Les Fragments de la Nuit's sound-world is uncommonly broad, and even more uncommonly fervent: the members of this ensemble have quite the eclectic taste in music, with influences ranging from Zeuhl to Post-Rock or even plain Thrash Metal, and cemented by a natural disposition for movie scores (which is the reason that led to the foundation of the Versailles collective), all wrapped up in their beautiful and airy chamber rock arrangements and pulsating vividly under the textures of strings. What's stunning about LLdlN's music, however, is how it is capable of transcending genre allusions as well as time and space, becoming all about magic and feeling, about how just everything in the record effortlessly clicks: its classy, dynamic construction, its oneiric feel, the way it captures you on a journey to whatever destination you choose. Waste no time on this review and hear for yourself, you will fall in love much as I did.
Rating – 90/100
Tracklist
Zenith
Cyclogenese
Teletemps
Cyrius B
Soupir
Allegra Aeternae
Marche Nocturne
Les Canons du Ciel [ In Memory of Bolal Dia ]
Demain, c'était Hier
Lunistice
Des Restes Vivaces
Thaïmiz Dih Enemy
Line Up
Ombeline Chardes – Violin
Cendrine Mazzucco – Violin
Aurore Moutomé Miath – Violin
Ian-Elfinn Rosiu – Cello
Michel Villar – Piano & Percussions
Anne Frèches – Vocals
Marion Gomar – Vocals
Christophe Gaurier – French Horn
Links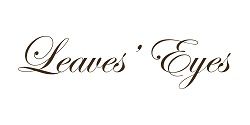 Interview by Ed MacLaren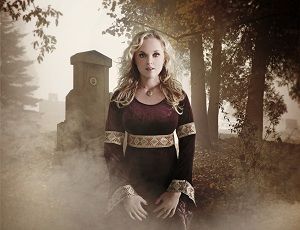 In the European metal scene, Liv Kristine is an icon. From her years with the seminal gothic metal band Theatre of Tragedy to her current success with Leaves' Eyes, she is the archetype to which all female metal singers are compared and measured against. With their fourth full-length album, "Meredead", Leaves' Eyes have created their magnum opus – a brilliant fusion of music, melody, rhythm and language that transcends categorization and redefines the definition of metal. After finishing a spring tour with Midnattsol and Tarja, Liv took some time to talk with Femme Metal about her creative process and the creation of "Meredead".
Since our last interview for your solo album, "Skintight", you've returned once again with your fourth Leaves' Eyes album – the brilliant
"Meredead"
. Could you actually get any busier without having to clone yourself?
(Laughs) True, we've been very busy the last six years! However, I was born with a hyperactive artistic mind, so being creative – composing, writing lyrics, recording and performing – is something I really enjoy doing. It's all a part of me and experience has made me become the person and artist I am.
Concerning our latest production, we needed about one and a half years for the complete production of "Meredead", which is only possible because we do have our own studio – Mastersound Studio. The composing process went overwhelmingly fast. It was one great pleasure writing and recording the album together with Thorsten and Alex. We actually just arrived back from tour, and I'm now looking forward to further shows and tours. In April we toured with my sister Carmen's band Midnattsol, and then in May we joined Tarja. Wow! Both tours were full of magic moments when the ladies got together! Busy, for sure, but very happy!
"Meredead" sounds fantastic – a full, rich musical experience from beginning to end. It has everything fans love about the band but expands the Leaves' Eyes sound in some interesting ways. With each album your music becomes more progressively intricate and layered – complex and elaborate. Was "Meredead" a deliberate direction or an organic outgrowth of the writing and recording process?

I'd say it was an organic outgrowth of the process. We just started composing with an open mind. "Meredead" is our fourth album, and in my opinion there is no need to reduce ourselves to a certain style. The artistic development is the basic energy for the survival of an artist, and art as such. The press, fans and friends say that "Meredead" is "the most diverse, emotional and best-sounding production" by Leaves' Eyes so far, moreover, "Leaves' Eyes have created their own genre". Believe me, this warms my heart! We never go with the commercial flow; we only go with the creative flow of the band! I prefer not to force Leaves' Eyes into a specific already settled musical genre. I would rather say that Leaves' Eyes' music combines elements of gothic metal, classical music, folk music, with history and mythology.
You, Alexander Krull and Thorsten Bauer are the core of the band. How would you describe your working relationship – the role each of you plays in the band?

True, Alexander, Thorsten and I are the songwriting and production team. Most of the time, music comes first, then vocal lines and words and then we work even more on the instruments until the three of us have a good feeling about it. Thorsten is our main composer, whereas words, concept and vocal lines are my area. Alexander is our producer meaning he's the person in the band that gets only half of the sleep compared to Thorsten and myself. There is always a strict deadline, there a tons of different instruments in our music to take care of in the mix. Everything is recorded live in our studio except for the Lingua Mortis Orchestra from Minsk. Moreover, Alex is a perfectionist. I am really happy my husband didn't suffer from a heart-attack yet – he's incredible!
Seeing that "Skintight" was such a departure from your band material, did it take you and the guys some time to switch gears and get into a Leaves' Eyes groove for recording the new album?
No, not at all. We compose and record in two different recording rooms. However, normally there is only one production going on at the time. Anyway, the mental "switch" is no problem at all. After all these years, doing everything by ourselves, there are enough reasons to call us professionals. I know very well that I'm surrounded by first-class musicians.
You've also added some new members since "Njord". How are their contributions adding to the core trio?
The feeling within the band and between the band members has never ever been as positive, strong and inspiring as it is now since the latest line-up changes. That's utterly important for the existence and the creativity of the band. I am so, so proud of my guys! It's such a pleasure composing, recording and touring with them. We already knew Sander van der Meer and Roland Navratil for a long time before they joined the band. Sander replaced Matze on guitars, who quit because of family growth, whereas Roland replaced Chris Antonopoulus, who had different plans for his future. J.B. is our session player on bass, joining in after Alla Fedynitsch decided to pay more attention to her 9 to 5 job. After joining in, Sander and Roland were immediately members of the Leaves' Eyes family. They travel from Holland and Austria to stay and work at Mastersound Studio as often as possible. We often hang out at my house after work, as I love cooking spicy Indian food and baking my special "Norwegian" cakes, moreover, sharing some bottles of wine.
"Meredead" integrates much more folk elements and melodies than previous albums. The pipes, fiddles, flutes – the more diverse instrumentation on
"Meredead"
really expands your musical palette.

For the production of "Meredead" it was highly important to us that each song had its own "face", individuality and perfect, crystal clear sound to strengthen the emotional effect. We just let the music inspire us to add new and interesting "spices" to our music, like pipes, the nyckelharpa – a Swedish folk instrument – the fiddle, cello, classical orchestra or the flute. That's what makes the album that diverse and exciting as you discover a different story, different instrumental combinations, different ways of singing even in various languages in each song.
"Meredead" or "deadly sea" is the underlying theme of the album. How does that concept of death by water thread through the songs on the album? It's an interesting contrast as water is also looked at as a giver of life.

The title is my own word-creation: To my grammatical knowledge, "Meredead" could mean 'dead by the sea', 'or the deadly sea'. Poetically, we could add some imagination and lyrical sound and say "Sea of Death". Secondly, the word "Meredead" sums up some of the themes rooted in my lyrics on the album. I grew up by the fjords, and I sense pure luck every time I return to my birth-place. Yes, you are so right, water is the giver of life. Again you find a whole palette of contrasts in our music, which has always been a feature for both Leaves' Eyes and Theatre of Tragedy, my ex-band, that actually founded the "beauty and the beast" concept in metal back in 1995.
Your lyrics generally look to the epic history of Norse literature and mythology for inspiration but on "Meredead" you've gravitated towards other cultures for inspiration. What was the genesis of that expanded outlook?
I just let the music itself inspire me. If I chose a theme from Nordic mythology, I would include Norwegian lyrics. It was very intimate to sing in my mother tongue Norwegian, it makes the lyrics even more emotional and personal. Singing in Old-English meant digging my nose in my Old-English grammar books once again, however, I am very interested in historical languages, which I also studied. I think that Old-English has a very special "sound" phonetically. You'll find Froeya, three-headed trolls, vampires, ghosts, witches, Vikings travelling on sea, Viking ladies mourning and of course many images from the Norwegian harsh weather and wild nature landscapes. I guess there is some homesickness towards Norway in my lyrics actually, it's more than obvious that I miss my home country.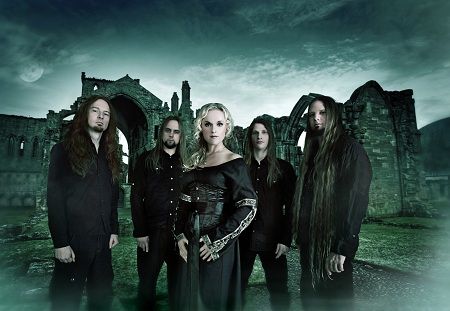 You've also expanding your use of language on "Meredead". You obviously spend a long time working on your lyrics and the meaning and symbolism of the songs. Given your affinity for language are you taking the opportunity to experiment with phonetics to provide a different listening experience?

Yes, phonetics is a great help for me. I studied Old-English, Gothic, Middle-High German, phonetics, phonology, language acquisition, next to Modern English and Modern German at the university in Stavanger, Norway, and then following up at the University of Stuttgart, Germany. Sometimes I use lyrics existing only in the form of a phonetic string of sounds. Such a phonetic sequence has an important meaning: it conveys an emotional state provoked by that particular sound of my singing. My acoustic aim is not the words and a certain thematic content; it is the sound and the emotional effect of it in the listening experience.
Despite the hardships and dangers that are such an integral part of those adventurous and epic stories, your lyrics give them a romantic perspective of love and commitment. This view seems very deeply rooted in your personality and creative muse.
Thank you very much, that's a wonderful compliment. I always had a very creative mind. My childhood was also highly creative. I grew up in the nature, far away from the city. I was lucky: I had the space, the room to breathe, to expand, use my intelligence, fantasize, to live out my dreams. There weren't that many play-mates around, however, I had a fantastic childhood. I still have no problems "activating" my free, creative artistic spirit and mind. It seems to be a never-ending process rooted in my genes. I really hope that I will always be creative!
Your vocals are more emotional and intimate than previous efforts. Is it the lyrical content that is bringing this out – your relationship to the material?
Absolutely. Singing in Norwegian, for-example, is very special, also having my sister, Carmen from Midnattsol, next to me, being my duet partner in some songs. Wonderful Maite Itoiz from Elfenthal also inspired me highly during the recording process of my vocals. I have truly learned a lot from her.
You have a number of excellent guest stars on "Meredead". Maite Itoiz and John Kelly (Elfenthal), Anette Guldbrandsen and Victor Smolski's Lingua Mortis Orchestra provide great performances – even your sister Carmen Elise Espenæs (Midnattsol) makes an appearance. What got them involved?
We met Victor Smolski some years ago at a festival with Leaves' Eyes and Rage in Greece. It's an honour to work with him and the Lingua Mortis Orchestra from Minsk. Victor is a genius, moreover, he understands the musical goals of Leaves' Eyes. I had wanted to sing a duet in Norwegian with my sister, Carmen, since our debut "Lovelorn"! It feels so good having her next to me. I think our voices complete each other perfectly. Some days ago, we had two visitors at our studio, Maite Itoiz and John Kelly from the band Elfenthal. I love their music, both of them are outstanding musicians and composers. There is a deep friendship between Elfenthal and Leaves' Eyes. It is my deepest wish to sing with Maite on the next Elfenthal album. Her voice is such an inspiration to me, and it was such an honour and pleasure for me to sing with both Maite and John on "Meredead". Anette is a long-time friend of mine, moreover, she studied music and singing. She had some brilliant ideas for the folk songs, and she has a unique voice.
With the epic concepts of your albums have you ever entertained the idea of creating a full-blown rock opera based on a Norse character and story with a number of supporting guest vocalists? It would almost seem like a natural evolution to your last three albums.

What a wonderful idea! This would be fantastic! Let's hope the universe hears this! I would love to do it. I have seen Elfenthal's "The Blue Elf's Dream" and I am stunned. What an amazing show. Maite Itoiz and John Kelly are outstanding composers, musicians and performers.
You've had much ongoing success in music appearing in two big bands – first Theatre of Tragedy and now Leaves' Eyes. Does success with Leaves' Eyes feel any different than what you achieved with Theatre of Tragedy?
I always wanted to become a singer. Singing is a part of my nature. When I was little, I thought everybody was able to understand music and control their vocal chords. The fact that my parents were interested in music – listening to it – plays an important role: I grew up with Black Sabbath, Deep Purple, Edvard Grieg and Tschaikowsky, and female singers like Enya, Madonna, Kate Bush, Abba, Tori Amos and Monserrat Caballe. From the very beginning, I've followed my musical instinct: I wanted to combine a romantic, female, angelic voice with powerful, impressive music. Then suddenly, when I was 18 years old, I found myself in the middle of writing music history with Theatre of Tragedy, being one of the founders of "gothic metal with female voices" and "the beauty and the beast concept"! I am first of all grateful to our fans and friends all over the world, who have been there for me throughout all these years! This feeling has remained the same – my gratefulness towards my fans. Being thrown out of Theatre of Tragedy was perhaps bad luck; however, sometimes bad luck leads to good luck. Today I have Leaves' Eyes; it's like having a family, next to my own family. For me two dreams have come true: I am a full-time singer, and I am a mother.
How do you manage such a busy career as well as being a parent? Do you have any advice for women in the business that are hoping to have children one day and still pursue a music career?
You need a good plan in your daily life, you need your own studio not far away from your home, moreover, a family who is there for you. My plan is strict however, and effective: when I work I am working my ass off; when my family is around and needs me, I am only there for my family, keeping our rituals. In between work and family I do a lot of sports, sauna and yoga, which is my way to recharge my battery if necessary. And then, from the business point of view, find the right people to support you, honest people. And speak out if you have an opinion. Money can be such an evil means to make you forget about your inner voice.

You've recently finished a tour with Midnattsol and Tarja. When do you hit the road again and where will your travels take you?
We do have a few festivals this summer, then hopefully a North American and an Asian tour, including India.
Your music is reaching more and more people internationally – you even toured India recently. How are you enjoying your progression towards becoming a truly global band?
There is this special feeling that gives me the energy and the inspiration to travel the world – I get caught up in every moment that I am able to share with my audience. Every performance is one process of giving, and receiving, I call it "exchange of positive energy" between the band and the audience. I really have to say that we do have fantastic fans. I am looking so much forward to every gig, and to meet our fans after the show!
(Famous) Last words?

Give a little bit love, and you'll get it back. My mother taught me that. Thank you, mother.
Photo Credit
Photos by Stefan Heilemann
Links
MySpace * Facebook * Twitter * Site
Latest Multimedia
Interview by Gabriella Chiodo

We have reached Julie Kiss, singer of UK Prog Metallers To-Mera, for let you know to our readers all the latest news in the house.
For who don't know yet, what is the meaning and the origin of the bandname To-Mera? Where do the idea comes from?
Well, according to some sources it is how the Ancient Egyptians used to call Egypt. I found it in a book I read about the association of sophisticated technology with magic in Egypt.
Could you describe the band briefly? Could you describe the style of the band? Could you quickly present what his To-Mera music?
That's not as easy task partly because To-Mera's music has never been too easily definable and partly because it has evolved a lot through the years. Perhaps you could say that from a mixture of goth-prog-symphonic-thrash-death it evolved into something a lot more heavy, melodic and rhythmically complex with some slight jazzy overtones…
Which music genres influencing the composing work of music and lyrics?
Musically it really depends on what Tom's been listening to, which has recently been a lot of jazz & classical music as well as bands like Textures, Pain of Salvation…lyrically it's a mixture of personal thoughts/feelings/events entwined with deeper philosophical and more recently socio-political content. In the beginning there was also an influence of dark gothic literature such as Poe and Lovecraft.
Most of the tracks are long around 8 minutes. Is it a choice or is it a spontaneus event?
It's spontaneous in that Tom will develop a song until he feels like it's complete. This apparently seems to happen around 8 minutes.

How do you see yourself compare to the others female fronted metal bands?
Well, I like to think the music of To-Mera is a fairly unique concoction within the metal scene in general be that female or male fronted bands. Going from our experiences at the Metal Female Voices festival, we've certainly raised a few eyebrows while impressed others. That's just how we are – an odd bunch I suppose.
Let's talk about the new EP "Earthbound": what's the evolution on To-Mera music from the first album?
Arguably it is still the same band, however the style has changed quite a bit. The song writing is much more polished and the music a lot more homogenous in a way. Influences from in and outside the metal scene are still present but are a lot more subtle. So interestingly although the music in a way is more accessible from a song writing point of view, from the opinions around it seems the EP is one of those records that need a few spins before they reveal their true selves.
Could you tell which themes are present on the songs of the EP? How would you describe the general feeling and atmosphere of "Earthbound"?
I think it's a lot more 'laid back' and confident but with a sinister duality – it's passionate and uplifting yet it also slightly subdued and disillusioned, which perhaps is not surprising considering the last couple of years…The lyrical themes, as usual, are a mixture: The starting song "Mesmerized" is basically about the blindness of society which has integrated in itself a system of consumerism which it follows with an almost animalistic determination. Everything is fair game, everyone's disposable, all that matters is profit. It knows that it's not making it happy/happier yet it blindly follows anyway even if it eventually leads itself towards self-destruction. The 2nd song "Arcane Solace" is then quite a contrast. It's plainly and simply about being terrified of falling in love…In the face of a 'mystery too great to deny' however, there is no other choice but to give in and let yourself burn whether it elevates or consumes you. "Earthbound" was literally inspired by my extreme difficulties in getting out of bed in the mornings!;) Of course there is a lot more to it and in fact it's probably my favourite set of lyrics on the EP. It's about waking up and realising that your dreams have changed that you as a person have changed…that things that you dreamt of are just not important in the same sense anymore and yet it still hurts to let them go. The final song "Another World" then sort of runs along similar lines as "Mesmerized" but on a lot more personal level. It's about realizing that you're not powerless as an individual and wanting to take an active part in changing the world or..well, just to live as you feel is right as opposed to what's expected by society.
The last question : why, after 2 full lenght, you have decided to split from Candelight Records?
It's simply that we couldn't agree on the particulars of the new deal so we decided to just go and do our thing…a bit of an experiment if you like.

Links
MySpace * Facebook *Twitter * Site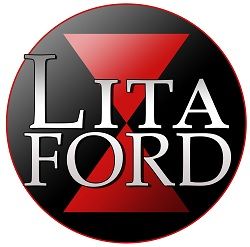 Interview by Tony Cannella
Lita Ford has built up an impressive body of work throughout her career which began almost 40 years ago with the seminal all female band The Runaways. With her latest album "Living Like a Runaway" she just may have recorded the finest work of her career. If it is not her best, it is certainly her most personal and aggressive. We recently caught up with Lita prior to her sound check on the Def Leppard/Poison tour – which she is opening. Here is what she had to say…
The new album, "Living Like a Runaway" is amazing. It's like a classic Lita album. How would you describe it to anyone who hasn't heard it yet?
You're definitely right, it is a classic Lita album, thank god for that. It is aggressive, it is emotional. It has some great guitar riffs on it; I love the dueling guitars, the harmony guitar parts. The lyrics are insane, they're so good, I don't want to blow smoke up my own ass but it is a killer album, probably the best one I've done yet.
I agree. I think this one of the best albums of the year so far and I think these are some of the best lyrics you've ever written.
Awesome. Awesome. Thank you. Yes, I really think so too. You know we really had God watching over us. I'm not religious but we really did have god watching over us on this record. Everything came together in the most mysterious way. It was almost like it was handed to us – the songs, the lyrics, the title, the guitar riffs, the arrangements – everything came together in such an incredible way. We really focused very hard on this record – when I say we, I mean me and Gary Hoey – we really focused on this record and we never lost focus until after the album artwork was done, we kept focus right through until the artwork was finished. We wanted to tie the artwork into the album and the emotion behind the album. I didn't wanted to put some polished, sexy, beautiful album cover on this record because the album tells a story of a journey, a journey through life and we wanted to give that impression with the railroad tracks. The people who decide to download the album, it's kind of a drag because the packaging is amazing, it has all the lyrics in it, it has some beautiful photographs, even my own handwriting where I actually wrote the lyrics and then scribbled them out. We took the lyrics from the recording sessions and we used them in the album artwork – it's pretty cool – it really is my handwriting those are the actual lyrics from when we were writing the album.
How did you choose Gary Hoey as producer and what did you like about working with him?
Well, the one thing I liked about Gary is he's a guitar player and when he first called me and offered me his studio, the fact that he is a guitar player came to mind. I knew he would be able to relate to me on that level, whereas a lot of the other record producers I've used in the past aren't guitar players. They might be able to strum a few chords, but that's the extent of it, I mean Gary Hoey's a monster on guitar and I thought "Wow, how cool would that be ?". He also has an incredible voice so he can help with background vocals; he sang lead on "Luv 2 Hate U", the male voice is Gary (on that song). I just love his voice. He's just incredible behind the equipment – pro tools. It's his studio, he knows how to run it, and he put his all into this record, this is his record, it's his baby. I just respect him so much as a producer, a guitar player and as an artist. We're approximately the same age and we've both been through a lot in our lives and I think we were able to relate to each other's feelings and we were able to take those feelings and incorporate them into this record.
Getting back to the lyrics. They are more personal than you've done in the past, was it difficult to open up as much as you did or was it cathartic?
It was absolutely therapeutic for me to be able to just sing my heart out, literally. I think it is also something lyrically that can be applied to anybody; I'm sure a lot of people have gone through hell in their lives, whether it's coming home from work, having a bad day and hating your boss or something so simple as homework – or your teachers at school. I had a chat with a girl on Facebook – maybe 14 or 15 years old – and she told me she was in school and she was listening to my CD and the teachers had told her to turn off that devil music – and she said "bite me". So they took her to the principal's office and they expelled her from school, so I'm thinking somebody like her, she can relate to "Living Like a Runaway" on her level as a teenage girl going through school, there's stuff in there for everybody on this record lyrically.
Where did the title "Living Like a Runaway" come from and why did you choose that as a title?
That came from my songwriting partner Michael Dan Ehmig – he's a lyricist – lyrics are his specialty. The hardest part of writing a song – I think – is the lyrics, anybody can put together a guitar riff, but it's really the lyrics that make it come to life and the melody and the hook, the phrasing. He came up with "Lita you're really living like a runaway" because I just ran away from home, I just filed for divorce – In order for me to escape my current relationship I had to run away from home. He said to me "you're living like a runaway" and I thought, 'oh my god, what a great song title', so we stuck with it and used it – it definitely works. So when I wrote this song I went through the decades of my life, starting with The Runaways, until today, you know, fans like you, people that make my dreams come true. It's kind of cool.
Are you happy with the critical response you've received for "Living Like a Runaway"?
Oh yeah, it's been amazing. It's been really wonderful. The press in Europe rates you on a scale, like some magazines are 1-10, some from 1-100, they vary. Say if its 1-10, my rating has been like 9 – one point away from 100%, which to me is fucking awesome.
You are currently on tour with Def Leppard and Poison. How's that been going?
It's eventful (laughs). Definitely eventful. Def Leppard has a very, very huge stage set and in front of them is Poison's stage set and in front of Poison is us, so Def Leppard pretty much takes up the bulk of the stage and doesn't leave us a whole lot of room. These venues that we're playing, they're amphitheaters and sports arenas, so there is a time curfew on them, so you have to be on stage at a certain minute and you have to be off stage by a certain minute, if you don't, it bleeds into – it's like the domino effect – it can roll down into Poison's set, which rolls down into Def Leppard's set and if Def Leppard comes off stage any later than 11:00 they start getting fined $1,000 dollars a minute, so if they go five minutes over their time that's five grand that gets taken out of their paycheck. We actually go on early so we can get more time to play so it doesn't interfere with Def Leppard's set, I would hate for that to happen because of me, so we go on early. It's really eventful. It's a challenge, you try to give it all you got, you kick ass with the bare essentials and we do.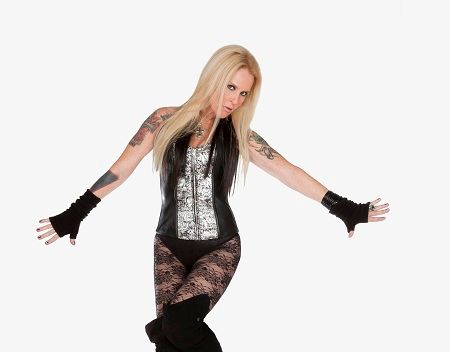 How have the fans been responding to the band on this tour?
Fucking awesome. Really fucking awesome. They're so happy to have their Lita back and it shows. The set starts off with people scrambling like crazy to get to their seats and by the end of the show we've got everybody standing up with their hands in the air. It's really been great. I'll come off stage and run into one of the Poison guys and I'll say, "well they're warmed up, they're ready for you" (laughs). It's been great.
Who is in your touring band?
I've got Mitch Perry on guitar. Mitch has played with Edgar Winter, Asia, he's played with Cher, Heaven and he's played with everybody. I've got Scott Coogan on drums. Scott Coogan has played in Ace Frehley's band, He was in The Brides of Destruction with Nikki Sixx and he was in Lynch Mob. I've got Marty O'Brian on Bass. Marty has done three Ozzfests. You've got to find somebody who has been onstage in these arenas, because these arena shows are a lot different than club dates; they're a whole different animal. Marty is just a monster on bass, which is what I wanted. I didn't want some foofy little bass player, I really wanted a heavy hitter on bass and Marty is. I've got a great band. We left the keyboard player at home on this tour; we wanted to limit the keyboards. Mitch actually plays "Kiss Me Deadly" on guitar, because it has a keyboard intro and there is a little bit of keyboards on "Close My Forever" on the album, but Mitch doubles me on guitar, so it works great.
What are your plans following this tour?
We're going to do some club dates. We are going to record a live album during those club dates. We are going to do the Monsters of Rock cruise in March. We've got some dates coming up here and there, and we're just waiting for after the holidays and hopefully we'll hit Europe.
I'm sure the fans in Europe will be happy to hear that.
I get asked on a daily basis. I think we'll be going to Europe. We do have a couple of shows booked over there already but I think we'll probably end up doing a full blown tour over there.
Are you already working on new music or is it too early to think about?
I actually have been. Since "Living Like a Runaway" took me so long to write, it took me a year to write "Living Like a Runaway". I remember when my flight landed at Gary's, I landed with the first snow fall of the year, it actually started snowing when the plane was coming down and when I finished the album it was the last snow fall of the following year. It took me almost one year to the day – maybe a little longer, so I'm planning on this next album probably taking me a year. I've started it already; I actually started a song with Phil Collen from Def Leppard which is pretty fuckin' rocking. I've got a few ideas; this is going to be a tough album to follow up.
I agree, this is a great album. How do you follow this one?
With great difficulty (laughs)? It got to be correct; it's got to be the right record, to follow this one up.
How does it feel to be back on stage after being away for so long?
Fucking awesome!
Thank you Lita for taking the time for this interview. To wrap things up is there anything you would like to add to this interview?
I've just got to say that it's great to be back. It's great that people are digging to the new CD so much, I'm so happy for that. I hope everyone missed me as much as I missed them.
Links
MySpace * Facebook * Twitter * Site
6 color styles available:

Style switcher only on this demo version. Theme styles can be changed from Options page.