Browsing articles tagged with " sorrow"
Label: Iron Shield Records
Review by Tony Cannella
From Greece, the Doom Metal band Sorrows Path's history began way back in 1994. Their early career never amounted to more than a few demos before the band when hiatus. Flash forward to 2010 and the band's debut album "The Rough Path of Nihilism". Now Sorrows Path returns with their 2nd album "Doom Philosophy". Sorrows Path are not a female fronted band but they do include some female vocals on "Doom Philosophy" and besides that, they're pretty damn cool.
According to their bio, Sorrows Path are influenced by such legendary bands as Candlemass, Solitude Aeternus, Memento Mori and Fates Warning. Musically the band is not all doom, they also bring progressive metal, ala early Fates Warning into the mix. Maybe progressive doom would be an apt description. Continue reading »
Label : Hypnotic Dirge Records
Review by Vard Aman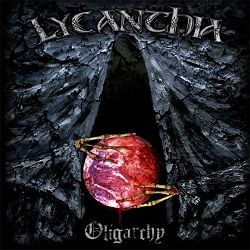 "The want to flee consumes me,
The urge to succumb eats its way,
Through a brawn weakened by seclusion"
Doom Metal is one of the most, if not the most varied and extreme forms of metal. When played badly, or is recorded badly, it can be abysmally bad (in a bad way); but when it is played well, there are few forms of music more powerful and more stirring than Doom Metal. Doom Metal is usually associated with scenarios of despair, depression, emptiness and, well, doom; but, when played well, I've always found it to be uplifting – a way to expose, revel in and release "the doom" through dramatization in a powerful extended aural climax. If you want to depress me, play me Justin Bieber, if you want to make me happy, play me some good Doom Metal. If Doom Metal conjures images of emptiness, then it's an epic; a passionate; and a dramatic emptiness, a drama that plays on, and plays out the extremes of our imaginations and our imagined (or real) fears, losses and sorrows.
Well, good Doom Metal does anyway; bad Doom Metal, it is fair to say, can often spell instant boredom. Lycanthia, fortunately, are good Doom Metal. No, they're more than that; they're VERY good Doom Metal, and that means that everything in my somewhat purple-prosy description of good Doom Metal applies to them, and in great abundance! Lycanthia are from Sydney, Australia, and formed in 1996. In 1999 they released their debut "Myriad", followed by lineup changes, an EP in 2006 called "Within the Walls", more lineup changes, and now, in 2012, their second full length, "Oligarchy". This band has staying power, and this is reflected not just in their continuing determination, but in their sound as well. Their sound is a Death Doom/Gothic Doom combo, nothing groundbreaking in that, but it's the way they play what they play that makes Lycanthia the standout band they are and "Oligarchy" the standout album it is. Take the best parts of the harsher side of My Dying Bride mixed with the best parts of "Velvet Darkness They Fear"-era Theatre of Tragedy mixed with a bit of Draconian and you have Lycanthia. Are you drooling yet? No? OK, then add not one, but two extremely talented female vocalists (Vanessa Black and Megan Tassaker – also in Avrigus) whose wistful and melodic vocals are contrasted by a male vocalist (Lee Tassaker) whose raw, plaintive growls and shrieks would make most Death/Black Doom Metal vocalists proud. Now are you drooling? Still not? OK, go and listen to some Justin Bieber then… The heaviness, the power and the emotion is almost relentless throughout "Oligarchy", further emphasized by the somber melodies. Likewise the contrast between the power of Lee's growls and the melodic vocals of Vanessa and Megan (solo and harmonizing) serve to emphasize both.
On top of that, Vanessa and Megan contrast each other vocally too, and to the music itself they add violins and keyboards respectively. Stylistically, most of the songs on "Oligarchy" are fairly similar to each other, which is a good thing when you can't get enough of this band and their musical creations. "Forgone" was the first song to be released, a single if you like. It's a good summary of what this album is about, and when you get this album you can expect much more of this. "Hair of the Beast" is somewhat different to the other tracks, and this one takes a few more listens to get into than the others, perhaps for that reason. Lyrically, Lycanthia are as good as they are musically. They have all the poetic doom, emptiness, sorrow and despair that one would expect from this kind of music, but there is an additional element: a fantasy story-telling element – most prominently highlighted by the song "Forgone" which is a tale of a young god who falls in love with a mortal, enraging the other gods who strip him of his immortality as a consequence (a Lycanthia creation that sounds like it could be based on actual mythology, and there probably are many parallels) – just when you thought it couldn't get more epic. But this is "epic" in the Doom Metal sense, so don't expect any happy stories with happy endings – expect some very powerful stuff. Highlights off the album? All of them, although "Forgone" and "Despondency in Crescendo" are particular standouts and "Time Feeds These Wounds" and "Hair of the Beast" (as I've already mentioned) take a few listens to get into. So how highly do I rate this album against the many Doom Metal albums I've heard and own? As I am writing this review, I have been listening to this album for about a week and it's still growing on me ("Forgone" since it was first released on YouTube). There have been some fantastic albums released by some fantastic bands, but if anyone breaks into my house right now (beating all my booby traps… just in case the thought crosses anyone's mind… I am a Saffer after all), holds me at gunpoint and steals my collection, Lycanthia's "Oligarchy" is the one they will have to prize out of my cold, dead hands. Or, maybe, considering that Lycanthia is not the biggest name out there they might be a bit more reluctant to fight over it and perhaps they might let me keep it… hehe, their loss if they do! But if they do take it, I'll give them these bits of advice: listen to it loud and with the lights out (seriously, try it); and if for some reason they're trying to maintain a tough-guy-who-doesn't-blub-to-music image, they might want to listen to it alone – just in case they can't handle the powerful and extended aural climax of one of best representatives and examples of one the ultimate forms of music. And then give it back, dammit!
Rating – 98/100
Tracklist
The Essential Components of Misery

Eternity…

Forgone

Ablaze the Wheel Turns

Despondency in Crescendo

Time Feeds These Wounds

Hair of the Beast

From Ancestral Lands
Line Up
Lee Tassaker – Vocals & Bass

Megan Tassaker – Vocals & Keyboards

Vanessa Black – Vocals & Violin

Stephen Mikulic – Guitars

Giovanni Gariano – Guitars

Andrew Craig – Drums
Links
MySpace * ReverbNation * Facebook * Twitter * Site
Interview by Matteo Bussotti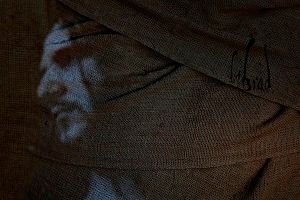 Din Brad is an "extremely" folk band from Romania. With the world "extremely" I mean they're really folk, in such way that they've taken songs directly from Romanian tradition and put them in their album. "Dor" is an album that may not appeal to everyone, but it's undoubtedly interesting and worth listening: it opens a window on Romania's traditions. Negru, their drummer and leader, told us why they chose this musical genre in particular, and what's the story behind this album and every song. Give Din Brad at least one chance. If you're in the right mood for some "ambient/folk" music, you won't forget them easily. And now let's start with the interview!
Hello Negru, and welcome to Femme Metal! It's not an usual thing to have a Romanian band here! First thing is: why this very particular, folkloristic and unusual name for the band?
Well, it was really an effort to come up with this name for our band. It somehow captures the essence of what we explore through it. Din Brad would be in English something like "from the fir tree…". The fir is an omniscient symbol in the local folklore and mythology, with many faces and nuances that we feel closely connected with. It emphasizes the relation with nature and universe and our place in it. It is a simple yet wise understanding that we may still find "alive" in some parts of the Romania.
Can you explain us the main idea behind your band? I think that the purpose of sharing a country's traditions to others is really a beautiful one, but why did you choose this purpose in particular, instead of "simply" making music?
We feel connected to this lands that carved a certain spirituality and we try to capture this natural feeling, without spoiling its inner beauty, parting ways with mainstream folklore, returning to the roots and taking a glimpse at that old traditional way that is fading away, revealing "Dor". It's a personal unique experience of sadness and sorrow when things seem closer to you and yet so far away. Nature, hills and mountains, deep waters, blue skies, hidden forests, home, a spiritual presence, places where the soul feels free, this is the path we choose.
Did you encounter any particular difficulties with this particular music style? Were you used to it, or did it "opened" your mind?
We've been into this kind of music and folklore for a long time, so it was just a natural thing to explore it more directly musically… There was more of a inner pressure to be able to express some parts of the richness and deepness of the local elements. But that's something that we'll always have. This project finds a path of its own, it all developed naturally becoming a unique experience that we want to share with our listeners.
In your opinion, what is the most fascinating thing about Romanian traditions and folklore?
I was always fascinated with the overall local traditional vision… every part of life, being it material, ceremonial or cultural were governed by "rules" passed from generation to generation, in which every aspect had a certain purpose and meaning and all put together made things flow in shapes of prosperity for the community. It was a very simple way of living, but enriched with deep meanings if only we have the right "eyes" to see. Even today traces of this old traditional vision can be seen in some isolated communities.
Did something or someone particularly influenced your songs? And also, are the songs in "Dor" composed by yourself, or did you take them among the Romanian traditional songs?
The album is composed of two distinct parts: on one side there are some traditional Romanian songs, sung by local performers in their original environment and on the other side is our personal musical view on the local folklore. We nourished our inspiration from old unknown folkloric songs but it represents our vision about "Dor". It is something we cannot put in words without losing its meaning, it is a certain atmosphere we try to capture through our music.
In the album, there is a growing complexity in the tracks. The first ones are very "simple", with some drums and vocals and some guitars, while in the last ones we start to hear more sustained rhythms, and also an organ is played. Did you make this on purpose, maybe to create a particular effect in the listener?
It was not a conscious decision… everything just shaped up this way naturally. I was not even aware of this until now… he he.
How do each Din Brad's member contribute to the songs?
We usually start with the overall concept, and from that pass to individual songs. Usually each of us has glimpses of inspirations about a certain song or theme, which we then explore further all together. So we combine individual ideas with team work in order to achieve the kind of atmosphere we fell expresses our vision.
There are many "only-vocal" tracks in "Dor". Apart from Inia, I guess who's singing them? Did you "hire" someone who's external from the band?
We have two female singers in Din Brad, Inia and Alma. So they do both vocals on the instrumental songs. The "vocal only" tracks are all singed by traditional performers, which are all guests on the album. We felt this mixture between personal creations and authentic traditional performances would make a nice balance on the album.
Do you think you'll do this same kind of songs in your next album, or maybe you're open to a bit of a change?
I think for the next album we'll have some more of our personal creations. We already started working on it, and it will be quite different compared with "Dor". We might still have some traditional guests on the album, but it will be something very different, as the whole concept of the album explores other territories.
Is there any Romanian artist with whom you'd like to collaborate?
Yes, there are several Romanian artists we feel we could work with. There's Tudor Gheorghe, a famous singer of the Romanian spirit, or Grigore Lese, a well know researcher and preserver of true local folklore. We have explored such possible collaborations already, and I'm sure we can do it when the time comes and in the proper circumstances.
How did the audience react to your music? Did you receive more attentions and appreciations than those which you were expecting for? Or maybe less?
I think it's still early for us to evaluate this aspect. We are still a young band, and we're aware of this status. So we take things slow, and allow us an evolution as a band, both musical and conceptual. It was a bit surprising though to discover that on the US tour we did earlier this year along Negura Bunget there were people that came to see Din Brad exclusively and even left after our performance.
Did you have the occasion to confront yourself with other nations' folk music scenarios? Is there any band from another country you appreciate the most?
We all listen all kind of international folklore. There are a lot of folklore band we appreciate such: Marga Musik from Lituania or Irfan from Bulgaria and some artists we feel they keep alive the same feeling: Mari Boine from Norway, Chavela Vargas from Mexico, Maritza from Portugal.
Thank you so much for your answer and your very interesting and unique music! We hope to see you soon playing here in Italy!
Thank you too for the support! It would be our pleasure to play in Italy, and to tell you the truth it might happen sooner that we think…
Links
MySpace * ReverbNation * Facebook * Site
Interview by Ed MacLaren
In the last few years, female-fronted metal has turned into a revolving door for vocalists. To satisfy the bands and their fans, vocalists have to be able to do justice to the older material plus have the potential to take the band in new directions. We've seen bands conduct highly publicized searches across countries and continents trying to find that next great singer. In the case of Chile's Six Magics, they had to look no farther than their band manager. The smoldering contralto of Elizabeth Vásquez officially debuts on "Behind the Sorrow", the excellent new album from Six Magics. Femme Metal got a chance to speak to Elizabeth about "Behind the Sorrow", how saying "No" can get you the job anyway and what we can help the victims of the recent earthquake in Chile.
"Behind the Sorrow" is a re-release of your 2008 album "Animal" with a new track and new packaging. Why did you choose to re-release the material?
Well, "Animal" was just a promotional CD that we made for Chilean friends and fans. It was something very small and we did it because people were crazy asking and asking about our new material. We were looking for a good label at that time so we decided to edit a limited amount of copies here. So our real third album release is "Behind the Sorrow".
You spent years as Six Magics' manager before you became the vocalist. How did you get the gig? Was this your plan from the beginning – do the manager thing for awhile and then strike when the opportunity appeared? Were you the first choice or did you have to convince the band to give you an audition? Perhaps you didn't even give them an option. 😉
Ha-ha! Yeah, that could be a good strategy but I was too young when I started with the band as the manager so that never was on my mind. I started with the band seven months after they decided to have a band. I did all the stuff managers do. I was very proud of them because they were very talented and the band had started to be well known here too. When they recorded the second album, "The Secrets of An Island", which contains a lot of voices on it because of the choir, Erick Avila, the composer, was crazy looking for a contralto voice. As it was so hard because most of the girls were soprano, he asked me to sing in the choir and record the lines with them. After that I was also asked to sing some female parts live because it was also needed for two songs. When Sergio Dominguez decided to leave, we were looking for singers even in Argentina and the States but it was hard to find a foreign singer who fulfilled all the requirements the band asked. So, when I was also looking for a singer, Erick had the idea to ask me if I could do it. My answer was no: I was very impressed and I thought it was an insane idea!!! So as I wanted to free myself from this, I told him I would record a song – the most difficult song. I recorded "Behind the Sorrow" and when they listened to my version it was just silence. I thought, "Cool. I did it!" but then Erick said, "It's amazing!! I love it!. Send it to (producer) David Prater to know what he thinks!". The band liked it and David Prater said he was impressed and that I was what Six Magics needed to be complete! Everything was unexpected!
Considering the band was established for many years, why did the band choose to change directions and move from a male singer to a female one? Was it considered a risky move?
Fortunately, the band was always taking risks with everything: the performances, lyrics, etc., so when Sergio quit they thought it was a good opportunity to get another singer better than him so it wasn't a traumatic situation for them. They just wanted to solve the problem soon because Sergio quit when he had already recorded four songs. They never thought about having a woman singing because they thought that having a girl among them could be a problem because of her requirements, or because she would be a soprano singer or something like that. As the band was very recognized and valued here, they thought it could be hard – not for them – but for fans to understand it. The guys did what they had done before: not to be afraid about the risk and they were very convinced that this was the best for the band.
How was it for you to step into a male singer's shoes especially in a recognized band with a large repertoire of songs?
As I am a contralto, the band's songs weren't a problem for me – the thing was to be respectful with each song and show this to the fans. I didn't change the songs for me; I still sing the old songs in the same way Sergio did it. I think fans understood that and they felt good about it too. At the beginning, we thought that when the news about my arrival to the band was published, fans would be annoyed or something but on the contrary, they were surprised but happy. It was really crazy! We thought that as they (the fans) have always trusted in the band's decisions, fans (would think) that if the band decided to have a female singer now, it was because it was the best for the band and they would respect that. People were very, very, kind with us since the very beginning. I think it was also because they knew me from when I was the manager! Personally, I have a lot of respect for all the guys in the band. It was amazing to share the stage with these monsters. All of them are well recognized here as virtuosos and all of them are music teachers. So it has been an honor for me to be with them.
Was there an adjustment period for you, the band, and the fans while you learned to make the music your own?
Just musically speaking, because we had known each other for 10 years! We had a lot of rehearsals because I knew all the songs perfectly but we needed to understand each other with my new role. I was ready after a month of rehearsal. I must say all of them were very generous and they always showed me they were happy to have me with them. The problem was then to find another manager. Ha-Ha! Erick is the main composer and our musical director. He was very, very, demanding, but it wasn't in a dramatic situation. Erick started taking advantage of having a female voice and we started to make some new melodies for the new material, etc.
Six Magics' music is very atmospheric and dark with many heavy and progressive elements. Being from Chile, is there a sound associated with South American metal that makes it distinct from the rest of the world? Have you made it a part of your music?
In the second album of Six Magics, you can find a lot Latin-American elements: the lyrics are about a Chilean island and their mythological stories, musical rhythm, and also in the instruments the guys played. At that moment, we wanted to save our roots and record an album with all these elements. It was a very well recognized album here and the band was considered as a contributor to the music and Chilean culture too. After that, we decided to record a third album with a different point of view, musically speaking. I think as Erick loves classical music, and in the band we all have different musical likes, it's easy to find different influences in our music too. I think Pablo Stagnaro, the drummer, is responsible for the Latin-American patterns we play live sometimes.
You tagged David Prater of Dream Theater fame to produce "Behind the Sorrow". How did you get him on board and what did he bring to your music?
A couple of years ago we decided to record a new album. Our main idea was getting this new album considering other sounds, rhythms, melodies and lyrics. He had recorded another band here in Chile some years before and as we knew these guys we could contact him rapidly. We wanted this third album to be different from the previous ones. We also thought it would be a good idea to reach this goal if we worked with a producer. With all of this in mind, we contacted some people to take this job and after some months we decided to produce the new material with David Prater. He wanted to work with us because he thought the band had enough potential to get good results and the idea of working with him was quite attractive to us because, talking about music, he wanted the same we wanted. I mean, we were lucky because we found a producer that didn't want to change our music as his wish and we wanted to do the same he wanted! It was a long time in which many things happened: since his arrival with the band, we had almost everything recorded and the singer quit the band. So then I took his place and David had to come to Chile again to record the vocals with me having a very serious illness etc… At the end of the process, we realized that everybody was very happy with the result and that all the sacrifices were absolutely paid with this new album. I think what he brought to our music was the idea of simplicity, the previous albums had thousands of notes sounding at the same time and the musical spirit went more for having a lot of complex arrangements working together at the same time. Fortunately we wanted to do something more simple too.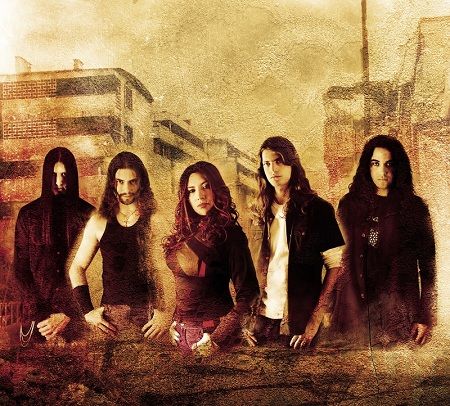 South America is crazy about metal music. What is it about metal, especially European bands that South Americans respond to?
Yes. Latin-American people love metal bands from Europe and they used to go to their concerts too. In Chile, we have the chance to see almost every band so I think people are losing their capability of being surprised: one day we have Metallica, next month Iron Maiden, then Blind Guardian, Sonata Arctica, Slayer, Dream Theater etc…so sometimes we need to save a lot of money to go to the concerts – especially because they cost a lot. Chile is one of the most expensive countries to have a concert; even small band's gigs are expensive. About language: Chile is a bit different from other Latin-American countries: people love bands that sing in English but in other places I know they prefer bands that do it in Spanish. As Chile is more influenced by the USA and Europe, that's not hard to understand. Here we have a lot of good bands but as we don't have a "metal industry", it's always difficult to make music and live from it.
Your vocals on "Behind the Sorrow" are very sultry, very low and ominous. The vocal heat really adds a level of seduction to songs like "It's Not the Way". Your voice also allows you to easily stand out from the upper-register operatic singers in so many other female-fronted metal bands. Were you always a singer or did you come to it later in life?
Thank you so much for your kind words and I'm happy to see you have listened to our music carefully. I have been listening to music since before I was born! Music was also my favorite subject at school and I was asked to sing every time I could do it. As I like jazz and rhythm & blues, I had some cover bands where I learned a lot. As I told you before, I like R&B and jazz and metal of course! My favorite singers are Aretha Franklin, Ella Fitzgerald, Peabo Bryson, Freddy Mercury, Dio and many other metal singers, so I used to sing this music too. When someone asks me to sing something from the 80s pop or rock I don't have any problem. Sometimes I sing bossanova or jazz depending on the moment and feelings. All music gives you something special but what metal is for me is part of my entire life!
"Run" implies there was more to the World Trade Center bombing than another terrorist attack. This track is a bit of a misfit lyrically among the rest of the tracks on "Behind the Sorrow". What was the inspiration to write the song? Does the band have a political edge that fans don't know about yet?
Not really. Chile was under a dictatorship for almost 20 years but we were children then. We belong to the generation that lived that but we don't have a political view of certain things. Politicians are really worried because of the lack of interest of Chilean youth. I think we are tired of politics because for many years after democracy was set in 1990 we have listened to a lot of (political) discussions in our families and also seen it on TV. And as our album is very realistic and we talk about things we really believe in, that's a song we wanted to write but we didn't know how, then the idea of making something related to this topic was very strong. What really motivated us to do this was that all of us think we shouldn't believe everything we are told. Sometimes we can lie and make other people believe we are the victims but we are not. We wanted to talk about different topics we strongly believe and we had the opportunity to record two previous albums where we didn't want to do it, but we talked about a fantastic world or mythological being from our country instead. This time, as a natural process in life, we wanted to do something different. It was also motivating because we had David Prater with us and we could share a lot of experiences about this topic, his feelings and thoughts, so it was really nice to share the ideas of an American guy with our own beliefs.
We're starting to hear of more and more bands from South America making an impact internationally. Should we prepare ourselves for the next wave of metal bands? Who are the top female-fronted metal bands we should watch out for?
I think music is a nice way to join people, countries and cultures. We have lived that! You can see how people who don't know you can have an effective approach to you just because your music could reach their heart. So I think if music is sincere it doesn't matter where it comes from. Unfortunately, I don't know too many bands from Latin-America. It can be curious, I know, but I still listen to the old ones like Angra and their derivations (ha-ha) Sepultura and Criminal from Chile.
Releasing "Behind the Sorrow" must give the band some time to work on new material. Are you working on a new album? What can we expect to hear?
The album was released just last month and, of course, we are interested in recording another album soon but now we are just concentrating on the next promotional tour and supporting our label with everything we have to get "Behind the Sorrow" the best results. We wanna enjoy this album completely first! We will see about a new record during the second semester of this year and I will let you know for sure! 😉
A new album means a tour. Where is Six Magics performing in 2010? Are you staying close to South America this year or can we expect to see you in Europe and the U.S.?
Yes, a new album means a tour. We understand that and we love it, too! We have been working with some people to have our promotional tour in Europe next semester. We are still booking the gigs so you will hear about them soon. We want to go to the USA too and we have got some invitations so maybe we will have good news very soon.
The recent earthquake in Chile was a tragedy and we at Femme Metal send our condolences and support to the Chilean people. There are many metal bands that have a close relationship with their Chilean fans and are raising money by performing in Chile or in their own countries. Does Six Magics have any performance plans to help raise funds or to participate in relief efforts?
Thanks for that and we know many bands like Chile and its people. We really thank all the bands that are trying to help or are simply sending their support. We have got many emails from different parts of the world. Fans and other bands have sent us their valuable support. It's a so sensible situation for all of us. We had returned from our promotional trip in Germany and after nine hours the disaster began. It was really scary and we are still having news about the real consequences of this tragedy. It has been something that has affected us in different ways – mainly psychologically speaking. Feeling our houses or apartments so vulnerable and feeling hundreds of aftershocks has been very hard. Emotionally, we are still affected and I think it will take a lot of time to be totally recovered. Life has changed for all of us since that day, no matter if our house was or was not destroyed or if we have relatives missing or not. As many of us are teachers so the professional situation hasn't changed too much, but our students are also affected. It's a circle, but we are trying to stand up. We have seen a lot of tragedy in our country and you suffer when your country is suffering too. We have been collaborating with different foundations as a band and also individually. We are always available to do benefits too. It's also a way to cure our souls when you can help others and you realize you must be grateful to be alive and have all your family with you. If readers want to donate to the relief effort what is the best way they can contribute? As you can imagine, there are many ways people can support Chile. If they really want to do it they will find the best way. Fortunately, Chilean foundations are very confident. One is Hogar de Cristo (Christ Home) at and here you also have another interesting link. Thank you very much for your patience and support. God bless you all guys. With love, Elizabeth and Six Magics.
Links
Label : Coroner Records
Review by Tony Cannella
Six Magics are a powerhouse outfit from Chile. They play good, traditional power metal, a style that can be heard on their fourth – and latest – release "Behind the Sorrow". The band is fronted by Elyzabeth Vasquez who really adds her own power and talent to the mix. The 10-songs and 48-minutes worth of music contained on "Behind the Sorrow" is an impressive mix of traditional power metal, progressive metal combined with heavy thrash metal like riffs and great melodic songs.The band certainly delivers a wide range of variety on their pallet throughout "Behind the Sorrow". A fact evidenced in the songs: "Run", "Animal", "Behind the Sorrow", "Hands of Time" and the mid-tempo "It's Not the Way", before the band brings back the heaviness for the final track "I Remember". The band also worked with well known producer David Prater on "Behind the Sorrow", he had previously worked with progressive metal legends Dream Theater on their "Images & Words" and "Change of Seasons" releases, and he adds his touch to the music on this CD. "Behind the Sorrow" is an exciting piece of work by Six Magics. There really are not too many female fronted metal bands doing this sort of thing these days, so in a sense "Behind the Sorrow" is a refreshing change of pace.
Rating – 85/100
Tracklist
Run
Animal
Behind the Sorrow
Lies and Rules
Hands of Time
All My Dreams
They
No Time to Grieve
It's Not the Way
I Remember
Line Up
Elyzabeth Vasquez – Vocals

Erick Avila – Guitar

Gabriel Hidalgo – Guitar

Mauricio Nader – Bass

Pablo Stagnaro – Drums
Links
6 color styles available:

Style switcher only on this demo version. Theme styles can be changed from Options page.