Browsing articles tagged with " soundtrack"
Label : Ravenheart Music
Review by Tony Cannella
Beautiful, passionate, full of heart and cinematic, those are some of the words that I would use to describe Tatiana's  Niovi. First of all, they hail from Greece and they combine a number of influences ranging from opera to symphonic metal to soundtrack type stuff, classic rock and more. It can all be heard on their debut album "Breath of Light" which is out now via Ravenheart Music.
Lead vocalist Tatiana Manolidou has a tremendously expressive and diverse voice and musically Niovi is fantastic. The intro "Breath of Life" segues into the orchestral "When I'm Lost" nicely and provides a solid opening. It isn't a typical pounding metal opener; instead it is a song that provides plenty of atmospheres. Continue reading »
Label : Nuclear Blast
Review by Davide Torresan
After almost a year of waiting, finally the soundtrack of the movie connected to the last Nightwish's album,"Imaginaerum", is out. After its release the album had a global success, giving reason to the ambitious project of Tuomas Holopainen of creating a film with some new songs written by himself. Riding the wave of enthusiasm, Nightwish decided to leave for a long tour that took them first in Europe and then in North America. In October the waiting for the film's release has been ruined by the premature split with the singer Anette Olzon. It caused the panic within the fanbase of the Swedish singer and an increase of hope to see the return of Tarja Turunen for the nostalgics of the "Old Era". None of this happened. In no time Anette has been replaced with the talentuous Floor Jansen (Revamp, After Forever) to finish the tour in North America. To celebrate the end of the first part of the tour and the end of the works on the film, Nightwish decided to do a final concert at the Hartwall Areena in Helsinki. And the premiere of the film took place immediately after the show.
"Imaginaerum" (The Movie), directed by Stobe Harju, tells the story of Thomas Whitman, an elderly songwriter with an otherworldly imagination. During sleep, the old man fights to find the most important memories of his life and to relive the experiences of his youth. He must also contend with the fact that, due to a serious illness, his life is in danger. Only the dreams are the "sanatorium" to cure his imagination and soul. Continue reading »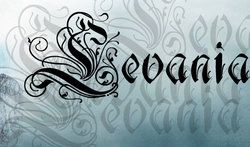 Interview by Roberta Ilaria Rossi
Still unknown by someone, but slightly known, the gothic band from Ferrara Levania emerges this year on the international metal scene with the first full length album, released by Wormholedeath/Dreamcell 11, trying to get step by step the way to success. Femme Metal has had the opportunity to have a nice chat with the cheerful and friendly frontwoman Ligeia, who took us into her world and told us some juicy news. Our interview below!
Hi Ligeia, welcome to FM. Let's start this interview saying that you're the female singer of the gothic band from Ferrara (Italy) called Levania. Could you please introduce us the band and give us a short biography for those people that still do not know anything about you?
Of course! I'll be glad to introduce my band to the Femme Metal's fans! First of all, thank you for this interview! I've been following this webzine for years and it's a little dream that become true…! The band was formed several years ago. The other guys of the band had this dream.. but all of it started like a game.. you know.. We want to play music and for many years they played just for fun. Two years ago they played these songs for some people who suggested them that they may try to be serious about it. So our songs are literally the result of our dreams.
As I said, you play in a "small and young music reality" called Levania, which has started to "get famous" also thanks to Wormholedeath/Dreamcell11 that signed a record deal with you last January. Would you like to tell us how did this music adventure happen?
Ehehehe!! Personally I came into this gig a bit by accident! But the same was for the other guys of the band and the same for me, it' s a dream that came true! Wormhole is the label of one of my favorite group, Theatre des Vampires!!
With this label, you had the chance to release your debut album, "Parasynthesis". I assume that this was your first time in a studio to record your songs. What could you say about this experience?
This was my first experience at all! Previously I only studied singing for years with a teacher, but only for myself. Last year it was a very troubled period of my life seriously, it was a very difficult year for me, I was completely in the midst of trouble when they called me to audition for Levania. I felt alone, abandoned and a little bit depressed. I had just split up from a relationship that was important and one day an old friend call me and said "There's a band looking for a singer, wanna try?". It has been a real breath of fresh air. It literally pulled me out of my troubles! I owe everything to the band. Only two weeks after entering in the group I was catapulted into the recording studio with produced Frank Andiver. And it was my first time in a recording studio. It has been an invaluable training!!!! This experience gave me so much. I literally married the cause of the band, and I can say that although I am in the band for just over a year, the band feels like part of me. The boys gave me confidence and invaluable friendship.
I had the opportunity to listen to the album, but I have to say that I didn't find so many things described as "epic gothic music, son of the Scandinavian death metal". Have you been inspired by some of the "founder bands" of this music genre or have you wanted to experiment a couple of different sounds on this first record?
This album is so varied! It encompasses many different sounds! "Eroica", for example, has an epic medieval atmosphere; instead "Narrow" is very gothic. You know… it's hard to define us. Epic gothic is the more accurate definition… If you really want to label us. Every song starts by a little dream, little fantastic story brought forth by our fantasies. Our music has a personal touch but actually in this album we are still searching for ourselves, our precise identity of a sound. We're finding it, in fact our next pieces exploit harsher sounds, as in "Narrow or Sybil".
"Natural Motion" is the only track that has a Latin part. Why have you chosen of writing some parts written in this ancient Language, following Epica's wake?
Eheh, it isn't the only song with Latin.. even in "Narrow", where I sing a poem of Catullus. Also in the next album (we are working on it right now) there will be a lot of Latin and Greek. I tell you a little secret: I'm a classicist and a teacher. I teach these languages. I love those languages and I think that are so exotic. They fascinate me. They are exotic because they belonged to so ancient people that we can only study and dream about … I spent all my life studying this ancient culture. I don't know Epica's lyrics, but I'm happy to have something that unites us!
In this album it's possible to listen to the male clean vocals (in the track called "Basteth's Kiss") and it's quite rare to find a band who use a clean male vocal in a gothic band nowadays, because as you know lots of metal bands are used to use the scream and the growl in their songs. What's the reason about this choice?
A simple reason: we like it! Originally there were three singers in the band: clean male, female and growl. Still, the keyboardist, sings even growl, and luckily he very good clean voice as well. The other two singers left the band shortly before entered the recording studio. Some songs were meant to be sung by clean vocals and female. We had to completely rework the songs when I came along. In some we have replaced the clean vocal with growl, but … "Basthet" could not be changed. I still remember the day when Still and I started to write the new vocal line! It sounds so good with his clean vocals .. why not use it?
Have you already got to see the results obtained with the sales of the album? How was your full length received from fans and media? Have you got good reviews?
Not yet! But we've sold all our copies. On the whole we have got very good reviews. Sure, there are observations, some have compared us to Nightwish (which left me quite perplexed, but also flattered) but in essence we are very happy that our work has been accepted! Reviews have confirmed things that we already thought, about the sound, and in fact our next job will be much "harder", almost electric! We've read all of our reviews, and put word around all over the web!
How does a work labeled Levania come to life? Who is the major composer inside the band, that person that writes the music, the lyrics and so on, but above all, where do you take your own inspiration for the songs?
Maybe! The major composer is the keyboard player, Still. He lives for music. Literally. Every moment he can, he takes out is keyboard and writes music. He is a very closed and private person, he expresses himself through music. Then the songs go to the bass player, Andrew, who puts the bass line, then to the guitarist and finally to me. I take care of the vocal lines (so if you do not like them, you with whom you have to complain). Maybe each song may have more input from one member or the other, but they generally a joint effort!
I've read over the Internet that you're currently working on the new album and that you'll film a videoclip at the Certosa cemetary in Bologna, which is a quite curious location to shoot a video! Could you please mention something about it?
Of course!!! We're so excited for this project! We'll shot the video clip at the end of August. Now we are writing the plot, looking for some stuff, deciding the clothes(mmmh… really only me, for the clothes I meant). It's the only location possible for the right plot execution. It's already been made, isn't it? But I love it! I've a big skull's collection in my house, and I'm very delighted for this location! We thanks the city of Bologna for letting us use the cemetery for this. The most spectacular thing is that we have been allowed to use the cemetery after dark! Our guitarist, Nick, who is a bit superstitious, at beginning was not very happy to play in a cemetery! but now he is stoked like us!
Let's talk about the latest band activities: I've discovered that you have composed the soundtrack for "La Riviera degli Esarchi", which was presented in Roma on May 23rd. How was working for such a project? How did you feel like?
I'm grateful for your question!!! It was a very exciting experience. We worked with a team of University professors. it's a completely different way of working and thinking about music. Minimalist composer Stefano Jannes appears as well on the soundtrack having worked on another part of the music. We had to make our own version of a traditional song from Venice: the song is called "The Great Turkish" and we have proposed it in a philological way but with a gothic sound. It was a very rewarding experience and we have to thank Professor Cavallini which allowed us to take part in this project.
Is there something new for the band, at the moment?
Heheh, yes indeed! We have recently undergone pretty heavy changes in the line up. The guitarist who has recorded the guitar in the album has left the band for personal reasons, while the drummer who founded the Levania moved to Ireland to work. The two new members, Nick on guitar and Moon on drums are already fitting perfectly in Levania.
Now that you're album came out, will you have the chance to schedule some live show?
Yes, but at the moment we're working hard on the new album, the second. We've composed about 15 new songs. We've only one live show, on the 18th of August. We are playing at Notte Bianca a Monghidoro and in September we'll play in a festivals organized by the gothic webzine Gothic World, but for now I can not reveal too much, since it is still in planning stages.
Thanks so much for your time Ligeia and for having allowed us to have this interview. We give you the chance to say something to Femme Metal readers and to your fans, that are waiting for you out there…
It was an honor for me to be interviewed by you, since I'm one of your most loyal followers! For years I have been following blindly your webzine with your interviews and articles! Thank you very much and I send a big kiss to all who follow your webzine like I do!
Links
MySpace * Facebook * Twitter * Site
Interview by Luisa Mercier

It was on 2006 that we heard news, for the last time, about Bill Leeb's electronic pop project Delerium. After that nothing. But with 2012, after 6 years of silence, Delirium reappears in the music business with the fourteenth album called "Music Box Opera" and since I have always been a great Delerium fan, so it was a great pleasure to have this exclusive interview from Bill.

It's been a long time since "Nuages du Monde". How does "Music Box Opera" connect with the past and how does it differ from it?
The concept is still the same, we are trying to create ethereal electronic pop music. Having said that, a lot has changed in the world and with all of us so there's definitely a growing scenario going on with all the people involved… More specifically would be that we've come along way in writing, producing and programming and our tastes have changed… We've all matured and we've evolved and we tend to think that it comes out in the music.

There are some new entries among the singers, together with already known voices like Kristy Thirsk. How and why did you choose the new ones?
With every record we try to evolve and bring new flavours into the mix, we usually make a list of potential singers we want to work with. We then reach out to them and through attrition and luck we end up with people we respect and want to contribute to the album. It's definitely a lengthy task cause a lot of people have busy careers and lives so sometimes these things take much longer than anticipated. That's why its also been 6 years been albums, good things take time.

Am I wrong or the sound is more electronic? What audience do you expect to reach in the music business overcrowded by mainstream acts?
No, we've definitely put away all the organic instruments and have gone for a really electronic feel this time. More programming, no acoustic guitars or anything. We thought it was really time to change it up and go down the electronic road, which is kind of where Delerium started from anyways, we like things to be really tweeky now and since technology has so much to offer now we try to expand our horizons.

Have you ever felt so hopeless towards music scene as to want ro give up everything and just go back to a normal kind of life?
No, being an artist is something that picks you, you don'y really pick it. I think all artists are tortured souls, whether they are successful or not because how does one measure success. Is it done through the amount of status you have versus how much wealth you obtain? Or is it just trying to be a pure creative genius who's simply putting forth something you think the world needs to see or hear. It's a never ending journey, you could ask any artist of any genre and they will all tell you pretty much the same thing. No piece of art is ever perfect or complete, you go on forever striving for that perfect song even though in the back of your mind you know it's unreachable, which keeps you going. As far as normal goes, I don't think anybody lives a normal state, the world is a pretty complicated place.

On an happier note, is there still something you have not tried and you would like to do -music related – in the future?
I would definitely like to score a major motion picture with a real budget that is very artistic and off the beat and track. This is something that has always eluded me and kept my curiosity, I keep hoping that this will be the one thing will still come to fruition down the road. We just finished our second video game soundtrack for a game called AirMech with Front Line Assembly so we are interested to see how that will pan out and where it will lead.

Future project? Touring?
Touring has become a very insidious proposition because it seems like it's hard to put the show together that you want, and putting something out there that is less than 100 % of your idea and vision feels like you are not reaching your full potential for your audience to see. Everybody tells you now day to go out, lofi, low cost, literally get in a van and tour but is there really a point to that? Will that actually help sell records these days? This is a question the band always talks and thinks about, so at this point we are pretty undecided what the future of live shows will be at this moment in time. Having said that, if the feedback merits it and there is a real demand we will obvious give it a rethink and possibly hit the road and do some shows.
Links
Latest Multimedia
Independent Release
Review by Luisa Mercier
Judith is an Italian singer from Rome, also vocalist for the metal band Raving Season. This is her first solo attempt and it is very different from what she is used to sing with the death-prog combo. "The Path" is a melancholic, ethereal release, much closer to neoclassical music than to rock. You can hear it since the opener "Dark Garden". Piano-based, it features Judith crystal-clear vocals and strings. The atmosphere is quiet, a bit sad, airy "Innocence Inside" is a bit more majestic, the orchestral arrangements match the operatic vocals that show another side of Judith skills. I got the mental image of this music playing in one of those centuries-old Medieval cathedrals. At half of the song a piano riff starts lonely to build up in a very fascinating instrumental break. The Italian titled "Sigillo" ("Seal") is an eerie, fairy-like track that fits the present winter mood, with show-covered landscapes. "Eden Lost" is very soundtrackish, with piano and orchestrations throughout the song, while Judith delivers her heavenly vocalisations. Piano and voice for "The Door", a track in the veins of the previous ones, while "My Everything" is another song that will be perfect as a movie score. Last song is "Thirsty Forever". Beautiful synth and piano frame Judith amazing, emotional voice while the atmosphere is even more rarefied than in the others if possible. Really, a fascinating, enchanting, uplifting record. I really hope to hear more from this young artist.
Rating – 80/100
Tracklist
Dark Garden

Innocence Inside

Sigillo

Eden Lost

The Door

My Everything

Thirsty Forever

Line Up
Judith – Vocals & Piano

Roberto Romano – Arrangements

Links
6 color styles available:

Style switcher only on this demo version. Theme styles can be changed from Options page.