Browsing articles tagged with " spain"
Interview by Miriam Cadoni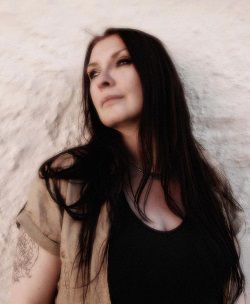 I must thank a dear friend of mind that some years ago introduced me to this particular musical genre [ the neoclassical/ambient genre] and consequently make me adore some of its important acts such Dark Sancuary, Dead Can Dance, Die Verbannten Kinder Evas & Dargaard. Today I've the pleasure to speak about Sweden's Arcana, that along the mentioned bands, represents one of the  most expert ensamble since their long career (their first release is to date is in 1996). In particular, I've contacted Cecilia Bjärgö, one of the singers and Peter's wife [the mastermind behind Arcana], for an interesting interview about their latest album "As Bright as a Thousand Suns" and some updates.
Dear Cecilia, first of all thanks so much for this interview! I hope that everything is ok with your personal life and work…
Hi Miriam=) I am fine, thank you. I am in the middle of changing apartment though, and that takes its time. Dust everywhere, cardboard boxes everywhere, stuff everywhere… and I am having such a hard time throwing away things;) Continue reading »
Label : Cyclic Law
Review by Luisa Mercier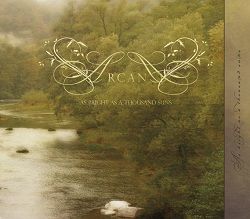 New Arcana record is another long dream, a foggy dream into oniric landscapes opened by a track meaningfully called "Somnolence". Five years after "Raspail", the band is back with an album that is even more far away from their main inspiration, Dead Can Dance, and draws from India, Buddhism, from the roots of humanity, though retaining their gothic/dark flavour.
As for the intro, also "Medea" (with an amazing Ann Mari), "Inceptus", "Infinity" and "The Fading Shadow" are ethnic tinged tracks with the hypnotic percussions of Mattias Borgh made even darker by  Sergio Gamez e Nùria Luis.
Vocals by Ann Mari, Cecilia and Peter Bjärgö are ethereal, light and are just an accompaniment to music, an embroidery that is needed to get the final masterpiece. Arcana once again managed to create an album balanced between darkness and light, shadow and brightess, at the top of dark ambient scene. Continue reading »
Label : Cyclic Law
Review by Luisa Mercier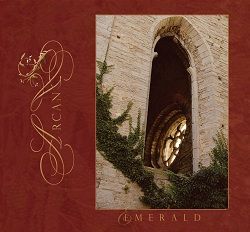 Arcana is a legendary name in neoclassical-ethereal, medieval sounding music and now are back after some years of silence with this 3 track EP..
The songs are classic Arcana.  In "As The End Draws Near", male vocals chant over a rich layer of ancient music, mesmerizing the audience while female opera vocalising enrich the texture of the track.
"Cage" is a beautiful duet, really ethereal that brings you in another dimension.
Last song, "Precious Stone" is another piece of hypnotizing beauty, where female vocals leads us into a world that existed centuries ago.  If you are an Arcana fan, this release will not leave you disappointed. Continue reading »
Independent Release
Review by Tony Cannella
"Ephemeral Way" is the title of the debut EP from Spanish Goth metallers Unseen Ether. 5-songs and 25-minutes worth of music makes up the debut.
"Ephemeral Way" gets started on a positive note with "Euphoria". A strong guitar riff dominates this song and Alba's clean vocals are sometimes reminiscent of Lacuna Coil's Cristina Scabbia. In fact, if you would ask me to compare this band to anyone I would have to say that Lacuna Coil and early Anneke era The Gathering are the two bands that spring to mind. "A New Sun" is next and comes equipped with a memorable chorus.
Unseen Ether adds plenty of melody into the mix, which is never a bad thing, in my opinion. There is not much of a varied style on the songs. What you hear in the beginning is pretty much what makes up "Ephemeral Way". The lone exception is "Throwing Stones" which goes from being a ballad to sludgy riffed mid-tempo number to a faster paced song. This is an excellent song that features some fantastic all around performances. Continue reading »
Label : Yidneth
Review by Luisa Mercier
Second release from the fairy Priscilla, from Spain. I already had the privilege to listen to her 2006 release "Ancient Shadow" which became quite known among the lovers of female fronted, ethereal, Celtic tinged music. She also had the chance to support the legend Qntal in the USA, letting her gathering new elements and further developing her sound.
"The Underliving" is her second concept and it comes with a beautiful artwork and package, showing us her her skills are not only music-related.  She brings us in her world suspended between magic and reality alternating moments of serenity as in "Through the Long Way" and creepier ones as in the title-track. Continue reading »
6 color styles available:

Style switcher only on this demo version. Theme styles can be changed from Options page.