Browsing articles tagged with " spanish"
Independent Release
Review by Tony Cannella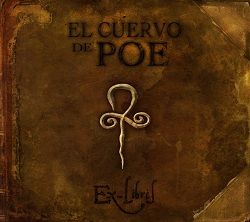 From Mexico comes the Gothic metal band El Cuervo de Poe. The band was formed in 2004 and released their debut independent album in 2007. Now El Cuervo de Poe returns with their sophomore effort entitled, "Ex-Libris".
"Ex-Libris" features almost an hour's worth of music sung in the El Cuervo de Poe's native language. The album gets off to a great start with "La Danza de la Locura". The vibe throughout most of the album is dark and the band employs a full time violinist who is present throughout most of the songs. There are plenty of powerful riffs and vocalist Brenda Gaviño has a nice, smooth voice – she is not strictly an operatic vocalist, but she does come close at time like on the song "Nostalgia de Ti", which is definitely one of my favorites – it has a slower tempo throughout most of the song and has a melancholic vibe to it. Continue reading »
Independent Release
Review by Tony Cannella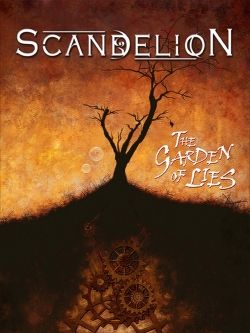 The Gothic/Doom Metal band Scandelion were formed around 2002 in Spain and released their full-length debut "The Pureheart's Breed" in 2008. They then released a 5-song demo in 2009 and now this Spanish band returns with their new full-length "The Garden of Lies". Scandelion features two lead vocalists in their ranks. First, Sonia Hernández provides some beautiful operatic style singing and keyboardist Jorge Afonso is there with his contrasting extreme metal, guttural approach. The vocals are split pretty evenly with perhaps Sonia getting a bit more of the spotlight. The intro "Genesis of Decadence" is a pretty cool way to kick things off and features a choir, as the intro reaches its apex, this leads us into "Fatal Beauty". The band is comfortable playing a doomy style, but there are times when the music speeds up, like on part of "Ghost of Your Soul" and the brutal parts (The parts that Jorge sings) of "The Garden of Lies". For the most part, "The Garden of Lies" doesn't offer much in the way of variety, but it has tons of atmosphere, thanks to some cool orchestration and some top notch keyboard work by Jorge. At about 37-minutes long, "The Garden of Lies" is not a very long album and the songs range in the 3-5 range – which is also different from a lot of doom metal, which usually includes a lot of 7-8 minute epic style tracks. The music is at times melancholic and beautiful. The track that stood out the most for me was beautiful "Angelo Nero" which is sung in Spanish and features a clean male vocalist in a duet with Sonia, as the extreme male vocals join in later in the track. This is just an excellent track as the two vocalists work well together, and then the extreme vocals finishes things with authority. Other highlights include: "Apocalypse Flower", "Butterfly Agony" and "Swan's Lament". Fans who enjoy Gothic/Doom with melody and atmosphere should definitely give this band a shot. With "The Garden of Lies", Scandelion has released an album that I am sure will gain them some well deserved recognition in Gothic and Doom metal circles.
Rating – 73/100
Tracklist
Genesis of Decadence

Fatal Beauty

Apocalypse Flower

Sparkles

Angelo Nero

Butterfly Agony

Swan's Lament

Ghost of Your Soul

The Garden of Lies
Line Up
Sonia Hernández – Voice

Ancor Amador – Guitar

Pedro Burgazzoli – Bass

Jorge Afonso – Keyboards & Backing Vocals

Borja Santana – Drums
Links
MySpace * ReverbNation * Facebook * Google Plus * Twitter * Site
Interview by Erwin Van Dijk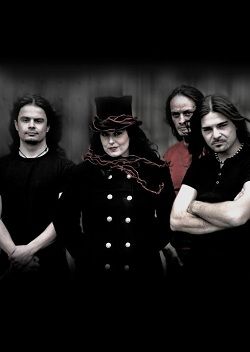 The first question: Can you tell us something about La-Ventura because the bio on your website isn't exactly full of details.
La-Ventura started with an advertisement on the internet. Erwin was looking for musicians to form a new band and I responded to his add. We decided to work together and started to write material. After a year we went on looking for other band members and asked Mike and Sascha to join in. From the first moment we played it was chemistry and things went on like a whirlwind. A half year after the formation we recorded our first song "Trefoil" and placed it on MySpace. The reactions we received from all over the world, were (and still are!!!) very positive and two weeks later an American record label showed interest, which resulted in a contract. We were then offered to record a full length album and managed to write and record all the songs in only five months time. Unfortunately the record company was not able to release our album in the right timeline and didn't come up with a finished (mixed and mastered) product for over half a year. That's when we decided to pull out the plug and took over the whole production process ourselves. A couple of months later another American Label: Renaissance Records showed up and this time we are very confident that this is the right company for us. Our album will now be released in The US, Canada and Mexico on March 18th and will be distributed worldwide through Koch.
And, why did you choose the name La–Ventura?
La-Ventura is a combination of letters from the words Ventilator and Venturi, the name of an Italian physicist. Both words stand for dynamics which represents our music and show on stage. Later on, we discovered to our surprise that it meant 'luck' in Spanish. It has proven to be a very fortunate name for us, because we have had our share of luck already!
You have sung in other bands in the past but those were not really gothic oriented. Are you different in La–Ventura?
During the years of singing, my voice has grown and developed in a mature way. Due to the experience on stage and singing lessons, I now have more power at the higher range of my voice. It helps and challenges me to fully express my passion for this style of Metal orientated music.
What made you decide to become a singer and do you have any role models in the music scene?
It was always a dream to become a singer and I was very lucky to get the opportunity to do so. What first started as a hobby has now grown into a job on a professional level. It was a long way of improving my vocal skills as much as getting enough confidence in myself to be a front lady. Someone who inspired me a lot is Alanis Morissette. Her creative freedom in both composing and lyrics has been a real eye-opener for me.
La–Ventura is not the first Female Fronted Metal band in Holland and most likely not the last. What makes La–Ventura different from all those others that have followed The Gathering since 1993?
I think that the success of band or project lies within the strength of the combination of musicians, each with a different musical and personal background, but with the same passion, ambition, motivation and high level of playing. Then the journey begins but as you point out: nowadays the female fronted metal is overcrowded with good bands and female singers. Therefore we are driven to make the right moves. Thanks to a wonderful management we can make sure that everything is in place. Never the less we will need that little bit of (la ventura) luck….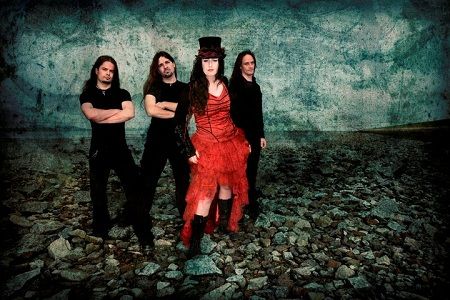 And, do you think there is a reason behind the fact that female fronted metal or rock bands from Holland have a worldwide succes while traditional male fronted band like Kane to name one have only success in Holland?
All I know is that this type of Metal we play is luckily gaining in popularity all over the world. At this moment the market outside Holland is wide open for this style of music. There is the right attention from the industry and most important the support from the fans for female fronted (Dutch) bands. We are nowhere without the support from those who support us in our work, buying our cd's, seeing us live and letting us know what they think of the music and all. They make things happen!
Some people might know Erwin Polderman from his years with Orphanage. Who are the other members of La–Ventura? And what can you tell us about them?
We all participated in several bands and projects to name a few: Mike and Sascha spend most of their time with their band Badly Preserved and I joined in bands called Red Alert and DV-us besides other great projects some with big choir and full orchestra. It has certainly helped and devolved us to become the musicians we are today.
La–Ventura's debut album will be released at 03.18.2008 and is called "A New Beginning". What can you tell us about this album? Who wrote the lyrics and the music? Is there a musical mastermind in the band or was the writing of the songs teamwork?
I wrote all the lyrics on the album myself. The writing was definitely a band process. We worked with blueprints based on a riff or let's say a 60% finished idea from one of the band members. We all worked out our own ideas and contributions at home and passed it on through email. This way it was build up piece by piece and later we talked it over to decide its definite form and structure.
What are La–Ventura's plans for the near future? Are there more gigs to come like the one with Stream of Passion?
Yes, there are some great things in progress. Our US tour is now scheduled for September this year and we are waiting for the exact dates to be confirmed. In the meantime bookers in Belgium, France, UK and Holland are working hard to get us out there. I am sure that in the near future we'll share the stage with more big names. Keep checking our websites!
Are there things the reader should know that I haven't ask?
We are very happy with the opportunity to do interviews like this. Thanks to the support of many dedicated people there is now a lot of information to be found on the internet. And of course people are always welcome to meet us live at our gigs so we can answer their questions personally.
Links
Latest Multimedia
Interview by Ed MacLaren
Rife with dark atmospherics and dramatic flourishes, Greece's Dimlight push the crumbling limits of goth metal with their debut album "Obtenebration". Feeding on the endless conflicts within all of us, "Obtenebration" impresses with its maturity and symphonic grandeur without sacrificing the black beauty at its heart. Femme Metal stepped into the dimlight to talk to vocalist Sanna Salou about developing the band's unique musical vision and its contribution to the Femme Metal Records "Beauty and Brutality" compilation.
"Obtenebration" is an album that certainly lives up to its name. From the opening heartbeat of "Preludium" you can feel yourself descending into a chilling and all encompassing world of darkness that continues unabated until the conclusion of "Postludium 8″. Did you just decide you were going to write an album that would scare the crap out of everyone? How did you conceptualize the album?
First of all, I would like to thank you for your kind words. We're so glad you enjoyed the album – since the first day we began writing it we had so much time in our hands that it was written without haste. Therefore, I would say this album reflects our emotional state during that period, as well as being influenced by the perpetual conflict of light and darkness or of evil and good, (anyone can choose which suits them best) so the concept of the album was already there. What also contributed to this dark atmospheric mood were the conditions with which the album was written, in dim light.
The album weaves dark textures and macabre harmonies together in such a seamless fashion it feels effortless. And from a debut album no less. It pushes the limits of the goth metal genre without being cliché. What kind of a statement did you want to make on this, your debut album?
The album was not written easily because it was very difficult to imprint our feelings properly into our music , but someone could say it deals with the general concept of dualism.
Orchestral arrangements, haunting keyboards and synths and even Spanish guitar interplay brilliantly with the heavy riffing and bludgeoning rhythms. How does Dimlight make these diverse elements work together so well?
The band have five different personalities and everyone has disparate sounds and that is why there are so many different elements in the album, surely combining these features was not an easy job but we had the chemistry between us so our good cooperation and our spontaneity helped us find the path.
There is an inherent beauty in the gloom of Dimlight's music. This is in no small part due to your vocal performance on the album. You use every part of your voice on "Obtenebration"; your harmonies and your upper register are chilling. How much time did you spend arranging and recording your vocals?
Once again thank you for your words. I would not say that I use all my voice in "Obtenebration" because I was beginning to sing and I did not have enough experience to use my whole voice, however I gave my heart and soul. For the arrangements, I had the help of the band so that took 2 to 3 months and I finished my recordings within 3 weeks.
In addition to providing an excellent contrast to Invoker's grunts and screams, perhaps you provide a hint of light at the heart of the blackness?
Indeed. During my recordings it took me some time to achieve the appropriate theatricality in order to create this contrast with Peter's (Invoker) vocals, besides there is always some evil inside the good and vice versa.
The album's theatrical and dramatic arrangements are almost like a dark gothic play set to music. Many tracks use sound effects, screams, and spoken words to give an added filmic effect. Did you have a specific visual perspective you wanted to project when writing and recording "Obtenebration"?
As I said earlier the album's concept was something spontaneous but during the recordings and mainly during the mixing process we wanted to give an extra emphasis to the atmosphere.
Antonis Papantoniou's video for "R.I.D" is a perfect visual foil to Dimlight's dark musical vision. They mesh so well it's hard to tell if the visuals were created for the music or the music for the video. Did you already have a vision of how you wanted "R.I.D." to look? How did the concept for the video develop?
Antonis Papantoniou is an amazing and talented director and one can see how much he enjoys what he is doing by simply looking at his works.This collaboration was meant to be because our aesthetics coincide tremendously. There was no script for the video so Antonis was entirely free to input his ideas into the videoclip and guide us into the right direction, therefore I think the result speaks for itself.
The video features very modern editing techniques but still feels visually rooted in classic vampire movies like F. W. Murnau's Nosferatu. Did you have a lot of input into the final product?
As I said before Antonis is very talented and we believed in what he creates and trusted him entirely with his ideas during the editing of the video because he had so much material to work with from the shootings and we thought that it would be wrong to interfere and to limit him in any way.
Invoker not only provides incredible black/death metal vocals to your music, he's pretty convincing as an actor. He's not that scary in real life, is he?

Hehe… Peter's throat is amazing and he matches with Dimlight perfectly. He is a talented and expressive artist that appears in both the album and the video. But in real life Peter is not scary at all, as matter of fact he is a very cool and amusing guy!
Lyrically, "Obtenebration" is incredibly gothic in the deepest sense of the word. The words create a mysterious atmosphere of grotesque gloom. In tracks like "R.I.D." and "Dark Emotions" the sense of decay is almost audible. Where inside of you do you draw from to paint such bleak lyrical pictures?
We all have contributed lyrically in the album and I personally try to express my most extreme thoughts and feelings from the most remote parts of my soul.
Greece is hotbed for high-quality femme metal bands. Is it a competitive scene or is it a tight-knit group providing mutual support to each other?
Indeed. Greece has many good bands with amazing leading female lead voices and the good thing is that we support each other and that is something that helps each band. Things can become competitive sometimes but since we work so good together only good can come of it.
Who are the other Greek female-fronted metal bands Femme Metal fans should watch out for?
Well there are so many and I'm sure I'm not familiar with all of them but I can name a few favorites of mine. There are Meden Agan, Bare Infinity, Elysion and Luna Obscura.
Dimlight is a featured artist on the upcoming Femme Metal Records "Beauty And Brutality" compilation CD due out in October. How did you get involved?
We do not know exactly the details but one day our record label asked us if we were interested in being part of Femme Metal Records "Beauty And Brutality" compilation CD and we accepted without a second thought!
You're contributing the track "Absence of Light". How does this track represent Dimlight and its music?
"Absence of Light" is a special song for us that it represents Dimlight lyrically and musically the most and we were very happy it was chosen and we were given this opportunity to contribute to a noble cause.
With the complexity of your arrangements, how does "Obtenebration" translate to the live stage?
True, there are many parts you can't easily perform on stage but we have managed to interpret the album as best as possible by rehearsing as much as possible and by working on our music constantly.
Where can fans expect to see you tour this year?
With the onset of winter we intend to do a mini tour in several cities of Greece. We are still in discussions concerning Europe and the USA and we really hope we can book a tour or two, but all will be decided with the coming of the second album.
(Famous) Last words?
Thank you very much for giving us the opportunity to speak our minds and for your huge support and an enormous thank you to all our fans out there. Those who truly shine can be seen only in Dimlight!
Links
MySpace * ReverbNation * Facebook * Twitter * Site
Latest Multimedia
Independent Release
Review by Tony Cannella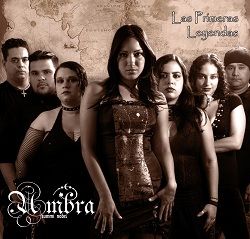 From Venezuela comes Umbra Summi Nobis. Their style is symphonic hard rock/metal and their debut EP is titled "La Primeras Leyendas". As you can discern from the song titles,this band sings mainly in Spanish. The first thing that got my attention with this band is the amazing vocal histrionics provided by Alexa. She's got such a remarkable range,sometimes she goes operatic and at other times she uses a more mid-range style, she got such a huge sounding voice, her voice just left me speechless at times. "La Primeras Leyendas" features a playing time of only about 17-minutes so it is over in the blink of an eye, but there is more than enough time to showcase what Umbra Summi Nobis is all about. The 1-minute intro "Obertura" gets things started and segues into the straight ahead riffing of "Mujer de Las Hadas". This is actually one of the weaker songs featured here but things certainly pick up in a big way with the next track "Nebulosa". This song starts off as a ballad but quickly builds into a mid-tempo groove. The opening of "The Enchanted" begins with an operatic intro as the song transforms into kind of a folk-ish type of song with lyrics sung in English. The final track "Nebula" ends things on a positive note as Alexa turns in perhaps her finest vocal performance and it is also sung in English. I am not sure if Umbra Summi Nobis's brand of Symphonic Metal will catch on but there is no denying the talent that this band possesses and is all too willing to show on "La Primeras Leyendas".
Rating – 80/100
Tracklist
Obertura
Mujer de Las Hadas
Nebulosa
The Enchanted
Nebula
Line Up
Alexa – Lead Vocals
Yareli – Backing Vocals
End – Guitar
Bray – Guitar
Alejandro – Bass
Freddy – Drums
Links
MySpace * ReverbNation * Facebook * Twitter * Site
6 color styles available:

Style switcher only on this demo version. Theme styles can be changed from Options page.