Browsing articles tagged with " sphere"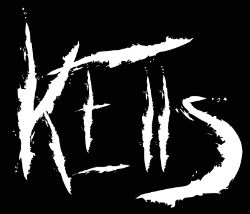 Interview by Ary R.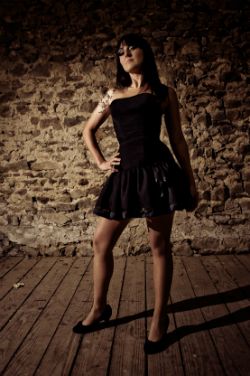 They rocked Europe last year with Leaves'Eyes and Tarja Turunen, and with Epica and ReVamp the former year as well. Now they're back on the music scene with the upcoming album, "Anachromie", that will reveal some other music features of the French rock band Kells. Just read with us what the front-woman Virginie Goncalves told to us!
Hi Virginie. Welcome to Femme Metal. How are you doing? Recently, you've released the new Kells album, "Anachromie". How are the feedbacks from your fans going?
I'm fine, thanks! "Anachromie" has been out for a month now, and it seems that both the press and the fans have praised this record. We are very happy about that because somehow we had chosen to take artistic risks, not to repeat ourselves and to renew our image, and people liked it!
I've been surprised about the title you've chosen for the album, as I've been amazed by the artwork as well. Would you like to talk about them? Who has created the cover and how was the choice for the name of the album born?
In this album, everything in the lyrics is written in a disjointed way, the space-time notion is broken, the reality mixes up with the dream, as in the surrealist genre… Globally, the lyrics are anachronistic. Also, I use many adjectives of color (ochre, silver, gold, amaranth, blue, white, black, saffron, amber, sapphire, sandy…), which gives the lyrics a very pictorial aspect. It is the mixture of these 2 concepts, the chromia and the anachronism, that gave birth to "Anachromie". The cover artwork has been made by Blackthorns Design. We appreciated what he had made for other bands, this mixture of surrealism and modernity, that's why we decided to work with him. The frontcover and the booklet are an illustration of the lyrics… the girl with her bridal veil, with all her dreams, the tortured childhood, the nightmares and the anachronism always there, with the hours of the clock, the tracklist in disorder … as in the surrealist universe, where nothing has any reasonable landmarks or points of reference.
The recording and the creation of the album have been quite challenging. How long did it take to put down all the material, to record it and to mix it properly?
We recorded this album in November 2011, more than a year ago already! We went to Mon Studio in Nancy, to work with Yann (MyPollux). We began with the recording of the drums, then the basses, the guitars, the strings, the choir, keyboards, electro music, to finally end up with the vocals, at the end of November. So it took almost one month, because we prefer taking time! Yann then attacked the mixing in December, and we eventually sent it all in New York to the Sterling Sound Studio for Ted Jensen to master it in february 2011.
Interview by Roberta Ilaria Rossi
On the wake of the most famous bands like Arch Enemy, The Agonist, In This Moment, a "newbie" French band is moving its steps in the European metal scene, with one only easy target: spreading the words on the other side of the French boundaries. We're talking about Eths, a new French metal core/nu metal band, already known by many in their native home. Now that a few months have passed from the official release of "III", FM had the pleasure of exchanging a short chat with Candice Clot, that has revealed us something. This is the result of our brief jaw.
Hi Candice. Welcome to our website. How are you doin'?
Fine, thanks!
Let's start our interview. Recently, one of your first records, "Soma", released in 2004, has been issued again by Season of Mist. What's behind the decision of a new reissue?
It seemed to be clear for us to continue the road with SOM, we live in the same town it's easy and we really know each members of the house. We have a great deal with them.
Talking about this new record, I think it's a new and "fresh" one, quite strong. For a moment, please correct me if I'm wrong, my mind associated your sound to the album called "Follow The Leader" by Korn, because of the more robust sounds, which quite remind the thrash of Sepultura or the hardcore of Biohazard, embellished of course by your voice, which is the main point of the sound of the band. Do you agree with this statement?
"Soma" has been released in 2004 so it's quite so long ago.
The first thing clearly noticeable in the listening of Eths music is surely your voice which is quite versatile, because you use a very cutting, sharp growl, showing a first-rate performance, maybe one of the best ever listened in the "female fronted" metal, going through then a use of the clean vocals which result more mellow and persuasive. How do you manage to lead these vocal passages? Do you train your voice a lot or is it a pure and natural talent?
15 years in the metal world breaking my voice but I worked a lot for my clean voice and find a way to mix both voices was with the help of a good breath and a coach. When you have the vocal technique you can afford a lot more things and it's not just talent but only work and experiences.
Step back for a moment: we talked about your voice and maybe some fan has made some comparison with some famous growler vocalist like the German Angela Gossow or the Canadian Alissa White-Gluz. What do you think about these two women? Do you like their music, their vocals?
I know the music of Arch Enemy the singer is a real front woman, she really knows the job but I don't know the other sorry.
Talking about "aggressive" vocalists like the ones I mentioned, is there any other person/female singer you like to listen to the most?
I don't have any references about female voices, but I've always respected the work of Tarrie B from My Ruin.
Eths is a nu metalcore band from France, you are already known and famous there and you're trying to get step by step the way to success all over Europe, but the project was mainly born in 1996 as "What's the Fuck" and right after you changed the name in Melting Point, reaching at the end the final name: Eths. Could you please share something more about the band biography?
We played in Chile Brazil, Russia, England, etc. Done big festivals like Graspop, Szigets, Dour, Wacken etc .So we garnered a lot of good stage memories and saw many big bands, I think we're lucky.
"III" is the latest and newest album, recently released by Season of Mist. The thing that captured my attention in this record was the choice of putting some tracks sang in French and also in English and I've noticed that the same has been done by your "colleagues" and friends Kells. What did cause the choice of putting these tracks in this latest record?
We made 4 songs in English it wasn't easy to rewrite these songs because poetry in French is not the same in English, it's the same subject but not the same words. It was a compromise to record it but the label didn't force us to do it but they let us know it could be a big plus for the band so we made it.
The production of the record has been given to Fredrik Nordström, which has worked in the past with masters like The Haunted, Dark Tranquillity, Dimmu Borgir, Arch Enemy and more and the final result is more than excellent. Why have you chosen to trust this man to work on your material?
Fredrik is a great producer, he's pushing you to your limits to have the best but always let you decide what is the best cause it's your disc, in front of him we could feel his experience in some details, he absolutely don't want to complicate the things, so he was really efficient and we learned to go straight to the point. It was the first time we worked with of a real metal producer and we're really happy with the sound he did, by the way I have to say that Henrik Udd (his acolyte) did also a great job and working with them learned us a lot.
Also the artwork of the record is quite curious. Would you like to talk about it? What is the concept behind it?
This is a post apocalyptic goddess who is the link between our songs. Nicolas Senegas did a real good job we are totally satisfied with the result.
'Till now, your music has been chiefly written using the French language. Will we ever see a record totally sung in English in the future?
No, as far as I write the lyrics I can't write an whole album in English even if it 's only a translation it's a lot of work. Everything has to be changed even sometimes the meaning because of the musical with words. Everything has been simplified for an optimal hearing and I don't like to write like this.
"Tératologie" (2008) was your last album and "III" has been released recently after 4 long years of silence. How come have you decided to wait for so long to release some new material?
After the "Tératologie" tour we were very tired, I've had a kidney infection at the end of the tour and Staif a hand tendinitis so we needed a break. It took a long time to Staif to be in a good shape because he couldn't play guitar anymore. I took time to a have my daughter and time to reconnect to music. Also we realise we needed a break to tell new things, new stories to renew the music and it's very important to create different songs.
Talking about your music career, I know that you've taken part in the track called "La Sphere", by Kells. What could you tell about this cooperation and about your personal friendship with Virginie Goncalves?
I know her from quiet some time, we played on a gig with our bands and one day she asks me if I would sing on a Kells song. Yeah, it's my friend even more today because we've been on tour together and we're mothers, so we share a lot, we understand each other and the simple fact is that we scream, we sing and raise our children that's funny.
Let's talk about lyrics: who is the main person who do write the lyrics in the band? Where does the inspiration for the creation of your music come from?
I write the lyrics and everything could inspire me. Humanity is a great inspiration and I like to shell every part of it. Now "III" reflects a fact of life and a desire for change, a renewal for humanity. We talk a lot about 2012 in general but mostly I'm inspired about the different eras of our earth, the intelligence and the predictions of ancient civilizations disappeared which are necessarily developed the process of "III". The planet has gone through several apocalypses and we are the fruit of it… it helps to ask many questions like birth and death.
Recently you've embarked on a mini-European tour with Kells. What could you tell about this experience?
It's always cool being on tour with friends or other bands now the different thing was that I wasn't the only girl so it was more girly but you know on tour. It's always the same for every band known or unknown. You soundcheck, you wait, you play, you drink, your party and you sleep… with your friends.
What is the most beautiful thing in living on the road?
For sure not the road but to be on stage.
What could you tell, instead, about the relationship you have with the fans?
I'm not a fan of Facebook and I prefer talking after shows than reply to emails it's a better way of communication. I generally do not like fanatics minds and I do not understand them but I owe them respect. We are often associated with young teenagers and I always try to remember when I was 15.
Unfortunately, I've noticed that Eths tours in Belgium and France only. Will you ever embark on a full European tour, setting foot on every single European country and, why not, all over the world?
And we need a good European agent or world agent

it's the only way to see us the band is not so big on Europe so we need someone who believe in the band to bring it abroad.
Any future goal for the band or yourself?
The best for everyone.
Thanks so much for your interest in us and thanks for having allowed us this interview. You have carte blanche in order to speak and say something to our readers and your fans! Thanks so much again!
Thank you all!!!
Credit Photos
Candice Clot Photo by Nicolas Sboub Delpierre
Band Photo by Eric Canto
Links
MySpace * Facebook * Twitter * Site
Latest Multimedia
Interview by Miriam C.
And here we're for the second time promoting Evenoire. This time we have talked with Lisy about their debut album "Vitriol" that was published some months ago. I gladly invite you to enter this magical world made of ancient stories and legends. They are in need to be protected and chanted, as I call them Evenoire are the guardians of the last legends.
Hi dear Lisy, how are you? A lot of time passed since the last time we spoke.
Hello dear Miriam!! Thank you for giving me the opportunity to introduce you the debut album of Evenoire, it's a pleasure to be again on Femme Metal Webzine!
And about time that's passed, I would like to ask you what's happened between the release of "I Will Stay" EP and "Vitriol", sounds first of all a lot of line up changes and why "Vitriol" took so much time to be released?
Between the first EP "I will stay" and "Vitriol" we just played a lot of concerts in North of Italy and composed: we took all the time we needed to create our debut album and take care about each single song, with no pressure, because the deal with Scarlet Records came once we had already recorded. About the line up changes, after some bad experiences with keyboards players, we decided to collaborate with external musicians for "Vitriol": they composed and arranged for us keyboards parts. And after the recording of "Vitriol" we decided also to have a second guitarist in the band to strengthen the sound: so Toshiro Brunelli joined the family!
"Vitriol" is your first album released thru Scarlet Records on 26 March 2012, what you can share about its genesis and can you explain me the curious title??
The composition of "Vitriol" took us more that 2 years, we worked a lot in order to record a good debut album: everything came in a very natural way and the result is a sound full of influences relying from our different musical backgrounds. You find gothic atmospheres, oriental melodies, prog parts, symphonic keys, heavy guitars and a very distinctive medieval/folk approach. V.I.T.R.I.O.L. (Visita Interiora Terrae Rectificando Invenies Occultum Lapidem) is an acronym from alchemical literature that means a deep travel into ourselves, in order to discover a deeper dimension and purify our psyche from negativities, and the element is water, symbol of the unconscious and element of life. In fact, water and alchemy are the main themes of our lyrics. This kind of journey was obliged for alchemists: they had to purify themselves like also metals have to be purified. Vitriol is also an acid, its colour is a deep blue: alchemists used it in their formulas and magical practices and they recognized this element like a part of some magical creatures.
As stated before "Vitriol" is out on Scarlet Records, now I want to focus a little about the deal. When you signed the deal and how you manage to get it? Sounds a huge goal reached for a young band like Evenoire, I mean with the times we are passing…. so double congratulations from me and the webzine…
Thank you so much Miriam! In December 2011 I took part in the organisation of an event dedicated to Italian underground bands, and as a member of the staff I had the opportunity to meet Filippo and Enzo from Scarlet Records, they were in the jury. I talked to Filippo about Evenoire and he liked the project and the music, so he offered us a deal, and we are so happy about that!
For what I get "Vitriol" was recorded in Germany with Mario Lochert at Dreamsound Studios (Vision of Atlantis, Emergency Gate). First of all why choose this studio outside Italy and how was work with this team? And sorry for asking but what are the differences, in your vision, between an Italian and a German recording studio?
I met Mario at Metal Female Voices Fest in 2010, he told me about Dreamsound Studios in Munich where he works as sound engineer. I thought it could be very interesting to record in Germany together with him and Jan Vacik (Dreamscape), because they worked with band such Graveworm, Evergrey, Edenbridge, Leaves' Eyes, Visions of Atlantis etc. We had a lot of fun together in Munich, we found a very friendly ambience and a professional and great way of working. We also have good studios in Italy, but I think that in German you can find the best in recording a metal album and also it's a very interesting experience to collaborate with people outside Italy, it's a good opportunity to grow also as musician.
The cover of "Vitriol" in its essentiality totally got me. You have this tree coloured clear blue and the sky and rock grey. What you wanted to express with this cover? Any particular meaning and who's the cover's author?
The cover represents tree of life in a waterscape: it's an image of the travel I described to you, a deep journey into the unconscious where water is the key, in order to rebirth to an higher state of life. Blue is the colour of skies, lakes, rivers where our legends are set, and it's also the colour of one of our first songs, "Azzurrina" (in English "Blue Girl"), about the story of the ghost of Montebello Castle, near Rimini. The author of the cover is Francesco Bonetti, a graphic designer from our town Cremona.
On "Misleading Paradise" you sing along with the amazing Gaby Koss (Nota Profana, Haggard). When you've met her for the first time and how's born this duet?
We met on Facebook, she liked our music so we decided to collaborate: we were looking for a guest singer and what better than wonderful Gaby's voice? She also lives in Munich were we recorded "Vitriol" so everything was perfect! I enjoyed so much the experience, we became friends and had also a great Indian dinner at restaurant; when she comes in Italy we usually meet, it's great what music can do sometimes!
The curious fact that I've discovered reading a press article is about your lyrical themes present on "Vitriol" based on local popular legends, can you tell us more?
Yes, lyrics are about Italian legends, history and literature and we try to give life to these stories. For example "Minstrel of Dolomites" is about a legend from the beautiful mountains Dolomites and it talks about the mythical born of the small glacial Lake of Antermoia and about how Oswald von Wolkenstein became the most famous minstrel of that area. The single "Days of the Blackbird" is about a legend from Cremona called "The Three Days of the Blackbird", the coldest days of the year at the end of January. Lyrics explain one of the legends that originated this kind of folklore. It talks about a young couple that had to marry and reach the small town to the other side of the Po River. They crossed the icy river on foot, it was the end of January. After some days of celebration they had to come back home but this time the ice broke and they died, and during the next three days a blackbird cried to call the attention of the people. "Girl by the Lake" talks about a legend of Iseo Lake and explains how the terrible storm called Sarneghera originated: from a sad story of love and death. Italy is full of art and folklore and we like to rediscover forgotten legends, you know, here everything has got a legend: lakes, rivers, valleys, castles, buildings, foods, everything! And it's a piety that some of them are disappearing, so we keep them alive!
According to the latest line up, you are orphan of a keyboardist. What's happened to Michele Cattadori, your last keyboardist? I assume your still searching for a replacement for it, right? And who recorded the keys on the album?
He was simply not in line with our way of work; at the moment we are not looking for a replacement, the line up it's perfect now with one more guitar. We are a little unlucky with keyboards players so we decided to not loose time again and collaborate with external musicians Davide Bislenghi (solo artist), Simone Giorgini (Dark End, Hollow Haze), Marco Garau (Derdian) for the recording of the keys parts in "Vitriol".
Can you talk more about your other projects that you have : guest vocalist in Derdian (for what I've seen on your Facebook profile you have been in Romania and Maldives too) and The Whisper acoustic trio?
I was a guest in the last album of Derdian in 2009, "New Era Parts 3 – The Apocalypse", I recorded choirs and a duet with the singer Joe, called "Forevermore" plus a new version of one of their most popular song "I Don't Wanna Die". I also took part at several concerts with them like the festival "Rockin' Transilvania" in Romania and a private concert for a rich Ukrainian man in Maldives: it was an incredible experience because he paid us a whole week of holiday in a wonderful atoll and we could not believe that it was true…we had a lot of fun!! About The Whisper Acoustic Trio it was a little acoustic project made by me, Alessandro (guitarist of Evenoire) and a male singer: we played rock covers, it was just for fun. We kept it for many years but now we quit, too much work with Evenoire!
Instead what you can share about the recording session of new Secret Sphere album?
I took part in the recording of choirs for the new album of Secret Sphere in February 2012, it was a really positive experience, but after this unfortunately the singer Roberto Messina left the band and he was replaced by Michele Luppi that wrote from the beginning new vocal lines and recorded all again. So I think they won't kept nothing of the old choirs and this is really a piety because me and other 2 female singers worked a whole day and the result was amazing.
You happen to be part of the international project Eve's Apple, to who maybe don't know about this can you explain a little?
Eve's Apple is a worldwide community of professional female singers, designed to be a platform that informs about women's work in the world of music, supports new female fronted bands, and offers advice for navigating the music business world. It's formed from famous female metal singers like Lisa Middelhauve, Carmen Elise Espenaes, Marcela Bovio, Maxi Nil, Charlotte Wessels, Heidi Parviainen, Mariangela Demurtas and many more: I'm really proud to be part of it, it's like a music family where we can share our experiences and problems, in the name of our common passion: music. I can really say that I found musical sisters!! You can follow us on Facebook here.
Now when I interview an Italian artist I ask always about our musical situations about how is hard to playing live and do some promotion. What's in your idea that in Italy doesn't work? What's the first difficulty that a young band like you meet? It's the wrong mentality or is because the media don't care about metal (except in your case because I've seen that local newspapers support you really well and really care about Evenoire)? Well, just show us your idea about this topic…
Both I think: TV and radios don't give spaces to this kind of music, web is the only way to promote for a band now,and it's not easy because there are a lot of bands! Yes, our town Cremona support us and local newspapers give us space but usually it's hard even because in Italy there are few places where you can play: pubs prefer cover and tribute bands because it's easier to earn money and I think this is the first problem for young bands: the difficult to play live!
Well, my dear, we're at end just greet your fans as you want and horn up!!
Just keep to follow us, we are already working at the second album, so stay tuned and see you live somewhere! And for the ones that don't know us you can listen to our single here.
Links
MySpace * ReverbNation * Facebook * Twitter * Site
Interview by Erwin van Dijk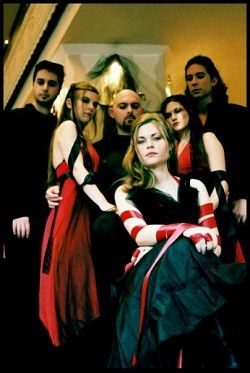 Dakrya is a gothic metal band from Greece and the bandname means "Tears" in Greek. They recently released their debut album called "Monumento".
The first question: can you tell us something about yourself?
Christina : Hello, I am Christina and I am singing in Dakrya. Singing sets my soul free, makes me feel alive, and I hope that through our music the audience will find a way to express their feelings.
Thomais : Well… I am Thomais sharing the vocal area (the more classical one) with Christina in Dakrya too. It's a tough job but someone has to do it… haha I'm just kidding. Love sharing the stage with those guys cause they are my friends, and like a family to me.
How did you get into the music business? Did you always wanted to become a singer?
Christina: I always wanted to become a singer, since I remember myself. As a child I used to give performances in front of my parents! My deepest will was to sing and share this joy I felt with others. When I graduated from high school I thought that journalism was a good idea, so I studied mass media at the university. But singing is something that has always been chasing me and I'm quite sure that I won't let it go! At the age of eighteen I started singing lessons and soon I came across people who helped me find my way into the music business.
Thomais: Certainly a tough one, and difficult to handle with! Well, its classical background makes it even more demanding when I have to combine the techniques in this kind of music and it has its needs of space and time. That's why I believe emotion and expression are so important. They give colour and meaning to a voice, helping you pushing your limits further.
Guitarists and drummers can talk endlessly about their gear. Since you are one of the singers of Dakrya, what do you do to keep your voice in top condition?
Christina : As I said before, I've attended singing lessons for 4 years and I'm still working on my voice with exercises. Actually, I'm going to continue the lessons and try to improve my technique and my potentials.
Thomais : For me keeping my voice in a good condition is really important. It's my instrument and the way I handle it shows in the results so I have to be careful. I always prepare my voice before a show, rehearsal or entering a studio. Of course there is a weekly exercise too. The voice is a very fragile instrument and a unique one in every human being. You have to practise its different abilities every day and it never stops to amaze you.
Have you played in other bands before Dakrya? Or do you have an other band besides Dakrya?
Christina : I've participated in another band before Dakrya. That was my first experience in a band, which helped me to learn how to cooperate with other musicians and move on. We didn't have discography or even a band name, we were just a group of people who shared their love for metal and rock music. At the moment Dakrya is my only band and try to give my best to it.
Thomais : Yes I have been in other bands. I was the singer of Insidius Infernus for a period of time, a Greek black metal band, releasing two albums in our active years. I was 17 years old back then and had the cliché nickname Luciferia… hahaha. I have also participated in some theatrical choirs and giving session performances… at the moment I'm giving my full attention to Dakrya and I'll keep it that way for a while as we have new recordings coming and shows to give.
To what kind of music do you listen yourself? And who is your favorite singer?
Christina : I love music in general, but metal and rock music have a special place in my heart. Black Sabbath is my favourite band, with their incomparable riffs stuck in my head! Lately I'm more into southern rock, and listen to bands like Monster Magnet and the Greek's Nightstalker. As for the voices I admire, I love the powerful voice of Bruce Dickinson, the absolute rock voice of Axl Rose and the black voice of Joss Stone.
Thomais : I prefer listening to music that suits my emotional state at any time, I have some favorites starting with Primordial, Shinning or Meshuggah (the third one will make our guitarist really happy! Haha), ending with Loreena McKennit, Ayreon and so on. I listen to metal and classical music of course but I also love industrial, folk – acoustic and rock in general.
Christina, what are the differences between you and Thomais when it comes about singing for Dakrya?
Christina : Thomais has a more lyrical voice with a classical background and as I said we try to combine our voices. Of course, each voice has a different role in the songs. I believe that in Dakrya we are experimenting so much with our voices that sometimes our voices seem like one.
Thomais, what are the differences between you and Christina when it comes about singing for Dakrya?
Thomais : Well, first of all how our voices make as different… plus she is blond! Haha! Every song is a different concept… we have to express different emotions, playing a different role in a more theatrical aspect. That gives us different orientations, but makes us more bonded too. Depending on what you need to feel that very moment you listen the song.
What is the idea behind the band name?
Thomais : Dakrya is a Greek word written in Latin characters and it means 'tears.' I guess Sophia came up with that name for the band because she was having a kind of dark and esoteric period, nostalgic or even a hopeful one. A tear can be shed for many reasons… joy to anger, sadness or fulfillment.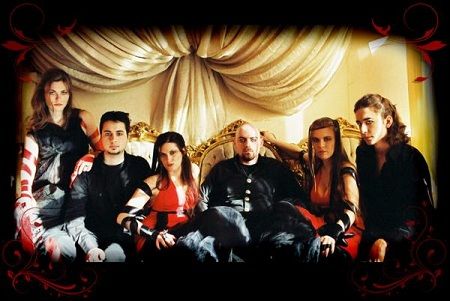 Can you tell us something about the songs present on the debut album?
Christina: The first three songs in the album is a trilogy. They are talking about faith and its loss, the punishment that follows and the domination of pain, and finally about the newborn hope that rises from the ashes of our existence. The human element is very intense through the songs and they describe the emotional changes of a man and the function of the subconscious.
Thomais: All the songs have their own reason to appear in the album, even their order and their structure gives them a concept meaning. Past dominates and bounds a timeline when things change us personally, musically even the people participating in this attempt of giving life in this work. It's a monument of memories that became melodies for you to listen.
About the songwriting: is there one mastermind in the band who does all the writing or is it teamwork?
Thomais : Yes, all the credits go to SophiaX for that. She begun having a dream and tried give it life through her compositions and lyrics. Christina and I create all the vocal arrangements and George D. enriches the sound with extra guitar parts and solos.
Dagwn, the singer from Nethescerial did the brutal vocals on "Monumento". How was it to work together with a male singer?
Thomais : It was fine! We had a great time and fun during the studio sessions! We needed a masculine feeling and he clicked really nice. He is doing a great job with his band too and he was the first we though for the guest vocals.
Christina : It was fine! We had a great time and fun during the studio sessions! We needed a masculine feeling and he clicked really nice. He is doing a great job with his band too and he was the first we though for the guest vocals.
And how are you going to do his part live? With guest singers?
Thomais : George has already taken the responsibility for the brutal vocals and it works really well on stage too. Well, guest singers may appear in the future but for different reasons and not from the lack of one.
Christina: Yes, I think it's time for George to show all of his talents!
I could find little information about Thomas K, who did the declamations on "Monumento". Who is he?
Thomais : Thomas is a very good friend of us and had been preparing during rehearsals as a second guitarist for a small period. He left the group though for his own personal reasons and we won't have him with us but of course our friendship still remains.
Christina : Thomas K except from our friend I believe he is our biggest fan! He is very supportive and we are so grateful about it.
There are not many metal bands from Greece and certainly not with female singers (exceptions are to name a few Ismini and Astarte) Can you tell us something about the music scene in Greece. Is it difficult there for the more heavy metal oriented bands?
Thomais : Things are very difficult in the metal Greek scene in general. Labels don't pay a great attention to newcomers and sponsorships are rare in the beginning. So you have to try with your own forces, to prove yourself to the audience who is the only factor that will set the fate of a new group, by accepting or reject it.
Christina : Actually there are many metal bands in Greece. The problem is that it is very difficult for metal bands here to move on and become known to a larger audience and especially outside the borders of Greece. The most popular music in Greece is the local Greek music and dominates the music business without leaving any opportunities for metal or even rock bands to develop. It is really sad…
And since Greece is relatively far away from Western Europe (some 3,000 kilometres by car) is that the reason why we see not many bands from Greece tour in the west? (Besides Rotting Christ).
Thomais : All that I said before comes to the answer in your question. A label will make an attempt to support a band and helping it's effort by booking a European tour and so on, when it will notice it's success and acceptance in Greece.
Christina : If you don't have some kind of financial support I think it's too difficult to tour to Europe. Especially for young people who are working hard just to make a living and they have no savings…
So, are there any plans for a tour in Europe?
Christina : There are no plans at the moment, as we want to tour in Greece first, but there are a few potentials for European gigs in 2009 and we are going to make it true despite the obstacles! We want to see the world and taste new experiences as musicians and as persons too.
And the last question, are there things the reader should know that I haven't ask?
Thomais : Thank you Erwin, for giving us the chance to come closure to the audience. We would love to see you soon by giving a live performance in your country.
Christina : I want to thank you too! Well, the readers should know that we have some new stuff to work on and hope we will surprise them positively!
Links
MySpace * Facebook * ReverbNation * Twitter * Site
Label : Frontiers Records
Review by Tony Cannella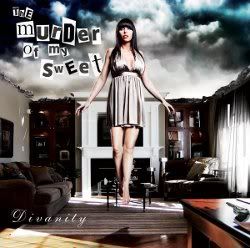 I realize that 2010 is only a few weeks old, but the debut release from the Swedish band The Murder of My Sweet is the best album I have heard so far this year. Okay, maybe that's not saying much given the fact that the new year has only just begun, but "Divanity" is also as good as most anything I heard in 2009 as well. The style that prevails throughout the CD is hard to nail down. "Divanity" features some truly complex pieces of work, but the band is also quite skilled at playing melodic hard rock and metal. The songs throughout "Divanity" are delivered with a great deal of passion, energy and conviction. From the very first track, I was hooked. This 53-minute opus really delivers from the very first song "No Evil" and there are hardly anything that can be considered fillers. The songs flow together nicely and the lyrics are really interesting as well, as they seem to tell stories within the songs. The vocals of Angelica Rylin are really excellent as well. Some favorites include: "Follow the Rain" and "Bleed Me Dry" (the videos for these two songs can be viewed at their official My Space profile), "Chemical Attraction", "Kiss of Death", "Revolution" and "Valerie". The final track "Death of a Movie Star" is a masterpiece that brings "Divanity" to a hugely bombastic conclusion, with it's complex, orchestral arrangement and it's "Bohemian Rhapsody" kind of feel to it. This song is literally all over the place and just an overall big rock track. When all is said and done The Murder of My Sweet have delivered a huge sounding CD in "Divanity" that melds listener friendly hard rock with melodic metal and complex musical arrangements. It is a perfect combination that never fails to succeed and "Divanity" is a release that never fails to impress.
Rating – 95/100
Tracklist
No Evil

Follow the Rain

Bleed Me Dry

Chemical Attraction

Kiss of Death

One Bullet

Tonight

Storms of the Sea

Destiny

Revolution

Valerie

Death of a Movie Star
Line Up
Angelica Rylin – Vocals

Daniel Palqvist – Guitars

Andreas Lidahl – Keyboards

Johan Niemann – Bass

Daniel Flores – Drums & Strings Arrangements
Links
MySpace * ReverbNation * Facebook * Twitter * Site
6 color styles available:

Style switcher only on this demo version. Theme styles can be changed from Options page.