Browsing articles tagged with " spv"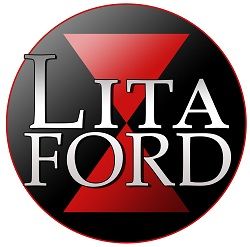 Interview by Tony Cannella
The Queen of Metal is back (again)! After her breakout LP "Living Like a Runaway", Lita comes back with a kick-ass live album called "The Bitch Is Back… Live" so we have took the occasion to get more updates about this fantastic live CD and her next projects! 
Hey Lita. I was just listening to the new live album, "The Bitch is Back… Live" and I think it's really awesome. Are you pleased with the way the live experience came through on the record?
Yeah, I am. You know, live albums are tricky. You can feel everything that goes on and hear everything that goes on, you really can't cover shit up on a live album, so it better damn well be real. This album has a lot of energy, it has true energy. We are truly happy to be playing and truly happy to be on that stage rocking and it shows. It's kind of a funny album; too, it has a little twist of humor to it. We're really happy with it.
Yeah, it definitely sounds like there is a lot of enjoyment. You left in a lot of the between song stage banter which is pretty cool. It does come across as an authentic live album.
Continue reading »
Label: SPV/Steamhammer
Review by Tony Cannella
When rock legend Lita Ford released her album "Living Like a Runaway" on an unsuspecting public, there was really no reason to expect greatness. I mean, she had been out of the limelight for many years and her previous album "Wicked Wonderland" did nothing to elicit any kind of excitement in the metal buying public at large. Then came "Living Like a Runaway" and not only was it the perfect "true" comeback album, but I would put it right up there with all of Lita's classics. So what's the next step? For Lita, it's releasing an equally exciting live album that captures the excitement and energy surrounding Lita's return to form on the "LLAR" tour. "The Bitch is Back… Live" is a continuation of "Living Like a Runaway" with Lita and her killer band in all their live glory. Continue reading »

Interview by Tony Cannella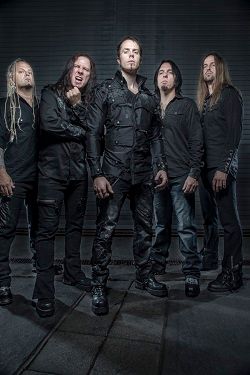 Line-up changes are all too common in the music business for various reasons, not only in metal but all genres. It's often hardest to change a lead vocalist which is what the Florida based metal band Kamelot were faced with when popular singer Roy Khan left the band and was replaced by Swedish vocalist Tommy Karevik of the band Seventh Wonder. Well with the Release of "Silverthorn" (featuring the debut of Karevik) and relentless touring even the fears of the most die-hard fan should be put to rest. Tommy Karevik fits Kamelot like the proverbial glove and the band are better than ever – as I witnessed when they played the Palladium in Worcester, Mass on their current North American tour. The entire band were on fire and just plain awesome throughout their entire set; a set that featured a good mix of new songs with older favorites. Following their sound check I had the huge pleasure to sit down with Kamelot's guitarist Thomas Youngblood to talk about a variety of subjects. Here are the highlights of our conversation…
Continue reading »

Interview by Miriam C.
After a 3-year drammatic stop due a personal loss, Edenbridge's back with the brand new masterpiece "The Bonding". "The Bonding" marks a new sound evolution for the Austrians because, despite being the first album released for SPV/Steamhammer, sees the partecipation Orchester Klanguereinigung Wien and the new bassist Wolfgang Rothbauer. In addition to this, the title-track features the great Sweden AOR maestro Erik Mårtensson. For know more,  just follow us in this interview.
"The Bonding" your eighth album will be released in Europe on the 24th June through SPV. Would you mind give us some insights about the album's genesis?
Lanvall: I started to work on the songs for "The Bonding" in 2010. But then the difficult time began as in May 2011 my father commited suicide, Sabine and I changed our places of living and other band members changed their job, so it was a constant process of change. Continue reading »
Label : SPV/Steamhammer
Review by Tony Cannella
On their long awaited eighth studio album, the Austrian symphonic metal icons Edenbridge continue where they left off on their previous album "Solitaire" which was released three long years ago. Ever since their debut "Sunrise in Eden" was released in 2000, the band has faced many line-up changes, but the two constants have remained lead vocalist Sabine Edelsbacher and multi-instrumentalist Lanvall and on "The Bonding" they continue to steer this symphonic metal ship onward and upwards.
Edenbridge continues to combine epic type numbers with shorter more accessible songs. The 7-minute "Mystic River" gets us started and is a great way for the band to announce their return. Continue reading »
6 color styles available:

Style switcher only on this demo version. Theme styles can be changed from Options page.