Browsing articles tagged with " stage"
Interview by Andy Axworthy
Everything eventually comes down to the individual. Whether it's the influences of the films you see, the books you read, the music you hear, or that of family, friends, colleagues it all colours our view of the world and defines our tastes. Now imagine all that filtered through the medium of a metal band – one with seven members – who are as comfortable being staid and grounded as they are running wild off the edge of the map – and who have a pressing desire to share that with you. Welcome to eclectic. Welcome to the world of A New Dawn. Femme Metal tracked down lead singers Jamila and Alysia, now back in Holland after their first UK gig at Beauty & Brutality, to talk about the show, current release "Finally…" and what lies ahead for the band.
Hi girls! A warm winter welcome from Femme Metal. How is the festive season treating you?
Jamila: Well, I can't say that I like winter, I like the summer – I want sun and beach. I really hate the rain, snow and hailstone. But I do like Christmas and New Years Eve. I always spend the holidays with my family and my closest friends.
You played your first UK gig with the Beauty & Brutality Halloween Party on October 31st in Birmingham. What was the experience like for you both? Any standout moments that you could share with us?
Alysia: I've had the best show ever. For me it was a double party because of Samhain. I'm amazed how everyone was cheering us on, and how enthusiastic people were. I had a blast! Meeting the other bands was really nice as well.
Jamila: It was the first time that we played in the UK. I really had a great time. I was pretty tired all the way, but that was because I didn't sleep at home that much, so I left tired and came home almost dead hahaha. We had great fun with all the band members the crew and the other bands. When we were on stage, everything just went like it's supposed to be. We gave a great show and they really enjoyed our show.
Although that was the first show on these shores, A New Dawn has been around in one form or another since 1997. As more recent members how has this depth of existing experience helped you, together and individually?
Alysia: The most important thing for me is that the way the band "works". We prepare and just "do" it: we put on a show and have fun. I always feel that we're in this all together and that the band is supporting each other fully. This makes us capable of putting on a show as we did in Birmingham.
Jamila: Well, I'm one of the oldest band members next to Elbert. I must say that I have the feeling that we finally found a group of people that "works". Of course you have your differences and you do not always agree but this group listens to each other and we work pretty well together. So naturally I feel that it's good right now.
You are both regularly described as opposites – light versus dark. Well they say blondes have more fun but they also say that the devil has all the best tunes, so who has the halo, who has the horns and do you ever get the urge to swap?
Alysia: Blondes do have more fun. I tell ye!

Yes, we have me as the light halo type of character in the band, where Jamila is more the strong nightcrawling woman.
If you are curious for the whole story behind the light vs. dark thing, keep an eye on our upcoming album. I won't spoil any details before the album is out! Jamila: You know, I wouldn't want to be anyone else then myself. Also on stage the "light versus dark" thing is a tiny bit true. And in that light I think we both want to switch sometimes, because we are not only what you see on stage. But that's to the fans and audience something that they just have to find out for themselves. Most of it is a stage act, but people like to put you in a box: she is blond and sweet, she has black hair and is a bitch … but you'll never know what the story of someone is. You need to talk to the person and ask questions instead of making your own stories about what you've heard. If you don't, you will never know the whole truth. There is a story behind all the "blond versus dark" and you will know when our second album is finished. How about the rest of the band? Can you introduce us and tell us about the current line up?
Jamila Ifzaren – Vocals

Alysia van Horik – Vocals

Mike v.d. Heuvel – Grunts/Growls

Michiel Glas – Guitar

Peter Groen – Bass

Elbert de Hoog – Guitar

Rik Bruineman – Drums

Elbert is the founder of AND (if you want to know more about how it all began, you can take a look at our website). In the first couple of years there were other people in the band. When one of the singers left the band, AND went searching for a new vocalist and they found Jamila. You can almost say that AND fell apart in the year 2008 but the ones who were still standing, kept on going. They found Rik and Michiel. In that time Michiel was the grunter. The year 2009 was an awful year for AND, especially on personal level (home situations and stuff). Finally in the year 2010 Elbert, Jamila, Michiel and Rik found the other 3 members (Mike, Alysia and Peter). Since then everything went smoothly – writing songs and getting ready to record our 2nd full-length album.
Your EP "Finally…" builds on the good work of 2008′s "Falling From Grace". With 3 tracks coming in at just over 18 minutes it has something for everyone and is your first release together as leading ladies. How does it feel to have now done that and how was the recording experience for you individually?


Alysia:
Recording the demo was a wonderful experience. New songs to make my own, and another voice to blend with. Jamila and I have found each other in our singing and we complimented each other. I had never been in a studio before, never had the chance to make a song with other people and to make the music my own. It was amazing.

Jamila:
I love being in the studio. I was pretty excited to record 3 new songs. We've had a radio-silence for quite a while and the time was there to record something new. So we did. Working with Alysia was very easy. She understood everything and did her homework. The songs were done in no time hahaha.
Musically, each release seems to be an evolution in the band's sound. With eclectic and varied tastes and influences amongst the members things must be pretty lively at times. How do you both help and contribute to the music and arrangements during the song writing process?
Alysia:
The best part about being a band with seven individuals is that everyone contributes to his best to the process of making a song. We all write music, Mike, Elbert, Jamila and I are working on lyrics, and all together we come up with ideas and themes.
Jamila:
Everyone is working really hard on the music and the arrangements but the song writing is more our part (and of course Mike's). Most of the time we all work together in the writing progress of a new song.
The cover of "Finally…" is intriguing. At first glance it looks like a normal mask/masque but take a closer look and you can see the seven deadly sins etched into its surface. Can you tell us the story behind the artwork?
We created the mask because everyone wears a mask every now and then. But we wanted the mask to have "lived a life full of emotions". So, looking at the lyrics of the songs of the EP, there were the seven deadly sins ("Final Verdict") and the name "Desire" in a Japanese Sign and of course the mask itself ("Masque of the Red Death"). We just thought it was funny but it also has something to do with the new story that can be found on our 2nd album.
As a band you ask your fans to share their experiences with you – to take inspiration from everyone, in everything and of everywhere. Is that something that you still look to build into the song writing? Also, what would you both say is your current favourite/inspirational AND song and why do you feel that way about it?
Alysia:
Definitely. My inspiration comes from other people's stories and things I see and experience in daily life. Also, showing the crowd what we, as AND, have been through is very important to all of us. It shows that we're human. My most inspirational song is on the new album. The music is awesome, there are nice guitar solos in it and the story behind it is really grabbing you by the throat. We call it "ToF". You'll hear it soon!
Jamila:
Everything I've ever written is about life. My life, the life of my family and friends, what I see on television and so on. So people in general are a big inspiration to me. You have sad, happy, evil, angry, disappointed, crazy, loving and caring people … and they all have their own stories. I'm really interested in what it is that moves people to do things or to never do that special thing. This is my big inspiration. Lately I've been having contact with a French fan and this person told me a beautiful story (with tears and happiness) about his life. It grabbed me by the throat and I just wrote like an idiot hahaha. My favourite song is "Final Verdict" because of the different styles of music in one song, but there's something really personal for me in one of our new songs. You will hear the story as soon as the album is finished.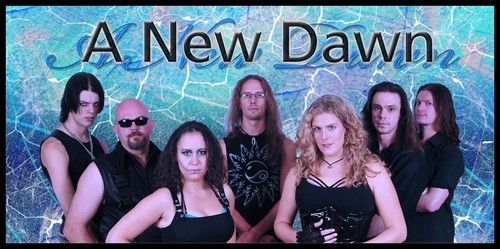 You have a strong fan base, two EP's and a full-length cd as a fully-fledged band and despite this you have stayed unsigned for now. What plans do you have in this area and would you say there are any advantages or drawbacks when balancing total freedom to do what you want against restrictions that might be placed on you if you were signed?

This is a difficult question. Because of course we want a label that wants to work with us (and we really have a lot to offer) but it's difficult these days. We are so ready to entertain a bigger crowd and that's what we also hear from a lot of people: "You belong on a bigger stage". And this is something we believe in. Sometimes you need a period of a few years to find your ideal partner (or band members in this case hahaha) and make it work. This new album is something we've all worked really hard on and are very proud of. Next to creating/writing the songs, we are also very busy to create a big show to look at. We like to put on a big show but sometimes we need a bigger stage. But believe you me … we will rock your socks off with this next album and especially on stage.

What is it like, living the metal dream? How do you both handle balancing the call of the wild with those moments when reality comes knocking?

Alysia: Sometimes it feels like my reality only starts when I'm playing with the band or performing. Work, obligations are dull things. It feels like I start "living" when I can make music. I need to get used to people speaking their appreciation about what I do, but it's wonderful. Jamila: Living the metal dream? I think it's just beginning. You're in a band and you make the 1st full-length album. Everything goes well, a lot of gigs, fans, autographs, pictures. But you need to keep on going. Sometimes that's very difficult if a lot of things happen in a band. But like I said a couple of questions ago, we've got a great group of people, who work together really well. We've got our 2nd full-length album coming on, this will still sound like AND but of course also very different. It's more progressive and louder, maybe even a bit heavier.
But reality did come knocking on my door a while ago (r.i.p. daddy) and I still have problems to cope with all that and still try to give the band my full attention. It's a constant learning progress but I'm doing better and better. Music is a great medium to express yourself and for me, singing is the best way for me to express my emotions when I just don't want to talk.

You have played the MACC (Metal Against Child Cancer) Fest. How does raising awareness with this type of show figure in AND's overall philosophy and are there any other similar events that you can or will support and which you can tell us about?

Alysia: Unfortunately our band has lost beloved ones to cancer. We wrote a song in that theme and we were more than happy to contribute to MACC. In December we did a show as a tribute to a deceased fan who died of leukaemia. Speaking on my behalf, I will always be up for charity. Jamila: It's just like Alysia already told you, unfortunately, our band already has lost loved ones to death (mostly because of cancer), so playing at a festival where they make people aware of cancer definitely fits in our overall philosophy.
What do you each do to relax and let off some steam when you are not actively involved with AND?
Alysia:
I play the piano and I love to play computer games. I also enjoy sports, although I haven't had much time to do so.
Jamila:
I read books, watch movies, talk and go places with my loved ones and take walks in the forest.
How about your alternative reality – what would each of you be doing if you were not singing with AND? Do you have any ideal jobs, burning ambitions or an itch you would just have to scratch that you can share with us?
Alysia: I'd be having my own practise (working with troubled children), stuck to my huge mansion somewhere on an abandoned piece of land behind a forest. I'd have an enormous kitchen where I could bake cookies and cakes all day and I'd have at least four dogs (and a pony!). Jamila: I'd probably have my own private practice in painting (ß in the biggest meaning of the word, face-painting, body-painting, mural painting and other types of painting) or I probably would have saved up all my money to go to the other side of the world to work as a volunteer helping out disadvantaged people.

How about your ideal gig? If money was no object and you could take the band, crew, rig and set up anywhere in the world to play, where would you go and why? Alysia: The Royal Albert Hall! Because it's enormous! And, and, and, yeah. Or Wacken Open Air! Or Pinkpop! … Lowlands! Oh dear, these dreams are getting ahead of me. Jamila: I don't really care where that is, but there has to be a beautiful big stage with a lot of lights and where everything is well arranged with lights and sound. A stage where we can do our show like it's meant to be (maybe even bigger hahaha) with a minimum of 5000 people who really enjoy the music and show of AND.
You teased us with a new track "Madness Within" at Beauty & Brutality and you are back in Rotterdam's Excess Studios at the end of January to continue work on the new album. Can AND fans expect any teasers or samples of the new material to help get them through the bleak midwinter?
We didn't want to say anything yet but of course we will show you teasers and let you hear and see new stuff.
Finally, when do you hope to release the new CD and do you have any touring plans that you can share with us?
The release of the new album will be before the summer. The presentation will be a blast. We've got a lot of great ideas for our album presentation – it will be a big show. We are all very excited and a bit nervous, because we just want it to be a great show.
Thank you both for talking with Femme Metal and best of luck recording the new album. Before you escape, any last words for the fans & readers? Alysia:
Hope to see you guys soon, stay up to date through Facebook, Twitter and our website! Stay metal!
Jamila:
As you've been reading, we have lots of plans for our new album and we will keep you posted on everything. Just keep checking our websites. We hope to see you all at one of our shows and thank you for reading this interview.
Photo Credit
Photos by Cristel Brower
Links
Interview by Si Smith
Intro by Miriam C.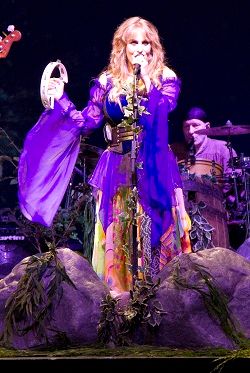 It's the second time that we give space to Candice Night, the first time it was for promote her debut solo album "Reflections" now it's time for a new Blackmore's Night record and precisely is the DVD "A Night in York". Let's see hear (or better read) the details straight away from the enchanting and dreamy Candice.
First of all congratulations on the DVD and more importantly the birth of your new musketeer Rory Dartanyan! It must be a great time for the family.
It really is. He is my spiritual, peaceful child. When all else is chaotic in the world, he just grabs your face and looks into your soul and you breathe him in and all is well. I've been calling him my zen baby since the 1st day in the hospital. And Autumn LOVES her baby brother. They have an amazing relationship.
The last time we spoke to you was for your solo album. As a metal based webzine we enjoy supporting related genres as well. Blackmore's Night has always seemed to defy genre definition, crossing several genres. How would you describe Blackmore's Night music to a newcomer?
It is a variety of fantasy music that incorporates rock, regional ethnic, tavern/gypsy music with ballads, instrumentals and Renaissance music.
This was your first trip back to England for a while. Why did you choose to film the DVD in England?
Our first DVD, "Castles and Dreams", was shot in a medieval castle in Germany in 2004; the next one was in the Olympia Theater in Paris in 2007. Since then we have put out 2 more CDs and we do a lot of the songs in concert that have different arrangements than what is on CD. So, a haunted opera house in a medieval city seemed like the perfect venue to record and show these newer songs on DVD.
Your set contains a great mixture of slow tracks and upbeat dance numbers. How did the audience respond?
Great. They were an amazing audience. People think that the English audiences will be more reserved, but more people dress up in costume and garb in England than anywhere else. Ritchie amends the set list per night based on the audience's energy so he's constantly reading them.
You describe this as a "trip through the ages". Have you a favourite historical era you would like to have lived in?
I think the greatest thing about living now is that you can choose from the eras that have come before to see what feels right to you and then incorporate that into your life today. I love the romantic visuals and castles from the Renaissance time; the costume and garb of the Victorian era; and the creativity of the 1960's. And I bring a bit of each of these things into my life now.
As always your outfit is beautiful and really compliments the performance. Is it your own work?
Thank you. I guess it is. I tend to collect things as I go along whether it is from vintage shops, Renaissance faire vendors or gothic shops and piece everything together to make it my own look. It's like a patchwork outfit from lots of different fabrics.
Despite the grandiose setting you manage to create that intimacy even from the beginning as you tell us about Autumn and how she sleeps and drinks. We almost feel part of the family! Is that intimacy with the audience important to you?
Yes, it is, because our audiences are more than just audiences. I feel as if when they understand us though our music, its as if they understand us deeply- more so than someone who would just have a chance meeting in the street or even who have known us for years. The music level is a deeper level than conversation, so I feel comfortable sharing things with them. I used to say that fans are just the friends we haven't met yet, and I still feel that way.
You sing some songs form "Autumn Sky" and some from older releases. How do you decide on a set list? Is it set in stone?
Never set in stone. Ritchie changes the set list as we go along and no one ever knows what he is going to play next. He does it based on the audience, on the venue, on how the songs ring in the hall, on his mood. It all depends.
For "World of Stone" you speak of your love for Renaissance music. What is it about this music that captivates you?
It is an honest music. In my mind, it was from when people played for the pure love and passion of the melody. Not to get on MTV or be played on the radio. It's this passion and mystery that makes it so enthralling.
A magical moment is when Autumn joins you on stage. How has she taken to the minstrel's life? What did she really think about it?
She absolutely loves it. Loves meeting new people. Stands on the side of the stage and each time Ritchie changes a guitar she says "Now? Dada? Now?", she always wants to be on the stage! She sings every word to every song, dances and spins in circles and pretends to be the band members or play their instruments months after we are back home. She is a true performer. Perfect tempo, perfect pitch- it's a little scary.
At one point you duet with a rather male Lady Gaga. Are there any real life collaborations you would like to pursue in the future?
The people I am fans of are the people I'd be afraid to meet in case they weren't what I thought they were in my mind. I love Don Henley, but I can't imagine ever recording anything with him. I'm a big fan of the 80's rock and metal bands too but I think we're in different world musically – though it did work with Helloween so who knows?
Finally, one theme of the show seems to be "magic is here". How important is it to find our place in nature and the world? Can music help?
Music can help everything. Help you heal, help you celebrate, help you make it through and help you to dream. Our place in the world helps you to find yourself too and in turn help to heal the world. So it's all cyclical.
It has been a pleasure talking to you. Thanks so much for this interview.
Thank You!
Links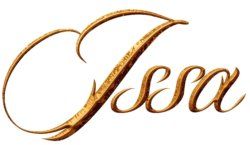 Interview by Andy Axworthy
Some things are just meant to happen. When you have spent nearly 10 years in the music industry and shared a stage and spotlight with the likes of The Quireboys, Nazareth, Quo and Stage Dolls then you tend to get noticed… Oslo's Issa Øversveen has done all that and a lot more besides – something that brought her to the attention of Frontiers Records. The result of this union was released in Europe on the 24th September. We caught up with Issa to talk about the solid mix of hooks, riffs, melodies and attitude that is "Sign Of Angels".
Hey Issa! A warm welcome from all of us at Femme Metal. How are you today?

Heyyy – I'm doing fine. A bit cold these days in Norway, but with all happening I couldn't be more happy.
You will be a new artist to many of our readers, yet you are already a veteran of the music industry. Can you tell us a bit of your story so far? What inspired you to start singing and as a career, did you choose music or did music choose you?
Well yes I can – I don't know where to start here but when it comes to music I've loved it since I was a little girl – I used to make my own radio shows and "perform" every chance I got.

) Being very influenced by music growing up I had a big passion for it and when I got the chance to go to an audition in Oslo for an artist called Jahn Teigen for an "artist school" I did. I went and during all this I got to also work in his reception at the school. This gave me the chance to connect a lot with the industry and shortly after I started to work around with songwriters singing demos and backing for other artists. I'm very grateful for this as the experience I've got from it all is worth everything today. During this period I also won a competition for Fox Kids, the TV-channel, making the song "Fade Away" to be released on their album among other big artists. After this I started performing a lot with cover bands and getting the experience from entertaining and finding my voice and character started. I soon started doing this almost every weekend for years and after a while I found myself doing big events and I got so lucky that I've had the chance to share stage with so many acts and artists. I can only say that I'm the most grateful person in the world having to see and learn so much on my way and also having the chance to find out what I love to do and sing. Meanwhile I've done all this. I have worked with labels writing and singing for others and I've also guested on a lot of albums. Over these years I might have forgotten about myself in all this and the reason for it is easy as I've had so much music in my life – on the other hand I'm so glad I've released this record now as I have more to offer as an artist.
As you have mentioned you have personally gained a lot of experience over the years, singing for and touring with so many artists. Could you share some of your personal highlights or favourite memories from that time with us?

Ahhh, this made me laugh as I've had soooo many funny moments to tell here. I can mention a couple of funny things like I did a gig for the military in Norway. This was a NATO practice with people from every country… what a gig that was – about 1000 pilots celebrating their stay here. We played in a big tent and what an audience they proved to be. I've never got so many hats and t-shirts ever. That must have been my superstar moment having lines of people wanting pictures – most funny gig ever – but when it comes to highlights and other artist, well there are so many to talk about: Awesome gig with Stage Dolls at a motor festival – that was cool – singing and partying with the Quireboys – haha, so many memories here. My first 30,000 people gig at Norway cup in Oslo… I've never been so nervous, like a big dream standing there…
All the hard work has paid off as you are now signed with Frontiers Records. How did that deal come about and how have they been to work with on the album and in terms of your own development?
Ahhh this is a funny story. It was a friend of mine called Michael that sings in the band Circus Maximus that had the first contact with Frontiers Records. I do think I live the dream story here, but Frontiers had talked about finding a girl to do a duet with one of their artists. Well Michael told them to check me out. Frontiers then got some demos of me and from that they wanted to do a record with me. That's just what everyone dream of when it comes to releasing a record and I'm just very thankful for their belief in me. Frontiers has been fun to work with and very supportive of me and thought around things. I have no better way to describe this rather then I feel like a part of the Frontiers family.
That new album is "Sign Of Angels" and it is due to hit the shelves this September. What has it been like and what have you been doing during this final countdown to the release?
Well it's not so much to do rather then be excited but it's been a lot of work too. With a release like this there is a lot of promotion work that has to be done like interviews etc. It's all good fun but I can say that the days run by fast.
There is a lot of experience behind this cd, both in terms of the songwriters and the musicians who have helped contribute to the album. Can you tell us about the band and what is has been like to work with them?

Ahh the band has been amazing. The guys contributing on this record has been nothing more then supportive and fun to work with. I'm just honoured to have had the chance to work like this and also I'm very glad that the guys want to play live with me when they have the time. That's gonna be one show I tell ya!! Haha, when it comes to the song-writing I have just started to work with some of them and its awesome to now have songs I've co-written on, on albums around.

Talking of the songwriters, who did you work most closely with during production and what sort of influence were you able to have during the writing and recording process?
During the look for the songs I worked closely with Frontiers using their "stable" of writers to pick out songs for this record. It was some process to find just the perfect ones but again, to have these amazing writers to write for you is an honour. I can also mention that these writers have been so flexible to changes during the production with changes that sometimes have to be done to suit songs to a vocalist. As I mentioned above I've now started to work with some of these writers and not only write for others but to have material for my next album. I want to show that I do more then just sing and my next album will do just that by having my material on it…

)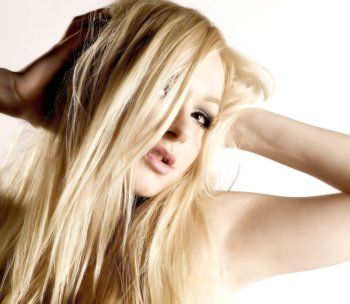 Whatever the recipe, these ingredients have been mixed (with the help of Ronny Milianowicz as producer) into as good an album of metal-edged melodic rock as you are going to hear this or any other year. What are your thoughts and feelings about the finished article?
Hehe, I'm just humbled by this. U know I think an album reflects the work you put in it and I can say that it's a lot more work then people might think. It's late nights and early mornings to make a good product. When it comes to the finish product I'm very happy and it's just what I pictured it would be. Also I have to thank Ronny especially with his way of listening, understanding and creating this album. He's done the most amazing work with this and making us all sound amazing – THANKS!!

How personal have the songs become to you and which track is your current favourite and why?
Ahhh, I have given this some though lately and I really can't describe 'cos I really feel a connection to all of the songs on this album. We are now starting to plan the next video for the album and I can reveal that it's the song "Unbelievable" that's gonna be made so that's the track I'm all into these days.


The first track you recorded for the album, "I'm Alive", is also the first single release and is a great introduction to the cd. What can you tell us about the track and the video shoot that supports it?

Ahhh, I love that song and I think it shows just what you will get on the record. It's strong and powerful mixed with female touch and the video is just the same. We had a blast doing the video and the producer of the video, Thomas (Tjader – Pretty Maids, In Flames), made it look amazing. It's always a bit strange walking in the room and flirting with a camera like that but I guess after a while you get used to it and just "do your thing". I bet there are some funny clips from the video 'cos when you have a wind storm in your face it's not easy not getting tears running and that doesn't fit the song very well either. So we had a lot of stops and so many laughs doing the video to "I'm Alive".
Beyond that how do you and Frontiers plan on promoting the album once it has been released? Are you planning any showcases and can we expect an Issa tour at some point? If so, when is that likely and where do you hope to play?

Well as far as promoting, Frontiers use their contacts around the world and I'll do my best helping and being as available as possible. When it comes to showcases I'm of course eager to do that, but we'll see when the time comes. After that I can say that we are these days planning and setting up a tour schedule and I can't wait to get going and showing people this side of me. I have been performing for almost all my life and this is my strong side. Ha, I could live on a stage if I had to – I just love it so much.

You've previously said you want to write and contribute your own songs to future recordings. What sort of experience did you take from this project in terms of song-writing, arrangement and studio set up?
On this record I didn't have the time to write myself and also I didn't feel like my material was where I wanted it before we started. But later on I have written so much more and I'm already working on my next album. I love to write but I do think that to write with other people and get out of your own comfort zone is very healthy. I have learned so much from it all and I've taken that with me on the way. I think when it comes to music you have to open your mind and be open to other and different things.

In addition to singing do you play any instrument(s) and if not, which one(s) would you like to learn?
Well I don't want to brag about things I really don't know too much, but I do know some notes on the piano. Also a bit on guitar but really I'm not good at all, haha, but when I was a child I played the flute and tuba – HAHAHAHA can you picture that? Well if I had to learn something it has to be the piano more than I know today. I think with this instrument you can do so much within music and in today's production that's a thing most people use a lot in the studio to even correct other instruments.

What about influences? Do you have an icon or role model as a singer and which artists do you currently have on your iPod?

My iPod is almost overloaded with music. I have this thing about me that I get totally hooked on acts or singers. This means that I only listen to that specific act/artist for a time and then I move on. Right now I'm on Adam Lambert's latest album. My influences in time have been so much but I can see that powerful singers have been my thing. I like Robin Beck, Celine Dion, Heart and even Mariah Carey and Kelly Clarkson have got me all hooked in the past.
The album artwork is striking. How much fun was that cover shoot and can we look forward to that style at your shows or does the 'live' Issa have something else in mind? : )
HAHAHAHA – Well I can tell you so much that the photo shoot was arranged by me and a well-known photographer in Norway. I like to use a shoot like that to express myself and what I want to be said about the album. I had such a great time doing this and LP who took the pictures is just so funny. It's a lot of work to get just the right picture where the hair and everything is right but when you work with the best I guess its no problem

))) The Issa you will see on stage will be very similar. The clothes might not be the same but still I am the same girl as those pictures. I think you can look at the pictures as art – creating perfection. But my statement from the pictures is strong and feminine – an in-your-face attitude – and that is just what you are gonna see from me on stage. My hair might not look just as perfect but, haha, that's life I guess..:O)))
Do you have any other passions outside of music? If you were not singing what would you be doing?
Hmmmm, this is difficult. I love animals so I would guess my passion would go with that but if not maybe something within entertainment and booking or music in other ways than to sing.
Finally, are you happy with everything that is happening around you now, or are you the type that likes to keep stepping outside the comfort zone? What makes you tick?
Hehe, well I can tell you what makes me tick. People that treat others or me unfairly. I like clean games and straight people… haha, I guess I'm very normal on this and I always expect people to deliver and give just as I do with myself. I love stepping out of my comfort zone. That means I love to do new things – things I might not know as much and I'm deffo not afraid to try and fail… I think trying and doing gives me a kick sometimes and I'm very curious on new things – I wanna know how it all works…

Thanks for taking the time to talk to us Issa. Is there anything else you would like to add before we let you go? : )
Well yeah, please check out my web site www.issasite.com its soon up and ready. Also add me on Facebook people - Issa Oversveen – here I'm talking to people and telling all the strange things that's happening…O)))
Thank you sooo much.
Links
Latest Multimedia
Interview by Roberta Ilaria Rossi
Gone Til Winter is a melodic metal band from Manchester (UK) with some progressive and power melodies embodied in the sound. Still "unknown" to many people, this band is trying to enlarge their music and trying to get a name all over Europe. With a new album that will come out this year, Gone Til Winter is proudly spread the word and for this reason, we met Talena Cuthbert, the vocalist of the band, who kindly presented the band and said something about her future goal. Check it out!
Hi Talena, today you're our guest on Femme Metal. First of all, how are you doing? Would you like to introduce yourself and the band, saying something about your biography, how were this project born for those people who haven't had the chance to get in touch with your music?
Hi Femme Metal! We are: Talena Cuthbert (Voice), Jonathan Gruzelier (Guitar), Rosie Smith (Keyboard), Shirezy (Bass) & Ollie (Drums), collectively known as Gone Til Winter. Jonathan & I started this band about 10 years ago now. I have always been in bands from about the age of 13…It is totally in my blood to perform so I don't think I'll ever be stopping! If you are searching an in-depth biography, check our site

Gone 'Til Winter comes from Manchester and that mainly plays melodic metal, but your influences also involve the most various genres like progressive, power and gothic. What were your biggest influences?
Gone Til Winter has evolved quite a bit since the beginning, seeing many lineup changes as well as a darker, heavier sound wash over us. We now like to describe ourselves as UK Dark Melodic Power Metal. We have so many influences from many different genres, I guess because we all are in to slightly different things. Some examples are Iron Maiden, Katatonia, Led Zepplin, Heart, Skunk Anansie, Kamalot, The Mission, Opeth, Warlock and so many more!
"Deconstruct The Season" was the first EP and it got lots of positive reviews. Did you get the same "treatment" with the self-titled EP and with the record "The First Season"?
Yes. Both have had mixed feeling but generally people are very positive…even people that aren't it to metal have said they like it!
From "Gone Til Winter" you've published the single "Hear Me" and it has been recorded a video clip for it. How have you lived this experience?
We all really enjoyed making the music video for "Hear Me". It was something that none of us had ever done before so we were quite nervous but it was so much fun too!
A new record is scheduled to be out this year and it will be called "Hiding from the Sun". What can you tell about it?
This new album is what we have all been waiting to do! It is a dark, powerful heavy moody album, full of great riffs melodies and an atmosphere that will leave you with goose bumps. We are all so excited about his as we are doing it all on our own – no record company telling us what we can and can't do – so it is exactly who we are!
Along with the official release of the new record, it is also schedule a tour in the UK. Would you like to tell us something?
We are hoping to put together a UK tour for May 2013 and then maybe get a few shows in Europe too.
Your sound is quite influenced by bands like Lacuna Coil, Nightwish and Evanescence, just to name a few. What did cause this choice? They are so famous bands in the metal panorama scene…
We don't 'choose' what we are going to sound like as our song writing process is very embryonic. We are all individually influenced by many different bands and we write the songs all together. I hope that each listener finds themselves hearing many influences of their liking.
Listening to "The First Season", I've noticed a few influences related to prog and medieval melodies, especially in "Distant Places"… but I've also seen that that are some softer songs as well. What could you say about the recording process of this album and what about the music and lyrics instead?
"The First Season" is a mixture of earlier Gone Til Winter songs…something for the fans. The first two tracks ("Solemnise" and "Heat Signal") are the most recent, both being recorded as demos in 2006. We were hoping to put these two songs on to our self titled EP but they never made it on there. They are probably the most heavy songs on the album and defiantly leading toward the sound that we now create. The next three songs ("Kill Me", "Utopia" & "Deep Sleep") were all recorded in 2004. They were the first three songs that we ever recorded! It was with the original members of the band. The last three songs, the acoustic tracks ("Distant Places", "Release –Acoustic" & "Constant Retreat – Acoustic") were recorded around 2005. Jonathan & I went through some pretty tough times and ended up writing "Distant Places". We decided after a while that we would like for our fans to hear this as it was such an emotional thing for us to do, so we recorded all three acoustic tracks.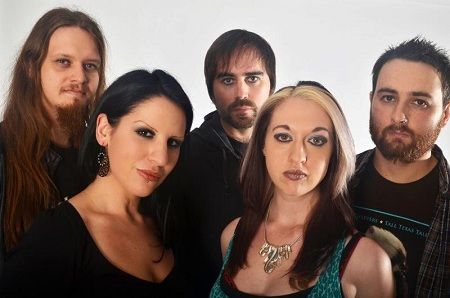 Inspiration is something that is quite "difficult to get". How do the music and lyrics branded "Gone Til Winter" come to life? Do you also make that so-called team work or does each band member do his own work?
To start off with, one of us will come up with an idea – a riff, a beat, a lyric – and then we throw it at the rest of the band. Sometimes we'll go away and work on parts on our own but mainly all the music is jammed out. Lyric wise, I do like to take myself away from everyone else and write. The lyrics are sometimes quite personal so I need to get myself in to the right frame of mind to get the creative flow.
The artwork of the album is very curious. I don't know the reason why but in a first moment, it reminded me the artwork of the movie "The Silence of the Lambs"

Who has taken care of the cover of this record? What is the concept that is behind that image?
Actually for "The First Season" we ran a competition in schools and colleges across the UK for someone to come up with the artwork. We thought it would give up coming artists a chance to showcase their work!
In this record your potential is clearly visible and I assume that we will hear from you soon in future. Have you already decided your next goals? I know that you'll play somewhere in the summer season…
We are all taking things one step at a time. We are really looking forward to the summer show across the UK before we take a break to get our new album finished off.
As I mentioned before, you'll play at Bloodstock on August 11th. What can you tell about this gig? I know that lots of your fans are waiting for this moment for so long…
We are so excited! We are playing on the New Blood Stage (unsigned artists). Because of the buzz that always seems to surround the New Blood Stage there is always going to be an element of pressure to deliver the best you can. I'm so looking forward to it though, hoping to release our sound to a much wider audience!
If I'm not mistaken, you've also signed a deal record with Headroom Records. Are you still working with this label at the moment or are you searching for something else?
We signed a licensing deal with Headroom back in 2008. They were very good with us, getting our music video made and getting our first release out there. We are no longer with Headroom Records. Everything we do, we do on our own so it does take a lot of time, but I am so proud of where we have got too.
Ok, let's change the topic for a while. Along with Rosie Smith, your keyboard player, you're the only woman inside the band. How do you face this situation? Do you manage to assert your own opinion among the guys?
Always…I am the boss! Haha! The guys in the band are great. We all have equal opinions and we are all equal in the decision making too. It is very difficult being in a male dominated industry so even the guys in Gone Til Winter feel the frustration that us ladies get when confronted with discrimination. We are like a family really. All best friends with no egos, it's great!.
Talking about fronted female bands: is there any band you would like to start a collaboration with or would you like to work with?
I would love to collaborate with Heart. Ann & Nancy Wilson are amazing!
Thanks so much for your willingness. You have carte blanche to share some words with our readers and your fans. See you soon

And thank you!
Links
MySpace * ReverbNation * Facebook * Twitter * Site
Latest Multimedia

Interview by Danny Robertson
Come and check out Decadence, the female-fronted thrashers from Stockholm, Sweden. We talk to frontwoman Kitty Saric about the band's history, and the forthcoming new album "Chargepoint".
Who first influenced you to become a vocalist?
That was and still is James Hetfield of Metallica. He has always been my biggest inspiration as a vocalist, guitarist, lyricist and song writer. I'm a great fan of Metallica and that is the band (as for many others!) that got me into Metal. Hetfield's unique style got me into guitar playing at first, and later singing, especially when I started developing my Thrash influenced vocals. Ever since that time, Thrash has always been closest to my heart.
How and when did the band first get together?
I'll try to summarize the (long!) story for you. Finding and founding what later became Decadence all happened quite unexpectedly. It started in Stockholm, Sweden in 2003. By coincidence I found a nameless band looking for a growling vocalist and, being a guitarist and clean Thrash vocalist only at the time, I came to the audition by impulse. My decision to turn to growling is something that still puzzles me but that choice is something I do not regret because it lead me to the beginning of Decadence. The reaction at the audition was very positive and so it all began. Kenneth Lantz often followed me to band practices and after a while he ended up being the session bass player. The rest of the story is too long to be summarized here but as most of you probably know, since that time, I and Kenneth Lantz are the only members left from that original line-up and we have been working with the development of our sound since then as the main song writers. Our current line-up is: (me) Metallic Kitty (extreme vocals), Kenneth Lantz (guitar), Joakim Antman (bass) and Erik Röjås (drums). Here you have some of the story as an introduction at least!
Did it take long for you to get noticed by labels, and a wider audience?
Just before "3rd Stage of Decay" was released for the first time in 2006 (it has been released in three editions in total) I started the work with Decadence' own label HTI Records. Due to that, "3rd Stage of Decay" could be released and classified as a real album and it (and the band itself) also gained the exposure it needed to reach out to other labels and more people. HTI Records licenses Decadence' music to other labels and is our support in everything. In 2007 we were contacted by the Japanese label Spiritual Beast with whom we also cooperate with now with the release of "Chargepoint" on October 14, 2009. So, in 2007 HTI Records and Spiritual Beast joined forces and so the 2nd edition of "3rd Stage of Decay" (with a guest appearance by Chris Astley of Xentrix) was unleashed. Earache Records heard the rumors and soon after that we were on the 2007 new school Thrash compilation "Thrashing Like a Maniac". The next year 2008 followed with Massacre Records hearing about us from Maurice Swinkels (Legion of The Damned) and so the final and 3rd edition of "3rd Stage of Decay" was released worldwide. During these years, we've had a tight underground audience that has been following us ever since the start and that feels really amazing.
How long did it take to write and record "Chargepoint"?
The whole music material was written back in 2007 actually! We planned to have this album released in the fall of 2008 but since the unexpected re-release of "3rd Stage of Decay" by Massacre Records appeared, the release was postponed and we apologize to all our fans who have been waiting since 2006 (!) and our first release of "3rd Stage of Decay" for it. Massacre Records insisted on re-releasing "3rd Stage of Decay" first so we decided to prolong the whole recording part because of all sudden extra-time on our hands. So, we started recording the drums the summer of 2007, took it easy and stretched out with the guitars and bass and finally finished off by recording the vocals in the beginning of 2009. Since Spiritual Beast had its next fitting release period in October it was decided and set during this summer.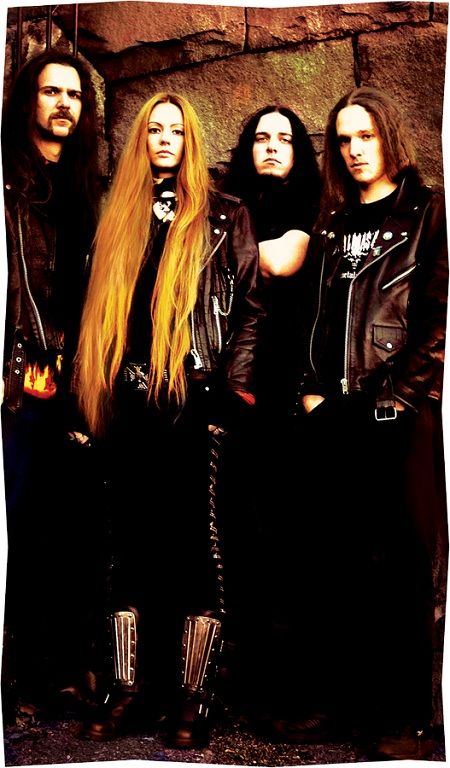 What are the main themes and influences behind the tracks on the new album?
Our influences have not changed during the years! Being the main song writers both I and Kenneth Lantz always have Thrash as our main influence and inspiration in music. In Decadence we're always experimenting with speed, rhythms, sharp vocals and technicality whilst being influenced by bands such as Death, Kreator, Testament, Metallica etc. Talking about the main theme on "Chargepoint" then, I'd describe it with words such as strength, power and intensity. One review called the new tracks and the album as a whole: "charged" – I like that!
You recently shot your first video – how did that go? Will there be more videos in the future?
It sure has been a long road to find the right people to help us out, the right song, the right plot, the right everything to finally put it into action and record our first video. We never wanted to record something rushed just to have a video because in that case our live clips are much more representative and good to watch to see (not only hear) the band behind the music. The whole recording process behind this video was great though and we had lots of fun while recording it as well! I want and hope to have more Decadence videos in the future!
Which track will the video be released for, and when/where can people expect to see it?
The chosen track is still a secret! The video is however planned to be unleashed sometime before the actual release on YouTube to give you all a preview of what there is to expect of "Chargepoint". We chose a track that we feel has lots of Thrash and Melodic Death twisted together in a Melodic Thrash Metal whirl as we like it!
What have been your career high points so far?
That's a hard question because since my life is so entwined with this band, so I have both general band career high points as well as moments that I consider personally memorable, but to mention some general ones I'd say Decadence's first big (insane and self-financed) show in Stockholm, Sweden 2005, that was our first big breakthrough that will forever remain in my memory and also all behind the scene work that was put into making that show possible. It was also a high point when we began our cooperation with Spiritual Beast/Universal in 2007 that could help us continue growing on something that has always been an entirely lonely process.
Who are your favourite current bands? Anyone you'd like to recommend?
Good old 80's Bay Area Thrash…always! To mention a bunch of bands that I recommend in general I can say: Metallica, Death, Kreator, Testament, Megadeth, Volbeat, Vader, Cannibal Corpse, Behemoth, Annihilator, Tankard, Sodom, Pantera, Slayer, Exodus and so on. As you can see, the list mostly consists of various Thrash Metal bands with some exceptions.
Whereabouts will you be touring in coming months?
The schedule for our upcoming shows is not complete yet so the best way to stay updated is through our official website www.decadence.se for news and upcoming events. Decadence works without an agency so to be able to keep up I take bigger things like this to plan one at a time – video, album, gigs! Good strategy isn't it!
Any last messages for people?
Most of you readers out there already know what to expect of my final line! I'll end it by saying something that I say quite often to myself: If there's a will, there's a way.
Links
MySpace * Facebook * Twitter * Site
Latest Multimedia
6 color styles available:

Style switcher only on this demo version. Theme styles can be changed from Options page.