Browsing articles tagged with " storm"
Label: Who Music
Review by Davide Torresan
Eye Ra Haze is a New York-based band, and this "Eye Of The Storm" is their debut EP. The main feature of this group is the high female presence since 3 of the 5 members are women. And while in a band formed mostly by girls the guitarist is always a man, in Eye Ra Haze the roles are reversed: Nicole Papastavrou, in fact, definitely knows how to play her instrument. The genre proposed by this group is a progressive/alternative metal with a lot of influences, melodic but never boring. They reminded me of Flyleaf but, above all, Lacuna Coil. "Eye Of The Storm" starts with "New Beginning", from which has been filmed a video. The song has a catchy melody though having a dark atmosphere. Continue reading »
Interview by Miriam C.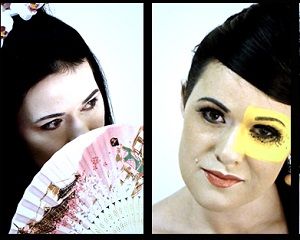 After some painful band splits (we have already seen her in action with Axxis and Xandria), the German singer Kerstin Bischof has decided to going solo (helped by her husband – and former Axxis guitarist – Guido Wehmayer) with her first independent offering called "Project Ava", that at the moment is only avalaible digitally via ITunes. Read what she says about this new musical adventure in the following interview.
Hi Kerstin, first of all thanks for accepting the interview! It's an honour!
Hi Miriam, thank you for the opportunity to talk about my music

As an artist what is your background and influence and what is the fact that triggered you to become a singer?
There is no single fact that triggered me to become a singer. It was always an urge or a drive inside me and I absorbed everything musical around me. A big influence was Kari Rueslåtten when I was a teenager. Nowadays it's artists like Tori Amos and my husband Guido Wehmeyer who inspire me the most. Continue reading »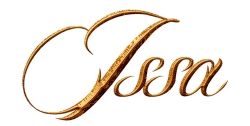 Interview by Ed MacLaren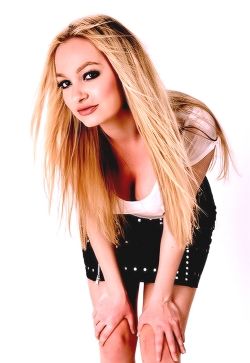 In the evolution of metal, one of the most lastingly popular genres is arguable the glam metal sound of the 80s. While the look of those bands is long gone, their pop metal sound and melodic influence is still felt decades later. Turn the spotlight from LA's Sunset Strip to Oslo, Norway where Isabell Oversveen aka Issa is turning heads with her second album, "The Storm". Brimming with catchy hooks with a roughly polished sheen, "The Storm" gives a subtle nod to the past while driving headlong into the future. Femme Metal got a chance to talk to Issa about "The Storm", growing as an artist and avoiding the sophomore slump.
Congratulations on "The Storm"! It must have exceeded all your expectations – you've gotten pretty close to creating the perfect pop metal record.
Hey! Thanks!
Your music is anthemic and high energy with a real positive vibe to it. What do you want people to hear when they listen to "The Storm"?
I want people to really just enjoy the music first of all, but as I've written some on this record I feel like that's been extra special this time – they're songs from the heart and it's been nerve wracking to see how it would be received.
There's always talk about the "sophomore slump" where second albums don't live up to the promise of the debut. It's certainly not the case with "The Storm". How do you think you've progressed as an artist and how is that revealed on "The Storm"?
Well, I think when it comes to music you just have to follow your heart – you can't always please everyone but as long as I follow what I believe in I can't go wrong. I also think everyone has their own view on how I should do things but it wouldn't be an Issa album if I just did everything to please everyone else when it comes to me as an artist. I think this album shows more of a personal me – you'll see songs written by me and I even produced my own vocals on "The Storm".
Did you have any worries that "The Storm" wouldn't live up to expectations after the success of your debut, "Signs of Angels"? There's a lot of pressure for a new artist in this highly competitive market.
Yes – like everyone else you do sit with this feeling that hmmm is it good enough and does it live up to the first album? But all in all you have to try to stay focused on the important thing – making good music that you like.
You've been actively pursuing a career in music since your teens. Have all your experiences over the last 10 years been a build up to now? Is there anything you would have or would have done differently?
Yeah. I've been working so hard all these years and I just wouldn't do without it. It's part of me and it's made me just who I am today. (Laughs) Just looking back makes me smile – and I think for sure I've done it the hard way sometimes but then again if I didn't have the "I'll do it all" attitude I wouldn't have been in contact with Frontiers and I wouldn't be writing this right now.
Is there one moment in your career that would stand out as your "big break"?
Well I can say that my first album was the first time my name was put out there – but I'm so realistic that I know it's hard to get that one big break that will make you world-famous overnight. I'm not really sure I would have liked to be in the spotlight all the time but if the music can be heard I would definitely love that more than anything.
On "Signs of Angels" your record label shopped songwriters to contribute to the album. On "The Storm" you've started to actively contribute to the songwriting. How do you think your songwriting skills have progressed since "Signs of Angels"?
I've always loved to write music and I have lots of songs recorded at home – but when it came to "Signs of Angels", I didn't feel like they were as good as I wanted them to be. On "The Storm" I was more prepared and I did work with the Martin brothers that year writing and singing songs for other acts. To be honest we didn't have any songs for this album as we had given them all away – lucky for me Frontiers pulled my favorites at once from the albums they were placed on for me to have them myself. I was so happy for that.
When you were writing for the album did you have a point of view or part of your personality that you wanted to show? Did your writing input have an influence on the overall feel and tone of the album?
Yeah it has. When we decided to do an album I'm in constant contact with the record label – and we both want to find the songs that will suite me and that we both like. As far as personality, I had a crazy year last year so the songs I've written on are taken straight out of my life. (Laughs) The title "The Storm" tells you just how last year was.
What was your experience working with producer and label-mate Daniel Flores on "The Storm"? He's had more than a bit of experience working with a female vocalist in his own band, The Murder of My Sweet.
I can't say anything else then a pleasure – Daniel was just fantastic on every point. I loved how Daniel knew just how to make a female voice sound just right – many producers today can run over you a bit with their opinions leaving the artist feeling like its produced how they personally want it rather than how you want it. That was not the case with Daniel – he wanted me to be happy with everything and we were in constant contact making sure we agreed on the progress.
A duet with TMOMS's Angelica Rylin would have made for a great bonus track. Have you thought about working with any other vocalists?
Yeah. The thought is there all the time – I think when I got asked to sing "Hold On" on the same album as Robin Beck I couldn't resist saying yes. I've always wanted to do something with Robin and who knows maybe in the future we could work more together. (Laughs)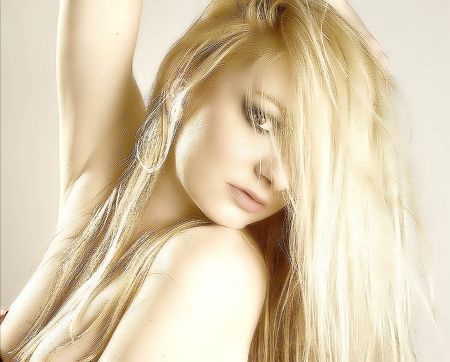 You've gotten a lot of development support from your label Frontiers Records. Many companies have a "sink or swim" attitude towards new talent but they really got behind you. How important is it to have that kind of support from your label?
It means everything to me – I look at Frontiers as my own family. They have taken so good care of me and I love working with them. I also had the pleasure preforming live for them in Napoli when they had a meeting with all the European label managers last year and what more can I say – it was fantastic!
You're a young woman learning your craft with the support of many talented people. With that said, do you have any long-term goals in terms of the control and independence you want to have over the direction of your music?
Well, for now I'm just concentrating on an album at a time but my biggest goal for the future would be to be as blessed as I am now and do music and more albums to come. It takes time to build up a reputation and I hope over the years that I'll only get stronger as a writer and singer.
You work with a lot of well-connected members of the metal community yet lyrically and melodically your music has a real pop sensibility. How do you reconcile the two?
Well I look at it as I've always had a love for songs with attitude and guitars but combining those two makes it just a little bit different from all other albums – I think the production has a lot to say because even though some songs might be more poppy as an demo we sure know how to give them that little extra… (Laughs)
You walk that tightrope between pop and metal like a gymnast. In a way it brings back the pop/hard rock sounds of Bon Jovi and Heart from 25 years ago. What music do you enjoy and what elements of those influences do you try to bring to your music?
(Laughs) You just mentioned some of my favorite artists here – I love Heart and Bon Jovi! I love their music and that feel they have performing their song – its energy and feelings all the way. I believe these artists will never just fade away like some might in this pop culture we have now – they have something that just can't be forgotten about.
Tracks like "Looking for Love" and "Black Clouds" have one foot firmly in pop territory and the other in the rock/metal vein. Have you ever thought about moving in a more pop direction and make a run at international top 40 successes?
Well from a young age I have always had a love for a bit more rock/metal vibe on things and I just don't think I can move on from that just for the sake of being a top 40 success. (Laughs) Don't get me wrong – I would love to have a song on top 40 but I believe in sticking with what I like might get the same result. I have to say as a live performer I love having the rock/metal feel.
You've said that you feel most at home touring and performing on stage. What is it about live performance that excites you?
Ah! There's just something very special with preforming live. Doing an album gives you the chance to read what people say but live you can see on their faces just what they think – it's just amazing.
Does performing your songs live bring out different elements of the songs than on the album?
Yeah, in a way it does because seeing someone preform live can be a stronger experience then an album – it's like a story being told. The songs are being influenced by the people playing the songs and you can give it that little extra.
Do you think that live feel gets captured on "The Storm"?
Well, I've tried to not make a perfect smooth album – but have a bit of the blemishes there. With that I mean that sometimes a feeling in how you sing things can be stronger than a perfect line. That's so important to me.
How would describe an Issa show? Do you get a mix of pop and metal fans?
Yeah, definitely. I think with me you will get a good mix. I love to focus on having a strong show – not a show where the middle is "let's go and get a drink" time. (Laughs) I think I've performed so much live in my time that I know just how to keep the crowd hanging around until the bitter end. I love big songs and big outfits and its worth watching as much as listening.
Where are fans going to hear the new songs live?
Right now I'm already planning my next album leaving a little time in the middle but my Facebook will tell everything so please go to Facebook and you'll get all the info there..
(Famous) Last words?
I just want to say thank you to everyone that supports me – it means the world to me! I just couldn't do without you! Thanks so much!
Links
Latest Multimedia
Interview by Erwin Van Dijk
Did you always want to become a singer?
No. I always wanted to become a designer (which I did by the way). I started singing because I heard the singer of the highschool band and thought: I sing better than she does! Allthough I didn't mean to actually take her place in the band, that's what happened…
Did you follow any singing lessons and what do you do to keep your voice in top condition?
My secret recipe: coffee, late nights and lots of beer! But I quit smoking though..
Is Cardamon your first band and do you have any other bands or projects besides Cardamon?
As mentioned above there was the school band. After that I sang in a cover band for a couple of years, which was a lot of fun too. Right now I really don't have time for other projects with my business AND Cardamon to run, but I would love to make electronical music! I've got some friends who are in producing and turntablism and we always make big plans for some kickass experimental electronic sounds, but we never get there thus far. I have high hopes for the future, when I'm rich and have too much time on my hands.
To what kind of music do you listen yourself and who are your favourite bands and artists?
Back in the days I was all about punkrock and hardcore, not missing a show or an album of my favourite bands, travelling across Holland and Belgium for every crappy little festival with my friends. We hated anything mainstream or commercial about music, so we stuck to our scene. Later on I discovered that mainstream wasn't all that bad and started to listen to a lot of different stuff. I think wisdom comes with age, haha. Right now, I'm a sucker for good songwriting and beautiful voices. For example, Imogen Heap is one of my favourite artists. She does everything herself, both when she's recording and live! Her songs make me laugh and cry at the same time. Another special musician is Teitur. His music is so beautiful and small, his lyrics are magical, his voice is different from anything I've heard before. I have the luck of knowing him personally and therfor I got some inside information about his music which makes it even prettier. Some other names: Ane Brun (cute girl, beautiful songs), Fink (former producer, you can hear the electronical influence in it), Elbow (fantastic songwriting). Apologies to the metal fans for my list, but I urge you to check out this wussy music anyways!
According to the bio on the Cardamon website you hate the Black Eyed Peas. Do you mean the band or the beans?
Definitely the band. Most unmusical and overrated stuff I ever heard.
How would you describe yourself with three words?
Er… Are we really doing that?
What are your favourite movies?
I'm more of a series-person. Dexter, Prison Break, Arrested development, and -believe it or not- Lost. And although usually after the 3rd season the quality hits rock bottom, I keep watching it, don't know why, really..
And books?
I tend not to finish books anymore, last ones I finished were American writers: Palahniuk, Easton Ellis, Coupland. I like the writing of that generation. Furthermore I read in my "Vraagbaak", the mechanical guide to my old Beamer (e30). I would like to understand the principle of an engine. And than be able to fix it. So that I don't need to bring it to the mechanic.
Do you have any hobbies besides singing?
As we speak I am in Switzerland. For work, but also for my biggest thrill besides music: snowboarding! Beautiful, powerful mountains, maximum freedom, speed, adrenalin… Love it!
Cardamon is a very unusual name for a band. Why did Koen Romeijn and Thomas Kalksma choose this name for their new band?
Actually, it was my dad who came up with the name. I don't see why it's unusual, is that because it isn't half a sentence? Or because it doesn't involve pain, darkness or depression? We thought it was catchy and it represents our spicy side..
How would you describe Cardamon's sound and what makes Cardamon different compared to all those other female fronted bands in the world?
If asked we call our music usually melancholic rock/metal but to be honest: we don't really know what to call it.. In reviews we end up in the gothic department, and female fronted rock in general is usually considered gothic anyway lately. But we don't really care what people call it, and whether we are so different from other bands. We make music with our hearts, the way we like to make it, and we believe that we are a worthy contribution to the Dutch scene this way.
Can you introduce us to the other members of Cardamon:
Interview them! They are way more interesting than I am… Everyone of these guys are driven, talented, funny, blunt, sensitive, true and full of crap. Thomas Kalksma – drums, acoustic guitars; Koen Romeijn – guitars; Kevin Storm – guitars, soundscapes.
The newest member of Cardamon is Luuk van Gerven, who also happens to be the bass player of After Forever. How did you get in touch with Luuk?
We were looking for a bass player and all of a sudden Luuk sent us an email! He had heard about us through a mutual friend and was looking forward to jam with us. Of course it was fantastic to play with him, I mean, he is a GREAT bass player, so we aimed to keep him.. Since than he has really become a part of the bunch, co-writing, playing gigs, making stupid jokes..
On your first promo CD you had Ben Mathot as session violin. What happened to him and would Cardamon use a violist on stage someday?
Hans Pieters helped us out with that. We wanted a violin part, he knew Ben. I think his recording was a one-taker. He's very active in the music scene! He has his own band Dis and he's in Ayreon.. We are proud to have one of his arrangements on our album.
Speaking of old Cardamon members, what happened to Patrick Velis, who used to be your bass player during the recording of "The Primrose Path"?
Yes, good ol' Patrick.. He got caught up in too much activity. He got a promotion at his job, ergo he had to work more,. Combine that with 4 bands and a girlfriend, and than you realize you gotta drop something! Job and girlfriend were no serious options, so he chose the band he entered last. And that was Cardamon. It was hard for him and for us. But we still love each other, that will never change!
Can you tell us something about the songs on "The Primrose Path"?
The album has some returning themes that appear in the songs. They are about betrayal, mostly by people you trusted. About loneliness, even though you are amongst others. About the urge to find peace, in a place which is filled with noise. Contradictions, failure, desire and truth.
And what is the idea behind the title of the album?
It's about being tempted to pursue happiness coming easily, knowing it's not going to happen.. You're deceiving yourself, others deceive us, be careful not to let your guard down, nothing comes easily.
About the song writing: is this teamwork or is there one mastermind behind Cardamon's music?
Most of the songs are eventually a product of us all, we work on it in our rehearsal room. Especially the newest songs are really written together, 'cause we found out we really like that. It keeps the spirit high. Everyone has good ideas and lesser ideas, together you can fish out the genius ones and laugh abouth the horrendous ones. On "The Primrose Path" the arrangements were mainly written by Thomas. The melodies, fills and poo-hah were done by us all. Lyrics are Thomas or mine. "Echo" is Kevin's. Cardamon's music is more or less the opposite from Detonation, Koen Romeijn's other band. Would you like to do some faster and more aggressive songs on a new Cardamon album? Definitively. The more gigs we play, the more we realize that it's gotta ROCK! So, out with the half-way acoustic stuff, in with the rythmic drums and rocking riffs. But don't worry, I won't grunt!
A lot of bands have recorded their albums at the Rotterdam Excess studios. What have you learned from your experiences during the recording of "The Primrose Path"?
We owe a lot to Hans Pieters.. He reeled us in at the time we wanted to record our promo in 2004. After some years we still didn't have a record deal, and yet he agreed on recording our full length for a friendly price. The Excess sound is awesome, to work with him is a pleasure. Because besides his super-skilled engineeringhoodism he is a very funny guy, I always laugh my ass off.. And Hans apparently believes in us! We owe it to Hans to get this album all over the world, let's work on it.
What is your favourite song on the album?
Sorry, can't say. All songs stand for different times and feelings. They are all true and therefor have their own value to me.
Speaking of favourites: what are your highlights with Cardamon?
Hopefully 2009 will be full of highlights! Lot's of shows, a record deal for "The Primrose Path" and maybe we'll go abroad for some shows too! Personally, that is my biggest wish for the band, that we can make a nice tour, the farther the better! But from a different perspective, I am already so excited that there are people who buy our album, come to our shows and support us in any other way, that will always be a highlight.. thanks guys..
And, have you already experienced some "Spinal Tap" moments with the band?
We still have the same drummer…
What are Cardamon's plans for the future?
We would like to play as much as possible to show the world what we're worth, and in the mean time we're working on our second album.
And, the last question, is there anything the reader should know that I have not asked?
More cowbell!
Links
Latest Multimedia
Label : Frontiers Records
Review by Tony Cannella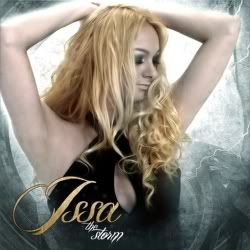 The Norwegian queen of Melodic Hard Rock returns with her second album "The Storm". On her debut album "Sign of Angels" Issa filled in a niche which not many people are doing these days, easily digestible Hard Rock with tons of melody and a lot of commercial potential. She continues on that path with her sophomore effort "The Storm" which is released by the prolific label Frontiers. The first thing that catches your attention is Issa's voice. This lady can really sing, and whether or not you like this type of music there is no denying the power and emotion behind her voice. A lot of the songs deal love, loss andmore love, so don't expect anything lyrically groundbreaking here. The opening two songs "Looking for Love" and "Please Hold On" set the tempo. The 3rd song "Take a Stand" is a very memorable track, that relates a positive message and is one of the best tracks, in my opinion. "Invincible" is next and is your basic power ballad, but still very well done, you can almost envision this song in a movie. "Two Hearts" has a nice melodic hook and a strong rhythm to it. "Black Clouds" is a song that I really loved. The song has some teeth to it and displays a bit of attitude which immediately makes it stand out. As with "Sign of Angels" Issa has once again surrounded herself with some great musicians, producers and songwriters, but there is no doubt that Issa is the star here and the main focus. She deserves to be (it is her name on the album after all), but beyond that she is a huge talent who continues to grow. Maybe there is not much here that would appeal to your average metal fan, but if you were a fan of her debut than you should love "The Storm". Issa is a change of pace for any metal fan, but it does satisfy a segment of fans who like quality melodic AOR flavored rock, which is hard to find these days.

Rating – 75/100
Tracklist
Looking for Love

Please Hold On

Take a Stand

Invincible

Two Hearts

Black Clouds

You're Making Me

Gonna Stand by You

We're on Fire

Too Late for Love

What Does It Take

The Storm
Line Up
Issa – Vocals

David Sivelind – Guitars & Bass

Johnny Trobro – Bass

Daniel Flores – Drums, Keyboards & Bass
Links
6 color styles available:

Style switcher only on this demo version. Theme styles can be changed from Options page.