Browsing articles tagged with " tarja"
Label: earMUSIC
Review by Tony Cannella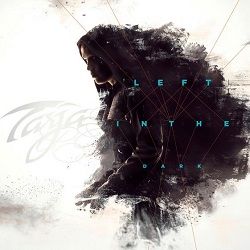 "Left in the Dark" is not the new Tarja Turunen album. Instead, this should be looked at as a companion to her previous album "Colours in the Dark". That said LITD is an album that includes demo, live versions and alternate version of 9 of the 10 songs that appeared on CITD.
The track-listing has pretty much been left intact. The lone exception is that "Darkness" has been replaced with "Into the Sun". A demo version of "Victim of Ritual" opens things and is followed with the excellent "500 Letters". This song remains haunting, frightening and beautiful. This particular version is recorded live acoustically at Vorterix radio. "Until Silence" is also from the same radio session. Beyond that, we get demo versions of several songs an instrumental version of "Deliverance" as well as variations on other songs from CITD. Continue reading »
Label: earMusic
Review by Tony Cannella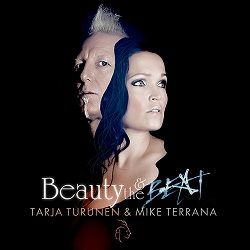 "Beauty and the Beat" is a unique and interesting new project. In this case, the beauty is none other than Tarja Turunen and the beat is drummer extraordinaire – as well as veteran of many different bands, including Tarja's own group – Mike Terrana. What they've done here is release a live 2-disc album, DVD, Blu Ray set of the duo recording with a symphony orchestra and choir.
The first disc is a collection of classical favorites from artists and composers like Bach, Strauss, Dvorak and Mozart to name a few. Some of the songs may be familiar and others may not, but it's all so well done and performed. This must have been a massive undertaking and the results are massive as well. Instead of a big rock concert feel, "Beauty and the Beat" has more of a symphony/opera house vibe with the audience watching and listening intently, then politely clapping after each song. Continue reading »
From the Teodasia official site:
"Dear friends, we have a wonderful update to share with you! We are happy and deeply excited to announce that we will be the opening act in seven gigs of the next European Tour of the legendary former lead singer of
Nightwish
,
TARJA TURUNEN
! definitely a fabulous dream coming true!!"
Also in this tour, they will present also the new EP "Reflection" at the European pubblic. You can listen to the teaser HERE. Continue reading »
Label: Dramatico Entertaintment
Review by Tony Cannella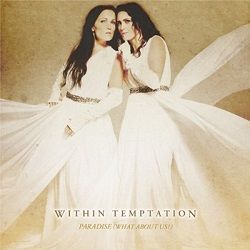 What a treat this turned out to be. The collaboration between two of the most iconic female singers in metal was eagerly anticipated (by me anyway). On their new EP "Paradise (What About Us?)" the Dutch band Within Temptation joins forces with Tarja Turunen on the excellent title song and it is a match made in Femme Metal heaven.
In addition to the title song, "Paradise" also comes with three demo versions of new songs, which will presumably be on the next Within Temptation album. But the song and video that has everyone talking is "Paradise (What About Us?)". This song is a melding of two phenomenal singers who bring different styles to the table but also go about their business cohesively – neither one tries to show up the other and neither tries to hog the spotlight. Continue reading »
Label: EarMusic
Review by Tony Cannella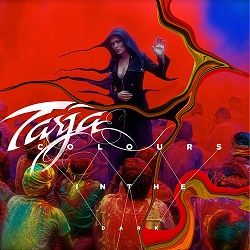 On her 3rd solo album, "Colours in the Dark", Tarja Turunen continues to hit her stride. Make no mistake about it, this is indeed a Tarja album and her vocals are as enchanting as ever. She continues to surround herself with some of the best musicians and collaborators the rock and metal world has to offer, but at the end of the day the major selling point is going to be Tarja's voice and not to be over analytical; Tarja has come through big time with "Colours in the Dark".
The opener "Victim of Ritual" begins with marching drums and quickly evolves into a bombastic track that is classic Tarja. Next we have the excellent "500 Letters". Continue reading »
6 color styles available:

Style switcher only on this demo version. Theme styles can be changed from Options page.
Archives