Browsing articles tagged with " tarja"
Label: earMUSIC
Review by Alessandra Cognetta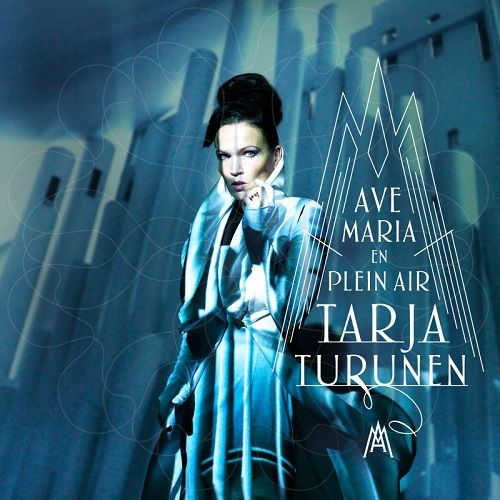 Two years after "Colours in the Dark", Tarja is back with a new album, with the specific intent of displaying and honouring her background in classical music. "Ave Maria – En Plein Air" is a collection of different versions of the timeless classic, and it was recorded live at Laukeden Risti church, in Seinäjoki, Finland.
The sound quality is dramatically impacted by this choice, providing the listener with a vibrant and clear experience. The recordings were performed without an audience, but listening to the album gives the impression of being right there and then nonetheless. The level of intimacy and authenticity reached throughout the twelve tracks is unparalleled, and so is Tarja's voice. If anyone has ever doubted her skills as a lyrical singer, this is unquestionable evidence of her talent. Continue reading »
Interview by Miriam C. and CriX
I'm not able to express with words what's happened when I've received by email this interview. It's hard trying to explain your feelings when one of your FAVORITE singer ever takes time to reply to your humble questions 'cause at the end of the day, you're merely a fan that loves metal music. But the only thing you know is that all your sacrifices that you have done were worth for it. Personally, Tarja is the ONE that, back in the day, make me discover the metal music throughout my adolescence. I can still recall blasting my ears at 6 AM during my daily trip by train with Nightwish's "Devil & Deep Dark Ocean" on my way to the High School . And this words are still resounding in my ears (and forever they will):
"We shall come to set the dolphins free
We shall wash the darkened bloodred sea
Our songs will echo over the mountains and seas
The eternity will begin once again in peace" Continue reading »
Label: earMusic
Review by CriX
The queen of the symphonic metal Tarja Turunen is back with the live DVD and double CD "Luna Park Ride" and this is not your typical DVD because it was filmed by fans during the concert in Buenos Aires, Argentina, on 27th of March 2011. I think that she had a great idea because normally during the shows is forbidden to shoot any videos and photos: due to this particular point of view you have the feeling to be there, among the audience.
The live starts with "Dark Star" where Tarja's band plays concealed by a black transparent cloth which get dropped right in the middle of song and she wears a matched gray suit jacket and pants. In "The Crying Moon" the bass line by Doug Wimbish is incredible and as her tradition with "I Walk Alone" marks one of her countless dress change where she wears a long sweater and some grey leggings. Argentina represents for Tarja  her second home so it seems the right occasion to pay homage with the cover of "Signos" from the rock band Soda Stereo who get dedicated to the late singer/guitarist of the band, Gustavo Cerati. Continue reading »

Interview by Tony Cannella
On October 11th, the legendary Dutch symphonic metal band Within Temptation wrapped up their wildly successful North American tour in Worcester, Mass. It was my first time seeing WT live and although I had seen the DVDs I had no idea what was in store for me. To put it simply, the band blew the doors off the Worcester Palladium. Prior to Within Temptation taking the stage that night, I had the huge honor of interviewing front woman Sharon den Adel. With "Hydra" being their most successful album worldwide and a new DVD on the horizon, there was much to talk about. Here is what she had to say…
  This is the last date of the U.S. tour. How has it gone?
We've had a great time. We've always had a great response from the audience. Most shows were sold out or almost sold out, so we are really feeling good about this tour and really happy that we did it again and that we came back. It was a warm welcome. Continue reading »
Label: earMUSIC
Review by Tony Cannella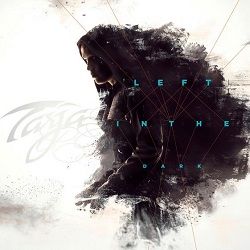 "Left in the Dark" is not the new Tarja Turunen album. Instead, this should be looked at as a companion to her previous album "Colours in the Dark". That said LITD is an album that includes demo, live versions and alternate version of 9 of the 10 songs that appeared on CITD.
The track-listing has pretty much been left intact. The lone exception is that "Darkness" has been replaced with "Into the Sun". A demo version of "Victim of Ritual" opens things and is followed with the excellent "500 Letters". This song remains haunting, frightening and beautiful. This particular version is recorded live acoustically at Vorterix radio. "Until Silence" is also from the same radio session. Beyond that, we get demo versions of several songs an instrumental version of "Deliverance" as well as variations on other songs from CITD. Continue reading »
6 color styles available:

Style switcher only on this demo version. Theme styles can be changed from Options page.