Browsing articles tagged with " tarja"
Label: earMusic
Review by CriX
The queen of the symphonic metal Tarja Turunen is back with the live DVD and double CD "Luna Park Ride" and this is not your typical DVD because it was filmed by fans during the concert in Buenos Aires, Argentina, on 27th of March 2011. I think that she had a great idea because normally during the shows is forbidden to shoot any videos and photos: due to this particular point of view you have the feeling to be there, among the audience.
The live starts with "Dark Star" where Tarja's band plays concealed by a black transparent cloth which get dropped right in the middle of song and she wears a matched gray suit jacket and pants. In "The Crying Moon" the bass line by Doug Wimbish is incredible and as her tradition with "I Walk Alone" marks one of her countless dress change where she wears a long sweater and some grey leggings. Argentina represents for Tarja  her second home so it seems the right occasion to pay homage with the cover of "Signos" from the rock band Soda Stereo who get dedicated to the late singer/guitarist of the band, Gustavo Cerati. Continue reading »

Interview by Tony Cannella
On October 11th, the legendary Dutch symphonic metal band Within Temptation wrapped up their wildly successful North American tour in Worcester, Mass. It was my first time seeing WT live and although I had seen the DVDs I had no idea what was in store for me. To put it simply, the band blew the doors off the Worcester Palladium. Prior to Within Temptation taking the stage that night, I had the huge honor of interviewing front woman Sharon den Adel. With "Hydra" being their most successful album worldwide and a new DVD on the horizon, there was much to talk about. Here is what she had to say…
  This is the last date of the U.S. tour. How has it gone?
We've had a great time. We've always had a great response from the audience. Most shows were sold out or almost sold out, so we are really feeling good about this tour and really happy that we did it again and that we came back. It was a warm welcome. Continue reading »
Label: earMUSIC
Review by Tony Cannella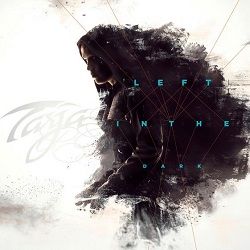 "Left in the Dark" is not the new Tarja Turunen album. Instead, this should be looked at as a companion to her previous album "Colours in the Dark". That said LITD is an album that includes demo, live versions and alternate version of 9 of the 10 songs that appeared on CITD.
The track-listing has pretty much been left intact. The lone exception is that "Darkness" has been replaced with "Into the Sun". A demo version of "Victim of Ritual" opens things and is followed with the excellent "500 Letters". This song remains haunting, frightening and beautiful. This particular version is recorded live acoustically at Vorterix radio. "Until Silence" is also from the same radio session. Beyond that, we get demo versions of several songs an instrumental version of "Deliverance" as well as variations on other songs from CITD. Continue reading »
Label: earMusic
Review by Tony Cannella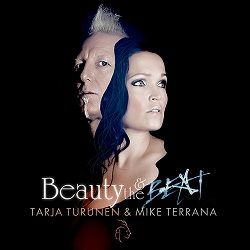 "Beauty and the Beat" is a unique and interesting new project. In this case, the beauty is none other than Tarja Turunen and the beat is drummer extraordinaire – as well as veteran of many different bands, including Tarja's own group – Mike Terrana. What they've done here is release a live 2-disc album, DVD, Blu Ray set of the duo recording with a symphony orchestra and choir.
The first disc is a collection of classical favorites from artists and composers like Bach, Strauss, Dvorak and Mozart to name a few. Some of the songs may be familiar and others may not, but it's all so well done and performed. This must have been a massive undertaking and the results are massive as well. Instead of a big rock concert feel, "Beauty and the Beat" has more of a symphony/opera house vibe with the audience watching and listening intently, then politely clapping after each song. Continue reading »
From the Teodasia official site:
"Dear friends, we have a wonderful update to share with you! We are happy and deeply excited to announce that we will be the opening act in seven gigs of the next European Tour of the legendary former lead singer of
Nightwish
,
TARJA TURUNEN
! definitely a fabulous dream coming true!!"
Also in this tour, they will present also the new EP "Reflection" at the European pubblic. You can listen to the teaser HERE. Continue reading »
6 color styles available:

Style switcher only on this demo version. Theme styles can be changed from Options page.