Browsing articles tagged with " tears"
Label : Alfa Matrix
Review by Davide Torresan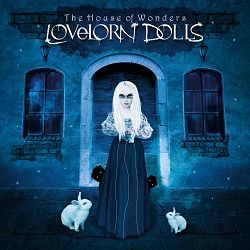 "The House of Wonders" is the debut album of Belgian Lovelorn Dolls, or rather the follow-up of the well received EP  "An Intense Feeling of Affection". Their music is the main result of the work of Ladyhell on vocals and Corpus Christi with music and the instruments. Their musical style can be described as a mix of alternative, rock and electronics and with this release they hope to make themselves known to the fans of this particular musical genre.
As the band stated, the listening of " The House of Wonders" will carry you within an old manor where, between dark and fairy atmospheres, sweet and sick melodies, the listener will ride on a sort of rollercoaster. It's a pity that I couldn't get my hands on the graphic work done for this CD by Gogo Melone, singer and graphic designer for To-Mera and Plague of Stars. It was like to do a half-assed job, but it's better than nothing, right? So here we go. I watched the artwork of theCD thinking that this could give me some clues about the general sound. I immediately assumed that there were some gothic influences and so it was. I heard also some other influences from other bands like Depeche Mode, Oomph and The Birthday Massacre. The first song that I appreciated was "After Dark" with its catchy chorus and heavy guitar riffs. Continue reading »
Label : BlueFreya Media
Review by Luisa Mercier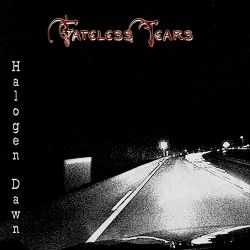 Fateless Tears are back and have just released a new EP called "Halogen Dawn". The style proposed is their usual progressive metal with atmospheric moments crowned by S. Lee Baysinger's vocals. The title track is an almost 8 minute piece which starts in a slow pace, almost resembling a ballad and then acquiring traditional progressive sound. The piano central break is very moving.
The following "Tapestry" has a beautiful piano intro and it goes on with a synth based background on which the female vocals are free to express themselves. "Chysalys" is a short acoustic song while the myth-inspired "Annwyn" is a quiet song with a soft chorus as background music that make everything more ambient and rarefied. Last song is "Halflife" is another ballad, a simple one, just piano and vocals.  So, we can say that this EP focuses more on the slower, sweeter side of Fateless Tears, only the first song is more rock-centered. An interesting listening for all the fans of the band! Continue reading »
Independent Release
Review by Tony Cannella
Astral Tears are a melodic metal band from France who also features influences that range from progressive metal to modern metal and even touches of thrash. Their debut album is titled "Hypnotic" and is currently available.
Astral Tears cites a wide array of influences from Dream Theater to Killswitch Engage and Lacuna Coil. After the intro "Rebirth", Astral Tears dig in with the monstrous opening riff to "Hate the Enemy" – with a title like that you might expect a heavy song, and you'd be right. This song chugs along like a runaway freight train and lead vocalist Beyza presents her vocals that are reminiscent of Cristina Scabbia from Lacuna Coil. Musically, I would say that Astral Tears features a style similar to Lacuna Coil. The songs are presented in a mostly straight-forward, melodic and heavy approach with plenty of crunchy guitar riffs. "Sinner" follows and this is the song that band filmed their first video for. This is more of a mid-tempo track, that still possesses heavy riffs and was a good choice for first video, but it really could have been any number of songs on "Hypnotic". "Desire" is next and features an Arabian style fused some metal parts and plenty of tempo changes, this song is pretty eclectic and shows that the band are not afraid to come up with something a little different in a metal setting. The next song "Behind the Curtains" also would have made an excellent choice for first video (maybe the next one?), the song starts off as a ballad before getting progressively heavy and the machine gun style riffing near the end of the song is just simply killer. Astral Tears manages to combine heavy guitar riffs and tempo changes with Beyza's silky smooth vocals, some examples of this are: "Back to Life", "Obsession", "My Reality" and "End of My Story".
With a 46-minutes worth of playing time, "Hypnotic" is a strong debut from Astral Tears. The songs have a definite accessibility to them and their appeal has the ability to be far reaching.
Madrid, Spain-based female-fronted dark gothic metallers TEARS OF MARTYR have inked a deal with Germany's Massacre Records. The band's second album, "Tales", will be released on April 26th. The CD was recorded in August 2012 at the New Sin Studios in Loria, Italy, with Enrik Garcia and Luigi Stefanini.
Commented TEARS OF MARTYR: "We are happy and excited to work with Massacre Records. We are looking forward to the release of 'Tales' and we hope you'll enjoy it!". Connect at Facebook for more updates.
Label : BlueFreya
Review by Tony Cannella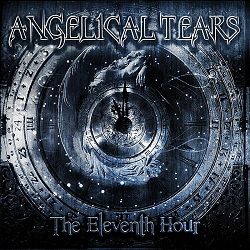 When one thinks of good symphonic power metal bands, the United States of America is not a country that first leaps to mind. Europe seems to be the birthplace of many a good symphonic power metal band these days. The States can boast a few good bands in that genre of metal and one of them is Oklahoma's Angelical Tears. The band formed in October 2006 and released their very good debut EP in 2010. Since that EP, the band went from being a six piece to a four piece band. Gone are the second guitarist and keyboardist. Now the new look Angelical Tears returns with their full-length debut, "The Eleventh Hour" and this is a band that has really started to come into their own. The EP was good, but this far surpasses it in quality and style, in my opinion.
On their Facebook page Angelical Tears describes themselves as Angelic vocals, demonic guitars, and thundering drums! That about sums it up, but there is so much more, like great songs, well written and performed and strong musicianship. I really like the Angelic vocals of Julia Flansburg, her style certainly fits the songs. The opening intro "Inceptum Fini" is pretty eerie and an atmospheric opening. The classy "Pool of Sorrow" follows the intro with a wall of solid riffs, a killer melody and some great vocals from Julia. Angelical Tears follows that up with the equally excellent "Queen of Hearts". Next is the melancholic ballad "Ballad" (which has a "My Immortal" feel to it). This an emotional song that is sure to induce chills in its passion. Also included here is a cover of the great Journey song "Separate Ways (Worlds Apart)". Anybody that covers Journey is OK in my book and Angelical Tears does a good job and even add their own twist to this classic song. Angelical Tears also include two songs ("Hate" and "Alone") which have the lyrics song in Russian. Other highlights include: "Another Day", "Sunrise at Sunset" and "With the Shadows".
For some reason after listening to "The Eleventh Hour" I have the feeling that Angelical Tears would be a great live band – the songs just exude that feeling. Hopefully those outside of Oklahoma will get to experience Angelical Tears live, but until then we can revel in the awesomeness that is "The Eleventh Hour". Continue reading »
6 color styles available:

Style switcher only on this demo version. Theme styles can be changed from Options page.