Browsing articles tagged with " tears"
Label: Massacre Records
Review by Tony Cannella
Okay, let's get this out of the way first. The Spanish band Tears of Martyr bears a lot of similarities to early Nightwish. That is in no way meant as a derogatory statement. Nightwish has been hugely influential and some bands are able to take that influence and put their own cool twist to it and that is how I would describe Tears of Martyr as it relates to their second album "Tales". Their sound is reminiscent of Nightwish from the first three or four albums and vocalist Berenice Musa has a wickedly gorgeous operatic voice and the thing I like about her the most is that she doesn't go too over-the-top with it, she manages to keep it in check and to always fit the song. Her voice is like another instrument and it fits the music and doesn't try to upstage it. She is a lot like Tarja Turunen in that way. That mini-rant out of the way, let's delve into "Tales" the sophomore outing from Tears of Martyr. Continue reading »
Label: Sound Age Productions
Review by Vard Aman
My introduction to Andem (whose name is derived from a combination of Angels and Demons) came with the release of their debut album, "Маятник Жизни" ("Pendulum of Life"), in 2008. It was an album that was very well received among many Power Metal fans across the world, but failed to win me over completely; it was their second album, "Дочь Лунного Света" ("Daughter of Moonlight") that did that, with a sound of their own (a style of driving Power Metal with touches of Gothic and Symphonic Metal thrown in) consisting of monster riffs, catchy melodies and well controlled vocals perfectly suited to the music, as well as unforgettable songs such as "Хранитель Мечей" ("Keeper of Swords") and the title track. "Грааль" ("Grail") followed in 2011, a four track EP that consolidated their style and showed progression at the same time (re-recording two of the highlights from "Маятник Жизни" for the EP as well), with vocalist, Yuliana Savchenko, showing a lighter side to her vocals to add to her potent Power Metal style. Continue reading »
Label: Massacre Records
Review by Tony Cannella
After seven albums, fifteen years and many ex-members the seminal Norwegian symphonic gothic metal band Trail of Tears is no more. Along with Theatre of Tragedy and Tristania, they were probably my introduction to this style of music. Their newest album, "Oscillation" sees the band riding off into the sunset and while all three bands achieved varying degrees of success it was probably Trail of Tears who should have been more successful than they were in my opinion.
Going back to their 1998 debut "Disclosure in Red" Trail of Tears always brought the goods. Their songs have always maintained the perfect balance between aggression, brutality and melody and "Oscillation" continues in that vein. Continue reading »
Label : Alfa Matrix
Review by Davide Torresan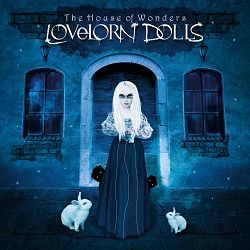 "The House of Wonders" is the debut album of Belgian Lovelorn Dolls, or rather the follow-up of the well received EP  "An Intense Feeling of Affection". Their music is the main result of the work of Ladyhell on vocals and Corpus Christi with music and the instruments. Their musical style can be described as a mix of alternative, rock and electronics and with this release they hope to make themselves known to the fans of this particular musical genre.
As the band stated, the listening of " The House of Wonders" will carry you within an old manor where, between dark and fairy atmospheres, sweet and sick melodies, the listener will ride on a sort of rollercoaster. It's a pity that I couldn't get my hands on the graphic work done for this CD by Gogo Melone, singer and graphic designer for To-Mera and Plague of Stars. It was like to do a half-assed job, but it's better than nothing, right? So here we go. I watched the artwork of theCD thinking that this could give me some clues about the general sound. I immediately assumed that there were some gothic influences and so it was. I heard also some other influences from other bands like Depeche Mode, Oomph and The Birthday Massacre. The first song that I appreciated was "After Dark" with its catchy chorus and heavy guitar riffs. Continue reading »
Label : BlueFreya Media
Review by Luisa Mercier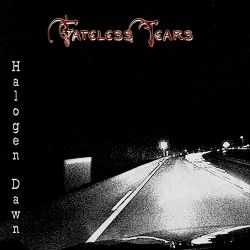 Fateless Tears are back and have just released a new EP called "Halogen Dawn". The style proposed is their usual progressive metal with atmospheric moments crowned by S. Lee Baysinger's vocals. The title track is an almost 8 minute piece which starts in a slow pace, almost resembling a ballad and then acquiring traditional progressive sound. The piano central break is very moving.
The following "Tapestry" has a beautiful piano intro and it goes on with a synth based background on which the female vocals are free to express themselves. "Chysalys" is a short acoustic song while the myth-inspired "Annwyn" is a quiet song with a soft chorus as background music that make everything more ambient and rarefied. Last song is "Halflife" is another ballad, a simple one, just piano and vocals.  So, we can say that this EP focuses more on the slower, sweeter side of Fateless Tears, only the first song is more rock-centered. An interesting listening for all the fans of the band! Continue reading »
6 color styles available:

Style switcher only on this demo version. Theme styles can be changed from Options page.