Browsing articles tagged with " the"

Questions by Ed MacLaren
Collected by Edoardo Fiumi
Dutch singer Anneke van Giersbergen is never one to rest on her musical laurels. Since leaving The Gathering in 2007, she has been tearing up recording studios on three continents releasing a string of successful albums with Agua de Annique and as a solo artist – not to mention the lengthy list of incredibly diverse musical collaborations. The constant recording and touring to an ever expanding audience around the world is great news for her fans, and thankfully it shows no signs of slowing down. One of the truly unique voices in music, van Giersbergen is looking to break out big with her new album, "Drive". A heavy power pop album brimming with hooks, riffs and stellar vocals, "Drive" achieves the perfect balance with her metal roots and her ever-expanding musical palette. Femme Metal got a chance to talk to the groundbreaking singer during sound check on her most recent swing through Italy.
Continue reading »
Label: Napalm Records
Review by Tony Cannella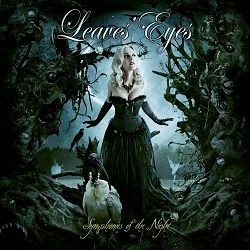 "Symphonies of the Night" is the title of the 4th full-length album from the German/Norwegian metal band Leaves' Eyes. The band – which is led by the duel vocals of Liv Kristine and her husband, Atrocity main man Alex Krull – has forged a pretty consistent and solid career for themselves based on an excellent body of work and "Symphonies of the Night" certainly rates right up there with their previous efforts.
The opening number "Hell to the Heavens" is simply awesome and my favorite track. What a great way to start things. Liv Kristine and Alexander Krull continue to be one of the most unique vocal tandems who use the "beauty and the beast" technique. Continue reading »
Independent Release
Review by Luisa Mercier
Most talented Phildel is back, after her stunning spring debut "The Disappearance of the Girl", with the new release, the EP "The Glass Ghost". The title immediately evokes images of ice, water, wintry skies that perfectly fits the moods of the season we are living currently. She is always ready to try something new and in this record, as per title, she incorporated glass sounds in the music, modifying them through synths. You can clearly hear them in the heavenly intro and the title-track, a revamped version of the old demo "Ghost". The arrangement is now rich, layered, sumptuous but catchy and accessible at the same time. The mood is not necessarily sad, but quite lively instead. The following is the single "Comfort Me", a melancholic, moving track. It is accompanied by a simple, but yet striking video. She is the perfect example of someone who managed to replace money and grand productions with creativity, achieving stunning results. Continue reading »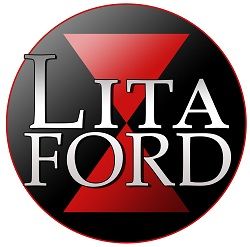 Interview by Tony Cannella
The Queen of Metal is back (again)! After her breakout LP "Living Like a Runaway", Lita comes back with a kick-ass live album called "The Bitch Is Back… Live" so we have took the occasion to get more updates about this fantastic live CD and her next projects! 
Hey Lita. I was just listening to the new live album, "The Bitch is Back… Live" and I think it's really awesome. Are you pleased with the way the live experience came through on the record?
Yeah, I am. You know, live albums are tricky. You can feel everything that goes on and hear everything that goes on, you really can't cover shit up on a live album, so it better damn well be real. This album has a lot of energy, it has true energy. We are truly happy to be playing and truly happy to be on that stage rocking and it shows. It's kind of a funny album; too, it has a little twist of humor to it. We're really happy with it.
Yeah, it definitely sounds like there is a lot of enjoyment. You left in a lot of the between song stage banter which is pretty cool. It does come across as an authentic live album.
Continue reading »
Label: In The Morningside Records
Review by Luisa Mercier
Trobar de Morte are back, three year after their latest full-lenth release and last year acoustic album. This time the album is inspired by Celtic mythology, by the ancestral goddess of the Earth in hymns like "The Silver Wheel" and "Riding The Wheel". Tales, legends and myths of ancient Celtic classics are masterfully interpreted in songs like "The Mist of Avalon", "Morgana", "Arianrhod", "Nimue" and the cover version of "Kyrie Eleison". Deeply rooted in paganism and Gaelic tradition are songs like "The Pagan Way", "Samhain" (the Gaelic Harvest Festival) and fantasy themes like "In the Garden of Serenity" and "Moonspell".  Continue reading »
6 color styles available:

Style switcher only on this demo version. Theme styles can be changed from Options page.