Browsing articles tagged with " third"

Year 2013…
After 2 years of creative silence, we are back in the studio recording our 3rd – yet untitled – official surrealistic album. The recordings are currently taking place in Athens (Greece) & Oslo (Norway). We have parted ways with the French company Pervade Productions/Manitou Music/Thundering Records, which released our albums ''No Light but Rather Darkness Visible'' (2008) & ''Esoterica'' (2010).
Karmic Link are also happy to announce & welcome Kim ''Kimbo'' Gustavsson (ex-System Shock, ex-Taketh, ex-Deviant Breed), a multi-instrumentalist musician, to their ranks. Kim, who hails from Sweden, performed with Karmic Link as a live session drummer in Scandinavia, back in 2010. He will record all guitars/drums/bass for the new Karmic Link album. Continue reading »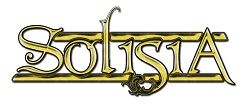 Interview by Matteo Bussotti
After some years of stop due to a line up change, Solisia are back with a masterpiece published on 2012 via Scarlet Records called "UniverSeason". Their third album sees the debut of the new singer, Elie Syrelia and for this reason, we've reached her and asked her some questions about her background, "UniverSeason" and how she got the singer spot in the band. Enjoy!
Hello Elie! We are so glad to have you here on Femme Metal! How is the public reacting to your latest album "UniverSeasons", which came out about 2 months ago?
Hello Matteo, thank you for this interview! Everything seems to be going well and we are very happy with the outcome. Continue reading »
Interview by Si Smith
After releasing two album, Touchstone is back with their third multifaceted progressive-rock album called "The City Sleeps". Femme Metal got the chance to interview Kim, the singer of the band, and it turned out to be extremely interesting as she guides us through secrets and intricacies of the band's brand-new album.
Hi Kim. Thank you for taking the time for this interview. Let's get started. First of all, how are you?
I am very well, thank you!
Your new album has been released recently. Can you tell us why you chose "The City Sleeps" as the title of your album?
"The City Sleeps" felt like a good sequel title to "Wintercoast", especially as the last words on the "Wintercoast" album were "The City Sleeps – I am Awake!" It was a good way of carrying across the stories and themes from previous albums and songs.
What is the concept behind this brand-new record?
There isn't a concept behind the album as a whole but some stories have been continued from different albums and we wanted to carry those on. When "Shadows Fall" carries on from "Shadow" from our first full-length album "Discordant Dreams" and "The City Sleeps" follows on from "Wintercoast". Otherwise, we just wanted to use more of our individual influences and see what came out of it. Continue reading »
Label : Ravenheart Music
Review by Tony Cannella
The Montreal, Canada based progressive, gothic metal band AraPacis were formed in 2003. In 2006 they released their debut "So Many Leapers" and followed that up in 2009 with "Consequences of Dreams". On their first two albums they made it clear that they have a wide range of influences. AraPacis returns with their third album. So without further adieu, let's enter the "Netherworld".
"End of the Line" kicks things off with an infectious and melodic guitar riff. Lead vocalist Lizzie Fyre alternates between a clean singing voice and an extreme style. She does that just about as well as anyone, it is not a technique that is overused, she only does this on a couple of songs. "Horror Show" is a straight-forward song, based around a simplistic heavy metal riff and the high vocals of Lizzie Fyre. "Lord of the Clouds" is next and it is reminiscent of Swedish doom metallers Candlemass. It's definitely got a slow, heavy and doomy vibe to it, except for the thrashy part near the end. At 7-minutes, this is the longest song and my favorite. Other highlights: "Unbirth", the great ballad "Beautifully Blind" and the closing instrumental "Dark Days Ahead". For the most part, "Netherworld" maintains a good hard rock and metal pace, while also veering off into Gothic, Doom and Progressive territories at times.
I'm not sure where this will stack up compared to their previous material, but "Netherworld" does maintain a level of consistency that their die-hard fan base should love. AraPacis are fast becoming one of the best bands out of the Canadian metal scene. Continue reading »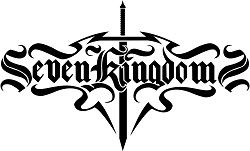 Interview by Alessandra Cognetta
Seven Kingdoms hail from the US and bring us into the world of George R. R. Martin's works by the means of female-fronted power metal. With three albums released (their latest effort "The Fire Is Mine" included) and a tour with Blind Guardian, we took the chance to have another chat with frontwoman Sabrina Valentine about the band, women in metal, the Eve's Apple community and Game of Thrones.
Hello and welcome to Femme Metal, Sabrina! It's a pleasure to have you with us again. How are you and how's it going with Seven Kingdoms?
Well Hello! Thank you for having us back!! I am great, Just back from my first over sea's experience at Female Metal Voices Fest! Me and my Band brothers are well, just waiting to see what comes from the release of our Latest album "The Fire is Mine".
A consistent part of your music and lyrical themes was influenced by George R.R. Martin's works. How much did you actually take from his books and how much (and in which direction) developed on its own "inside" Seven Kingdoms?
Well, on our new album "The Fire Is Mine", we dedicated 3 songs and 2 audio/narrative pieces to the book series. Mostly the songs lyrical content are written to fit the music, because the music is the what makes you think about the emotion we are trying to portray. The rest of the songs on our album were stories that we wrote as a group or on our own.
How was it, touring with no other than Blind Guardian? And how did the two bands get in contact in the first place?
Touring with Blind Guardian was the best moment we as a band have ever experienced. What better way to learn, than to be taught by the forefathers of Metal? They are a group of the most professional and down to earth men I have ever had the pleasure of knowing. Camden and Claus (our Manager at Intromental management) had tried to work something out for us to go overseas and tour with Blind Guardian but being a fresh new band, the financial backing was not there. Camden was determined, so they both discussed if they would be coming to America. It was half the cost to do it on our own territory and more feasible. We applied and Thanks be to the Gods, we were chosen.
6 color styles available:

Style switcher only on this demo version. Theme styles can be changed from Options page.