Browsing articles tagged with " thomas"

Interview by Tony Cannella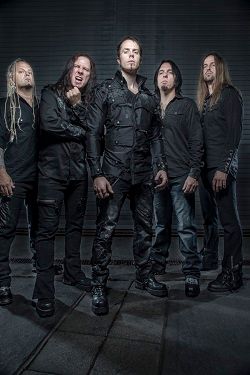 Line-up changes are all too common in the music business for various reasons, not only in metal but all genres. It's often hardest to change a lead vocalist which is what the Florida based metal band Kamelot were faced with when popular singer Roy Khan left the band and was replaced by Swedish vocalist Tommy Karevik of the band Seventh Wonder. Well with the Release of "Silverthorn" (featuring the debut of Karevik) and relentless touring even the fears of the most die-hard fan should be put to rest. Tommy Karevik fits Kamelot like the proverbial glove and the band are better than ever – as I witnessed when they played the Palladium in Worcester, Mass on their current North American tour. The entire band were on fire and just plain awesome throughout their entire set; a set that featured a good mix of new songs with older favorites. Following their sound check I had the huge pleasure to sit down with Kamelot's guitarist Thomas Youngblood to talk about a variety of subjects. Here are the highlights of our conversation…
Continue reading »
Label : Adalruna
Review by Tony Cannella
Whether you like the avant-garde metal band Therion or you don't, there is no denying that they have done things their own way since they were founded by Christofer Johnsson in 1987. Going back to their debut EP "Time Shall Tell" in 1991, Therion has morphed from a Death Metal band to an experimental symphonic metal juggernaut and with their latest opus "Les Fleurs Du Mal", the band marches on. 2012 marks the 25th anniversary of Therion and "Les Fleurs Du Mal" is part of commemorating such a milestone. The album title is based on Charles Baudelaire's writings and poems and the title "Les Fleurs Du Mal" (English translation is "Flowers of Evil") is the title of a collection of poems from Charles Baudelaire. Therion's avant-garde approach is happily intact throughout this 15-song 45-minute effort. As always Christofer Johnsson has surrounded himself with some top tier musical talent, including vocalists Lori Lewis (she sounds amazing as always) and metal veteran Thomas Vikström. Some of the strongest moments are: "Poupee De Cire, Poupee De Son", "Initials B.B.", the hypnotic "Mon Amour, Mon Ami" and "Lilith". The whole thing is quite grandiose and is simply huge in sound and scope. One thing Therion has proven over the years is that they are not afraid to take chances and they do exactly what they want. For better or worse, "Les Fleurs Du Mal" is another shining example of this.
Rating – 83/100
Tracklist
Poupee De Cire, Poupee De Son

Une Fleur Dans Le Coeur

Initials B.B.

Mon Amour, Mon Ami

Polichinelle

La Maritza

Soeur Angelique

Dis-Moi Poupee

Lilith

En Alabama

Wahala Manitou

Je n'ai Besoin Que De Tendresse

La Licorne D'or

J'ai le mal de Toi

Poupee De Cire, Poupee De Son
Line Up
Thomas Vikström – Vocals

Lori Lewis – Vocals

Christofer Johnsson – Guitar

Christian Vidal – Guitar

Nalle Påhlsson – Bass

Johan Kullberg – Drums
Links
MySpace * Facebook * Twitter * Site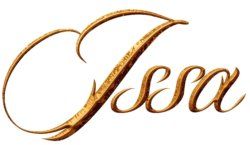 Interview by Andy Axworthy
Some things are just meant to happen. When you have spent nearly 10 years in the music industry and shared a stage and spotlight with the likes of The Quireboys, Nazareth, Quo and Stage Dolls then you tend to get noticed… Oslo's Issa Øversveen has done all that and a lot more besides – something that brought her to the attention of Frontiers Records. The result of this union was released in Europe on the 24th September. We caught up with Issa to talk about the solid mix of hooks, riffs, melodies and attitude that is "Sign Of Angels".
Hey Issa! A warm welcome from all of us at Femme Metal. How are you today?

Heyyy – I'm doing fine. A bit cold these days in Norway, but with all happening I couldn't be more happy.
You will be a new artist to many of our readers, yet you are already a veteran of the music industry. Can you tell us a bit of your story so far? What inspired you to start singing and as a career, did you choose music or did music choose you?
Well yes I can – I don't know where to start here but when it comes to music I've loved it since I was a little girl – I used to make my own radio shows and "perform" every chance I got.

) Being very influenced by music growing up I had a big passion for it and when I got the chance to go to an audition in Oslo for an artist called Jahn Teigen for an "artist school" I did. I went and during all this I got to also work in his reception at the school. This gave me the chance to connect a lot with the industry and shortly after I started to work around with songwriters singing demos and backing for other artists. I'm very grateful for this as the experience I've got from it all is worth everything today. During this period I also won a competition for Fox Kids, the TV-channel, making the song "Fade Away" to be released on their album among other big artists. After this I started performing a lot with cover bands and getting the experience from entertaining and finding my voice and character started. I soon started doing this almost every weekend for years and after a while I found myself doing big events and I got so lucky that I've had the chance to share stage with so many acts and artists. I can only say that I'm the most grateful person in the world having to see and learn so much on my way and also having the chance to find out what I love to do and sing. Meanwhile I've done all this. I have worked with labels writing and singing for others and I've also guested on a lot of albums. Over these years I might have forgotten about myself in all this and the reason for it is easy as I've had so much music in my life – on the other hand I'm so glad I've released this record now as I have more to offer as an artist.
As you have mentioned you have personally gained a lot of experience over the years, singing for and touring with so many artists. Could you share some of your personal highlights or favourite memories from that time with us?

Ahhh, this made me laugh as I've had soooo many funny moments to tell here. I can mention a couple of funny things like I did a gig for the military in Norway. This was a NATO practice with people from every country… what a gig that was – about 1000 pilots celebrating their stay here. We played in a big tent and what an audience they proved to be. I've never got so many hats and t-shirts ever. That must have been my superstar moment having lines of people wanting pictures – most funny gig ever – but when it comes to highlights and other artist, well there are so many to talk about: Awesome gig with Stage Dolls at a motor festival – that was cool – singing and partying with the Quireboys – haha, so many memories here. My first 30,000 people gig at Norway cup in Oslo… I've never been so nervous, like a big dream standing there…
All the hard work has paid off as you are now signed with Frontiers Records. How did that deal come about and how have they been to work with on the album and in terms of your own development?
Ahhh this is a funny story. It was a friend of mine called Michael that sings in the band Circus Maximus that had the first contact with Frontiers Records. I do think I live the dream story here, but Frontiers had talked about finding a girl to do a duet with one of their artists. Well Michael told them to check me out. Frontiers then got some demos of me and from that they wanted to do a record with me. That's just what everyone dream of when it comes to releasing a record and I'm just very thankful for their belief in me. Frontiers has been fun to work with and very supportive of me and thought around things. I have no better way to describe this rather then I feel like a part of the Frontiers family.
That new album is "Sign Of Angels" and it is due to hit the shelves this September. What has it been like and what have you been doing during this final countdown to the release?
Well it's not so much to do rather then be excited but it's been a lot of work too. With a release like this there is a lot of promotion work that has to be done like interviews etc. It's all good fun but I can say that the days run by fast.
There is a lot of experience behind this cd, both in terms of the songwriters and the musicians who have helped contribute to the album. Can you tell us about the band and what is has been like to work with them?

Ahh the band has been amazing. The guys contributing on this record has been nothing more then supportive and fun to work with. I'm just honoured to have had the chance to work like this and also I'm very glad that the guys want to play live with me when they have the time. That's gonna be one show I tell ya!! Haha, when it comes to the song-writing I have just started to work with some of them and its awesome to now have songs I've co-written on, on albums around.

Talking of the songwriters, who did you work most closely with during production and what sort of influence were you able to have during the writing and recording process?
During the look for the songs I worked closely with Frontiers using their "stable" of writers to pick out songs for this record. It was some process to find just the perfect ones but again, to have these amazing writers to write for you is an honour. I can also mention that these writers have been so flexible to changes during the production with changes that sometimes have to be done to suit songs to a vocalist. As I mentioned above I've now started to work with some of these writers and not only write for others but to have material for my next album. I want to show that I do more then just sing and my next album will do just that by having my material on it…

)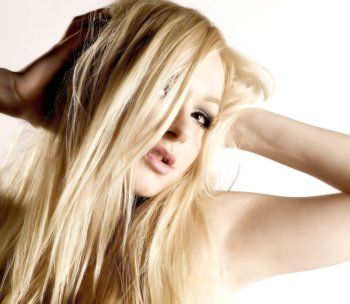 Whatever the recipe, these ingredients have been mixed (with the help of Ronny Milianowicz as producer) into as good an album of metal-edged melodic rock as you are going to hear this or any other year. What are your thoughts and feelings about the finished article?
Hehe, I'm just humbled by this. U know I think an album reflects the work you put in it and I can say that it's a lot more work then people might think. It's late nights and early mornings to make a good product. When it comes to the finish product I'm very happy and it's just what I pictured it would be. Also I have to thank Ronny especially with his way of listening, understanding and creating this album. He's done the most amazing work with this and making us all sound amazing – THANKS!!

How personal have the songs become to you and which track is your current favourite and why?
Ahhh, I have given this some though lately and I really can't describe 'cos I really feel a connection to all of the songs on this album. We are now starting to plan the next video for the album and I can reveal that it's the song "Unbelievable" that's gonna be made so that's the track I'm all into these days.


The first track you recorded for the album, "I'm Alive", is also the first single release and is a great introduction to the cd. What can you tell us about the track and the video shoot that supports it?

Ahhh, I love that song and I think it shows just what you will get on the record. It's strong and powerful mixed with female touch and the video is just the same. We had a blast doing the video and the producer of the video, Thomas (Tjader – Pretty Maids, In Flames), made it look amazing. It's always a bit strange walking in the room and flirting with a camera like that but I guess after a while you get used to it and just "do your thing". I bet there are some funny clips from the video 'cos when you have a wind storm in your face it's not easy not getting tears running and that doesn't fit the song very well either. So we had a lot of stops and so many laughs doing the video to "I'm Alive".
Beyond that how do you and Frontiers plan on promoting the album once it has been released? Are you planning any showcases and can we expect an Issa tour at some point? If so, when is that likely and where do you hope to play?

Well as far as promoting, Frontiers use their contacts around the world and I'll do my best helping and being as available as possible. When it comes to showcases I'm of course eager to do that, but we'll see when the time comes. After that I can say that we are these days planning and setting up a tour schedule and I can't wait to get going and showing people this side of me. I have been performing for almost all my life and this is my strong side. Ha, I could live on a stage if I had to – I just love it so much.

You've previously said you want to write and contribute your own songs to future recordings. What sort of experience did you take from this project in terms of song-writing, arrangement and studio set up?
On this record I didn't have the time to write myself and also I didn't feel like my material was where I wanted it before we started. But later on I have written so much more and I'm already working on my next album. I love to write but I do think that to write with other people and get out of your own comfort zone is very healthy. I have learned so much from it all and I've taken that with me on the way. I think when it comes to music you have to open your mind and be open to other and different things.

In addition to singing do you play any instrument(s) and if not, which one(s) would you like to learn?
Well I don't want to brag about things I really don't know too much, but I do know some notes on the piano. Also a bit on guitar but really I'm not good at all, haha, but when I was a child I played the flute and tuba – HAHAHAHA can you picture that? Well if I had to learn something it has to be the piano more than I know today. I think with this instrument you can do so much within music and in today's production that's a thing most people use a lot in the studio to even correct other instruments.

What about influences? Do you have an icon or role model as a singer and which artists do you currently have on your iPod?

My iPod is almost overloaded with music. I have this thing about me that I get totally hooked on acts or singers. This means that I only listen to that specific act/artist for a time and then I move on. Right now I'm on Adam Lambert's latest album. My influences in time have been so much but I can see that powerful singers have been my thing. I like Robin Beck, Celine Dion, Heart and even Mariah Carey and Kelly Clarkson have got me all hooked in the past.
The album artwork is striking. How much fun was that cover shoot and can we look forward to that style at your shows or does the 'live' Issa have something else in mind? : )
HAHAHAHA – Well I can tell you so much that the photo shoot was arranged by me and a well-known photographer in Norway. I like to use a shoot like that to express myself and what I want to be said about the album. I had such a great time doing this and LP who took the pictures is just so funny. It's a lot of work to get just the right picture where the hair and everything is right but when you work with the best I guess its no problem

))) The Issa you will see on stage will be very similar. The clothes might not be the same but still I am the same girl as those pictures. I think you can look at the pictures as art – creating perfection. But my statement from the pictures is strong and feminine – an in-your-face attitude – and that is just what you are gonna see from me on stage. My hair might not look just as perfect but, haha, that's life I guess..:O)))
Do you have any other passions outside of music? If you were not singing what would you be doing?
Hmmmm, this is difficult. I love animals so I would guess my passion would go with that but if not maybe something within entertainment and booking or music in other ways than to sing.
Finally, are you happy with everything that is happening around you now, or are you the type that likes to keep stepping outside the comfort zone? What makes you tick?
Hehe, well I can tell you what makes me tick. People that treat others or me unfairly. I like clean games and straight people… haha, I guess I'm very normal on this and I always expect people to deliver and give just as I do with myself. I love stepping out of my comfort zone. That means I love to do new things – things I might not know as much and I'm deffo not afraid to try and fail… I think trying and doing gives me a kick sometimes and I'm very curious on new things – I wanna know how it all works…

Thanks for taking the time to talk to us Issa. Is there anything else you would like to add before we let you go? : )
Well yeah, please check out my web site www.issasite.com its soon up and ready. Also add me on Facebook people - Issa Oversveen – here I'm talking to people and telling all the strange things that's happening…O)))
Thank you sooo much.
Links
Latest Multimedia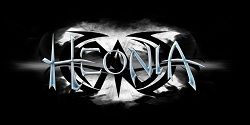 Interview by Lindz Riot
Progressive metal has finally started to emerge to the forefront for metal the past few years and finally from Lille, France we have Heonia! Breaking away from traditional metal and band styles, Marieke and Thomas wanted to create something new for metal without borders. Their debut release "Winsome Scar" is piece of mind for the metal head who is searching for something new and abstract while it sticks to strong metal roots. We are here with their powerful singer Marieke to hear Heonia's story.

I've listened to your newest release "Winsome Scar" and it's great stuff! It's very different from most metal but in a good way. How did Heonia come to be?

Thomas and I were in a band playing only covers before. When the band ended, we decided to create a new band playing its own songs and then, Heonia was born. The other members arrived from February to July 2006. And Cléo, our former bass guitar player, was the last one. In June 2009, Cléo quit the band and Christophe became the bass player of Heonia.

So how did you and Thomas come to agree on your sound and style? What is it like when you two write together? I think the style and sound of Heonia came quite naturally. This was the music we wanted to play. I'm not saying it has always been easy, each of us had to make concessions as, for example, Thomas is far more influenced by progressive metal than me but most of the time, our inspirations are the same. We don't really write together. We don't really write together. In general, one member of the band (more often Thomas) comes with an idea for a song and everyone works on it until we arrive to an almost definitive version. Then I start to write the lyrics that the music inspires me. For example, when I listened to the musical parts of "The Chase", I had immediately the feeling of someone running to save his life. From this came the idea of the lyrics of "The Chase". At the same time, I try to put the words on the music with the help of Damien and Thomas.

What was the whole experience of recording "Winsome Scar" like? Could you give us some background on the process and experience in the studio for Heonia?
The recording of "Winsome Scar" is one of my best memories with Heonia. And I think it's the same for all of us. Is there something better for an amateur musician to live like a professional during two weeks? During this period, I had only to think about how I will pass emotions through the lyrics of Heonia's songs. It was a really exciting period although it was quite hard because we had only two weeks to record the entire album.
So we recorded "Winsome Scar" in July 2009 at the studio Hangar à Son in the North of France. Then, during more than two months, we worked with Bertrand Charlet, the sound engineer, on the sound of the album and the mixing. In February, we went to l'Autre Studio near Paris to master the songs. Finally, we worked on the artwork with a professional from Evilcampbell.com. It has been a long process but each part was very exciting and interesting!
And what has your response been like so far to releasing the album? What have friends, family, and fans said?

We have had only good responses to "Winsome Scar" from friends, family and fans so far. We know that our songs are not perfect, it's a first album but people seem to appreciate our music and that's what is important. A surprising thing for us is that there is not only one song people prefer to the others. Some prefer "Broken Toys", for others it's "The Chase" or even "Mirror of Life".
So being from Lille, France, what is it like to live there? What is the music scene like?
The music scene and even more so the Metal scene is really active in the North of France even if the number of places where we can play is quite low.There are a lot of Female fronted Metal bands in Lille and we appreciate that the atmosphere between the bands is really good. I think we have played with almost all the Female fronted Metal bands of Lille and it has always been a great experience. We have a lot of fun together.
That's so awesome to hear! So from the time you began performing in 2007 how would you say Heonia's live performance has changed from then to now?

I think everybody is feeling better and better on stage. Sharing our music with people who came to see us is becoming easier as our number of shows grows. We feel free on stage so we can deliver a lot more energy and people seem to receive it well!
I noticed you have listed Heonia similar to Opeth and Epica on some websites. Have these band's styles really influenced Heonia?
The bands we have listed influence more or less Heonia. The members of the band have a wide range of influences and we can find them in a sense in Heonia. I think, musically, the biggest influence is Progressive Metal, so yeah, bands like Opeth… Concerning Epica, actually we are inspired by this kind of epic songs even if it's really tiny in our music. For my way of singing, I'm more influenced by bands like Lacuna Coil…
So for you Marieke, when did you become a singer and what is your musical background?

I started playing music at the age of 12 or 13 with clarinet so nothing really Metal!
With my Nirvana years I tried to learn guitar but I was not very good… At the same time, I've always sung in my bathroom, in my room… When I was 19, some friends of mine who were in a pop-rock band proposed me to become their second guitar player and to add some voices on their compositions. I was really, really shy and it was difficult for me to sing in public. But after some months, I became more confident and I was more the singer of the band than one of the guitar players…When this great experience ended, I decided to really learn singing and that's how I became a singer.
Where you in any previous bands before Heonia? What was it like?
As I said, I began in a pop-rock band of friends named BOD. We were playing covers of Placebo, Radiohead, Muse and some original songs too. It was really a funny period, we were really good friends with the same passion for music. After that, I tried several bands but we were not on the same wavelength. Then I found Chimeria, a cover band of Progressive Metal in which Thomas was the lead guitar player. We played together one year. When we decided to split off, as Thomas and I wanted to play our own compositions, we decided to create Heonia.

Who are some of your favourite singers and bands?
Wow! There's a lot! I will only site a few!
My favourite Metal singers are Cristina Scabbia (Lacuna Coil), Alissa White-Gluz (The Agonist), Serj Tankian (SOAD), Robb Flynn (Machine Head), Mikael Åkerfeldt (Opeth)…My favourite bands are Lacuna Coil, System of a down, Machine Head, To-Mera and also Diablo Swing Orchestra, The Agonist, Dirty Little Rabbits, Opeth… And for non-Metal Bands: Portishead, Björk…
Wicked! I like the added Trip hop element. Do you have any hobbies or side projects that you do either than music?

Actually, I'm finishing my PhD in Finance. I hope it will be my last year so I don't have much time for other projects. I play keys in a new death metal band with Thomas and Damien. I hope also to be part of a doom project this year but it's not sure at the moment.
Very cool! What is next for Heonia in 2011? What are some of your hopes for the future of the band?
In 2011, our aim is to promote "Winsome Scar" on stage perhaps in some music festivals we hope. We will also work on new songs, more powerful I think. We want to see a lot of head banging during our future shows!!! Our hope is to find a label or a distributor for "Winsome Star" in the future and to continue playing our own music on stage!
Well thanks for your time to do this interview Marieke! It was a pleasure and wishing you and Heonia all the best for 2011 and beyond.
Thanks a lot for this interview, I hope my English is not too bad… And thanks a lot for your support and for supporting Female fronted Metal scene!
Links
Interview by Si Smith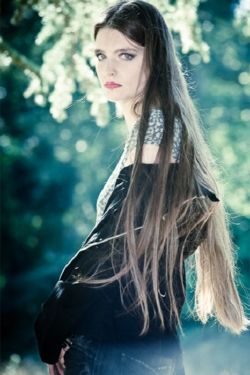 And here we are having a nice chat, this time, with Kat Ward about the second platter of the UK Progressive Gothic masters hAND. Let's hear what the singer she has to tell us…
If you don't mind, let us take a walk back in time. You describe your current musical incarnation loosely as "Prog goth", but originally you were a rocky trance duo? How did that work?! And where did you find Cris? (FYI Cris has now left the band and Dan Thomas is now our new drummer).
We started off with a piano, a guitar and a drum machine, the very early work of hAND is quite industrial sounding and very different to our current sound. We recorded one EP before we decided that adding a live drummer to the mix would really add impact and presence, especially on the live front. We advertised for a drummer on our local music forum, Cris turned up for an audition and we just hit it off straight away.
So moving on a little we find the band releasing 2 EPs, the second of which appears to have gained you some sponsorship and reputation in the industry. How was the feeling in the band at this time? Did you see something good coming, or were you just playing things "by ear"?
The second EP was really just a chance to see how we sounded as a three piece, it was also the first time we went into a studio to record so it was a nice experience all round. We sent it out to a few people for critique and overall response was very positive. At this point we just wanted to get some live experience, write some new songs and look into releasing a third EP. We were enjoying being a band more than anything else.
In 2007 you took part in the AKG Unsigned Heroes competition and won through to the top 20; eventually you signed to Copro Records. How was the band evolving at this time? Were you still reworking your original material, or constantly writing new stuff?
We're always writing new songs! When we signed to Copro it was a little bit of a wakeup call, I think we all took a step back and thought "ok let's start taking this a bit more seriously and see what we can do". The first album consists of most of our original material; there are songs on there that are from back when hAND was a duo.

And so the inevitable debut album loomed large on the horizon!! "Deadroom Journal" (July 2008) seems to have been received well in the press, with Metal Hammer describing it as "surprisingly inventive", and Kerrang comparing your lyrical world to Amy Lee but your musical approach as "reminiscent of Tori Amos-style experimentalism". Great praise indeed from two of the UK's most popular music magazines! How did you as a band view your debut album? Did it end up as you had hoped?
The whole experience of recording "Deadroom Journal" and hearing the final version was one of the best times of my life so far, I'm pretty sure that goes for the guys as well. It came out far beyond expectation, and we are all really proud of that record. Sure we listen back to it now and think we should've done this differently or that could be better, but it's still a great sounding album. It was really nice to hear all the songs we'd been working on and playing for a couple of years brought to life and done justice.

"Manuscript" and "Clannad Mass" were the only two tracks to make it to your debut album from your earlier releases. What was it about these two pieces that you felt was particularly worthy of a place on the album?

"Clannad" was always a favourite with the band and our fans, so we felt that it had to be on our debut album, everyone loved that song. We really wanted to represent the piano more and we had some interesting ideas for an album version of "Manuscript", so that's why it ended up as the first track.
Much gigging and promoting of the new album followed, but at the beginning of 2010 your UK tour dates were cancelled. Two cancelled tours in 12 months? That must have been a real downer for the band. What was the problem with the management? And how do you "bounce back" from something like that?
At that time we didn't have any management, we were doing everything ourselves. We were approached by an events company who we had played for before and they were really enthusiastic about getting us on this UK tour with a few other bands. Unfortunately the company disbanded and closed its doors before the tour got off the ground. We understood their reasons but it was a disappointment none the less. Before that we had been asked to support Ayin Aleph on a burlesque UK tour, this time the tour manager pulled out and we only ended up playing one gig with the band that we had arranged. After the second tour fell through we decided to focus solely on our second album, and not even think about the live side of things for a while. We lived in the practice studio, perfecting the songs and pre recording all the guitar/bass and piano.
It must have been a real buzz to join up with Femme Metal Records, as committed as they are to supporting and promoting their acts. Has it made a difference to the bands outlook and approach at all?
Now that we have a label and management team behind us that are actively promoting and getting our music and name heard; it's given us a definite boost as a band. We feel like we have a clear direction and always something to work towards. It also helps when dealing with others in the industry as they tend to see you as a serious act and not a "bedroom band" so to speak.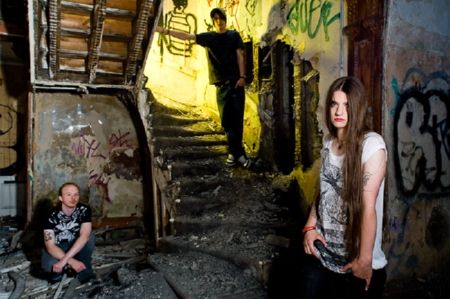 Towards the end of last year you were asked to guest on Isor's new album on the cover of "I've Got the Power". That must have been exciting! Did it tempt you to progress in an even heavier direction? Or are you happy with the band's "heaviness" as it is now?!
It was a last minute and spontaneous thing but I was very happy to do it. It was a nice feeling to be asked as Nick (drummer for Isor) has worked with lots of artists but chose me to guest on his album. In terms of heaviness, I would say we are writing "heavier" sections for some of the brand new material, but for us it's about a piece as a whole and we love contrast and unpredictability. I don't think we'll progress much more into the heavy side of things, but you never know.
The first thing you revealed with regards to the new album was the cover, which you posted up on your various sites. Could you explain its significance to us?
The whole album artwork was loosely based around a vinyl by Toyah called "The Blue Meaning". We all really liked the front cover and wanted to create something along the lines of that. We invested a lot of time and energy in a photo shoot for the artwork and let Gustavo run with it, we wanted photos to play a big part of it. He came up with about 4 different covers which were very hard to choose between, in the end we picked the one we did because it was a little bit darker and had a bit more mystery to it than the others.

It appears from the "Recording Breathing" video series that you released that you had a great time in the recording process of the new album!! What would you say is the key to successfully getting through this process alive and well at the other end (and with a great product!)?
Preparation before you even get to the studio is a major factor. The more practiced you are with the material the easier it is to record and it's going to make the process more relaxed and fun. You want to triple check every piece of gear and take spares if you can, something will go wrong!!! Other than that, discipline in yourself. Recording an album is a great experience and personally I want the finished result to be the best that it can be, if that means detoxing on caffeine, dairy, alcohol and the occasional smoke to make sure my voice is ready, then that's what I'll do.
The album starts with a deceptively simple song, after which we get "The Pier", a six minute journey through mellow parts, a really fast interlude and finally almost shouted/spoken vocals over riffing towards the end. With all that variety, how on earth do you decide upon the final structure of a song? Do you all have similar ideas as to where a song should be going, or do you all have conflicting influences and preferences that somehow create a coherent whole?
Sometimes we have a rough plan for a certain type of song and work round that, others we just go with the flow. We generally tend to write songs with the music first, and most of it comes from us having a jam until one of us plays something we all really like, and that's our starting point. I write all the lyrics completely separately from the band and match them up with whichever song I feel they suit the best, the vocal melodies are always the last thing to be worked on. All of us have very different influences and taste in music but we're happy to include bits from everyone's pool of experience, it's what makes our music so varied.
Being only a three-piece, the vocals are quite prominent in the mix and some of the backing is quite minimal in places. Do you feel that the band is limited at all because of this? Have you ever thought of having additional members?
I definitely don't see it as a limitation and it helps in writing by pushing us to think of more interesting ideas. We did experiment on this album with the track "Re-animation" (and are continuing to do so); it features some synth from Tom Johnstone – which works quite well! We're always trying to think of new elements and have discussed having a second guitarist from time to time; we usually come to the same conclusion that we feel it would make our sound more "mainstream" and lose some of the quirky edge it has now.

The album comes out on the 2nd May (It's was changed to June 6th) in the UK. Judging by the reviews you have received so far, how do you anticipate the album being received?
I hope the overall reception will be very positive, based on the reviews and comments so far it's heading that way. I think most reviewers will be able to appreciate the musicianship and intricacy of the music even if it's not a style that they would normally listen to. A big "thumbs up" from the UK prog scene would be very nice too!
You have played in the past alongside bands such as Delain, Octavia Sperati & Lahannya. Will you be (hopefully) touring the UK promoting this album? Any festivals planned?
Unfortunately not long before "Breathing" was released our drummer Cris decided to leave the band due to having other commitments; this has meant that any dates or plans for a launch party have had to take a backseat to finding a new drummer. Fortunately we have very recently recruited Dan Thomas to be our new drummer and are looking to get back on stage and playing shows as soon as we can.
Well we look forward to hearing more from the hAND camp in the future, but until then thank you so much for talking with us, we at Femme metal webzine wish you all the best with the album release!!
Cheers and thanks for the interview!
Links
MySpace * ReverbNation * Facebook * Twitter * Site
6 color styles available:

Style switcher only on this demo version. Theme styles can be changed from Options page.