Browsing articles tagged with " titled"
Independent Release
Review by Tony Cannella
The band Hitherside formed in 2011 and features American vocalist Jennifer Summer and Belgian multi instrumentalist Sam Oerlemans. They have just released their self-titled EP which features 6-songs and over 25-minutes worth of infectiously melodic alternative metal. The songs are well written, performed and crafted.
The forceful opening riff leads into the cool first song, "Insignificant Other". The next track, "Eventide" begins with an acoustic intro as the song gradually picks up in tempo, but remains a middle-paced song with a psychedelic vibe. "Detrimental" picks up the tempo quite a bit and is helped by a relentless guitar riff and a melodic groove – making this my favorite song. Continue reading »
Label : Spread the Metal Records
Review by Tony Cannella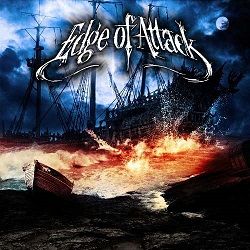 Canada's Edge of Attack has recently been signed to the label Spread the Metal which is a great thing because it is clear to me that this four member outfit has something special. The songs that make up this 9-song, 47-minute debut delivers on so many different levels. Edge of Attack combines power metal with some old school thrash metal, some modern elements but is always mindful to infuse the songs with healthy doses of melody. I'm not sure which genre they belong in; the riffs border on thrash metal at times but they also mix it up with changes in tempo, some traditional metal style solos (guitarist Jurekk Whipple is just great!), technical metal and some straight up power metal – it's all really well done. Vocalist Roxanne Gordey has got an excellent voice. She is not a thrash metal style screamer. Her vocals are clean yet gritty and they soar along with the music, she can take on an aggressive tone when need be, but most of the aggressive vocals are handled by Jurekk who contributes thrash metal like screaming vocals. Continue reading »
Label : Metal Blade Records
Review by Luisa Mercier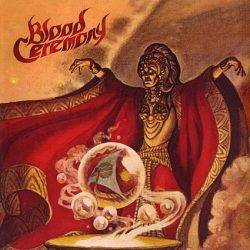 After four years from the first release, Blood Ceremony, Canadian doom band is reissuing their self-titled album. Sometimes happens that some young, new bands decide to pay a tribute to old school masters. Therefore they compose albums that are very reminiscent of the past, adding their own elements and creating something which is old and new at the same time: an original music album.
This is what Blood Ceremony has decided to do, so we can listen to their omage to the old masters Jethro Tull, Black Sabbath, Saint Vitus, Pentagram and also the reknown Italian prog rock school of the seventies. We can also find a certain influence of the horror movies of the same period, both in the lyrics and the visual imaginary that the band has been able to create.While the band we have listed as the main inspiration sources for Blood Ceremony lean more on the doom or the prog side, the two aspects are well balanced in their compositions. "I Am Coming With You" is a good example. Continue reading »
Label : Massive Arts
Review by Matteo Bussotti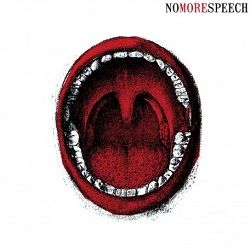 With their debut album, No More Speech surely want a place for themselves among the high-rated metal bands. One thing I can say, is that, with a beginning like this, they surely are on a good way to reach the top. Already famous for their concert activity, which brought them to play to play at Heineken Jammin' Festival, opening for Aerosmith, in 2010.
Alteria, their singer, is mostly famous for her work as a TV host on RockTv, but surely No More Speech's debut album doesn't rely itself on the "already famous" factor, but gives us solid and enjoyable riffs and rhythms, with a great musical taste. All the songs distinguish themselves for a very fast-paced rhythm, with a mixture of Alteria's "grungy" voice e metal rhytmics. Even if all the songs are belong to the "metal" genre, thinking that they're all a-like it's a huge mistake. No More Speech put in their album so many different rhythms that it would be almost an offense to classify them as "metal", or "hard rock". We can always find some very fast riffs, with sustained drums and Alteria's loud singing, but the disc doesn't end here. In "B-Plan", for example, we find a more complex rhythmic, with a singing that sounds like rap, for example, or Rage Against The Machine. It's not difficult to find a deep search for the "groove" in this album, a characteristic that makes NMS different from all the "400 BPM, noise-wall riffs" bands. Even when their sound is more heavy, it's still very enjoyable, melodic in a certain way, and surely "groovy": you'll never get tired while listening this album.
Another notable examples are the opening track, "Lying Queen", which gives us a rush of adrenaline, or "Bonjour" in which Alteria's voice gives its best, modulating many different sounds, from rage screams to melodic verses. "Void" offers us a grat break from the album, also because it's in its middle: made of an electronic intro, its "haunting" atmosphere creates a great hyatus with the rest of the album, transporting us with its stream of notes and soft sounds, before striking us with the usual loud chorus. Continue reading »
Label : Black Widow Records
Review by Luisa Mercier
Blue Dawn is an Italian rock band and this self-titled record is their debut full-length.
Even though in their decription they define their sound as a mixture of gothic and doom sounds with a progressive structure, I would better say that they play quite straightforward rock music. The intro "Crossing the Acheron" is synth/keyboard based and it creates a certain gothic atmosphere, indeed, but the following "The Hell I Am" reveals the band true identity.
Simple hard-rock music fronted by Monica Santo. Her vocals are typical heavy metal ones and do not offer a great variation in style, to say the truth. In their presentation they state that their main influences are Led Zeppelin, Black Sabbath, The Who, Deep Purple, but the traces of these legendary bands are quite faint. Maybe "Shattered Illusions" and "In My Room" are the ones which shows more the progressive and doom echoes. The most notable thing is the fact the rhytm section is quite apparent in all the tracks, maybe because the bass player is the main composer in the band. Also guitars and solos are very prominent. But all the songs sound quite similar with few spots left free for keyboards apart from the last track "Deconstructing People". Continue reading »
6 color styles available:

Style switcher only on this demo version. Theme styles can be changed from Options page.