Browsing articles tagged with " tony"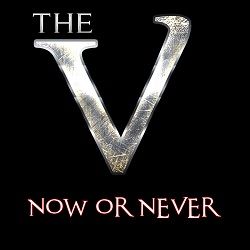 Interview by Tony Cannella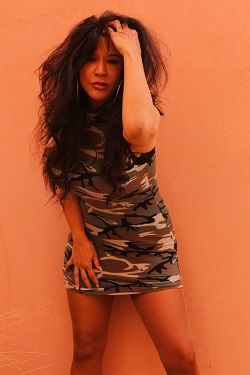 Veronica Freeman is an awesome singer. That much is obvious. Just go and listen to her work in Benedictum and there is no denying the sheer power in her vocals. With her new (debut) solo album "Now or Never", Veronica (or the V) has stepped out of her comfort zone and released a stunning piece of work that at times recalls the best moments of Benedictum along with more of a melodic hard rock flare. "Now or Never" is a must have for any fans of Veronica, Benedictum or strong vocals. It's all pretty damn cool. In this interview Veronica talks about "Now or Never" (of course), Benedictum and some other cool stuff. Enough of my yakkin', read on…
Hello Veronica. Thank you for talking to Femme Metal. How are you?
Doing really great thank you. I hope you are well too!
Why did you decide to release a solo album?
Actually Frontiers proposed the idea a few years ago and I felt ready for the challenge. I jumped at the idea at first and then realized that it was going to be quite uncharted territory for me. But I am glad that I went for it! Continue reading »
Label: Divebomb Records
Review by Tony Cannella
Back in the 80s, there were many guitar heroes. You had your Yngwie's, Vai, Vinny Moore, Marty Friedman, etc. etc. but for my money one of the best (and most underrated) was David T. Chastain. He made some great albums with his bands Chastain as well as CJSS – hell they are still making some great albums. In addition to Mr. Chastain he also featured some killer musicians including the original (and current) Chastain vocalist, the legendary Leather Leone. Now, in the 80s there were not a ton of female vocalists like there is today. Many were in the hair metal/more commercial hard rock style. However, there were a few like Doro and Leather Leone, who did enough to stand out based on the sheer talent and vocal ability they possess. But I digress… Recently the good folks at Divebomb Records has re-issued two of the late 80s Chastain records: "The 7th of Never" (released in 1987) and "The Voice of the Cult" (released in 1988) with bonus material. Continue reading »
Interview by Tony Cannella
In past years guitarist Logan Mader (ex-Machine Head and ex-Soulfly) has taken on a more behind the scenes role in the metal industry. He has become one of the most respected and sought after producers. Now he returned to playing and recording with his new outfit Once Human. The band also features Australian vocalist Lauren Hart who provides a strong mix of hellish extreme vocals along with more melodic clean vocals. The band is completed by: Skyler Howren (guitars), Damien Rainaud (bass) and Dillon Trollope (drums). Once Human has just released the relentless – and I do mean relentless – debut album, which is titled "The Life I Remember". Recently I enjoyed a pleasant chat with lead vocalist Lauren Hart. Here are the contents of our discussion.
To begin, can you please tell us how you got in touch with Logan Mader and what led to the formation of Once Human? Continue reading »

Interview by Tony Cannella
I suspect that in a few months I suspect that Diemonds will need no introduction. For now however let's present the members of this amazing band: Priya Panda (vocals), C.C. Diemond & Daniel Dekay (guitars), Adam Zlotnik (bass) and Aiden Tranquada (drums) comprise this hard rock outfit from Toronto. After releasing an EP ("In The Rough") and a full-length ("The Bad Pack"), the band found themselves with a well-deserved record deal with Napalm Records and have released their Napalm debut, entitled "Never Wanna Die". In my opinion this is THE hard rock album of 2015. It is loaded with great hooks, melodies and head banging anthems. Recently it was a pleasure to speak to lead vocalist Priya and discuss all things Diemonds.
First of all, thank you for doing this. I love the record "Never Wanna Die". Continue reading »
Interview by Tony Cannella
Hailing from Chile, Caterina Nix is a phenomenal vocalist. All the proof you need is on the debut album from Chaos Magic. The band also features none other then Timo Tolkki. It is the collaboration between Tolkki and Nix which truly makes Chaos Magic 'magical'. Recently Caterina Nix took some time to answer some questions for Femme Metal. It was a pleasure to give the spotlight to such an amazing up-and-coming talent. Here is what she had to say…
Welcome to Femme Metal Caterina and congratulations on the great debut album with Chaos Magic.
Thank you for having me!
How did you first meet Timo Tolkki and what led you to record an album together?
We met many years ago at a Stratovarius meet and greet here in Chile. I was always knocking on doors with my material and my music so I sent him a few songs and he liked my voice very much. Continue reading »
6 color styles available:

Style switcher only on this demo version. Theme styles can be changed from Options page.