Browsing articles tagged with " tony"
Label: Jyden Music
Review by Tony Cannella
From Sweden, Akribi is a progressive metal band who fuses Dream Theater style song arrangements with heavy riffs and clean vocals courtesy of Jessica Åhman. The band was formed in 2003 and in 2011 released their debut album – this one here – "Black Morning Sun".
"Black Morning Sun" is over an hour long and several of the songs fall in the very prog-ish 6-9 range. Akribi are not afraid to go off the beaten path either as the songs occasionally veer off into tangents, jams and signature time changes. It all manages to keep the listener on their toes and wonder what's coming next. In addition to the longer songs, the band also gives us some shorter more immediate numbers. Continue reading »
Label: Maple Metal Records
Review by Tony Cannella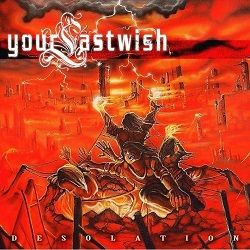 From Montreal, Quebec, Canada comes the melodic Death Metal band Your Last Wish. The band formed in 2003 and in '07 released their self-titled debut. Now YLW returns with a ferocious new album, "Desolation".
The opening intro is just the calm before the storm as is this kicks of the 11-track, 43-minute CD. This leads us into "Crisis to Creation", which starts off rather tame with cool guitar harmonies alternating with heavy riffs before the chaos kicks in and bedlam ensues. I like the way Your Last Wish is mindful of making the music somewhat melodic whilst lead vocalist Roxana does her thing. Musically, the band is technically proficient and Roxana is one of the best female death metal singers I've heard in a long time. Continue reading »
Independent Release
Review by Tony Cannella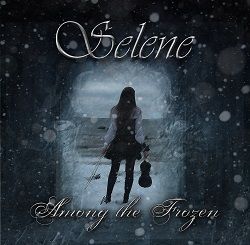 The symphonic metal band Selene hails from Northern Ireland and was formed in 2013. They have recently released their debut EP "Among the Frozen". The band blends an atmospheric approach with crunchy riffs and operatic vocals to produce a 6-song and 24-minute slice of symphonic heaven.
"Peace of Mind" is a fast paced up-tempo of an opener with a bit of an old school Nightwish vibe. "Till the End" begins with a heavy riff and the song quickly develops into a melodic metal tune and one of the best on this EP. "End of it All" has a moody vibe going for it and it also features male vocals provided by guitarist/keyboardist John Connor. Continue reading »
Interview by Tony Cannella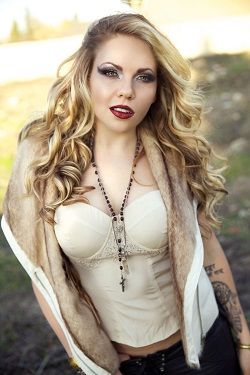 For anyone hungry for a true, authentic metal band look no further than Canada's Kobra and the Lotus. With their just released 3rd album "High Priestess" the band has proven that their self-titled 2nd album was no fluke. Lead vocalist Kobra Paige is definitely one of the brightest front women to emerge on the scene in quite some time. They also happen to be on the road supporting KISS and Def Leppard. That was good enough reason to catch up with Kobra Paige and get the scoop with what's going on with Kobra and the Lotus.
Kobra and the Lotus are currently on tour with KISS and Def Leppard. You are only a few shows in but how has it gone so far?
It's been amazing! We've had a great time and had a very positive reception. The crew is really awesome – the whole crew for KISS and Def Leppard. Overall it's been amazing so far.
How nervous were you before that first show? Continue reading »
Label: EarMUSIC
Review by Tony Cannella
With "opera" in the band name, it is a safe bet that the German band Neopera would embrace operatic metal. You would think right? Well the short answer is "yes, yes they do", but lest anyone think that the debut album from Neopera (entitled "Destined Ways") is nothing more than a Nightwish knock off, you would be mistaken. For one thing, the band employs three vocalists each with very different styles. You have female opera singer Nina, she is joined by Mirko who has an aggressive shouting style and finally there is Thorsten who has a classical opera style. That's right; Neopera has both male and female opera singers – which in and of itself is a pretty unique and cool concept. Continue reading »
6 color styles available:

Style switcher only on this demo version. Theme styles can be changed from Options page.
Archives
Calendar
August 2014
M
T
W
T
F
S
S
« Jul
1
2
3
4
5
6
7
8
9
10
11
12
13
14
15
16
17
18
19
20
21
22
23
24
25
26
27
28
29
30
31