Browsing articles tagged with " tony"
Label: No Remorse Records
Review by Tony Cannella
"Lacrima Dei" is the 3rd album Greece's symphonic metallers Meden Again. "Lacrima Dei" sees lead vocalist Maya making her debut with the band as she replaces Iliana who now fronts Enemy of Reality.
First off, the addition of Maya seems to be a really good decision. Her voice fits in well with the bands intricate musical arrangements and the few songs where she is paired with a male vocalist are some of the highlights. The male vocalists range from traditional metal to extreme metal and either way, Maya's voice gels perfectly with them. Songs that stand out in particular are: "Divine Wrath", "Embrace the Sorrow", "Portal of Fear" and "Commemorate the Fallen". Another song that stands out is the tear jerking ballad "Loss". Continue reading »
Label: Napalm Records
Review by Tony Cannella
In addition to her main gig with Leaves' Eyes, Liv Kristine has forged a prolific solo career for herself in recent years. This actually began in 1998 with her debut solo effort "Deus Ex Machina", but it wasn't until 2006's "Enter My Religion" that she began to regularly release her solo material. In the past, her solo work has had a more organic, rock and even a pop-ish feel to them. With her newest release "Vervain" Liv has gone in a heavier direction, incorporating all of the elements of her previous works whilst adding heavier, doomy guitars and a gothic vibe to the songs.
"Vervain" features 10-songs and 43-minutes worth of music and I believe this is Liv's most focused solo material to date. "My Wilderness" is a solid opening track. It is an up-tempo song with a great opening riff that just pounds away. Continue reading »
Label: Frontiers Records
Review by Tony Cannella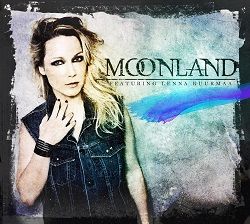 Sadly, it gets harder and harder to find good melodic AOR music these days. Songs with catchy hooks and punchy choruses are scarce these days, but thankfully the fine folks over at Frontiers records have that covered and they've brought us a good one with Moon Land featuring Lenna Kuurmaa. Lenna Kuurmaa is an Estonian singer who some fans might know from the all female band Vanilla Ninja. With her new project, Moon Land she has joined forces with some talented Italian musicians to produce a 12-song, 52-minute slice of AOR heaven.
Lenna Kuurmaa has a soaring vocal style which fits like a glove with the music that is being played. Continue reading »
Independent Release
Review by Tony Cannella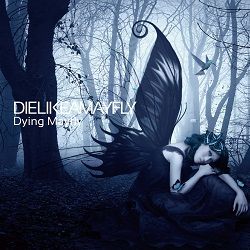 Dying Like A Mayfly is a Gothic metal band from Japan. Their debut EP is entitled, "Dying Mayfly". The mixing of gothic metal and heavy pop of "Dying Mayfly" gets us off to a fast start. The eerie – almost horror movie like – "Whiteberry Shining Cicada" is next and is my favorite song. The vibe of this one is ominous and the sweet vocals of Rosiel make it even more so. Next is "At Sea" and this proves to another strong track. The final song is the ambience fueled "Everlasting Requiem".
Die Like A Mayfly are interesting in the way that they combine Gothic metal with almost a heavy pop sound.
There are many different elements at work here and that contributes in making "Dying Mayfly" a worthwhile listen. Continue reading »
Independent Release
Review by Tony Cannella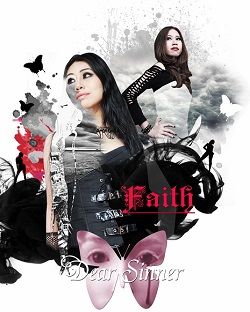 Dear Sinner is a gothic metal band from Thailand. They formed in 2000 but have only been known as Dear Sinner since 2007. They started out playing a death metal style before transitioning into more of a sympho-gothic, romantic style when the band changed their name. In 2010 Dear Sinner released their debut album "Sin", and followed that up with the EP "Dark to Light". Now, the band returns with album number two, "Faith".
Dear Sinner features two female singers, although I will admit that it is hard to differentiate the two. Their style is ultra-operatic and some might feel that they are a bit over-the-top, suffice it to say, some may view the vocals as an acquired taste – but there can be no doubt that the two vocalists possess a huge amount of talent. Musically, I was instantly drawn into the intricately classical style of their compositions. The intro track "Voiceless Angel" segues into the bombastic opener "Crimson Moon". Continue reading »
6 color styles available:

Style switcher only on this demo version. Theme styles can be changed from Options page.
Archives