Browsing articles tagged with " tour"
From the Teodasia official site:
"Dear friends, we have a wonderful update to share with you! We are happy and deeply excited to announce that we will be the opening act in seven gigs of the next European Tour of the legendary former lead singer of
Nightwish
,
TARJA TURUNEN
! definitely a fabulous dream coming true!!"
Also in this tour, they will present also the new EP "Reflection" at the European pubblic. You can listen to the teaser HERE. Continue reading »
Interview by Ary R, Massimo M. & Alessandra M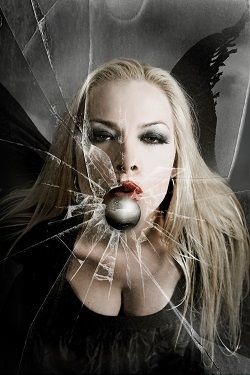 Despite her longest music career, Amanda Somerville has become a guarantee in the metal panorama. On the occasion of the new Avantasia European tour, we had the chance to talk about the recent and latest news with this amazing American singer. A special thanks goes to Serena M, who helped us in the transcript of the article! Thanks Serena

Today we're here with the amazing Mrs Amanda Somerville. How are you doing?
I'm doing quite well, thank you very much, still doing well, still busy since the last time we spoke.
You're back on tour with Avantasia a few days ago. In 2011 Tobias Sammet said "No more Avantasia shows", but this sentence of his has been denied since he's back on the road. What was your reaction about Tobias in changing his mind?
No, I was not completely surprised that Toby changed his mind because he changes his mind a lot about a lot of different things which is his good right to do, so no… but I was, you know pleasantly surprised that I was asked to be a part of it again and of course the time frame and everything and how expensive this tour was, so it's really, really a big tour and a lot of places, lots of countries that I've never been to before so…that was really cool. Continue reading »

Interview by Tony Cannella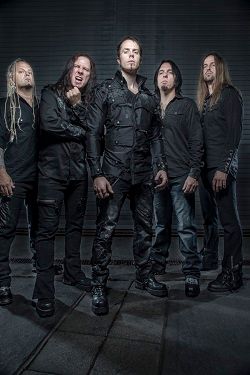 Line-up changes are all too common in the music business for various reasons, not only in metal but all genres. It's often hardest to change a lead vocalist which is what the Florida based metal band Kamelot were faced with when popular singer Roy Khan left the band and was replaced by Swedish vocalist Tommy Karevik of the band Seventh Wonder. Well with the Release of "Silverthorn" (featuring the debut of Karevik) and relentless touring even the fears of the most die-hard fan should be put to rest. Tommy Karevik fits Kamelot like the proverbial glove and the band are better than ever – as I witnessed when they played the Palladium in Worcester, Mass on their current North American tour. The entire band were on fire and just plain awesome throughout their entire set; a set that featured a good mix of new songs with older favorites. Following their sound check I had the huge pleasure to sit down with Kamelot's guitarist Thomas Youngblood to talk about a variety of subjects. Here are the highlights of our conversation…
Continue reading »

Interview by Tony Cannella
The Dutch metal band Delain recently embarked on their first extensive U.S. tour as the opener for Kamelot. The band has impressed the audiences with their high energy, powerhouse performance on each stop of the tour. I had the opportunity to see them live in Worcester and they did not disappoint. With their new EP "Interlude" available now, I had the chance to chat with lead vocalist Charlotte Wessels prior to their set in Worcester and we talked about a variety of subjects including their last album "We Are the Others". It was a nice conversation and this is what she had to say
…  
You've been on tour with Kamelot in North America for a few shows now. How has it been going so far?
It's been going well. This is our first ever U.S. tour. We've done Prog Power before, that was one show, we've done the 70,000 tons of Metal Cruise, but that was also just one gig, so this is actually the first time we are doing a full-fledged U.S. tour. It is really exciting for us to see the audience response, even though we are with a little bit of an adjusted band because we have some people who are expanding their families' right at the moment. It's going pretty well; especially yesterday in New York we had a really cool reception. It's been amazing. Continue reading »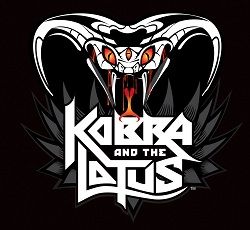 Interview by Tony Cannella
With their self-titled debut album, Canada's Kobra and the Lotus have released an album packed with a pure metal attitude. The band has been tearing it up on tour with the Swedish band Amaranthe and judging and delivering their brand of metal across North America. Recently, prior to the bands set in Cambridge, Mass. I had the pleasure to sit down and have a chat with lead vocalist Kobra Paige. Her enthusiasm for her music (and growing) fan base is very obvious. Here now, are the contents of our conversation.
Your debut album has been out for a while now. For those who haven't heard it, how would you describe it?
It's just a straight up traditional heavy metal album. There is no specific metal genre to it, it's just driving riffs, soaring whaling vocals, duel lead guitars and lots of energy.
You've been described as New Wave of British Heavy Metal influenced. Do you agree with that comparison?
We do. You know, I'm not opposed to anything that anyone calls us. Music is such an open ended thing for people to take with it what they will. I've heard a few different things regarding what people think the sound of our music is. Yeah, I would agree with that because we are a new wave of bringing back that vibe, but with our own twist. Continue reading »
6 color styles available:

Style switcher only on this demo version. Theme styles can be changed from Options page.