Browsing articles tagged with " trio"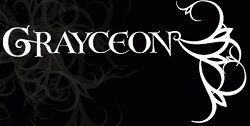 Interview by Si Smith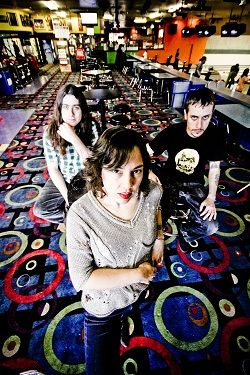 Grayceon are the perfect blend of metal and classical – with a mixture of jazz, doom and prog thrown in. Proving suitably elusive to pin down, they nevertheless have managed to land a deal with Profound Lore records and a third album that has blown the critics out of the water. We spoke to front-woman and cellist Jackie Perez Gratz.
First of all, thanks for this interview – and welcome to Femme Metal.
Hi.
When I first bought your album I was, to be frank, quite overwhelmed. The balance between the beautiful classical element and all the other influences thrown into the melting pot is what really impressed me. It would be so easy to get it wrong, to overdo one element at the expense of another. How on earth do you get that balance "just right"?
All three of us have large variety of musical influences that often overlap but it gives us a large collection of styles to choose from when writing songs. I don't want it to sound contrived because we don't sit around and decide which element we want to use just to mix things up or keep the balance right. The balance happens naturally because we are always trying to make the songs challenging and fun to play for ourselves. If all our songs had only one or two musical influences we would probably get bored and not want to write as much. If that were the case, we would be much more easy to label as [insert given genre here].
The cello sound is particularly deep and sonorous. Do you have to adjust the cello in any way to fit with the metal parts?
I have spent a lot of time getting my cello tone right to fit with Max and the type of music we play. It tends to be a bit more punchier and grittier than I would normally like the cello to sound if playing solo, but in the context of Grayceon it works well. I try to make it not overpower the guitar but still cut through and, of course, still sound like a cello and not like another guitar. I also put a lot of thought into what I should play during the very metal parts, I like to mix it up. Sometimes more chugs are needed to make the section over the top metal so I'll join in with Max, but sometimes a smooth melodic or dissonant line over the top of pinch harmonics will be more interesting and unexpected for a metal section. It really just depends on how I'm feeling that day.
You have spent time in the past recording with other artists such as Agalloch, Om, Ludicra and Neurosis, really great artists who also have a progressive and "atypical" approach to their music. What have you learned from these experiences? How much of their influence do you bring to Grayceon?
Everything I do musically gets churned into my own approach of writing and performing. I might not see where the influence is directly coming from, but it would be hard for these experiences to not influence me in some way. That would be like saying 'for the next 5 years don't let any of your life experiences change you personality.' It's just not possible. When I was recording with Ludicra I remember playing through a wall of cabs that were completely deafening. I literally had to play in a separate room so that I could hear what I was doing and not make my eardrums bleed. It was so much fun and I'm sure that eventually influenced me to start using a bigger cab in my own rig.
Your first demo was released in 2006 and contained two tracks, one of which made it onto your first self-titled CD for Vendlus Records. How different was your sound then to what we hear on "All We Destroy"? Did you have any particular musical aspirations at that time?
Grayceon has been slowly evolving with each recording. I think we write a bit differently now and you will hear that on "All We Destroy". That first demo is really complex, but not in a bad way. It's just a lot to digest. I think we counted the riffs in the song "Love Is" once and we came up with an insane number, like 32 different riffs. The vocals have also changed a lot since then as well as how and when we write the vocals to songs. I think we are constantly growing and gathering new influences that effect our writing. Production for our releases have evolved a lot since then, too.
Being only a threesome must mean that the ties between you three are quite close. Have you ever considered adding to the group, maybe a bassist or keyboardist?
We seriously considered adding a bassist at one point last year and I was the one who totally chickened out and killed it. I was really worried that the special dynamic between the three of us would get messed up somehow. I am pretty protective over that because what we have is so near and dear to me. Adding another personality and instrument could take the Grayceon out of Grayceon. And that really scares me.
"The Grand Show" in 2008 was your second full-length. Already the great themes of life are there, such as beginnings, endings, sleep and eternity. Where do you find the inspiration for these philosophical musings? Have you any set of your own personal "rules" that you like to live your life by, and would like to communicate through music?
Most of the ideas behind my lyrics come from my real life experiences, mainly my personal relationships. It feels natural to me to write about life in this way. I have some rules for how I'd like to live my life but I don't always follow them. The double meanings behind most of my lyrics is me just working things out for myself- wondering and observing. My hope is that someone listening will be able to relate to the things I am going through, but its not my motivation when writing.
Three years on from the debut and "All We Destroy" seems to have moved onto even more poignant topics. "Shellmounds" and "War's End" in particular reference war as a major theme. What is the overriding message of this album would you say?
I'd say that the main message of the album is that new beginnings are possible. Sometimes we just have to let go, put down our sword, and stop fighting the fight. That doesn't mean that the album is without moments of despair, pessimism, and anger. "We Can" and some of "Shellmounds" can fall into those categories.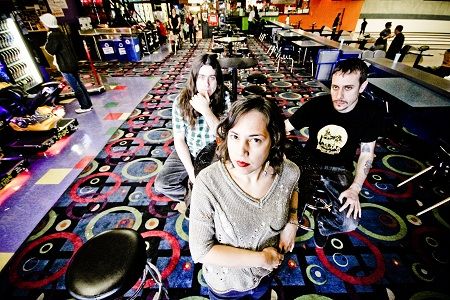 Your serious lyrical concepts aside, I hear that as a group of people you guys have your own sense of humour. Have you any humorous incidents to share with us today?
Zack and Max are so fun to be around and they can both make me put my serious nature aside, especially when we are all together. We had an in-person interview once wherein the interviewer asked us what we were reading and to talk about the book. Zack went off on a very intelligent rant on a book about pooping that he keeps near the toilet. Max and I were literally busting our guts listening to him and the interviewer didn't flinch. I'm not sure he knew if we were being serious or not. Stuff like that happens now and again but in general we try to be light hearted and not take ourselves too seriously. Nobody likes a band that is full of themselves and nobody likes to be in a band that doesn't have fun doing what they do. We genuinely have a good time playing with each other and when the fun ends, well… hopefully it won't!
"Sleep" off the last album and "We Can" off this one both approach or cross 20-minutes in length. Do you always aim to have one of these long tracks on each album? Or is that just the way things worked out?
Yeah, sometimes a song doesn't want to end while we are writing it. Songs like these always have another place they want to go and we just follow it there and make sure it gets there safely. Because we don't like to set rules for ourselves when song writing, we let the songs be as long as they want.
Elgar's Cello Concerto is certainly one of my favourite classical pieces, and I would love to hear Grayceon do it! If you could metal up one classical piece, which one would it be?
Aha that's one of my favorites, too! Rutter Requiem is also another favorite of mine. It's not a cello concerto, but it starts out with this amazing solo cello line that I have been obsessed with for years. If I were to 'metal up' a classical piece I might have to choose one of Holst's The Planets movements, or Stravinsky's Firebird Suite, or Dvorak's New World Symphony. I don't think I would choose a straight up cello concerto, it would definitely have to be an orchestral work. More melodies to choose from and it would be fun trying to capture all the pertinent parts between just me and Max.
You recently played the Profound Lore showcase with other avant-garde bands such as Castevet and Slough Feg. How did the crowd receive your brand of music? What was your set list?
We were very well received. Some people told me Grayceon was one of the few bands they were definitely not going to miss, others told me they had heard of us and were curious but weren't sure what to expect. We tend to catch quite a few people off guard when we play a big bill like that, but I never see people leaving the room, so that's always a good sign! I believe our set list was: "Dreamer Deceived", "A Road Less Traveled", "We Can", "Shellmounds", "This Grand Show is Eternal".
Your work with Amber Asylum was quite brooding and introspective. Do you find your work with Grayceon heading down this path as well sometimes, or are there simply too many influences involved?
I'm not sure our influences have anything to do with it, but I don't think Grayceon shares a path with Amber Asylum even when we are playing our more mellow sections. Amber Asylum was always much more abstract and loose with its writing and performing style. Grayceon writes in an organic way, but after we write a song we never jam on it or use queues to dictate changes. Once a song is written, it's written and we are very consistent with performing it. Also, Max likes to play very busily which is not a bad thing, he is covering a lot of ground with the way he plays. But because of this I don't foresee him playing a long drone or repeating a single riff for 10 minutes any time in the near future.
I suppose to some Grayceon may seem like another Giant Squid, yet both are unique. How do you switch between the different personas needed for each band? How do you ensure that Grayceon produces a unique sound all its own?
Each band has a very different dynamic between it's members. Both bands use its individual members to each of their strengths. The combination of these things inherently make the two band sound different. I actually enjoy taking a bit more of a backseat on writing for Giant Squid. Aaron has such a talent for narrative and he always has a master plan for the lyrics, so I just let him roll with it. He also prefers my higher falsetto vocal range, so we tend to write vocals for me that are very different from how I sing for Grayceon. Also, with Giant Squid, there is another instrument in the mix, bass, so I tend to leave much more room for other instruments than I have to with Grayceon. The cello has a very different role. And the bands have different tunings, the drummers and guitarists all have very different styles of playing. Basically, what I'm trying to say is I don't think we could sound like each other if we tried!
Last year you completed your first European tour alongside Jucifer. How did the audiences change from one country to another? Was there any particular show or city that stood out for you particularly?
WE LOVE EUROPE!!! And we'll jump on any chance to be able to perform there again. The audiences were amazing in every country we went to. The promoters treated us like royalty. The drives were beautiful, the food was delicious, everything is better when you are in Europe! We had a ball and don't have anything to complain about really. Personally, Portugal, Spain and Italy stand out as the countries I would most like to return to. We played the SWR Metal Fest in a small village in Portugal and it was probably one of the most exciting shows Grayceon has ever played. And one day in Italy we had espresso and pizza for breakfast, lunch
AND dinner. It was amazing!
This album has certainly been well received critically from what I can see. Are there any plans to tour this year on the strength of this new album? Any countries you'd like to visit on tour?
We will most likely not be able to leave the US this year. We are still trying to recover financially from our European tour. But, that said, we have played several shows at SXSW Music Festival in Texas, we're going on a small mini tour with our friends, Lesbian, in the Pacific Northwest, and we may have some more things up our sleeve for later in the year. We are actually working on writing some new material this summer which will keep us out of trouble for awhile.
Finally, thanks so much for talking to us. Any last comments for fans or potential fans out there?
Thank you so much for the wonderful interview! And for the fans, we thank you for listening and hope you continue to enjoy the music!
Credit Photos
Photos by Dary Darko
Links
Interview by Miriam C.
And today with us we have Elizabeth Blackwell introducing us the witch trio Castle. Don't what is it? Just continue to read the interview and you'll know more about their new album "Blacklands"!
Hi Elizabeth first of all, thanks for replying at this interview. Would you mind presenting the band with some biography?
The band started with Mat on his own. I know he worked on the songs for the first album for a few years and tried to put a band together to play live without success. When I met Mat about three years ago and heard some of his demos I was knocked out! He may have even set the project aside at that point but at my urging we started to work on putting vocal melodies to what was mainly instrumental music. Shortly after Mat contacted an old friend from Toronto and we recorded our first record never having played live.
What's the genesis of your second album "Blacklands"? For what I know it was composed in neither six months, right?
The second album was written in period of four months. Mat spent his days working on the demos and pre-production for recording. As he wrote I began to work on vocal melodies and collaborate with him on the lyrics. We were very deliberate on the time table of the albums creation. We wanted it to be alive and have a raw feeling to it, which really captured the essence of the music.
The album title is "Blacklands", quoting the title in your opinion what are (or where are) the black lands and specifically what you wanted to express with such title?
The Blacklands are a place of void of all spiritual movement and a place that exists on the in between. We felt the music was, as a whole, a description of the space and the emotions felt when entering this place. All the songs are used to paint a vivid picture of this barren existence.
Instead talking of the artwork, we have this queen and the baby near her sitting on a sort of throne but it's all really confused like was a nebula near the explosion (ok, now I'm letting go too much my imagination).. doing a step back, can do you describe the cover? Also who's the author? And how, in some ways, is related to the lyrics inside?
The cover art was done by Russian Artist Denis Forkus. We contacted him to create a piece for us and we were fortunate to get him interested in the project. He drew inspiration from listening to our music and reading our lyrics. The picture is actually a sacrificial offering on the witches' Sabat and the things she uses to draw power. He was inspired from his own research and more specifically Goya's black paintings.
Since I haven't the chance to interview you during the "In Witch Order" promo, can you tell us more about its genesis? It took, for what I know, like 5 years, right?
Mat had worked on and off for a period of over four years. The sound developed over time and he had no deliberate intentions while writing. It wasn't until we met that he decided to move forward with a professional recording.
Talking about the "In Witch Order" art, we have this simply this lawn where some sheep are staying there and on their back there are some rocks lying in distance and on the right side a castle wall. I would add that's pretty genial, sounds anachronistic but genial. Again what was the target? What you wanted to express?
From what Mat told me, he had that photo from the very beginning of his song writing for the first record and in a way that photo captured the spell of the record.
Maybe I'm doing a difficult questions since for the artists all their songs are like their babies, but you, as the singer and the bassist, where do you feel that you have improved in this second album compared to "In Witch Order", your first album ?
The feeling I get when listening to this album is energetic, I feel like it takes me to an amazing place. It was not written with a theme but since it was created during a short time there is a underlying feeling that runs through the albums sound. I would say that my singing style is definitely more realized and confident in this album and it complements the music and adversely the music compliments my voice.
Doing some steps back, how you get in contact with Van Records? Your label seems quite interested to promote doom metal acts, if you count that it has The Devil's Blood in its roster…
I wouldn't say that Van records targets Doom metal nor would I say our sound is entirely doom. I think Van Records have great taste in high quality music and because of this has some great diversity in the labels roster.
In a musical panorama where a lot of female doom metal/proto doom singers are nowadays coming out, you stand out for your vocal abrasiveness and spit-in-your-face attitude. It's maybe the thrash influence or its your natural way to do?
I am happy to stand apart from other female fronted acts, and hopefully other musicians as well. My style is completely natural and holds absolutely no fronts, how I act and how I sing comes from deep within myself. If I come across rough and harsh I can admit that as a woman in the metal world I have learned that it is best to face forward with no fear, so I am not afraid to snarl time to time.
Mat, in various interview, uses the terms "witch thrash" and "power trio", mind giving us your point of view?
We are a three piece and our sound, live, is very big, we have orchestrated our songs to fill the room completely which gives us the powerful effect. "Witch thrash" describes our style and how we play live where we evoke a menacing and wild feeling.
While writing this interview, I'm also listening/watching to your brand new promo video "Blacklands". Did you have fun shooting it? Can you share with us some details? Also what you can say about the first one "Descent of Man" taken from "In Witch Order"?
"Blacklands" was filmed with Toronto based director Jaan Silmburg of Pistoltrixx. We enjoy working with him and love his filming and editing style. He also directed the "Decent of Man" video, which turned our amazing. We are currently in preproduction for two more videos to be released in the coming summer months. Making videos is a fun way to share and express our music, and it is always a great experience.
Flash question: do you like more the CD format or the vinyl format? And why?
I enjoy vinyl and the ritual in which you listen and flip records; there is something very kinaesthetically pleasing about it. However, I do travel a lot and Vinyl is the less practical listening medium so I take pleasure in the convenience of CD's.
Well, Liz, we're at the end, what are the next Castle projects? I hope a live album too..
A live album in definitely in the works for us. Aside from that a North American tour and an EP are due out in time for the coming fall season!
Please feel free to greet our readers and fans as you want at Femme Metal Webzine. Thanks again for this interview, I hope you like it.
I would just like to say thank you for this opportunity to talk about Castle's music and art and like metal, stay hard!!
Credit Photos
Elizabeth Blackwell photo by cloakture.com in Tilburg, NL
Band Logo by Eric Haines Photography
Links
MySpace * ReverbNation * Facebook * Twitter * Site
Latest Multimedia
Interview by Miriam C.
And here we're for the second time promoting Evenoire. This time we have talked with Lisy about their debut album "Vitriol" that was published some months ago. I gladly invite you to enter this magical world made of ancient stories and legends. They are in need to be protected and chanted, as I call them Evenoire are the guardians of the last legends.
Hi dear Lisy, how are you? A lot of time passed since the last time we spoke.
Hello dear Miriam!! Thank you for giving me the opportunity to introduce you the debut album of Evenoire, it's a pleasure to be again on Femme Metal Webzine!
And about time that's passed, I would like to ask you what's happened between the release of "I Will Stay" EP and "Vitriol", sounds first of all a lot of line up changes and why "Vitriol" took so much time to be released?
Between the first EP "I will stay" and "Vitriol" we just played a lot of concerts in North of Italy and composed: we took all the time we needed to create our debut album and take care about each single song, with no pressure, because the deal with Scarlet Records came once we had already recorded. About the line up changes, after some bad experiences with keyboards players, we decided to collaborate with external musicians for "Vitriol": they composed and arranged for us keyboards parts. And after the recording of "Vitriol" we decided also to have a second guitarist in the band to strengthen the sound: so Toshiro Brunelli joined the family!
"Vitriol" is your first album released thru Scarlet Records on 26 March 2012, what you can share about its genesis and can you explain me the curious title??
The composition of "Vitriol" took us more that 2 years, we worked a lot in order to record a good debut album: everything came in a very natural way and the result is a sound full of influences relying from our different musical backgrounds. You find gothic atmospheres, oriental melodies, prog parts, symphonic keys, heavy guitars and a very distinctive medieval/folk approach. V.I.T.R.I.O.L. (Visita Interiora Terrae Rectificando Invenies Occultum Lapidem) is an acronym from alchemical literature that means a deep travel into ourselves, in order to discover a deeper dimension and purify our psyche from negativities, and the element is water, symbol of the unconscious and element of life. In fact, water and alchemy are the main themes of our lyrics. This kind of journey was obliged for alchemists: they had to purify themselves like also metals have to be purified. Vitriol is also an acid, its colour is a deep blue: alchemists used it in their formulas and magical practices and they recognized this element like a part of some magical creatures.
As stated before "Vitriol" is out on Scarlet Records, now I want to focus a little about the deal. When you signed the deal and how you manage to get it? Sounds a huge goal reached for a young band like Evenoire, I mean with the times we are passing…. so double congratulations from me and the webzine…
Thank you so much Miriam! In December 2011 I took part in the organisation of an event dedicated to Italian underground bands, and as a member of the staff I had the opportunity to meet Filippo and Enzo from Scarlet Records, they were in the jury. I talked to Filippo about Evenoire and he liked the project and the music, so he offered us a deal, and we are so happy about that!
For what I get "Vitriol" was recorded in Germany with Mario Lochert at Dreamsound Studios (Vision of Atlantis, Emergency Gate). First of all why choose this studio outside Italy and how was work with this team? And sorry for asking but what are the differences, in your vision, between an Italian and a German recording studio?
I met Mario at Metal Female Voices Fest in 2010, he told me about Dreamsound Studios in Munich where he works as sound engineer. I thought it could be very interesting to record in Germany together with him and Jan Vacik (Dreamscape), because they worked with band such Graveworm, Evergrey, Edenbridge, Leaves' Eyes, Visions of Atlantis etc. We had a lot of fun together in Munich, we found a very friendly ambience and a professional and great way of working. We also have good studios in Italy, but I think that in German you can find the best in recording a metal album and also it's a very interesting experience to collaborate with people outside Italy, it's a good opportunity to grow also as musician.
The cover of "Vitriol" in its essentiality totally got me. You have this tree coloured clear blue and the sky and rock grey. What you wanted to express with this cover? Any particular meaning and who's the cover's author?
The cover represents tree of life in a waterscape: it's an image of the travel I described to you, a deep journey into the unconscious where water is the key, in order to rebirth to an higher state of life. Blue is the colour of skies, lakes, rivers where our legends are set, and it's also the colour of one of our first songs, "Azzurrina" (in English "Blue Girl"), about the story of the ghost of Montebello Castle, near Rimini. The author of the cover is Francesco Bonetti, a graphic designer from our town Cremona.
On "Misleading Paradise" you sing along with the amazing Gaby Koss (Nota Profana, Haggard). When you've met her for the first time and how's born this duet?
We met on Facebook, she liked our music so we decided to collaborate: we were looking for a guest singer and what better than wonderful Gaby's voice? She also lives in Munich were we recorded "Vitriol" so everything was perfect! I enjoyed so much the experience, we became friends and had also a great Indian dinner at restaurant; when she comes in Italy we usually meet, it's great what music can do sometimes!
The curious fact that I've discovered reading a press article is about your lyrical themes present on "Vitriol" based on local popular legends, can you tell us more?
Yes, lyrics are about Italian legends, history and literature and we try to give life to these stories. For example "Minstrel of Dolomites" is about a legend from the beautiful mountains Dolomites and it talks about the mythical born of the small glacial Lake of Antermoia and about how Oswald von Wolkenstein became the most famous minstrel of that area. The single "Days of the Blackbird" is about a legend from Cremona called "The Three Days of the Blackbird", the coldest days of the year at the end of January. Lyrics explain one of the legends that originated this kind of folklore. It talks about a young couple that had to marry and reach the small town to the other side of the Po River. They crossed the icy river on foot, it was the end of January. After some days of celebration they had to come back home but this time the ice broke and they died, and during the next three days a blackbird cried to call the attention of the people. "Girl by the Lake" talks about a legend of Iseo Lake and explains how the terrible storm called Sarneghera originated: from a sad story of love and death. Italy is full of art and folklore and we like to rediscover forgotten legends, you know, here everything has got a legend: lakes, rivers, valleys, castles, buildings, foods, everything! And it's a piety that some of them are disappearing, so we keep them alive!
According to the latest line up, you are orphan of a keyboardist. What's happened to Michele Cattadori, your last keyboardist? I assume your still searching for a replacement for it, right? And who recorded the keys on the album?
He was simply not in line with our way of work; at the moment we are not looking for a replacement, the line up it's perfect now with one more guitar. We are a little unlucky with keyboards players so we decided to not loose time again and collaborate with external musicians Davide Bislenghi (solo artist), Simone Giorgini (Dark End, Hollow Haze), Marco Garau (Derdian) for the recording of the keys parts in "Vitriol".
Can you talk more about your other projects that you have : guest vocalist in Derdian (for what I've seen on your Facebook profile you have been in Romania and Maldives too) and The Whisper acoustic trio?
I was a guest in the last album of Derdian in 2009, "New Era Parts 3 – The Apocalypse", I recorded choirs and a duet with the singer Joe, called "Forevermore" plus a new version of one of their most popular song "I Don't Wanna Die". I also took part at several concerts with them like the festival "Rockin' Transilvania" in Romania and a private concert for a rich Ukrainian man in Maldives: it was an incredible experience because he paid us a whole week of holiday in a wonderful atoll and we could not believe that it was true…we had a lot of fun!! About The Whisper Acoustic Trio it was a little acoustic project made by me, Alessandro (guitarist of Evenoire) and a male singer: we played rock covers, it was just for fun. We kept it for many years but now we quit, too much work with Evenoire!
Instead what you can share about the recording session of new Secret Sphere album?
I took part in the recording of choirs for the new album of Secret Sphere in February 2012, it was a really positive experience, but after this unfortunately the singer Roberto Messina left the band and he was replaced by Michele Luppi that wrote from the beginning new vocal lines and recorded all again. So I think they won't kept nothing of the old choirs and this is really a piety because me and other 2 female singers worked a whole day and the result was amazing.
You happen to be part of the international project Eve's Apple, to who maybe don't know about this can you explain a little?
Eve's Apple is a worldwide community of professional female singers, designed to be a platform that informs about women's work in the world of music, supports new female fronted bands, and offers advice for navigating the music business world. It's formed from famous female metal singers like Lisa Middelhauve, Carmen Elise Espenaes, Marcela Bovio, Maxi Nil, Charlotte Wessels, Heidi Parviainen, Mariangela Demurtas and many more: I'm really proud to be part of it, it's like a music family where we can share our experiences and problems, in the name of our common passion: music. I can really say that I found musical sisters!! You can follow us on Facebook here.
Now when I interview an Italian artist I ask always about our musical situations about how is hard to playing live and do some promotion. What's in your idea that in Italy doesn't work? What's the first difficulty that a young band like you meet? It's the wrong mentality or is because the media don't care about metal (except in your case because I've seen that local newspapers support you really well and really care about Evenoire)? Well, just show us your idea about this topic…
Both I think: TV and radios don't give spaces to this kind of music, web is the only way to promote for a band now,and it's not easy because there are a lot of bands! Yes, our town Cremona support us and local newspapers give us space but usually it's hard even because in Italy there are few places where you can play: pubs prefer cover and tribute bands because it's easier to earn money and I think this is the first problem for young bands: the difficult to play live!
Well, my dear, we're at end just greet your fans as you want and horn up!!
Just keep to follow us, we are already working at the second album, so stay tuned and see you live somewhere! And for the ones that don't know us you can listen to our single here.
Links
MySpace * ReverbNation * Facebook * Twitter * Site

Interview by Miriam C.
Seems that Atlanta in these days is becoming the new Eldorado for those fans that who fancy for some good sultry, psych, old-manner hard rock mixed with some good 70′s doom. Royal Thunder one of the débutante of this scene, with their album debut "CVI", but don't have nothing to lose in front of names like Baroness, Kylesa and Jex Thoth. Let's the enchanting words of Mlny Parsonz, singer and bassist, conquer you.
Hi Mlny, first of all thanks for accepting this interview. Do you mind introduce the history's band with some biography's hints?
My pleasure Miriam, anytime! Thanks for putting this together! Well, originally RT was a instrumental trio. They would practice at my house all the time. Josh Weaver, his brother Ryan and I, all lived together, so I easily became a fan, and familiar with the tunes all at the same time. Jason Kelly was the drummer. Schedules did not permit the band to go on with Ryan and Jason. Josh had a vision, because he wrote all the songs, so he kept going. He was trying people out at the house, all the time. Finally he settled on a drummer, Jesse. Jesse asked "Who will sing and play bass?"- "Mel will probably do it", he says. I did end up trying out, and I had only ever been in bands doing black/death metal style vocals, with the exception of one band I was in, in high school, Acedia. I sang, I played (the first RT song i ever sang on was hotel bend) and Royal Thunder just was! Time came and went, and during the making of "CVI", our lineup changed. We parted ways, peacefully, with Jesse and added Josh Coleman(guitar) and Lee Smith (drums), they are long time friends, and old band mates from the past. The only song on "CVI" that we are playing as a 4 piece is in "Black Water Vision". Now we are all in this together and having a great time. Good vibes are flowing and its like a mini family to us. We couldn't have been luckier on this new lineup. The guys did their homework and fought hard during tryouts…. We were like, "Hell yes, you guys are in."
Royal Thunder in this days is publishing its debut called "CVI". How's born and how's its genesis?
We have our self titled EP and now, the full length "CVI". The songs on "CVI" have been around from the beginning. Not all of the songs, but a lot of them. We had 3 other songs that didn't make the cut for "CVI", I'm hoping to get those out on the next record!
"CVI", if I'm not wrong, it's a Roman number. Why choose such title and what it means?If I don't recall bad in ordinal number means 106….
106 is a number that follows us everywhere! We found it appropriate to send it off into the universe! It is mysterious and hilarious. It pops up like a joke, reminding us that it's watching. Back in the 90′s, Josh Weaver and the original drummer Jason, born on 1/06… Found 106$. They heard a woman crying and they walked over to her, it was her money. They gave it back and went back to their friend's house. Jason had gone downstairs to watch tv and he saw his friends grandmother in her recliner chair, he was talking to her and within minutes he realized she wasn't responding because she was dead. She was…. Drum roll…..106! Anyone who knows us can tell you, it haunts and taunts us, daily!
The cover album seems a painting with that particular in the center. If I interpret well is a cementery, right? What you wanted to represent with this cover?
It is a famous graveyard in our city. The photo was taken by Kevin Griggs. He is a local photographer. We chose this photo from his collection of photos. It struck us and we feel it isn't too metal, but it isn't too rock and roll. Its just dark, and solid, moving, it really makes you think a lot of things. We felt like it represented us well. It was our taste for art and photography.
In 2009, you have selfreleased your debut EP. How the things have changed from that release and in what you feel you have improved? Also what you can say about the band, I mean how do you feel that the musical structure is changed?
We have always been kind of, the same? I think because Josh Weaver is writing the songs on his guitar, it's just kind of a representation of who he is. In all the years I've known him, he is one of the most genuine, solid, honest people I've ever met. It translates into his song writing. We are definitely more confident and seasoned than when we first started. It was a bumpy road, but we kept walking it. And we made it here! I am very excited for the future, I have NO expectations. I can only hope that we will be doing this for a very long time.
The strange fact that I've happened to noticed is that you have inserted in "CVI" tracklist a song from your previous EP called "Sleeping Witch". This means that you wanted some kind of "link" from past or what? Is this song rerecorded or it's in its original version?
This song actually took over and kind of reinvented it's self. I guess we just became slaves to the sleeping witch, ha. She wanted to pull back and get groovy, so she did. The song took on it's own shape and direction, we followed and alas, the new version was born. It shows the evolution of the song, that's why we added it to "CVI".
According to the press release Royal Thunder is one of a few band that privilege the live gigs instead of the studio time because if you think from 2009 to 2012 are passed 3 years. Maybe you feel more confortable in the live dimension?
Well, in 2007, 2008 & 2009, we were just trying to be a band doing our own thing in our hometown. We just wanted to gig at good clubs in Atlanta and it was a slow road! We worked very hard for those 3 years and no one really knew who we were. We realized, we need to tour and see what happens outside of Atlanta. We had small gigs and sometimes bigger bands would take us out and let us open up for them. It just grew into what it is today, which is still pretty small and new but exciting none the less! We never thought we would be here. We love playing live. Finding the time to record is hard. We have a lot of "world" to cover first!
Your label recommends your album to the fans of Baroness, The Devil's Blood, True Widow, Dark Castle, Yob, Kylesa and Jex Thoth. How do you feel being mentioned near such names and, as your artist point of view, is right put RT near these bands? Also, talking as a listener, have you never listened to these artist's music?
Haha, some of these bands are my/our close friends/friends/new friends! We recently met and played with The Devil's Blood and they were really nice people and great performers! Baroness took us out and gave us the honor and privilege of opening up for them as did Kylesa. I must say, I dig Laura, she's a rad chick. DC has one of my favorite people in it, my homie, Stevie. And of course we met the talented, YOB through our Dark Castle buddies. I'm honored to be a part of that list! All of these bands are so different and they are all doing their own thing…. Much like us, so…. Hell yes, we can relate. We haven't been around as long as a lot of these road warriors, but they have been supportive and good to us.
Now talking a little about you what you can tell about your singer background? I've heard that you started early to sing….
I was a metal vocalist from the time I was 14ish. I sang/keyboards in a sort of "hair metal" band in high school. Then back to metal vocals. Sometimes with my keyboard or with the bass. I did a lot of solo acoustic stuff for a long time. Now I'm doing this, and it's by far, the hardest I've ever had to work as a vocalist.
Flash question: do you like more the CD format or the vinyl format? And why?
CD. I love opening them and holding lyrics and fold outs in my hand. I grew up in the 90′s listening to tapes and CDs, it's nostalgic for me. Plus I gotta put my old ass boom box to good use! Ha
Since I'm a respectful person, I won't try to define your music genre but I'll leave this to you, Mlny and what I want to do is trying to define what RT plays because has been called in various way such progressive metal, psychedelic, southern rock? What's suits better for Royal Thunder, counting all the innumerable influences?
If I had to brand it, I personally would call it "post apocalyptic blues"….. We used to call it that when we were a trio. We would try to define it on tour while we were sitting in the van typing up interviews. That description always resonated with me.
What are the next band's plans of touring and new releases?
We just released "CVI" and now we gotta tour on it. I'm hoping I can come back from tour and work/hussle…. Make some money to pay the bills and let Josh W just take some time off and write, while I hold it down for us financially, we are partners. We are such busy people it's so hard to find the time. I can't wait to start writing again! We have been jamming on some of Joshs riffs, and he's always writing in his spare time. He is a gifted song writer, he always has been. I can't wait to hear his new material, because I feel a surge of creativity about to explode! At least within myself! And I feel confident that it is for the band as well. Well, I just wanna take a second to thank everyone who is standing behind us and showing us support! We couldn't do this without the fans. Our fans are incredible and genuine. I have had the pleasure of meeting some of you, an please come say hello to us at shows… We wanna thank you and maybe have a beer with ya! We hope to get the chance to meet you guys and gals this upcoming tour with Valiant Thorr, Holy Grail and The Kick Ass!! Until then!!!!!!!
Links
MySpace * ReverbNation * BandCamp * Facebook * Twitter
Independent Release
Review by Tony Cannella
After their impressive debut, "Cynic Sister" which was released in 2009, the U.K. based power rock trio Le Monnier will finally return with their sophomore outing in September called "Russian Doll Life". Until then the band has released a new single called "Con Amor Siempre" as a precursor to their newest release. "Con Amor Siempre" starts off rather quietly before quickly evolving into a fantastic guitar dominated heavy rock track. Vocalist Alexandra Le Monnier has certainly done an excellent job with her vocals, and musically the band is simply on fire. Although, "Con Amor Siempre" lasts only about 3 ½ minutes, it certainly gets the job done in building anticipation for "Russian Doll Life". "Con Amor Siempre" is a hard hitting, exercise in heavy rock that bodes quite well for their impending second release. Ordering info can be obtained through the official Le Monnier web site. Support this band, they deserve it!
Rating – 90/100
Tracklist
Con Amor Siempre
Line Up
Alexandra Le Monnier – Vocals, Bass

Matt Keil – Guitars, Piano

Josh Williams – Drums
Links
6 color styles available:

Style switcher only on this demo version. Theme styles can be changed from Options page.