Browsing articles tagged with " tristania"
Label : Napalm Records
Review by Tony Cannella
The Norwegian Gothic metal veterans Tristania returns with "Darkest White", their seventh album and first since 2010's "Rubicon". "Darkest White" is also the second album to feature vocalist Mariangela Demurtas as she continues to fit in quite nicely and her further comfortability shows quite well throughout the 10-song, 48-minute playing time provided here.
The bombastic riffing leads us into the frenzied pacing of the opening track, "Number". The main vocals on this track are from Anders Hoyvik Hidle who provides the brutal vocals as Mariangela joins in with her excellent vocals. Continue reading »
Label : Rock'n Growl Records
Review by Disgraced & Luisa Mercier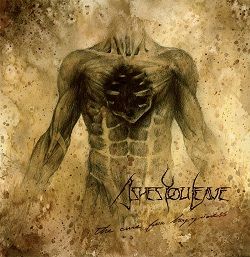 From Croatia with sadness. Ashes You Leave, the historical doom-gothic metal band that started already in 1995, are back with their sixth studio album and a new, hoping solid line-up. Well, I'll immediately say that I'm a long, long time fan of them so many of my judgements might be shadowed by my own liking of the music but two big faults, according to my humble opinion, are present as well and be sure I'll point them out nonetheless. Kicking off with a piece of news most readers of this webzine will be interested in, this is the first record with new female singer Giada (also her first professional record ever), who marks the third woman in a three-records period in the AYL camp and their fourth singer generally speaking. Leaving apart first doomstress Dunja, who marked the mydyingbride-ish sound of their first three albums, and without being rude to Giada's two predecessors (one of whom was an incredibly talented keyboardist as well), it's pretty clear since the opener "Devil in Disguise" that she's the best choice for this band, with a quite distinctive voice which I'll be about again later.
As I just said, "The Cure for Happiness" starts with "Devil in Disguise" which quickly shows you the best the Croatian have to offer; one might say that this album is a bit like "Songs of the Lost" #2, since with their previous album they had abandoned most of the symphonic temptations presented on "Fire" and on the opposite embraced again a slower, more melancholic kind of metal which certainly suits them better. But beware, there are very, very few "nu goth metal" elements here, no Delain or Lacuna Coil-like so to say. A generous solo in the opener track, and the overall heaviness are good examples of that – examples which shold be taken and learnt by many. Of course one of the trademarks of this band, aka miss Batinic's soaring violin melodies are always there but they aren't part of the real own structure of the songs as they did in the past (the firtst three albums reworked the lesson of My Dying Bride's "The Angel and the Dark River" in a quite personal and successful way) although since being Marta together with guitarist/growler Berislav the only two founder members remained - a couple in music and in real life, for gossip's sake – the feeling of a classic sound will be perceived by any old fan, thanks to that subtle red line that separates AYL from most bands in the same genre. Guitarist Berislav Poje, as already mentioned, is also responsible for the male harsh vocals audible hear and there in the most traditional duets à la Theatre of Tragedy with Giada; this marks another big and good return, since it was many years we didn't hear so much manhood in AYL vocals. His growls are deep and powerful, very much death metal alike and very fitting. Second track "Only" Ashes You Leave starts with a beautiful violin-paced movement and seems to be a little less uptempo than the opener; perhaps if Placebo ever decided to play metal they'd deliver something like this – with Molko's already rather feminine vocals it wouldn't be that hard

and let's remember AYL themselves did an incredible rendition of "Every Me Every You" on their previous album. Particularly notable in this song are the guitar riffs again and the groove toward the end of the song born also thanks to the work of the other new bandmember, drummer Sasa Vukosav, who really did a great work with the sticks, and Luka Petrovic's bass skills.
Third track "For the Heart, Soul and Mind" has been released as an online promo single few days ago. Probably that's because it's a faster song with a catchy chorus; strophes are actually the best part in my opinion, with an almost stoner flavour in them and Giada's voice getting a bit acid. In the chorus instead she lets herself be driven by a semi-opera style which comes again in the final vocalizing. Well, this is a point worth of discussion because I think she has a wonderful, warm, natural low voice which makes some tracks simply shine. A bit reminiscent of both Flowing Tears vocalists, past and current, just to give you an idea: they are not the same but that is the what we're speaking about. I think it would be a pity if such a particular singer were influenced by the actual trend in melodic metal and pushed herself to go higher and higher with octaves or to sing operatic-like (although this would help her delivering the "Fire" material) because there are already so many bands with women singing that way while Giada here seems to be quite good at handling lower and more powerful vocals… and there are many examples in the actual "new wave of doom heavy metal with p***y on vocals", just think of Jex Thoth! Add that Etro shares also the same hair colour with Thoth and les jeux sont faits.

Back to our review, what we have next is "The Ever-Changing", a track more difficult to get which proves what the guys are able to do when they let their doom roots grow free in the musical ground. If Giada didn't sing that operatic (she did it perfectly but it's the same as above; think of Mariangela Demurtas singing old Tristania songs, she does it wonderfully but what is unmatchable is her contralto voice, making her resemble a Grace Slick in a metal band) this would be a real 10/10 track! Heavy, melancholic, f**koff guitars, also a bit of evil floating in the background and you have something Draconian would die to write.
Fifth song is "Meant to Stray", which I admit is a song I still have to fully understand, even after dozens of listenings. It's an average midtempo song which simply doesn't impress me like the others, with a certain mainstream rock vibe in it. Following is one of the highlights of the album, smartly chosen as first promo single already back last April. "Summers End", as I commented on YouTube me myself, is an instant classic, without any doubts one of the best songs the band ever created and I would like to speak face to face to both older and newer fans saying it's a bad piece. It's one of those rare songs that immediately grow on you AND even after you listen to it so many times like I did, it's always like the first time. A soft arpeggio introduces Giada who delivers her most passionate interpretation, so full of emotion, in one of the most beautiful vocal lines of the whole album. Lyrics are so meaningful, yet simple and straight, proving that you don't need complicated metaphors to let your inner feelings out: after all, anything you feel is plain and direct inside your heart and mind (and soul, according to track number three!) so why should it become complex and twisted when you give it to the world?
Is this human nature
Are we designed this way
To be unhappy, so uncertain
To live in fear every day
Yet in the affairs of the heart we dwell naïve
So childishly gullible and willing to forgive
And when we're left with nothing but the choking pain
We hope it will be washed away by the autumn rain
Aiming something straight like in this case does not take the magic of the music off, on the contrary it helps you to drown even more in the cloth weaven by the notes. In the middle of the song, before male vocals have their say, we have another beautiful, short guitar solo that comes to life again later on. Also the violin allows to build the whole atmosphere and the initial arpeggio ends the song nicely – one of AYL's flaws is that the end of the songs too often stops sort of abruptly. So we arrive to the seventh track "Reality Sad", a good and heavy stone thrown at you without mercy. Berislav, Matija, Luka and Sasa produced other grinding moments that live will truly smash crowds. Oddly enough, first listenings to this track brought some similarities with Salt Lake City-based band Subrosa to my ears. I should have said "oddly to the maximum", because Subrosa are one of those bands you just cannot describe without sounding too devoted to be objective or anyway, without failing in giving a rightful impression. If you who are reading this love doom metal, both ol' school one and modern styles, if you like stoner/sludge, The Sins of Thy Beloved, '80s darkwave, heavy guitars dissstorted, avantgardness and pure magic in the end, go check them out. Well, fact is that we have doom in both bands, we have violin in both bands, and female vocals too, and above all, the reason why I thought of the comparison, a similarity in the way guitars and vocals speak to each other, the emission of vocals and the sharpness of the axes, maybe it's just me I get this because of the production but hey, that's the impression I had. "The Cure" does not have anything to do with the new wave band but is a beautiful violin interlude; too bad it's so short because it would've been quite original to have it as a full song – and please note that I usually don't like instrumentals. Final track is "…For Happiness" which sadly sounds too anonymous than the rest of the album, definitely not a highlight for me. It isn't a bad song, it also has a good crescendo but as we use to say here in Italy, it's "not meat nor fish". Personally I would have chosen some other ending, maybe with more impact but I'm glad they didn't make any suite or whatsoever because for me it's the same speech as for instrumentals. But hell! We don't have pompous, orchestral metal here luckily! Even though it would be interesting to see a band this kind having their hands into a long, long track that is actually a suite and not a common deathdoomgothic metal llllooong, slllooowww song.
Now, I have already mentioned some major flaws here and there when I met them but now it's time to face the two biggest ones which motivated me to lower my final mark even despite all the love I have for this band (so you see, in the end I succeeded in being impartial!). First one: this is not a doom metal album as the label or the band promoted it and Ashes You Leave are not a tout court doom metal band since ten years. I don't know whose fault is this but if you actually look at promo stuff or statements and you don't know the band you'll easily expect something totally different, like Shape of Despair or Funeral, or even like early Theatre of Tragedy which is without any more words different from what it is and from what the band is nowadays. However, I must also say, especially for newbies, that doom metal is NOT necessarily slowed down to death and does NOT necessarily have to feature all those elements metalheads usually like about the aforementioned bands. Black Sabbath and Pentagram don't use growl vocals, don't have female fairies chanting ethereally, don't have soaring keyboards or orchestral effects and don't have lyrics that deal with shakespearean love. It's a fact that too many young guys think that doom metal is restricted to My Dying Bride or early Anathema and that doom-gothic metal is restricted to Draconian or early Theatre of Tragedy which is completely false. But that is not the full point here; "The Cure for Happiness" depicts usual elements of doom metal, both old and new, but it's simply not SO doom as one might think. It's a different kind of sadness hehe. They're too fast for those who have Unholy's and Thergothon's logos tattoed on their arms and too slow and heavy for most "femalefrontedmetal" (=mellowmainstreamstuff) fans. So if you like or want to explore the middle path or enjoy milestones like Theatre of Tragedy's "Aegis" or "Forever Is the World" or Tristania's "Rubicon" or "Ashes" this album is definitely worth your attention, otherwise you might be disappointed. Second big flow is, for the one who speaks, a mistake they're doing since 2002′s "Fire" album. The production. Everything here is crystalline, polished, well done. Fact is that it's TOO crystalline and polished. It lacks a kind of ravishness which would go along so greatly with the guitar-laden melodies (one of the best points here, don't worry: no keys to build the songs, as it's supposed to be in metal): actually guitars are so sharp and heavy that it's a big pity they don't have so much impact. I say that this was to be detected also on the two previous albums because on the slower first three ones it fitted more, it added to the decadence of the atmosphere, hopelessness and desolation matched by the sound itself. But here it just seems like attacking an army of soldiers with guns and rifles riding a horse and throwing arrows. Moreover, I think vocals are often pushed in front too much and to me (personally) it gives the impression they are not well blended together with the other instruments. Like having your singers doing their job in the kitchen with the rest of the band playing in the living room! So mostly because of this I gave this album the mark you see hereunder but I hope the review says way more than a single number. Plus, it wants to be a kick in the ass for the band to be pushed to do even better next time, so it's because I trust them a lot that I want to force them to improve again more and more, even after all these years.
Rating – 79/100
Ashes You Leave is the most famous Croatian female fronted gothic metal band, founded back in 1995 whent the genre was flourishing thanks to legends like Theatre of Tragedy and Tristania. Their earlier releases are very doom oriented, paying tribute to their main source of inspiration: UK doom band My Dying Bride.With time they developed their sound, mixing it with more atmospheric elements and entering the realm of gothic-doom. In the meanwhile they changed three vocalists and at present an Italian girl fronts the band: Giada Etro.This is their sixth album and compared to the previous one is more guitar oriented even though guitars and violin have not been forgotten as the opener "Devil in Disguise" shows.The song is long, but the vocals are very melodic and make everything more bearable, she has got the classic pop voice and makes everything brighter. Even riffs are more melodic compared to what I have listened of their early releases.First three tracks follow the same formula: long gothic melodic songs with atmospheric inserts of keyboards and violins and growls that appear here and there to contrast Giada angelic voice. In the "The Ever Changing", the song leans more on the doom side with flute and violins, while Giada shows that she can be versatile, using her voice in a darker, semi-operatic way.There is a beautiful atmospheric bridge with violin in the second half of the song. "Meant to Stray" is maybe one of the heaviest on the album due to great presence of growl and guitar riffs matched by violin in background. "Summers End" is more rock oriented than metal, while "Reality Sad" is a shorther song that does not offer much more if compared to the previous songs. "The Cure" is an acoustic break of a minute and a half that will leave you relived after all that metal. Closing track is "For Happiness", classic gothic metal, very guitar oriented. The album is perfect if you are a classic gothic-doom metal lover, if you are nostalgic of the early sound of this kind of music.
Rating – 65/100
Tracklist
Devil in Disguise

Only Ashes You Leave

For The Heart, Soul and Mind

The Ever Changing

Meant to Stray

Summers End

Reality Sad

The Cure

For Happiness
Line Up
Giada Etro – Vocals

Berislav "Bero" Poje – Guitars & Vocals

Matija Rempešić – Guitars

Ana Torić – Keyboards & Flute

Marta Batinic – Violin

Luka Petrovic – Bass & Vocals

Saša Vukosav – Drums
Links
MySpace * ReverbNation * Facebook * Twitter * Site

Interview by Andy Axworthy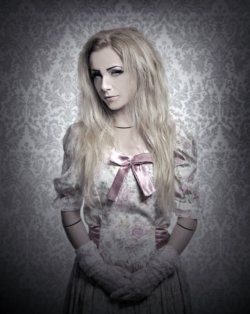 Light and dark. It's not unusual to hear this phrase in connection with gothic metal music although not all bands have melded these two dynamics together in quite the way that Unsun managed with their first album "The End Of Life" in 2008. Two years on and Unsun are once again in the spotlight with their second album – "Clinic for Dolls" – and their blend of sweet melody and bitter melancholy – a lyrical iron fist in an intense riff-driven velvet glove – sounds better than ever. Femme Metal caught up with Aya during their recent European tour to find out more about the band and the new album.

Hi from everyone at Femme Metal Aya. I suspect we have caught up with you at the start or in the middle of your European tour in support of the new album. How is it going, and what is the best thing about being in Unsun right now?
Unfortunately doing interviews on tour wasn't possible because we didn't have an internet very often and no time on the other things not conected with tour. The best thing about being in Unsun is that I can fulfil my dreams, my passions.

For those Femme Metals readers that do not know UnSun well enough yet, could you tell us about the band ? First off, when and what inspired you to start singing and how did you take your first steps into the rock world?
Unsun was formed in 2006 by me and Mauser. We are from Poland. Our actual line-up: Me as a singer -Aya- (Anna Stefanowicz), Mauser (Maurycy Stefanowicz) on the guitar, Gonzo (Wojtek Blaszkowski) and on the bass Patrick (Patryk Malinowski). The music of our band is like mix between darkness and light, day and night. Heavy guitar riffs with my vocals do the same contrast like is in the name of our band, Unsun. We play heavy metal with elements of alternative, rock and nu-metal music. We've record 2 albums so far. First album "The End Of Life" was released worldwide by Century Media Records and now our second album "Clinic For Dolls" is available in Europe via Mystic Production. You can buy this album in Japan and North America too. My first steps in rock music were when I started sing in UnSun. Before I started sing in UnSun I played other kind of music – that was something like lyrical, a little jazz, soul… I love when I can jam on the stage but in UnSun it's impossible…The most inspiring moment to start sing was when I performance in my home town about 10 years ago. I sang a very lyrical song for veterans from my town, Szczytno. The auditorium was full and almost every man was crying when I sang the song
Moving forward, how did you come to join UnSun and can you tell us something of your fellow band members?
This band was formed by Mauser and me, so we are the first members and founders of UnSun. I didn't have to join to this band becouse that was my and Mauser's idea, our "child".
When Mauser was touring with Vader I wrote my own songs, then I wrote the song called "Memories" and when Mauser came back to home I ask him for help arranging this song and recording it in our home studio. He did it and I've record the vocals then. When we're listening to the final effect we've decided that we have to try to do something heavier together and then Mauser has wrote something heavier ("On the Edge"). Everything has started from these two songs.
You've just released your second album "Clinic for Dolls" and it has the tag line: "…Creativity is the art of taking a fresh look at old knowledge…". Can you tell us more about this concept and how it has influenced the new record?
From the beginning we didn't try to put UnSun's music to any kind of genre. We simply write music – we are artists and express ourself by music. I think that's why it's so hard for all reviewers finding what kind of music we play exactly. We dont want to confine ourself to write only gothic music or symphonic metal – there are too many similar bands in these genres and they always do the same – they wanna to sound like Nightwish, Within Temptation, Tristania and other famous bands from the genre. I think we can't be afraid of the new sounds and ideas and we should use our new fresh ideas. This is the way to create something good, maybe strange but unique.

It's an interesting name – "Clinic For Dolls". What has inspired this choice of album title?
"Clinic for Dolls": it's a place full of sick people with aching souls, with empty hearts. These people are like dolls – faces with any expression. They are plastic. They are not real people anymore. "Clinic for Dolls" is the story about some sensitive girl who wants to know how is the world. She has a great heart for everyone but she realizes that the world isn't so good as she thought about them. The people in this world are creatures without a soul with empty hearts – they are affected, never say what they think. They want to destroy her happiness. "Clinic for Dolls" is some kind of hell on Earth.
How about the 'look' of the album? The cd cover is beautifully simple and striking, yet at the same time there is a sepia-tinted, almost steampunk feel to the artwork and your website, something which is also seen in the teaser snippet of "Home". Can you tell us more of the theme behind the artwork, of the 'look and sound' of the album?
The cover is a picture for the second song on the album. This song is called "Clinic for Dolls". The layout of the album's cover and the rest of pictures from the album refer to the title of album and the all lyrics' content. We wanted to do the all things relating with the album like one whole. So the title of album is "Clinic for Dolls" and that's why we decided to do a photo session with the final effect you can see on cover for example. Me as a doll (like on the lyric of "Clinic For Dolls") with empty heart and sick soul. Mauser like a creature from the song "Mockers". He represents the dark side and I am on the side of shine but I was destroyed by the creatures from the dark side. This whole concept exactly expresses our music, lyrics, even the name of our band and especially the title of the album. The similar concept is in our newest music video for song "Home".
2008′s "The End of Life" was a cathartic album, dealing as it did with love, loss, life, death, endings and new beginnings. Have these themes been carried over to the "Clinic For Dolls" or is there a different or maybe broader inspiration for the songs on this record?
I think the songs on the second album are more mature as I'm more mature. They are very personal, the same like on the first cd. I describe this time the universal themes like death, love…the two most important things in my life. The themes of the lyrics are very similar to lyrics from our first album but they are more mature as I said before
"Clinic for Dolls" builds on the high standard of songwriting that was set with "The End of Life". How do you and Mauser work to bring your ideas together – how is an UnSun song written?
Mauser is responsible for writtening our songs. On this album all songs were composed by him, on the first album I've wrote two songs ("Memories" and "Face The Truth"). I'm responsible for lyrics and the vocal lines.
I already have at least four (and counting…!) favourite tracks off the album, including "Mockers" and "I Ceased". What is your personal favourite and could you tell us the story behind it?
It's hard to choose one favourite song. Each of these songs has something special for me but I can tell something about "Mockers". This is very personal song for me. I describe in the lyric people who are like monsters. They are sitting in their homes and writing stupid and hurtful things about most celebrities. These words really hurt. I dedicate this song for all the internet "trolls". Remember all people are the same and have the same feelings. The most stupid thing in their behaviour is that most of them coming after the shows, they want to take a pictures and get the album signed. I can't really understand it. If you think that I'm a ugly whore don't come to me for a picture and don't stay under the stage – and don't sing our songs…this is the story behind this song. Some people are simply evil.
Talking of songs, there is a bonus track on the Japanese edition. Will that get a wider release in time and do you have any more unreleased tracks planned for b-sides, special editions or future releases that you can tell us about?
Yes, we want to publish this song for all our fans. At this time we have some unpublished tracks and we'll definitely use them in future on special editions of our albums.

You are now working with Mystic Productions in Europe and have deals with Armoury/Eagle Rock in the States and Avalon/Marquee in Japan. How do you feel about this and how are the labels planning to help bring Unsun to a much wider audience?
Our all labels are supporting us in every way. They are very good and believe in us.
You are currently touring with Tristania. Do you have any plans to get out and about with a headline tour of your own? If so where would you like to take the Unsun live experience?
We want to go on our headline tour but we have to get more experience on stage. We would like to play in every coutry of Europe and we want to do a tour in the USA.
Who or what would you say has been your biggest influences, musical or otherwise, in your life so far?

It's hard to answer on this question because I listen to many kind of music and I like many of artist… my favourite singer is Jewel and Myles Kennedy from Alter Bride.
What is your most burning ambition at this point in time?
I wanna be famous like Lady Gaga

)) and Michael Jackson…I wanna be a star!!!!

))))))))))))))))))
What do you do to chill out and relax when you are away from the band? What do you look forward to the most when you have some spare time?
I like spend time only with my 7-year old son Ignacy, practising with him on violin, helping him with his homework and learning how to read, playing in some games and watching cartoons or collecting fossils. I really like spend my time only for him. I don't have too much spare time for my child so every free hour I spend with him.
You are in Paris when the album is released on the 11th. Anything special planned for that day?
When we played in Paris we forgot about that. Every day was the same (from town to town and all time on road we were sleeping) and we have no time on count which is day now exactly.
Finally, where next for Unsun? Are there any future plans for videos/singles in support of "Clinic For Dolls" that you can tell us about?
I can't tell for sure that we'll do another videos for songs from "Clinic For Dolls" – everything in this case depends on our label. We plan another tour in Europe on the beginning next year .
Thanks for taking the time to talk to us Aya. Any closing thoughts for the fans & readers.
Thank you for your attention. All the best for all and greetings from Poland.
Links
Latest Multimedia
Independent Release
Review by Tony Cannella
Brazil's dark Symphonic/Gothic Metal band Iluminato came to fruition in 2010. The band is comprised of two full-time members. Female vocalist Liz Demier is joined by the bands founder Pablo Ferreira – who also adds Grunts and Guitars to the mix – on their debut release "Reflections of Humanity". With a playing time of only 37-minutes long "Reflections of Humanity" is a pretty relentless slab of metal that brings forth plenty of aggression combined with healthy doses of melody. The opening track "Helm of Blindness" starts us off with a mournful violin intro before the track kicks into high gear. Female vocalist Liz Demier offers an operatic style which is offset by the guttural screams of Pablo Ferreira. The second track "Hypocrisy" brings the intensity up a notch with its brutal thrash metal style and is a track that I wanted to hear over and over again, this – in my opinion – was the best song on an album filled with such strong material. "Betrayed Soul" slows the tempo down a bit and evolves into a cool, melodic number. "Howard Beale" is next and uses an excerpt from the mid-seventies American film Network. This leads us into the pounding "Imperial Heart". "Aurea" quickly became another favorite and it shows the diversity that Iluminato are capable of with a part ballad/part mid-tempo heavy style, the vocals between Liz and Pablo are really the highlight of the song for me. "Diana Christensen" is another intro track that uses another bit from Network and segues into the next track "Hell". If you think with a title like "Hell" this would be one of the heavier tracks, you would be correct. "Reflections of Humanity" is brought to a beautiful conclusion with the final two songs "The Last Road" and "My Astral Home" which is a striking ballad highlighting the voice of Liz and only lasts for about 2-minutes. Despite its rather short playing time "Reflections of Humanity" definitely goes in for the kill and gets the job done. Iluminato has delivered a fine debut that should please fans of (old) Tristania, The Sins of Thy Beloved and Draconian.
Rating – 86/100
Tracklist
Helm of Blindness

Hypocrisy

Betrayed Soul

Howard Beale

Imperial Heart

Aurea

Diana Christensen

Hell

The Last Road

My Astral Home
Line Up
Liz Demier – Female Vocals

Pablo Ferreira – Grunts, Guitars
Links
MySpace * ReverbNation * Facebook * Twitter * Site

Interview by Alessandra Cognetta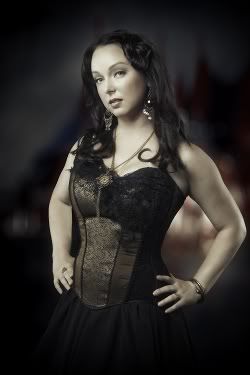 Heidi Parviainen is the lead singer of the Finnish Amberian Dawn. Their latest album, "Circus Black", has been released on the 29th of February in Europe, USA and Canada. We took this chance to ask her (and Tuomas Seppälä, AD's songwriter and keyboards player, as well as one of the founding members) some questions about the band, their latest work and more.
"Circus Black" is yet another step forward for Amberian Dawn. What do you think changed, was added or improved from your previous works?
Heidi: "Circus Black" is the most singable album from AD so far and I really like it.
This is the first album to feature a real orchestra and choir, which I must say is one of the additions I enjoyed the most. Was it already in your plans for earlier releases or is it an element you chose to implement only for "Circus Black"?
Tuomas: To be quite honest…we haven't afford to use real choir before…now we had a chance to try it and it was great...
The Album Sampler states "strongest line-up so far": what does every member bring to AD's sound as a whole, both in studio and live?
Tuomas: We have gathered the best musicians possible so that we can achieve the very sophisticated and highly techninally advanced sound. Every band member needs to be a true virtuoso with his own instrument. I write all music for AD, including guitar riffs, vocal lines etc. but still there's always some free space for every musician to color the music with their own way of play.
Another highlight is the once again stellar guest appearances. Can you tell us about these collaborations?
Tuomas: We have always used some guest vocalists or musicians on our albums. I like to to do it, because that's how I can get more variations out of AD's music. Those guest singers on this albums are "hand-picked" and I tried several different singers and selected the most suitable for each and every song.
Heidi, you write all the lyrics for the band, often taking inspiration from Finnish mythology. What's behind the lyrics of "Circus Black" and what is your usual writing process?
Heidi: On "Circus Black" there are no Kalevala lyrics at all. I wanted to take a step into a different direction with the lyrical work and this album has a kind of a psychological vibe since some lyrics talk about our fears, bad relationships etc. But there is some folklore too and even light horror. Tuomas always (except once with "Lionheart") composes all the music first and sends the ready melodies to me and I write the lyrics.
You've also recorded songs in your mother tongue ("Virvatulen Laulu" from "End of Eden"), it's surely a very different experience, for you as a singer and for the fans as well. Do you prefer singing in English or in Finnish?
Heidi: I prefer singing in English because we mostly perform to a foreign audience and it is importat that the audience understand what the lyrics are about. But it is really fun to break the rules sometimes and do something different. Who knows if there will be a new Finnish song someday…
What's the concept behind the video for your new single, "Cold Kiss"?
Heidi: The story of "Cold Kiss" is a kind of a "Twilight" spirit lovestory between a vampire and a human.
AD recently toured Europe with Tristania, Xandria, Serenity and Van Canto, how was it sharing the stage with all these very diverse female fronted bands?
Heidi: Yes. It was! All the ladies on tour were a great company and it was kind of refreshing to once work with so many women. We had a lot of fun together. The only this I missed was a song together with all the ladies!
"Circus Black" was released for the first time in USA and Canada, too. What do you think this will mean for the band? Are there any plans for an overseas tour in the future?
Heidi: All the plans are still open and we hope to be able to tour soon. It would be lovely to go over seas but let´s see.
What's your favourite song to perform live and why?
Heidi: From our previous albums I like "River of Tuoni" because it is the most popular song from AD so far and the audience know the lyrics and melody so they can sing along. But ther are many other I also like to sing.
Have you ever thought about pursuing a career as an opera singer, or singing something different from Amberian Dawn's repertoire?
Heidi: Not really an opera singer but I do study classical singing at a conservatory and I also do some classical concerts. Who knows what the future will bring, I´m all open to it!
You're often compared to other female fronted bands, like Nightwish for example. What is your opinion on this matter?
Heidi: Well. As I often say. Maybe ther are still too few female fronted metal bands that people need to compare the bands to the only one who really has reached the big succes in this genre. Still there are much less female fronted bands that male fronted. No one is really wining about their singing styles which sound quite same to my ears in their rock technique. It doesn´t bother me but it is quite weird that is still happens after these six years and four albums with AD. In my opinion there a quite few similarities with Nigtwish and nowadays even less after Nightwish started to work with Anette. Does really the singing techique of the singer make everything- includind songwriting, other istruments- sound similar? I don´t think so.
With the new album and single out since less than a month, what do you see in the future of Amberian Dawn?
Heidi: I hope lots of gigs and touring and hopefully a wider audience too and better sales!
Thanks for taking the time to answer our questions, greetings from your Italian fans!
Heidi: Grazie mille! Baci a voi!
Credit Photo
Band photo by Toni Härkönen
Links
MySpace * Facebook * Twitter * Site
Latest Multimedia
6 color styles available:

Style switcher only on this demo version. Theme styles can be changed from Options page.