Browsing articles tagged with " two"
Greek death metallers SEDUCE THE HEAVEN announce they have signed with Japanese label SPINNING RECORDS and confirm the official release date of a Japanese edition of their debut album "Field Of Dreams" which is scheduled on February 20th 2013. The Japanese edition of the album is going to include two new, unreleased songs as bonus tracks which are also going to be available as digital singles. Continue reading »
Interview by Si Smith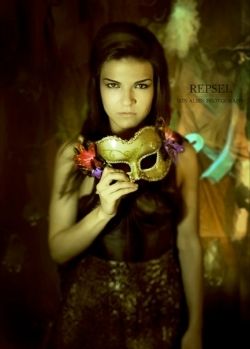 After the 2007 line-up change of the band's original 2003 members, the band started writing and composing the first album called "The Double Mask of Human Kind"
, released on 8th February 2011. The new album differs completely from the two previous demos called "At the Gates of Arcan" and "Darkness and Confusion" by introducing a new, guitar-oriented sound. "The Double Mask of Human Kind" describes the two faces of war, the hopes and fears of the people living in war zones as well as the sarcastic complacency of the people who lead wars according to their personal economic and political interests. Femme Metal got the chance to talk to Marta Iacoponi, singer and violinist from Repsel.
Hi Marta. First of all, thank you for talking to us, and a warm welcome from everyone here at Femme Metal.
Thank you, it's a pleasure to be interviewed by Femme Metal!
The band started in 2003 under the name Repsel being an acronym of the original members' initials. Who was in the band at that time and how has the band changed up until now?
Well, Paolo, the drummer, and Lorenzo, the guitar player, are the band's only remaining founding members. The band had initially another vocalist. I joined the band in 2004 and we started recording our first demo the same year. The line-up remained the same for almost four years, but on October 2007 Giorgio replaced the former guitar player. Soon after, we began working on the new album, "The Double Mask of Human Kind". The band changed up another time in January 2010. Alessandro, the bass player, was the last to join the band. Continue reading »
Label : Rock'n Growl Records
Review by Disgraced & Luisa Mercier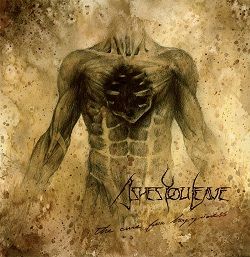 From Croatia with sadness. Ashes You Leave, the historical doom-gothic metal band that started already in 1995, are back with their sixth studio album and a new, hoping solid line-up. Well, I'll immediately say that I'm a long, long time fan of them so many of my judgements might be shadowed by my own liking of the music but two big faults, according to my humble opinion, are present as well and be sure I'll point them out nonetheless. Kicking off with a piece of news most readers of this webzine will be interested in, this is the first record with new female singer Giada (also her first professional record ever), who marks the third woman in a three-records period in the AYL camp and their fourth singer generally speaking. Leaving apart first doomstress Dunja, who marked the mydyingbride-ish sound of their first three albums, and without being rude to Giada's two predecessors (one of whom was an incredibly talented keyboardist as well), it's pretty clear since the opener "Devil in Disguise" that she's the best choice for this band, with a quite distinctive voice which I'll be about again later.
As I just said, "The Cure for Happiness" starts with "Devil in Disguise" which quickly shows you the best the Croatian have to offer; one might say that this album is a bit like "Songs of the Lost" #2, since with their previous album they had abandoned most of the symphonic temptations presented on "Fire" and on the opposite embraced again a slower, more melancholic kind of metal which certainly suits them better. But beware, there are very, very few "nu goth metal" elements here, no Delain or Lacuna Coil-like so to say. A generous solo in the opener track, and the overall heaviness are good examples of that – examples which shold be taken and learnt by many. Of course one of the trademarks of this band, aka miss Batinic's soaring violin melodies are always there but they aren't part of the real own structure of the songs as they did in the past (the firtst three albums reworked the lesson of My Dying Bride's "The Angel and the Dark River" in a quite personal and successful way) although since being Marta together with guitarist/growler Berislav the only two founder members remained - a couple in music and in real life, for gossip's sake – the feeling of a classic sound will be perceived by any old fan, thanks to that subtle red line that separates AYL from most bands in the same genre. Guitarist Berislav Poje, as already mentioned, is also responsible for the male harsh vocals audible hear and there in the most traditional duets à la Theatre of Tragedy with Giada; this marks another big and good return, since it was many years we didn't hear so much manhood in AYL vocals. His growls are deep and powerful, very much death metal alike and very fitting. Second track "Only" Ashes You Leave starts with a beautiful violin-paced movement and seems to be a little less uptempo than the opener; perhaps if Placebo ever decided to play metal they'd deliver something like this – with Molko's already rather feminine vocals it wouldn't be that hard

and let's remember AYL themselves did an incredible rendition of "Every Me Every You" on their previous album. Particularly notable in this song are the guitar riffs again and the groove toward the end of the song born also thanks to the work of the other new bandmember, drummer Sasa Vukosav, who really did a great work with the sticks, and Luka Petrovic's bass skills.
Third track "For the Heart, Soul and Mind" has been released as an online promo single few days ago. Probably that's because it's a faster song with a catchy chorus; strophes are actually the best part in my opinion, with an almost stoner flavour in them and Giada's voice getting a bit acid. In the chorus instead she lets herself be driven by a semi-opera style which comes again in the final vocalizing. Well, this is a point worth of discussion because I think she has a wonderful, warm, natural low voice which makes some tracks simply shine. A bit reminiscent of both Flowing Tears vocalists, past and current, just to give you an idea: they are not the same but that is the what we're speaking about. I think it would be a pity if such a particular singer were influenced by the actual trend in melodic metal and pushed herself to go higher and higher with octaves or to sing operatic-like (although this would help her delivering the "Fire" material) because there are already so many bands with women singing that way while Giada here seems to be quite good at handling lower and more powerful vocals… and there are many examples in the actual "new wave of doom heavy metal with p***y on vocals", just think of Jex Thoth! Add that Etro shares also the same hair colour with Thoth and les jeux sont faits.

Back to our review, what we have next is "The Ever-Changing", a track more difficult to get which proves what the guys are able to do when they let their doom roots grow free in the musical ground. If Giada didn't sing that operatic (she did it perfectly but it's the same as above; think of Mariangela Demurtas singing old Tristania songs, she does it wonderfully but what is unmatchable is her contralto voice, making her resemble a Grace Slick in a metal band) this would be a real 10/10 track! Heavy, melancholic, f**koff guitars, also a bit of evil floating in the background and you have something Draconian would die to write.
Fifth song is "Meant to Stray", which I admit is a song I still have to fully understand, even after dozens of listenings. It's an average midtempo song which simply doesn't impress me like the others, with a certain mainstream rock vibe in it. Following is one of the highlights of the album, smartly chosen as first promo single already back last April. "Summers End", as I commented on YouTube me myself, is an instant classic, without any doubts one of the best songs the band ever created and I would like to speak face to face to both older and newer fans saying it's a bad piece. It's one of those rare songs that immediately grow on you AND even after you listen to it so many times like I did, it's always like the first time. A soft arpeggio introduces Giada who delivers her most passionate interpretation, so full of emotion, in one of the most beautiful vocal lines of the whole album. Lyrics are so meaningful, yet simple and straight, proving that you don't need complicated metaphors to let your inner feelings out: after all, anything you feel is plain and direct inside your heart and mind (and soul, according to track number three!) so why should it become complex and twisted when you give it to the world?
Is this human nature
Are we designed this way
To be unhappy, so uncertain
To live in fear every day
Yet in the affairs of the heart we dwell naïve
So childishly gullible and willing to forgive
And when we're left with nothing but the choking pain
We hope it will be washed away by the autumn rain
Aiming something straight like in this case does not take the magic of the music off, on the contrary it helps you to drown even more in the cloth weaven by the notes. In the middle of the song, before male vocals have their say, we have another beautiful, short guitar solo that comes to life again later on. Also the violin allows to build the whole atmosphere and the initial arpeggio ends the song nicely – one of AYL's flaws is that the end of the songs too often stops sort of abruptly. So we arrive to the seventh track "Reality Sad", a good and heavy stone thrown at you without mercy. Berislav, Matija, Luka and Sasa produced other grinding moments that live will truly smash crowds. Oddly enough, first listenings to this track brought some similarities with Salt Lake City-based band Subrosa to my ears. I should have said "oddly to the maximum", because Subrosa are one of those bands you just cannot describe without sounding too devoted to be objective or anyway, without failing in giving a rightful impression. If you who are reading this love doom metal, both ol' school one and modern styles, if you like stoner/sludge, The Sins of Thy Beloved, '80s darkwave, heavy guitars dissstorted, avantgardness and pure magic in the end, go check them out. Well, fact is that we have doom in both bands, we have violin in both bands, and female vocals too, and above all, the reason why I thought of the comparison, a similarity in the way guitars and vocals speak to each other, the emission of vocals and the sharpness of the axes, maybe it's just me I get this because of the production but hey, that's the impression I had. "The Cure" does not have anything to do with the new wave band but is a beautiful violin interlude; too bad it's so short because it would've been quite original to have it as a full song – and please note that I usually don't like instrumentals. Final track is "…For Happiness" which sadly sounds too anonymous than the rest of the album, definitely not a highlight for me. It isn't a bad song, it also has a good crescendo but as we use to say here in Italy, it's "not meat nor fish". Personally I would have chosen some other ending, maybe with more impact but I'm glad they didn't make any suite or whatsoever because for me it's the same speech as for instrumentals. But hell! We don't have pompous, orchestral metal here luckily! Even though it would be interesting to see a band this kind having their hands into a long, long track that is actually a suite and not a common deathdoomgothic metal llllooong, slllooowww song.
Now, I have already mentioned some major flaws here and there when I met them but now it's time to face the two biggest ones which motivated me to lower my final mark even despite all the love I have for this band (so you see, in the end I succeeded in being impartial!). First one: this is not a doom metal album as the label or the band promoted it and Ashes You Leave are not a tout court doom metal band since ten years. I don't know whose fault is this but if you actually look at promo stuff or statements and you don't know the band you'll easily expect something totally different, like Shape of Despair or Funeral, or even like early Theatre of Tragedy which is without any more words different from what it is and from what the band is nowadays. However, I must also say, especially for newbies, that doom metal is NOT necessarily slowed down to death and does NOT necessarily have to feature all those elements metalheads usually like about the aforementioned bands. Black Sabbath and Pentagram don't use growl vocals, don't have female fairies chanting ethereally, don't have soaring keyboards or orchestral effects and don't have lyrics that deal with shakespearean love. It's a fact that too many young guys think that doom metal is restricted to My Dying Bride or early Anathema and that doom-gothic metal is restricted to Draconian or early Theatre of Tragedy which is completely false. But that is not the full point here; "The Cure for Happiness" depicts usual elements of doom metal, both old and new, but it's simply not SO doom as one might think. It's a different kind of sadness hehe. They're too fast for those who have Unholy's and Thergothon's logos tattoed on their arms and too slow and heavy for most "femalefrontedmetal" (=mellowmainstreamstuff) fans. So if you like or want to explore the middle path or enjoy milestones like Theatre of Tragedy's "Aegis" or "Forever Is the World" or Tristania's "Rubicon" or "Ashes" this album is definitely worth your attention, otherwise you might be disappointed. Second big flow is, for the one who speaks, a mistake they're doing since 2002′s "Fire" album. The production. Everything here is crystalline, polished, well done. Fact is that it's TOO crystalline and polished. It lacks a kind of ravishness which would go along so greatly with the guitar-laden melodies (one of the best points here, don't worry: no keys to build the songs, as it's supposed to be in metal): actually guitars are so sharp and heavy that it's a big pity they don't have so much impact. I say that this was to be detected also on the two previous albums because on the slower first three ones it fitted more, it added to the decadence of the atmosphere, hopelessness and desolation matched by the sound itself. But here it just seems like attacking an army of soldiers with guns and rifles riding a horse and throwing arrows. Moreover, I think vocals are often pushed in front too much and to me (personally) it gives the impression they are not well blended together with the other instruments. Like having your singers doing their job in the kitchen with the rest of the band playing in the living room! So mostly because of this I gave this album the mark you see hereunder but I hope the review says way more than a single number. Plus, it wants to be a kick in the ass for the band to be pushed to do even better next time, so it's because I trust them a lot that I want to force them to improve again more and more, even after all these years.
Rating – 79/100
Ashes You Leave is the most famous Croatian female fronted gothic metal band, founded back in 1995 whent the genre was flourishing thanks to legends like Theatre of Tragedy and Tristania. Their earlier releases are very doom oriented, paying tribute to their main source of inspiration: UK doom band My Dying Bride.With time they developed their sound, mixing it with more atmospheric elements and entering the realm of gothic-doom. In the meanwhile they changed three vocalists and at present an Italian girl fronts the band: Giada Etro.This is their sixth album and compared to the previous one is more guitar oriented even though guitars and violin have not been forgotten as the opener "Devil in Disguise" shows.The song is long, but the vocals are very melodic and make everything more bearable, she has got the classic pop voice and makes everything brighter. Even riffs are more melodic compared to what I have listened of their early releases.First three tracks follow the same formula: long gothic melodic songs with atmospheric inserts of keyboards and violins and growls that appear here and there to contrast Giada angelic voice. In the "The Ever Changing", the song leans more on the doom side with flute and violins, while Giada shows that she can be versatile, using her voice in a darker, semi-operatic way.There is a beautiful atmospheric bridge with violin in the second half of the song. "Meant to Stray" is maybe one of the heaviest on the album due to great presence of growl and guitar riffs matched by violin in background. "Summers End" is more rock oriented than metal, while "Reality Sad" is a shorther song that does not offer much more if compared to the previous songs. "The Cure" is an acoustic break of a minute and a half that will leave you relived after all that metal. Closing track is "For Happiness", classic gothic metal, very guitar oriented. The album is perfect if you are a classic gothic-doom metal lover, if you are nostalgic of the early sound of this kind of music.
Rating – 65/100
Tracklist
Devil in Disguise

Only Ashes You Leave

For The Heart, Soul and Mind

The Ever Changing

Meant to Stray

Summers End

Reality Sad

The Cure

For Happiness
Line Up
Giada Etro – Vocals

Berislav "Bero" Poje – Guitars & Vocals

Matija Rempešić – Guitars

Ana Torić – Keyboards & Flute

Marta Batinic – Violin

Luka Petrovic – Bass & Vocals

Saša Vukosav – Drums
Links
MySpace * ReverbNation * Facebook * Twitter * Site
Brazilian female-fronted metallers SHADOWSIDE will support legendary German bands HELLOWEEN and GAMMA RAY on the "Hellish Rock Tour Pt. II". The 37-date trek will kick off on February 28 in Barcelona, Spain and will make stops in Switzerland, Italy, Greece, Turkey, Bulgaria, Romania, Slovenia, Hungary, Slovakia, Czech Republic, Poland, Finland, Norway, Sweden, France, Belgium and United Kingdom before wrapping on April 21 in Schwandorf, Germany.
"Hellish Rock Tour Pt. II" dates are as follows:
Feb. 28 – Razzmatazz 1 – Barcelona, Spain
Mar. 01 – La Riviera – Madri, Spain
Mar. 02 – Santana 27 – Bilbao, Spain
Mar. 04 – Z7 – Pratteln, Switzerland
Mar. 05 – Alcatraz – Milão, Italy
Mar. 06 – Estragon – Bologna, Italy
Mar. 09 – [to be announced]- Athens, Greece
Mar. 10 – Principal – Thessaloniki, Greece
Mar. 12 – Refresh the Venue – Istanbul, Turkey
Mar. 15 – Arena Armeec – Sofia, Bulgaria
Mar. 16 – Arenele Romane – Bucharest, Romania
Mar. 18 – Media Park Club – Ljubljana, Slovenia
Mar. 19 – Pesca Music Hall – Budapeste, Hungary
Mar. 21 – Sport Hall – Bratislava, Slovakia
Mar. 22 – Tesla Aréna – Praga, Czech Republic
Mar. 23 – Hala Euronics – Zlín, Czech Republic
Mar. 24 – Sport Hall – Brezno, Slovakia
Mar. 26 – Studio – Krakow, Poland
Mar. 27 – Stodola – Warsaw, Poland
Mar. 29 – The Circus – Helsinki, Finland
Mar. 30 – Pakkahuone – Tampere, Finland
Mar. 31 – Teatria – Oulu, Finland
Apr. 02 – Rockefeller – Oslo, Norway
Apr. 04 – Arenan – Stockholm, Sweden
Apr. 05 – Nöjesfabriken – Karlstad, Sweden
Apr. 06 – Lisebergshallen – Gothenburg, Sweden
Apr. 08 – Olympia – Paris, France
Apr. 09 – Garage – Saarbrücken, Germany
Apr. 10 – Neue Stadthalle – Langen, Germany
Apr. 12 – Allgäu Event Center – Kaufbeuren, Germany
Apr. 13 – Ruhrcongress – Bochum, Germany
Apr. 14 – PPM Fest – Mons, Belgium
Apr. 16 – HMV Forum – London, UK
Apr. 18 – Docks – Hamburg, Germany
Apr. 19 – Music Hall – Geiselwind, Germany
Apr. 20 – Volksbankmesse – Balingen, Germany
Apr. 21 – Oberpfalzhalle – Schwandorf, Germany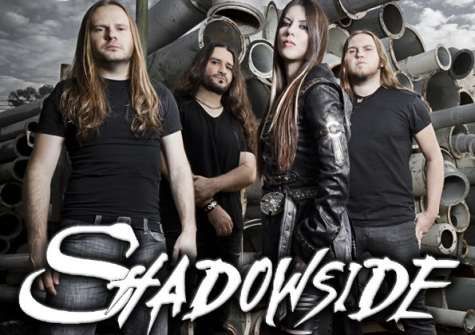 Interview by Si Smith
They say that two is always better than one, and this is definitely the case with Julian's Lullaby. The dynamic frontispiece of this band involves TWO female vocalists, equally enchanting and providing the band with a double dose of femme metal magic.The bonus is that the music is also as enchanting, involving romanticism but also a dose of heaviness and mystique. Femme Metal had the pleasure of the company of both Julian's Lullaby vocalists, so we asked them to spill the beans on the true nature of the band….
First thanks so much for joining us at femme metal for this interview, and welcome from all of us. The band formed back in 2004, were you both there at the start? How did the band build up to what we see today?
Margina:
Well, when I joined back in 2009 the band was already focused on "Sand on Your Hands" using male – female vocals. Then Elias thought it would be really fascinating as well as interesting, to experiment using 2 front female vocalists. So a few months later Aprilia joined us, and since then we all stick together successfully.
Aprilia:
I also joined the band in 2009, after a series of coincidences… The band was already formed as it is now at that time and they were recording "Sand on Your Hands". Elias had the idea that a second female voice would be interesting, so I joined in.

In the four years before the first demo release, you must have spent much time working on material and practicing together. How did the band go about building up its profile "out in the world" at this time?
Aprilia:
Most of the material is composed by our rhythm guitarist Elias. When a new idea comes in, all of us work together, through rehearsing, and everyone puts his own touch on the piece. In the end, though the initial idea is there, the result is something new, reflecting the whole band in it.
Margina:
The original ideas mostly come from our guitarist Elias as Aprilia already said. He composes and gives "life" to the songs. Good thing is we all work together as a team and each one of us has always some sort of a new idea to propose/add. So with Elias's implementation, team work and the personal touch, the final project is unique, and it certainly represents the whole team's expectations.
On your Facebook page you quote differing bands such as Slipknot, Epica and Queen as your influences. What elements would you say go into making a great Julian's Lullaby song?
Aprilia:
As I mentioned earlier, the major element of making a great song is the involvement of the whole band. Since each of us has different influences and likings as far as music is concerned, putting them all together, in the right amount, makes our songs what they are.
Margina:
Differing bands is because each one of us has a different musical background and that's what practically helps us in proposing new ideas and keeping experimenting on them. Now the exciting thing about teamwork is that we somehow manage to mix and match all these ideas/influences yet retain a balance, without having to "sacrifice" our original idea of the project. The basic elements are: the fact that we seem to interact in the best possible way and of course the fact that we are friends besides being Julian's Lullaby.
Your first demo "I Can Hear You Thinking" was released in 2008 – and then Julian's Lullaby tracks appeared on a number of compilations. How did these opportunities come about? Did it all come on the strength of the demo release?
Aprilia:
At first, the demo was the reason for our appearance in these compilations; we approached MNR guys initially and really jumped into this opportunity. Then Elias saw an ad placed by "Kiss Army" fan club and Rock-Hard magazine (GR) recruiting bands for an upcoming Kiss tribute CD, we recorded "Beth" they liked it so also joined! After that we were asked to join again on MNR's next volume CD with a song, this was the time when the whole line-up changed; so we decided to go on with something new, a song outside the demo and "Sand on Your Hands" came to be.
You guys seem quite "romantic" in your approach to music – from the artwork of the latest album cover to the quote on your website, "no angels, demons or dark desire can keep us apart". Where does that come from? Is this something you all share?
Margina:
This quote is from "Sand on Your Hands" and I must admit I really love this song probably 'cause it was my 1st song to record as a Julian's member. Well we all certainly have our "romantic" side and the artwork also proves that, still not all of our songs share this orientation. We try to keep a balance between "hard" and "soft" and our album proves that!
Aprilia:
Well, we all have our lyrical parts. And the combination of the compositions with the female voices brings out something "romantic". But don't be fooled. Not all of the songs are "gentle".
It must be a great support for each other to have TWO vocalists on stage together. Do you girls spend much time together outside of the band – get up to any mischief when no-one's looking…do you get time to work on your rapport outside of just live performances?
Aprilia:
The fact is that we do spend time together outside of the band – but no mischief done! Especially this past year we got closer, and we combine working out for the songs and having fun.
Margina:
Of course we share moments and have fun besides singing together, since we are good friends. Actually even on rehearsing we are having fun. On stage things are not different for us I guess, since we do share a nice chemistry and we fully interact. We generally combine practice with having a good time.
I notice from your videos that one of you moves around a lot more onstage whilst the other sings – does this represent quite different personalities for you both, or you both similar kinds of people and singers?
Margina:
Different personalities and music backgrounds I would say, yet the same goals. We both seek the best vocal output. I just go on stage and do the things I feel like doing (things I would probably do when rehearsing as well), while at the same time focusing on the best possible singing performance. Feeling "free" on stage is what good chemistry and interaction does like I mentioned before.
Aprilia:
We are different personalities but the "secret" of our performances lies elsewhere… I am very self-conscious about my singing performance onstage. So I prefer to sacrifice some movements to have the best result on the singing part…
Hailing from Greece must seem like a bonus, as the Greeks are well known for their classical and romantic traditions. Is there a particular Greek element to your music or lyrics would you say?
Aprilia:
I don't think there is anything in particular that connects us to the Greek classical and romantic traditions, apart from their being in our DNA of course.
Margina:
Classical and romantic traditions are part of our history and they are somehow in our nature. I have the impression though, that besides some romantic "stigmas" that you already discovered in our music, there is no other particular element.
Signing with STF Records must have been a great boost to the band's morale. Has it changed the way you work at all?
Aprilia:
Having a label deal is a good PR and really wonderful in the sense of additional promotion – guys at STF work right and serious – but I believe that with hard work and focus you can live up to your standards.
And so the new album is out now, "Dreaming of Your Fears". What is the significance behind the title?
Margina:
"Dreaming of Your Fears", just came to us naturally as we were deciding about the title. We all liked the idea since it had some sort of relevance with some lyrics and song titles in our album.
Aprilia:
There isn't any hidden meaning behind the title. It was just a brainstorming of what would sound "appropriate" as an album title. And like "I Can Hear You Thinking", "Dreaming of Your Fears" reflects the concept of the album in a beautiful manner.
You seem to manage to keep a balance on the album between the heavy and the melodic. Is this a hard balance to keep? Are there any in the band that would pull more in one direction than the other?
Aprilia:
You bet they are. But since we know our style the balance is easily preserved. In the end we all get to be happy with the outcome, whether it is heavier or more melodic.
Margina:
Keeping balance is never easy when it comes to different people with different opinions, preferences etc. Our intension was to compose the songs in a way so that any of us would be satisfied with the outcome no matter what. Since we are fully aware of what we want from our project we just collaborate and exchange ideas. This leads us to a more "heavy" or "romantic" aspect, but what matters is that we all like it.
For me "Would It Be" is one of the finest moments of the album, where all the elements come together in just the right way to create the perfect alchemy. What are the best and worst moments of the album for you? Were any of the songs particularly problematic in the recording process?
Margina:
Glad you like it! I love this song as well and I bet many people under certain circumstances have come to wonder… would it be that hard…I never had the chance to study music as much as I wanted to or take any vocal lessons thus I cannot say that I encountered problems during the recording sessions. It is well known that one cannot have the very same performance every day and of course there will always be songs that do require more focusing and effort. Actually recording sessions have been really fun, because Elias and Aprilia were always there to help when necessary so everything turned out to be ok.
Aprilia:
There were some difficulties, I admit that. But with the help and persistence of Margina and Elias in particular I overcame the obstacles, and I want to thank them for that. I wouldn't say there was a song that was particularly problematic. We all had our ups and downs during the recording sessions but everything came out just fine.
I have to ask why you have included two versions of the last song, is there something special about that song that needed emphasizing?
Aprilia:
The reason is that we all like the acoustic version as much as the original one. So we wanted to share this emotion with our audience.
Margina:
Oh I guess we all liked acoustic as much as the original one and we could not easily decide, so we thought it would be really nice to include both versions in our album. I believe listeners will like the idea.
Now that the new album is well out there, what are the next aims of the band? What are your next targets as creative individuals and as a band?
Margina
:
We will definitely need time to promote our album the best way we can. In the meantime we are already working on new songs and ideas…
Aprilia:
Once the recordings for the first album were finished we started working on new ideas and developing new songs. We have to work on the promotion of our album and after that, who knows?
Finally, thanks for talking to us. Are there any final messages to the world you would like to get out there?
Aprilia:
We would like to thank you too. And a thank you to everyone for their support: the audience, our label and the other members of the band for making this happen.
Margina:
It's been a pleasure talking to you, thank you for this interview. A big "thank you" goes to our friends, fans and our label for all the support so far. Thanks to the people who contributed to the album and every single member of Julian's for making this dream come true!
6 color styles available:

Style switcher only on this demo version. Theme styles can be changed from Options page.