Browsing articles tagged with " umag"
Label : Drakkar Records
Review by Tony Cannella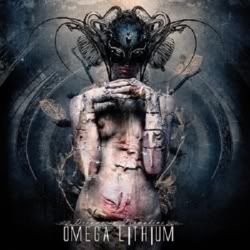 Croatia is not a country you would normally associate with metal, but it does seem like some good bands are coming from that part of the world these days. Omega Lithium are one such band. The band is fronted by Mya Mortensen on lead vocals. She is joined by Malice Rime (Guitars, Synths and Backing Vocals), Zoltan Harpax (Bass) and Torsten Nihill (Drums). The band play industrial gothic with strong metal overtones. All of that can be heard on their debut CD "Dreams in Formaline". "Infest" starts things off and it has a definite hard edge to it and as an opener it is pretty successful. All the elements are there that should please metal fans. It's heavy and has a good pounding rhythm and rock solid vocals from Mya Mortensen. The band also utilizes various computer like sounds that gives it it's industrial vibe. Male vocals are also provided by Malice Rime on this one. The next track "Stigmata" is about as good as it gets on this CD and would make a great single, in my opinion. It's got a great mid-tempo beat and it is a song that sticks in your head long have you've heard it and has you hitting the replay button. A solid melodic tune, instantly infectious. "My Haunted Self" keeps the momentum moving forward, with it's rhythmically haunting feel to it. More male vocals are featured here and they are of the brutal variety, but they meld quite well with Mya's approach. "Dreams In Formaline" is next and it is a pretty cool change of pace. The first verse's lyrics are spoken by Mya before launching into a beautifully catchy chorus, actually the whole song is quite catchy. Other highlights include: "Andromeda", "Nebula", "Hollow March" and "Point Blank". On the whole "Dreams in Formaline" is quite an impressive debut from this Croatian upstart band. One of the impressive things about it is the diversity of the songs. They have the ability to go in many different directions and convey different emotions. The 12-songs and 38-minutes worth of music showcased here, show a band that is quite confident and carry themselves like a veteran band.
Rating – 80/100
Tracklist
Infest

Stigmata

My Haunted Self

Dreams in Formaline

Andromeda

Nebula

Snow Red

Hollow March

Factor: Misery

Angel's Holocaust

Point Blank
Line Up
Mya Mortensen – Lead Vocals

Malice Rime – Guitars, Synths and Backing Vocals

Zoltan Harpax – Bass

Torsten Nihill – Drums and Percussion
Links
6 color styles available:

Style switcher only on this demo version. Theme styles can be changed from Options page.