Browsing articles tagged with " US"
Label : Sword of the Spirit LLC
Review by Tony Cannella
"Afterlife" is the debut EP from the Detroit based operatic metal band Upon Wings. The EP features only 4-songs and 15-minutes worth of material but from the very beginning it made a positive impression on me. Musically there is a lot to like about this band, but it was the enthralling vocals of Anne Autumn Erickson along with the thoughtful, introspective lyrics that drew me in.
Anne Autumn Erickson does have an operatic vocal style but it is not over-the-top. She knows exactly when to rein it in and be a little more subdued. Some singers are so enamored with the fact they have this immense vocal ability that sometimes they go a little overboard. Continue reading »
Label : Angelina Records
Review by Tony Cannella
Some fans may remember Maxine Petrucci from the early 80's metal band Madame X. They had a minor hit on MTV with the anthem "High in High School". Some may also know of her due to her sister, Vixen drummer Roxy Petrucci. She also has a bit of a solo career going and has just released her third album "Back to the Garden". This is a heavy, eclectic and unique mish-mash of metal styles, and to say the least it is also a high energy, guitar driven affair.
"Back to the Garden" may be a polarizing album. Fans are either going to love it or maybe not so much. One of the divisive things about it is bound to be Maxine Petrucci's vocals. Continue reading »
Independent Release
Review by Tony Cannella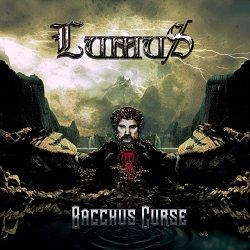 Hailing from Portland, Oregon, the band Lumus (named after Violin player Jon Lumus) offers a unique brand of symphonic metal. Of course Violins have been used in the past in this genre, but very rarely have they been used as such a prominent and lead instrument the way Lumus uses them, and that alone makes them stand out from a crowded genre.
The music on "Bacchus' Curse" is dark, but musically intricate and sophisticated – which can be heard throughout the 12 songs and 48-minutes worth of music. Lead vocalist Charlotte Camp adds plenty of drama with her voice – she can go from operatic to more of a clean, soaring metal voice and is backed by the beautiful music written and performed by the band. Continue reading »
Label : Zen Hill Records
Review by Tony Cannella
It is difficult to get a feel on a band based on one song. Such is the case with Portland, Maine's Heart Shaped Rock who has just released a one song single titled, "Brought it On". They do have an extensive catalogue of music, which you can find at their ReverbNation profile, but to my knowledge they have only released singles thus far and "Brought It On" is their third following, "Dream Sequence" and "Karma". Before getting into the review, I have to say that I love the cover art work, so that is definitely a plus in their favor.
Heart Shaped Rock has an eclectic array of influences and it definitely surfaces in the music. Continue reading »
Independent Release
Review by Luisa Mercier
Anti-M is a California electronica band formed by keyboardists John Wardlaw, Ruston, and Mark Rumer (who's no longer with the band). This album is their third full-length release, all self-recorded, produced and released by the band. This album has a nice range of styles within its seventeen tracks spanning from hard edged goth metal tracks to dreamy ethereal interpretations.
The album is opened by the pulsating ethereal "Dreamin in Metaphor" who prepares us for the alternative gothic rock pieces "Let U In". This features Barbara Mosely's melodic vocals over the guitars and sets the stage for other catchy tracks along this style like the title track (more-guitar-oriented), the sweet electronic ballad "Deep" and following the down-tempo, gloomy and sexy but edgy piece "Rage". Later, "Little Things" also deliver itself as a nice example of female-fronted alternative rock style. Continue reading »
6 color styles available:

Style switcher only on this demo version. Theme styles can be changed from Options page.